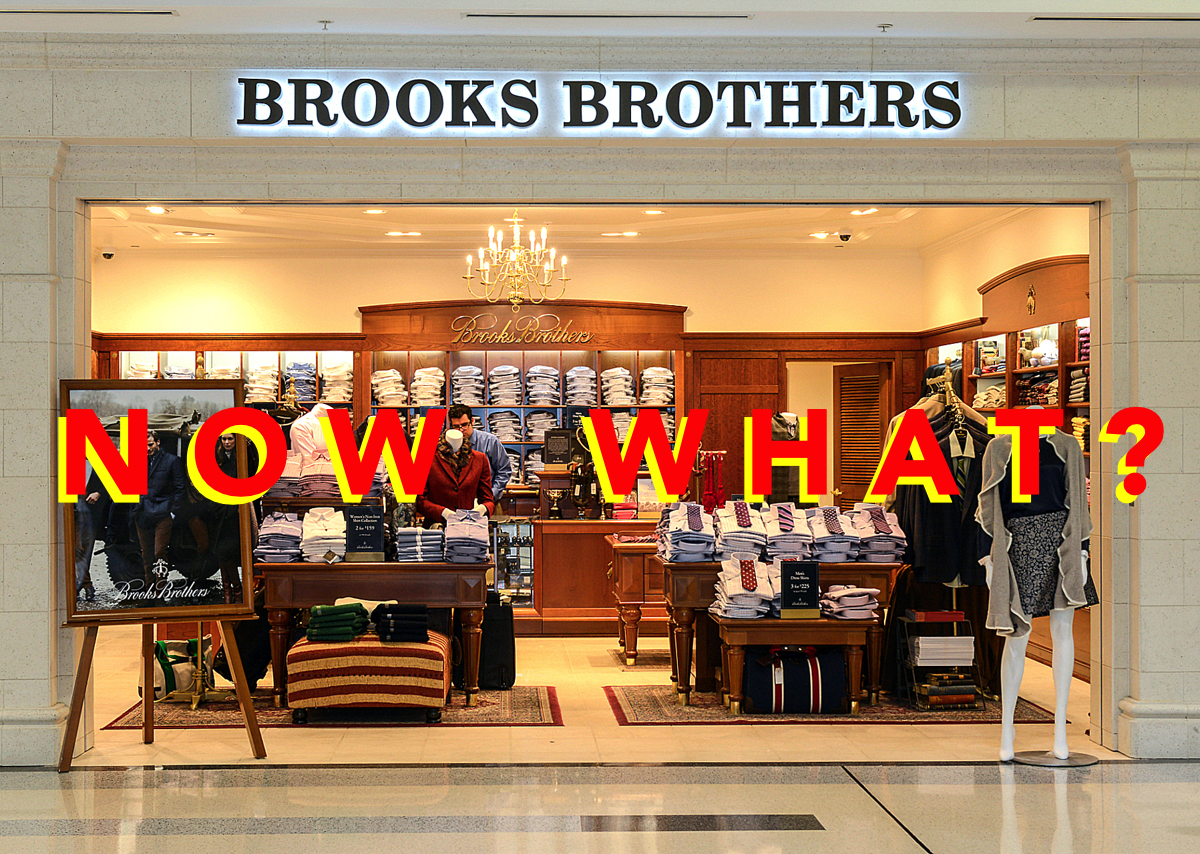 I can't decide what I hated more: the bankruptcy announcement from Brooks Brothers, or their transition to a non-iron, characterless bloated catalog over the last ten years.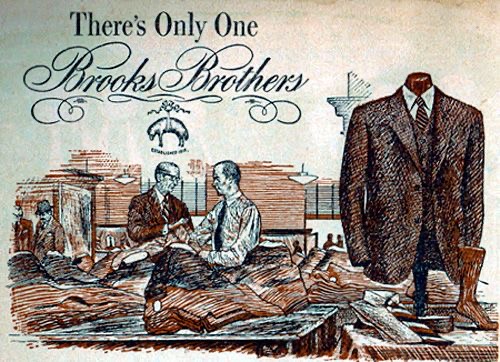 The Brooks Brothers I remember was a bit romantic. The only access I had was the shop at Lenox Square Mall, which I remember being a great store. It took one visit for me to start transitioning all of my dress shirts from the left chest Polo player to the thick oxford cloth pocket. That became my standard. I remember all the suits and sportcoats were so handsome. The shoes and socks were elegant. The ties were the tried and true regimental stripe collection that Brooks Brothers was known for. The salesmen and women were extremely nice, even though I was a college kid with limited funds. My visits to the Brooks Brothers store was an excellent experience.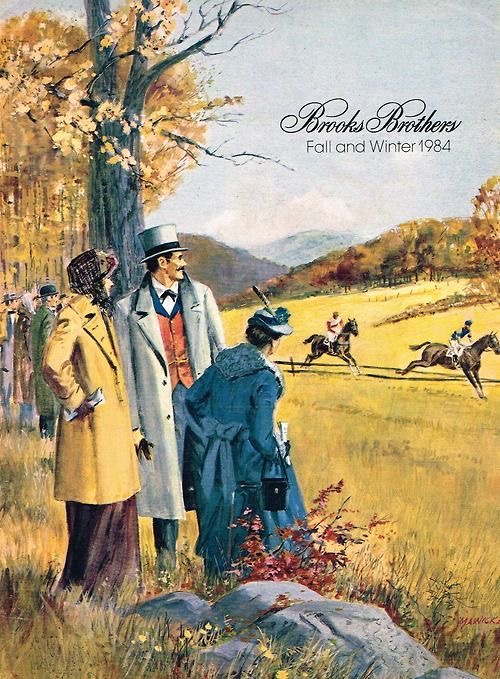 I can't say I'm surprised by what happened with Brooks Brothers. The office environments became much more casual, and men wanted better fitting clothes. Brooks Brothers reaction was pretty typical for the time. Lots of non-iron shirts. Different fits. Fabrics that were somewhat sub-par for the price. Their suits and jackets diverged from the Brooks Brothers 'look', in favor of a more Euro-feel. Their tried and true USA stuff was still there, but in a limited capacity, and pushed to the back burner.
In my estimation, this was purely a financial play. Make a TON of products at low(er) cost, and rely on discounts to move the majority of the products. Why? There is a share of customers that yearn for the classic Brooks Brothers catalog, only in updated fits.
So they're now swirling in the Bankruptcy boat, hoping that a buyer will emerge and keep the ship afloat…and possibly brings the back to life.  Eesh.
Here's what I would do:
1. Brand – the brand is already in place. Brooks Brothers didn't earn the moniker 'The Mothership' for nothin'. They've been around forever and generally have a good reputation. For those of us who pay attention, we still believe in Brooks Brothers, but they have some work to do to get back to a leader of the pack. However, a decision needs to be made on who they are. They can't be everything to everybody, as it just doesn't work. Guys don't buy their entire wardrobe from one place anymore. I would build a very refined vision of what Brooks Brothers is:
"We dress men who care about dressing well, both now and moving forward"
Something like that. Guys that care about looking good, understand style, and understand the value. I think that is the brand's sweet spot. Guys who walk through the door or shop online know that they are going to get high-quality classic menswear that doesn't go out of style. A nice mix of Trad/Ivy/Prep, but the mature versions. Very little pastels and funny socks. Fit will be key. Off the rack, but the option to tailor. Guys that aspire to run the company, and look the part.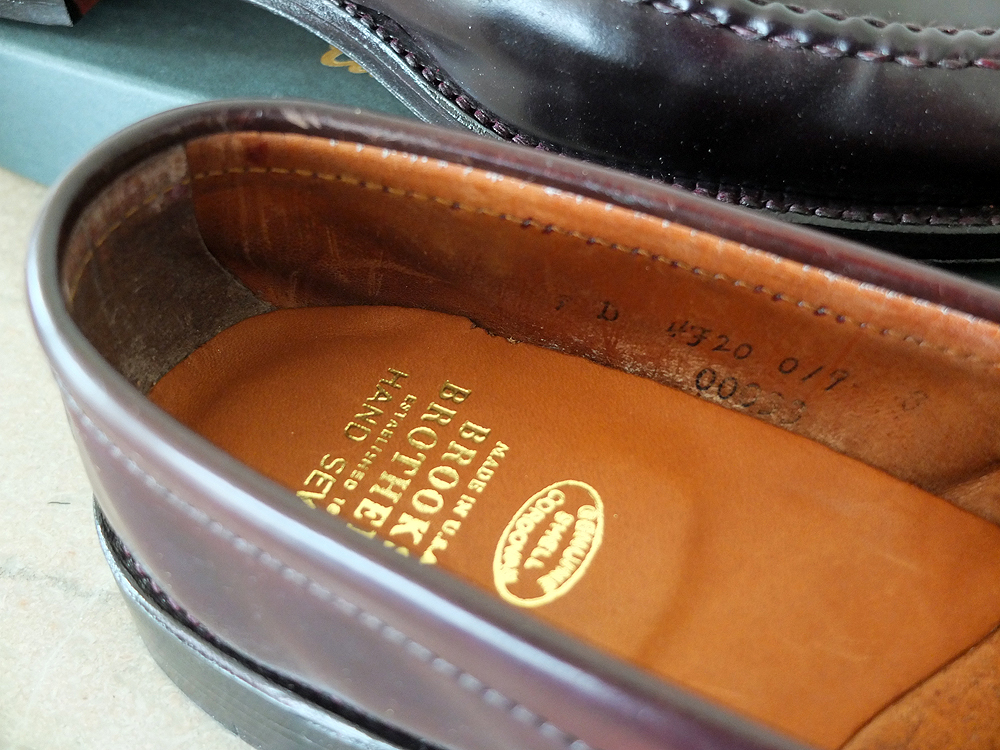 2. Product Line – Limited. There isn't any need to offer forty different plaids each season. There isn't any need to carry multiple styles of sport coats. Or twenty shades of sweaters for each neck style. What I would do is build a foundation of outstanding oxford shirts and dress shirts, chinos, dress pants, and 5-pockets, three standard sport coats (navy, plaid, and seasonal), a few suits, GREAT fitting Golden Fleece polos, a few belts, and your standard shoe run (loafers, cap toes, some shell cordovan)…you get it. Then build from there. Keep it simple, but be the best at what is on the shelves. Guys should have confidence in knowing that whatever they buy is top quality. It's hard to put a value on that…because they'll keep coming back.
Here's a net-new: Build a way to order online alterations. I'm not sure if this is a 'come in and get measured' and apply that to your online account, or if it is an 'enter your measurements online' method (or both), but charge a premium to have your stuff tailored prior to delivery.
3. Celebrate USA – Made in the USA still has a ton of value. It does add cost, but in line with Michael Williams' perspective: buy three or four shirts a year and wear them well (vs 20 cheap ones). If USA-made compresses margins, so be it – but up to a point. Businesses still have to make money, but there IS a cost to keep your character. This is the choice the most businesses have to make. If products have to be made offshore, ensure that the quality meets a standard, and priced accordingly. I believe that for US-based companies to succeed, they need to embrace US-made goods. Otherwise, it has a disposable feeling. That's not what Brooks Brothers should go for. Opt for those OCBDs that your son will steal from you. And you'll be pissed about it.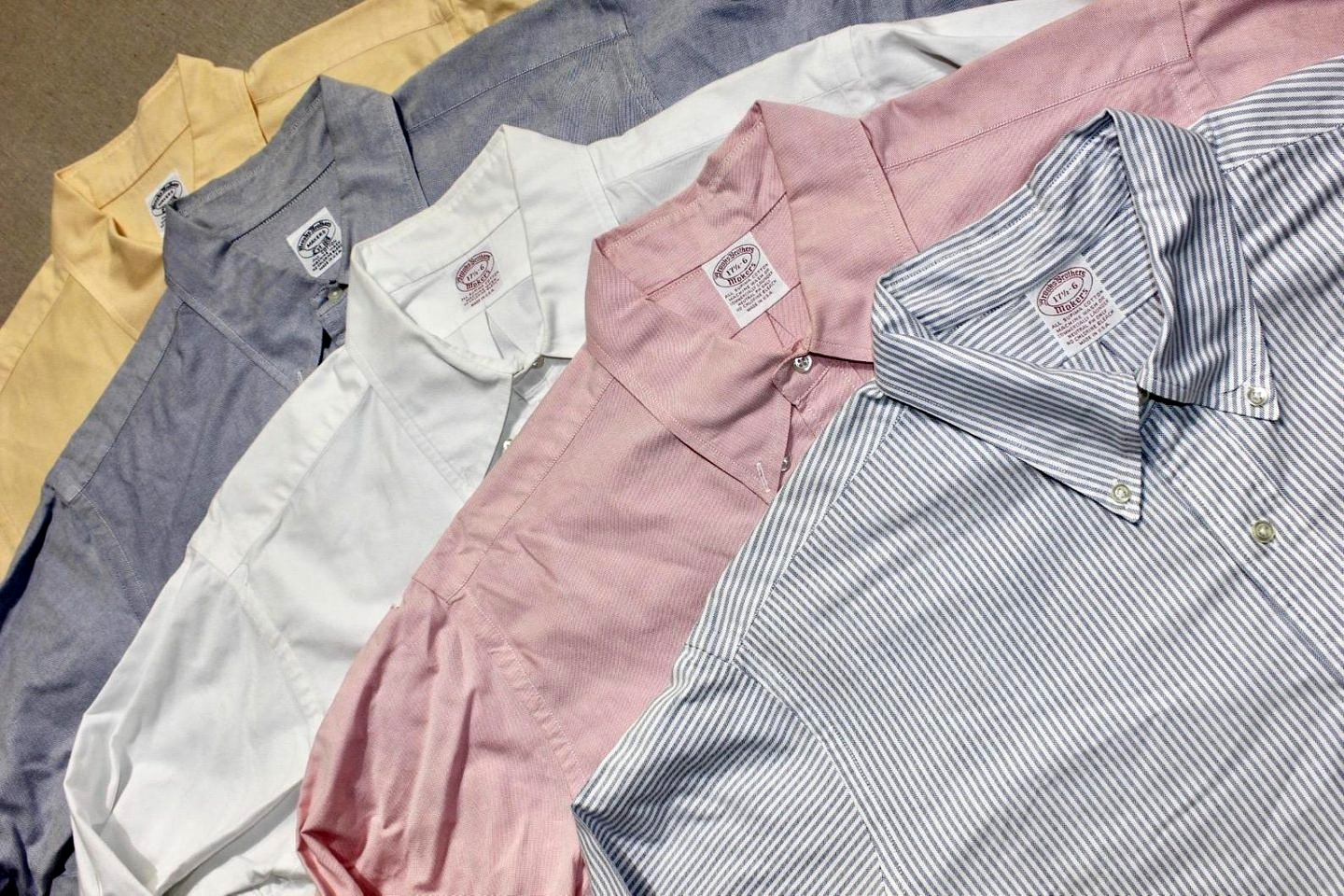 4. Focus – A laser focus on the brand. Be obsessive about the Brooks Brothers message. Hire a really good, diverse senior team who are all committed to the long-term success of the company. Define success, but only partially in terms of financials. Worry more about character, relevance, and leading vs. huge margins and discounted prices. On stores, use the Orvis model and be extremely limited in where you open stores. Big cities. No outlets. Be where the guys are that wear the clothes. And make those stores insanely cool. Hire the right people that truly care about clothes and customer service. Pay benefits so those folks can make it a career, and not an hourly gig. Look at companies who do this well, and build a plan that works best for Brooks Brothers.
The stores should be more like a club vs. piles and piles of clothes under fluorescent lights. Make sure that sizes are in stock – if someone walks in the store and wants to buy, don't make them 'order it online'. Brooks Brothers should embrace regionality – stores in the Southeast shouldn't look exactly like stores on the West Coast. The shopping experience should be fun: like shopping in the pro shop at an exclusive club…you know that feeling.
5. Collaborations – Host an annual capsule collection with a great USA designer. Brooks Brothers have done this in the past with brands like Social Primer, and I thought it was a smart move. Not for everyone, but it shows that they are paying attention. LL Bean is doing a collection with Todd Snyder, which I think is brilliant. It brings a different element (and a new shopper) to LL Bean. Black Fleece is an example. Do a footwear capsule with Oak Street Bootmakers. Brooks Brothers should do the same. By doing these collaborations in limited quantities, they can create demand with smart marketing and not be left holding a bunch of unsold products. While these collaborations don't drive a lot of revenue, they make up for it by driving a lot of attention.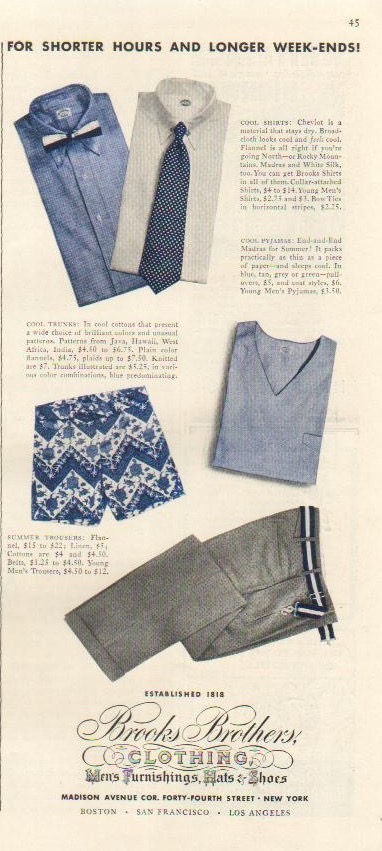 These are just my ideas. Unfortunately, I didn't hit on Powerball, nor do I have the stomach to assume the current level of Brooks Brothers debt. I hope whoever does read this and doesn't laugh out loud…but who knows. I'm optimistic.