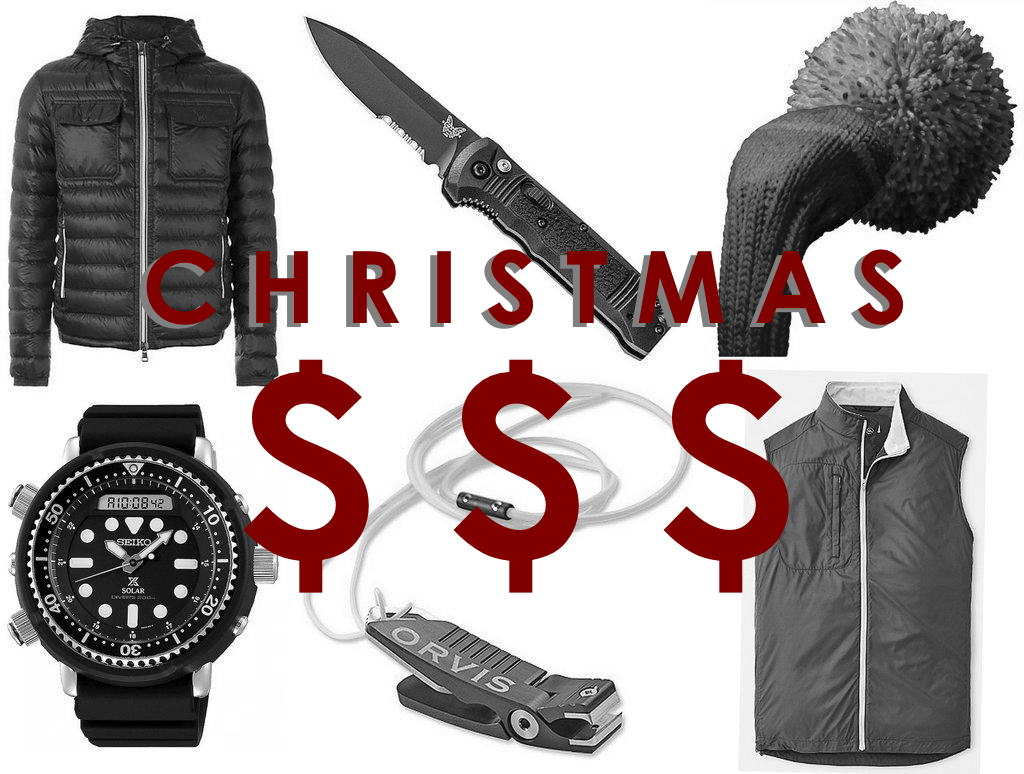 The term 'Santa' is a little different for adults.  Sure – there are a few presents under the tree, but we all love that card with a little cash (or a check from your grandparents).  But what to do with the cash?  Well, the intent is for it to be a gift for you, so do whatever you want, right?
What's even better?  Just about everything is on sale right now.  Serious sale…
With that said, here's what I'd get: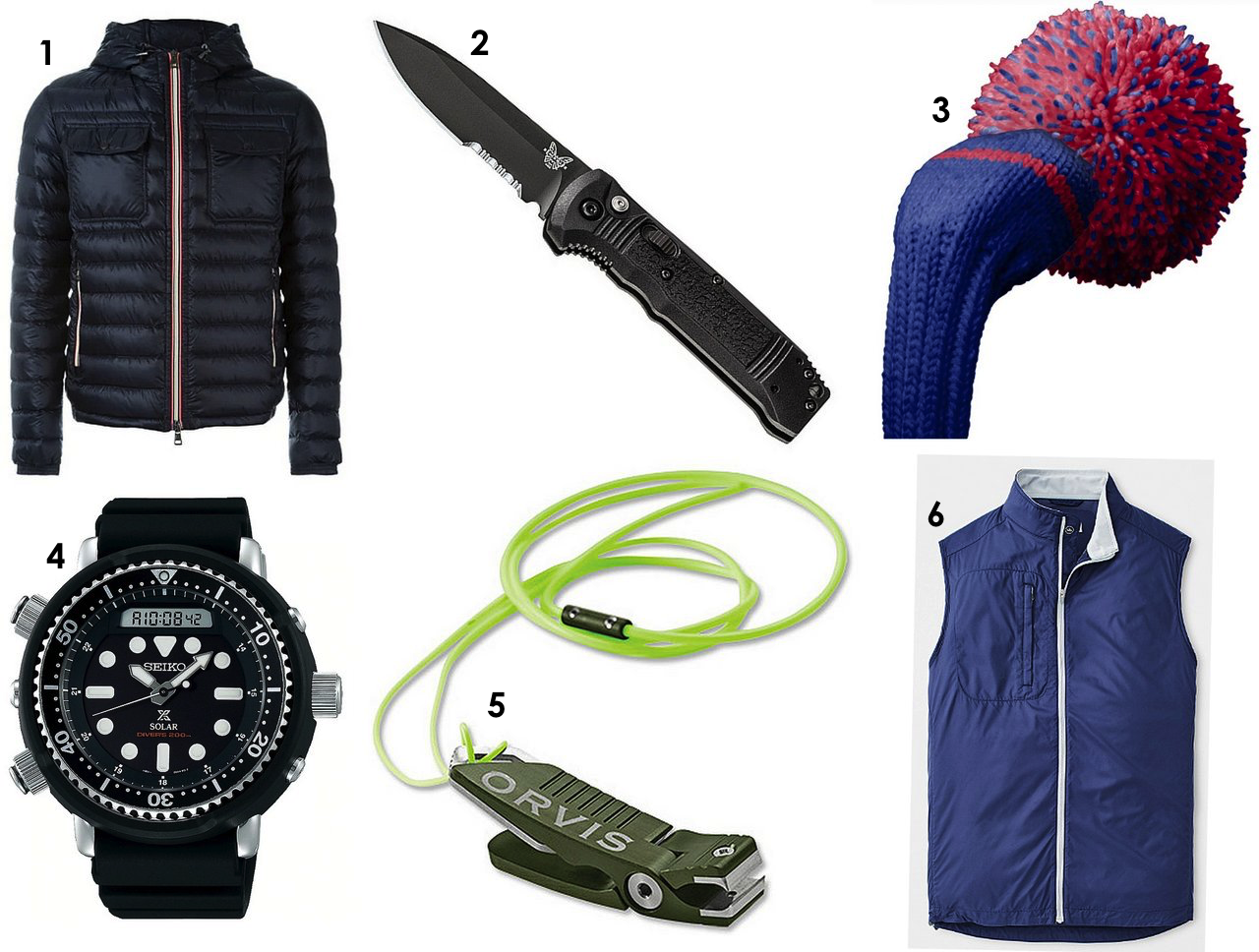 From Top Left:
1. Moncler Douret Jacket:  I know it's expensive, but it's awesome.  A buddy treated himself to one, and it looks outstanding.
2. Benchmade 4400SBK Knife:  I am developing a healthy addiction to Benchmade knives.  They are so good…I love the aesthetics of the Casbah line – simple and effective.  I'd love to add this one to the rotation.
3. Jan Craig Headcovers:  I played golf with a buddy the other day, and he recently upgraded his headcovers to a Jan Craig set (in the colors of his Alma Mater).  They look outstanding.  No logos.  I like it.
4. Seiko Prospex "Arnie" Diver: A re-release from Seiko, that is probably the coolest diver I've seen in years.
5. Orvis Nippers:  I've tried to make the $8 version of nippers work.  Yeah, they do the job, but they get dull quickly…time to upgrade to these bad boys from Orvis.
6. Peter Millar Crush Packable Windvest:  We've been spoiled here in Atlanta with some golf-friendly weather in December, but there is a little wind.  I'd love to add a windbreaker vest to help against the elements (and it's on SUPER sale!).
What do you have your eye on?