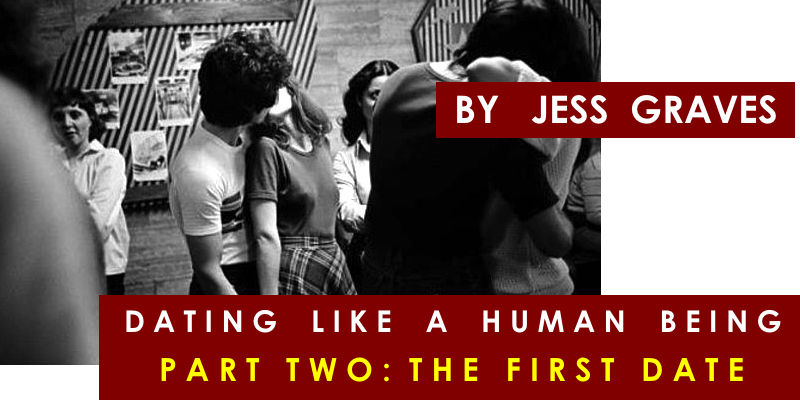 Now that we've covered the basics of asking a woman out in Part I, let's move onto the main event: the first date.
THE FIRST DATE
Offer to pick her up, but know she will probably decline. Most women have heard and experienced the same deluge of modern horror stories. We're safety-minded, so don't take it personally if your date doesn't want to rely on you to get her home before she really knows you. Even if I know the guy I'm going out with, on a fist date I don't know how I'm going to want the night to end, so I get myself a Lyft and meet him there.
Don't test her. True story: I had a girlfriend who was asked on a date one summer, who told her he wanted to "surprise" her with where they were going for dinner. Being good-natured, she was game. She showed up look-ing pretty — she'd done her hair and makeup and dressed in a nice sundress and heels. But when she got there, the guy threw a rented bike at her and told her dinner was a five-mile ride away, so she had to get on a bike in heels and a dress in the Atlanta summer heat. "I was seeing if she had the ability to adapt and be spontaneous," He told us later. While he may have thought he was being playful, he was actually being inconsiderate. Guys, first dates are an already pass/fail situation. This is not the time to throw in random additional test-ing. Let her know what to expect as best you can, and stick to it.
Tell her she looks great. On that note, women put in a lot of effort to look nice on a date. Hair, nails, makeup — that stuff takes time. Be clear about where you're going and what you're doing so she can think through how to dress appropriately. And even if you're nervous, try to remember to take a moment when she arrives and tell her she looks great. Trust me, she's wondering if you noticed, so say it, don't just think it. It shows you're ob-servant, considerate and a good communicator. It's also a great way to establish sexual chemistry right off the bat.
Be honest about your appearance. If this is an app date, and your pictures are ten years and twenty pounds ago, sorry, you're not go-ing to win her over on the merits of your personality over dinner. Those pictures need to be clear, up-to-date and show whatever your current haircut and facial hair situation are. But don't overshare—spare us the shirtless selfies. You may have an amazing body, but let her figure that out later if things go well. If she asks how tall you are, don't presume her shallow — it's a perfectly fair question, so just be honest.
Make an effort. I've had first dates show up drunk, disheveled and un-showered. Look nice, smell good, brush your teeth, be clean, be sober, tie your shoes, clean up your facial hair. Be on time. Ask her about herself. Make eye contact. Smile. If you're the kind of guy who likes to pay, then grab the check the second it comes. Come on, I'm not your mother. Loop, swoop…
End things on a high note. I know it's tough when you're having a great time with someone, but don't let the night go on and on. It's way better to end the night on a high note and leave both people wanting more.
Don't pressure her sexually. I'm not here to tell you when the right time to have sex is, that's for you and her to decide. But if your first date gets a little hot and heavy, don't pressure her to go further than she wants to. Pouting like a child when she hits the brakes is grounds for expulsion. Anything beyond that is a crime.
…part 3: 'After First Date' coming next week.
Gentlemen and gentlewomen, the comments section is VERY open.  Let's hear it.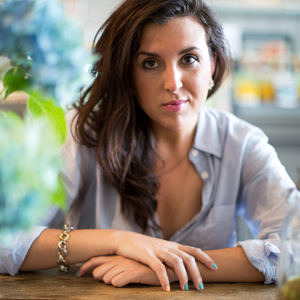 Jess Graves is a writer and content studio owner in Atlanta, Georgia. Her work has appeared in Town & Country, Complex, Southern Living, and Vogue, among others. You can follow her on Instagram @jessnellgraves