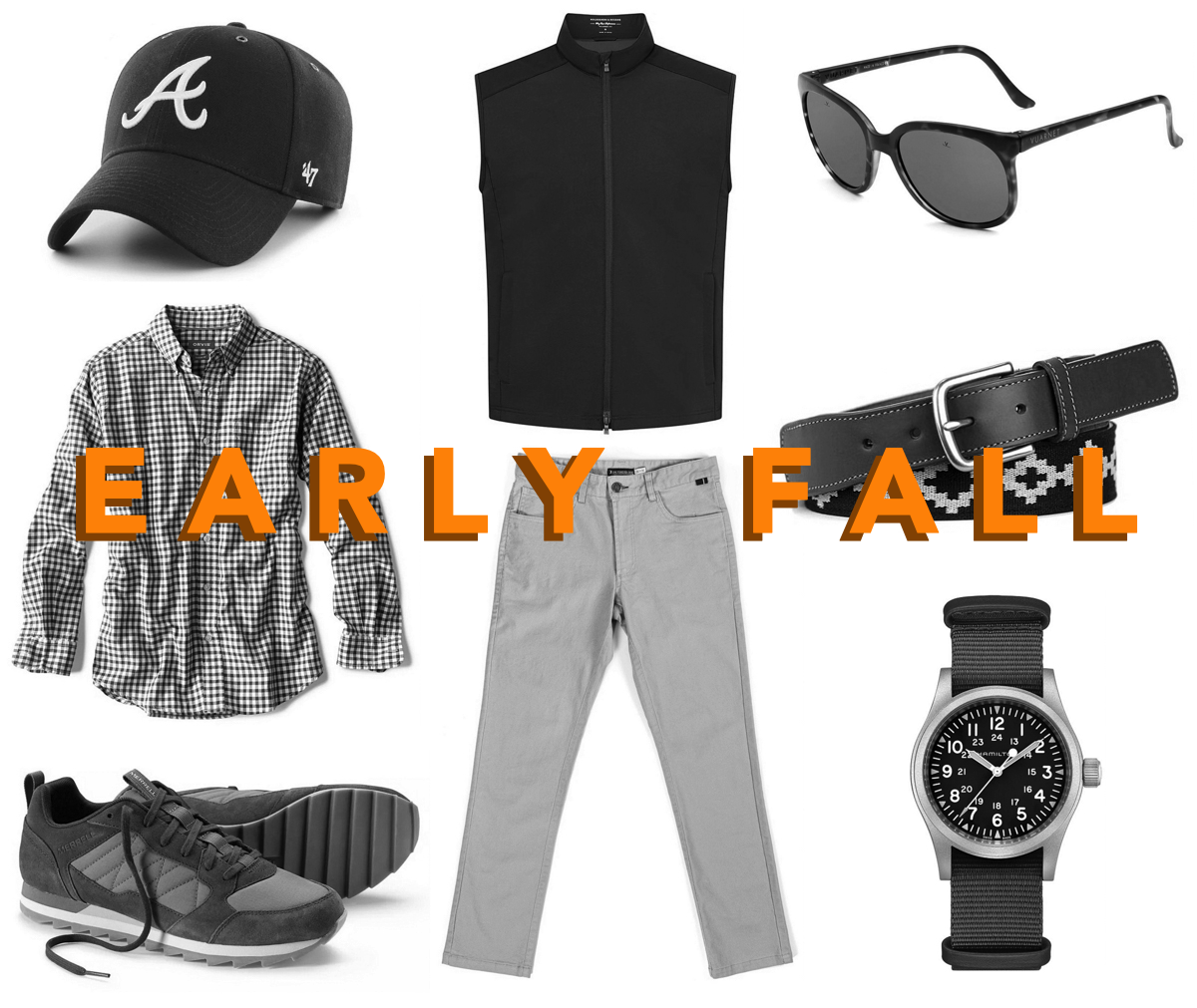 I noticed the other night that it started getting dark a little later than it had a couple of weeks ago.  That means Fall is getting close.  Considering the serious heat we've had over the last few months, those cooler Fall temps will be welcomed around here.
Starting to think about sleeves and pants, right?  Here's my take on a casual look as Fall starts to peek around the corner: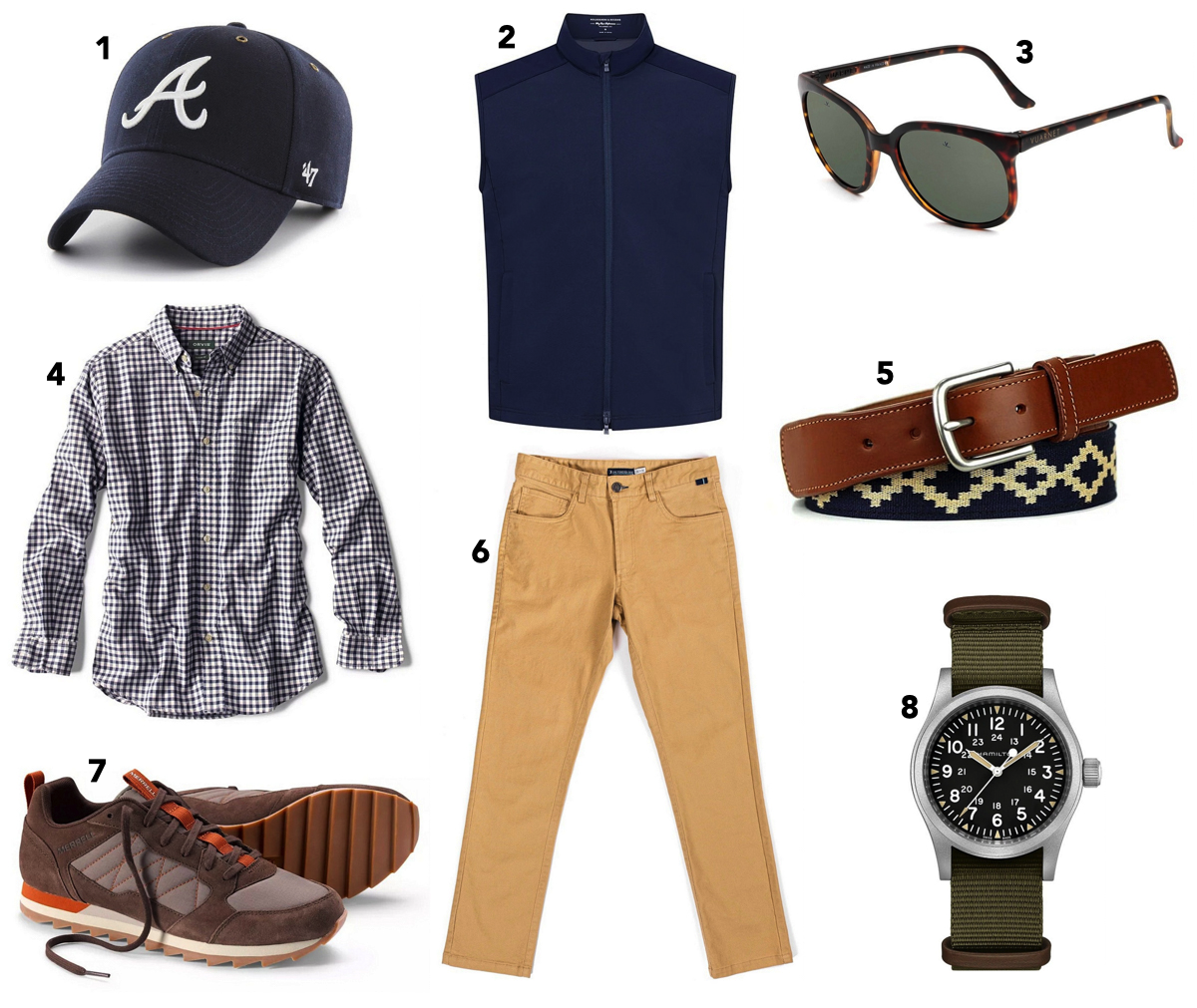 From top left:
1. 47 x Carhartt Braves Hat:  Well, maybe time to upgrade the Braves lid since they are ON FIRE.  I love leading the NL East, but worry about our pitching heading into the playoffs…regardless, how about a Carhartt-level Braves hat to bring in the Fall?
2. Holderness & Bourne Wingham Vest:  The soft shell, unlined vest from Holderness & Bourne.  A great option for chilly Fall mornings bouncing around town or getting in 18.
3. Vaurnet Legend Sunglasses: I owned a pair of Vaurnet sunglasses way back when, and hastily got rid of them without thinking.  They are so cool.  Why not re-up?
4. Orvis Duck Cloth Shirt:  Orvis will release these absolutely KILLER pieces – this 4 oz(!) super light duck cloth is perfect for early Fall.  It's light as a feather, has a good look, and is 100% cotton.  It'll wear like a linen shirt at tailgates or kid soccer games.
5. La Matera Corbina Belt:  You are fooling yourself if you don't have a La Matera belt in your closet yet.  'Tis the season to go bullish on their woven belts.
6. LFG 5-Pocket Canvas Pants:  Just added a pair of these to the rotation, and couldn't be happier.  These have a soft canvas look that is soft, a great cut – slim fit, but not tight, and a little stretch.  These will get worn quite a bit this Fall.
7. Merrell Alpine Sneakers:  A cool alternative to the current narrow sneaker market.  Merrell makes a good product, so much so that Orvis has picked them up.  The brown suede with orange details is very seasonally appropriate.
8. Hamilton Khaki Field Watch:  A good watch.  I agree with ACL on this one.
What did I miss?