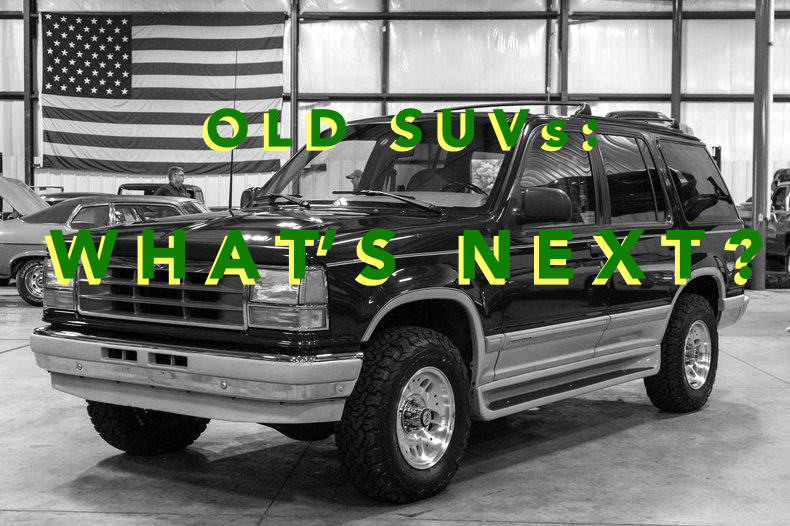 After getting Bertha, I've had quite a few conversations around what is the 'next' vintage SUV to get hot.  As you've all seen, the prices for old Defenders, Wagoneers, pre-1980 Land Cruisers, and pre-1985 Broncos are through the roof.  There are no more deals out there – even for garage finds.  It's essentially prohibitive, especially for the novice buyer.
Keep in mind that the real cost to own a vintage SUV is not the upfront purchase price, but the after-purchase costs that go into maintaining, restoring, and upgrading the trucks to your liking.  And there is always something that needs to be fixed.  It's the exact opposite of leasing a brand new car, where there is no worry.  There's ALWAYS worry with a vintage SUV.
Over the last year, prices for the second wave of vintage SUVs have started to go up as well.  For obvious reasons, I've been watching the prices of FJ60 and 62 Land Cruisers.  From my back-of-napkin calculations, they've gone up ~35-40% in the last year.  Where you used to be able to find a running truck in the $12-17K range (low end), you will be hard-pressed to find something that is below $22-25K.  And that's just to get the truck in your garage.  It might need a new engine, transmission, exhaust, or the systems may need to be updated, or it may have rust that needs addressing…all of which is a significant investment in either time (if you do it yourself) or cost (if you farm it out)….but probably both.
It's funny how these vintage SUVs have almost become an appreciating asset on the books.  I love it.
Anyway…
So what are the 'next' SUVs that will become collector's items?  I have some thoughts.  When I think about a high-value SUV, I think about a couple of things: 1) Good lines.  It has to look cool.  2) Function.  The SUV has to be an SUV.  3) History.  Is there a cult following for these trucks?  4) Price to buy and cost to maintain.  This is why you won't see any British SUVs included.
Here are my four picks.  Bear with me here, as I'm trying to look over the next twenty years:
1. First Generation Ford Explorers (1991-1995)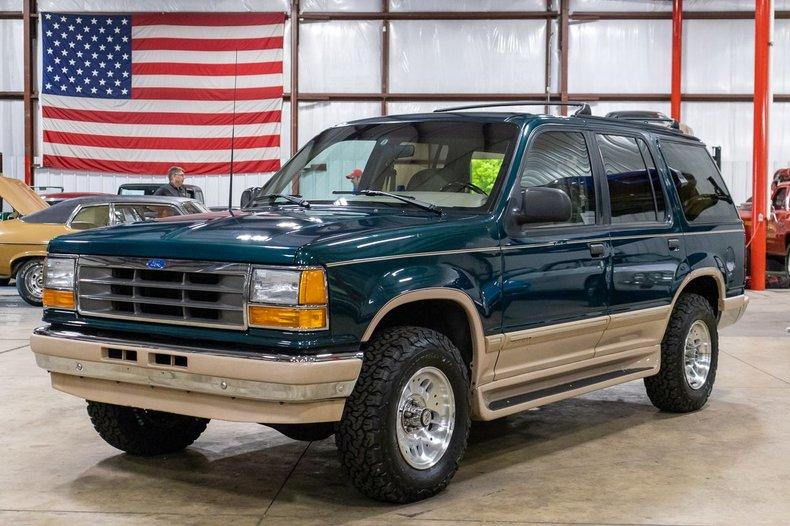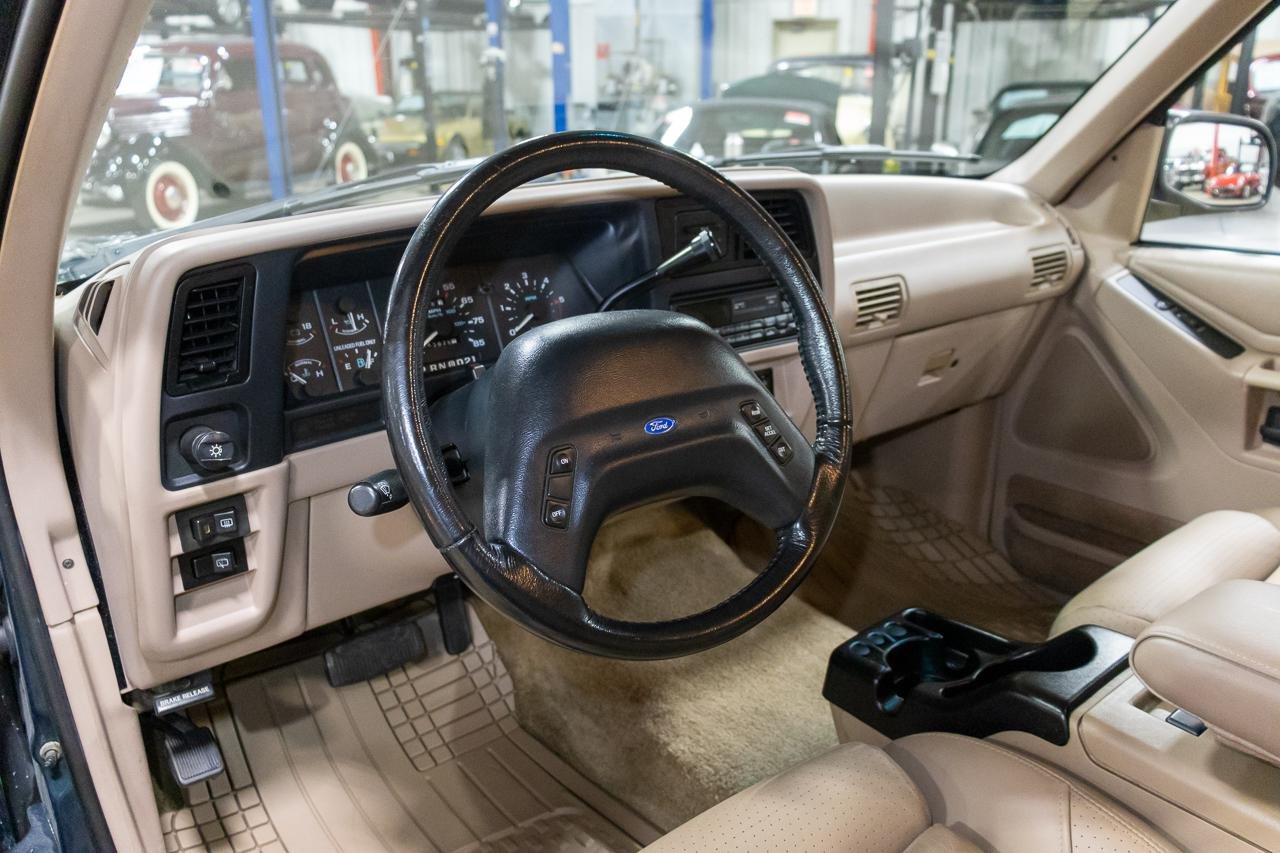 These were some of the first mass-produced SUVs that really took off.  The Ford product is generally thought of as solid, and since it's a Ford, it will be relatively easy to maintain.  The lines are of that classic SUV, and the interior has plenty of room.  Extra points for the Eddie Bauer editions.  You can usually find these in good running condition for around $10K.
2. Early 90's Jeep Cherokee Laredo
Another classic SUV that was ahead of its time.  My argument for the Cherokee is that it is the perfect size as a daily driver.  Eventually, folks realize that they don't need a Suburban 365 days a year unless there are 3+ kids to deal with, and even then it's questionable.  The Cherokee has all the creature comforts, most come in 4WD, and they look fantastic with a roof rack.  In good condition, a Jeep Cherokee can be found for $10-12K.
3. First Generation 4-door Chevy Tahoes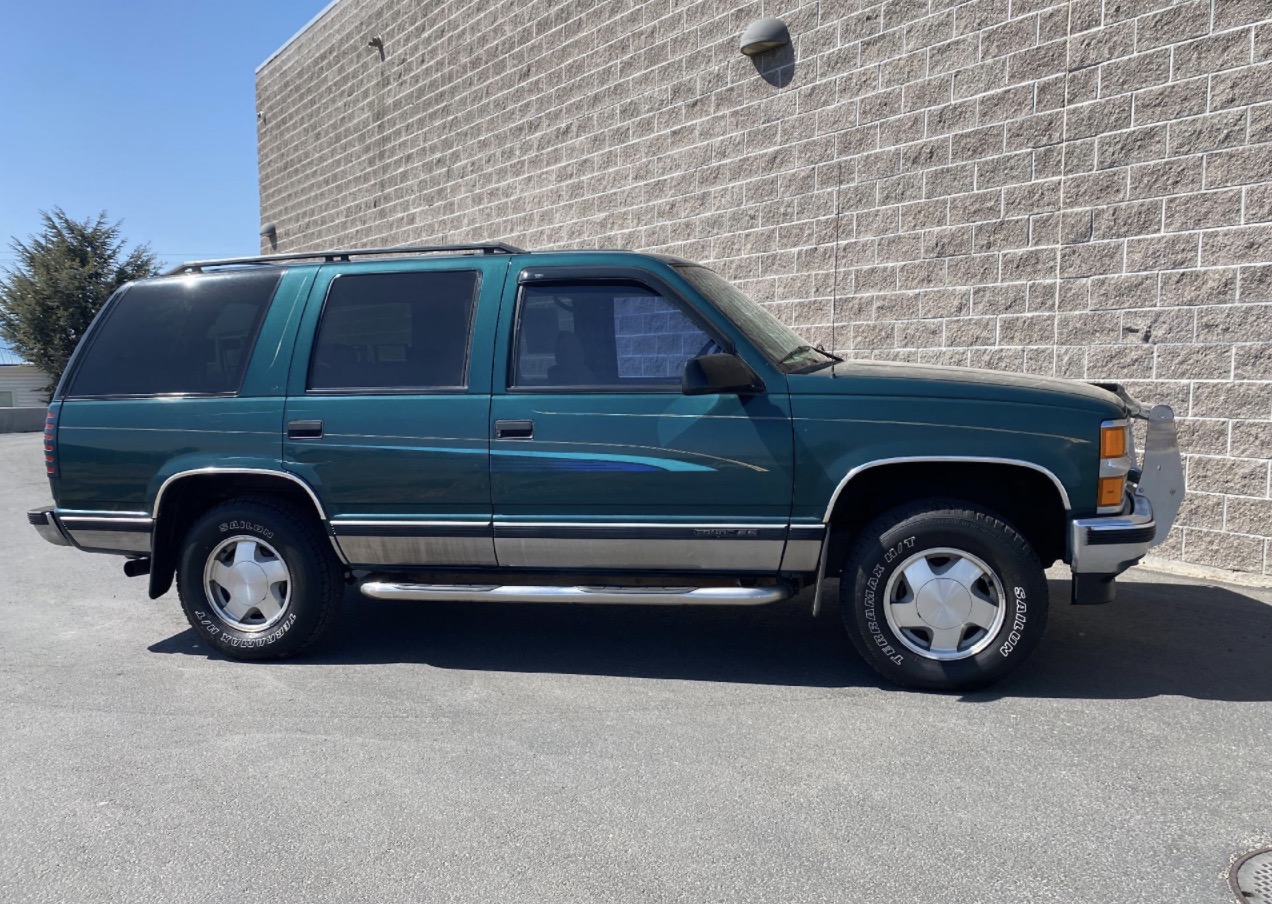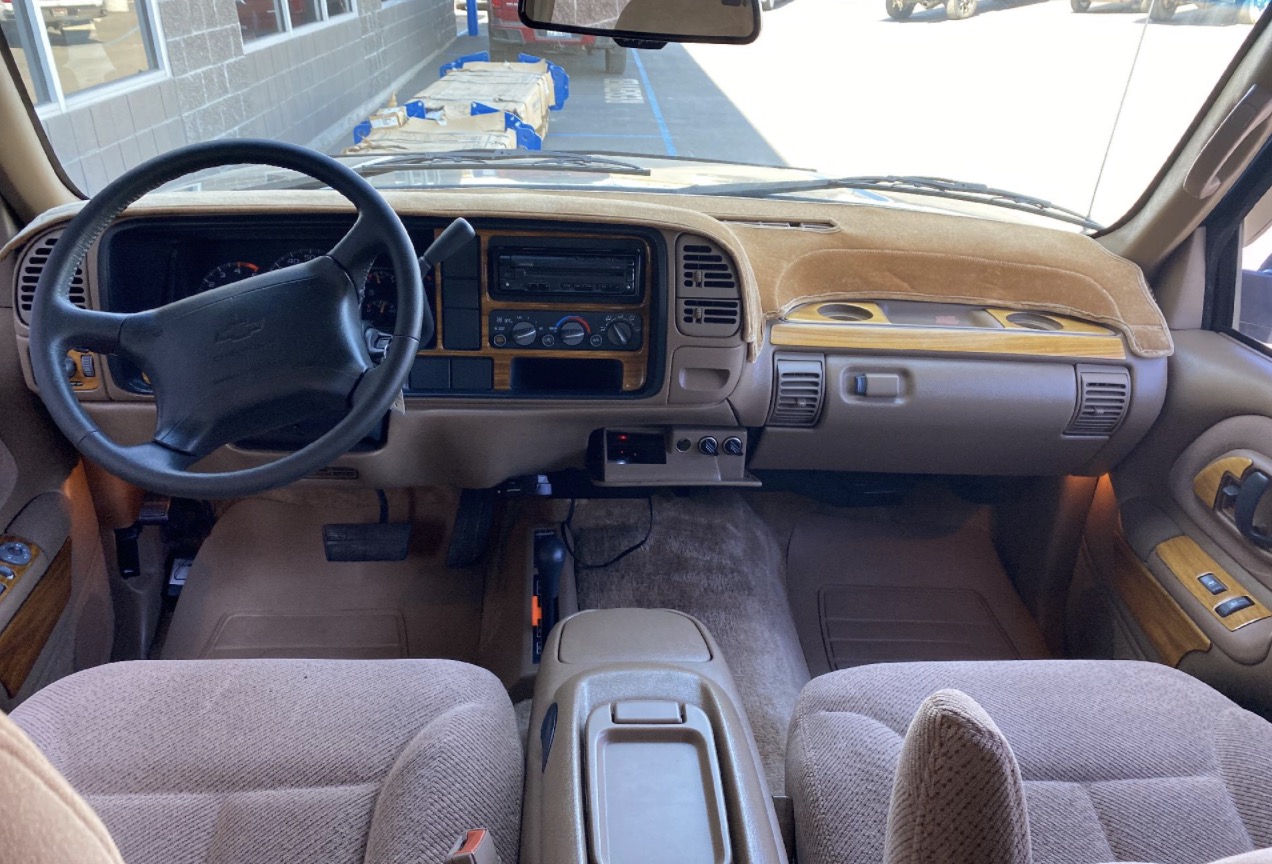 Tahoes have become a de-facto SUV.  They are everywhere, and owners love them.  However, they are a much different SUV than the first generation 4-doors that were released in 1995-96.  These trucks are absolutely tough as nails and featured a v8 engine.  As with the Fords, Chevy produces good products that are relatively inexpensive to maintain (vs. the British SUVs), and easy to find mechanics to do the work.  I'm a HUGE proponent of a 4-door truck as it makes access so much easier.  As for price – these can be found for well under $10K in good working order.  Plenty of good color options as well, but I'm partial to green.
4. Jeep Commander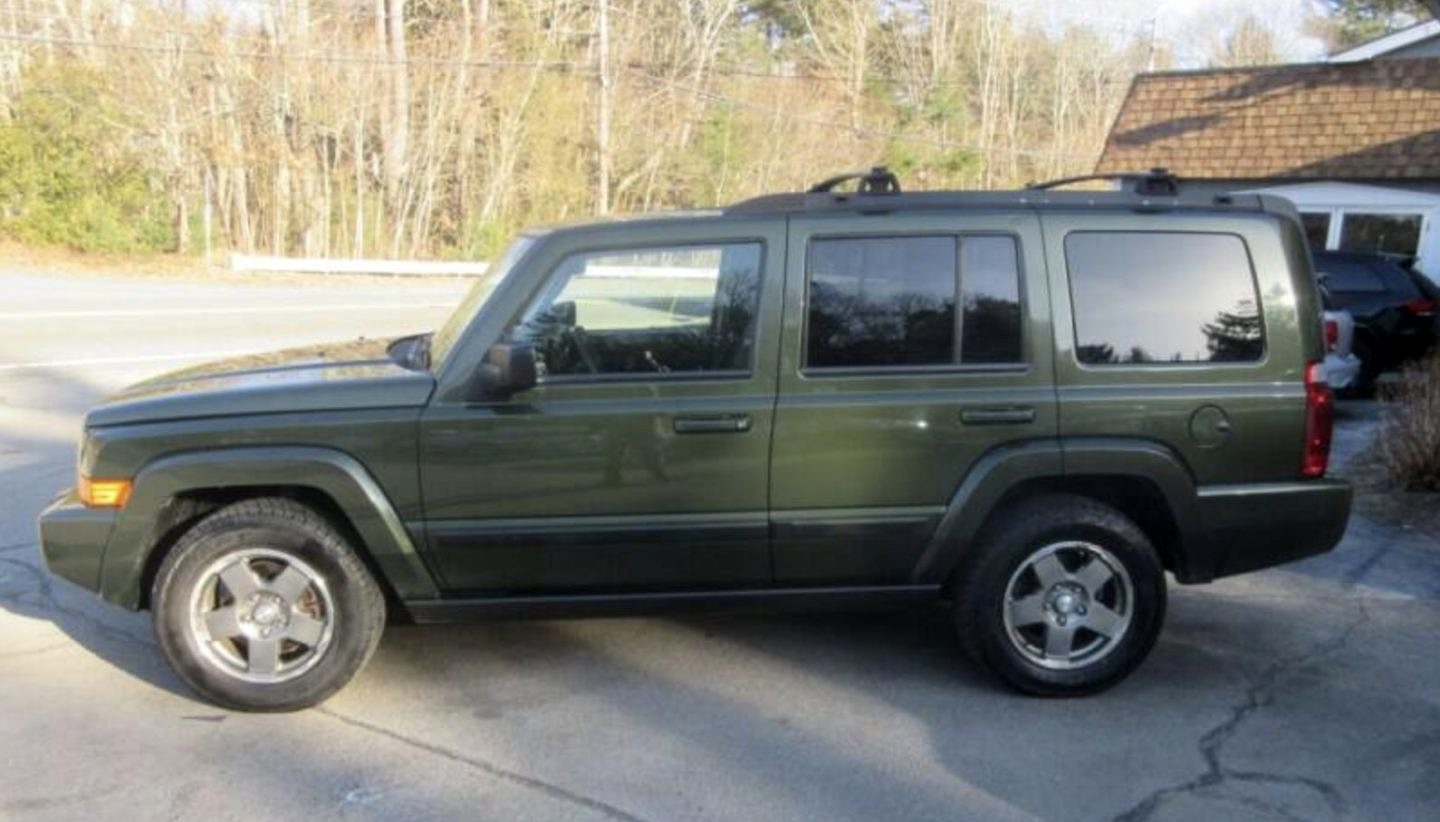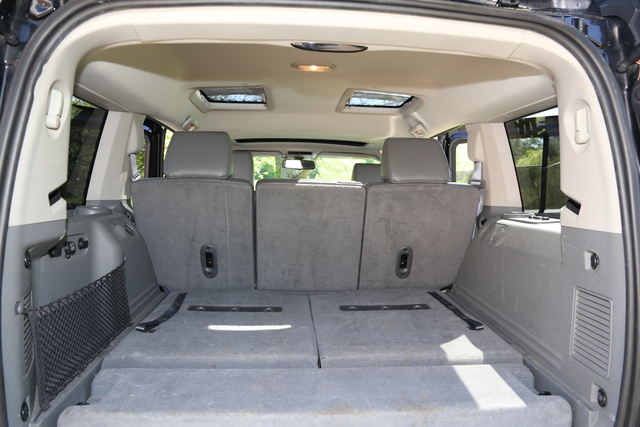 I'm fully aware that this is out of left field, but I've always been a fan of the Jeep Commander.  I love the size and the lines.  It's a sharp-looking utility vehicle that would be GREAT for the camper/fisherman.  They only produced these in the late '00s, so there aren't a ton out there.  Since it's a relatively new truck, you'll get a lot of built-in creature comforts – including a fold-down third-row seat.  It's only a v6 engine, but should be able to haul a smaller boat.  My only concern would be ground clearance, so I'd add about a 3″ lift and some bigger tires, as well as a roof rack.  The kicker here is that you can find these for $5-7K, and it's a Jeep, so the upkeep wouldn't be a checkbook killer.   Not too shabby.
Keep in mind that all of these are long-term investments.  I don't expect any of these to sell for $70K like some of the fully restored Land Cruisers or Broncos, but these are GREAT SUVs with character, that would be really fun to own.  Most importantly, they'd get the job done.  Again – these are 'buy and hold' investments, but I am sure that you'd find plenty of adventures (and fun upgrades) on the way.