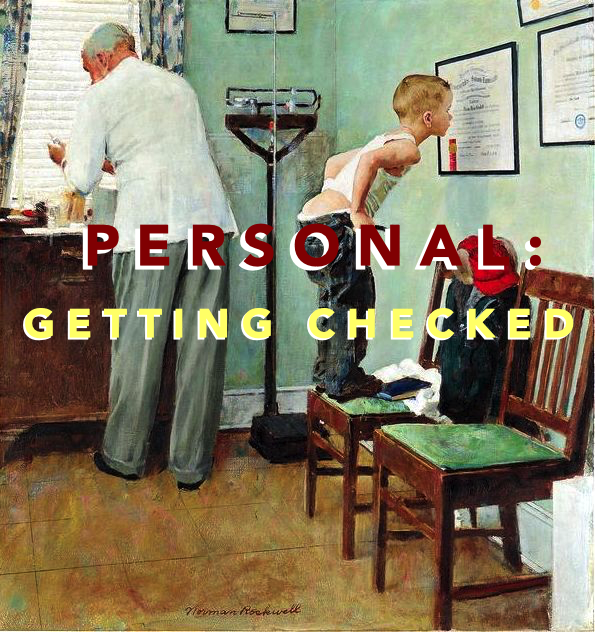 Let's level-set for a second: Red Clay Soul is and always will be about community. You are all aware of our focus areas: lifestyle, clothes, hunting, fishing, being a dad, beer, bourbon, travel, and music. You know, all the cool stuff. We also have a 'first date' principle: no politics or religion (and I appreciate so many of you that have noticed ;-)). Our intent is to be a relaxing break from the otherwise mundane. I really do love all of you, and appreciate what we've built together.
I also work really hard to avoid making the blog about me. I am by NO means, nor aspire to be any sort of a celebrity. Thinking about that actually makes me anxious. A lot of you have been on this ride for a long time and get what I'm saying. I don't play dress-up or Insta-flex. While I've been recognized in the wild quite a few times, EVERY experience has been wonderful. Y'all are a good group with big hearts.
This post is going to be a bit different, as I'm going to talk about something that happened to me and my family personally, and I'm doing so to bring awareness in the hopes that all of you guys (and gals) will take note and take action.
Alright – let's get going:
Mrs. RCS is amazing. She is a dream wife for a lot of reasons, one of which is she keeps my health in mind. In early January she told me that she made an appointment for me with her dermatologist to get a full-body scan. I'd never had one in the past, and since I'm pretty covered up with moles and spots, her argument was there's no time like the present. And I was absolutely forbidden from canceling.
I went to the appointment, which was actually super easy. You strip down to your boxers, and they look at you. Every inch of skin, including your scalp. The Doc took a bunch of pictures, asked and answered a bunch of questions about SPF, sun habits, bumps, moles, spots, etc., basically building a baseline for comparison as the years and appointments come.
After the inspection, she told me that there were two spots on my back that gave her some concern. The process was that they would scrape off the spots, and send them in for a biopsy. As soon as she said biopsy I lost my breath. I don't like words like that. She administered some local anesthetic and scraped both spots, one on the back of my left shoulder, and one right in the middle of my back, just to the right of my spine. The scrapes were about the size of a butter bean, and I was instructed to cover them with vaseline and band-aids for about a week.
She said that she'd let me know the results of the biopsy in a couple of weeks.
Exactly eight days later my phone rang. It was the doctor.
She said that the results of both spots had come back, and both tested positive for melanoma.
The good news was that the melanoma was still essentially on the surface, so it hadn't gotten deep enough to move to lymph nodes/etc., and that these could be easily removed. By 'easily removed', it meant that I was to have both spots incised (read: cut out) a few millimeters deeper and wider than the scrape, and stitched back with sutures and stitches. She put me in contact with the facility to schedule the consultation and appointments. We talked through the procedure, which we agreed that we'd handle in two different appointments. We made all the appointments, I added them to our family Google calendar, and I hung up the phone.
I walked downstairs to find Mrs. RCS, who was working in her office. She looked at me, asking 'are you OK' (apparently I had a strange expression on my face), and I said "both spots came back positive for melanoma. I have to get both cut out." Being the amazing wife she is, she got up, hugged me, and said we'll get through this.
Then it hit me. 'We'.
I have a wife. I have two young boys. And I tested positive for melanoma.
It crushed me. Worst-case scenarios started flooding my brain. I don't want to get into them, but it was a dark afternoon. I couldn't go pick up our kids from school because I didn't know how I would react when I saw them. They got home and I made both of them sit in my lap until they went to bed. After they went down, Mrs. RCS and I had a glass of wine on the back porch and tried to rationalize.
We prayed about it. We talked it through. We realized that since both melanomas were shallow, that it was a GOOD thing that we caught them when we did. And moving forward, I'd be getting checked every three months for the next three years (probably longer), so my skin and any issues could be managed. We knew that the surgeries were going to be tough, but we'd both adjust our responsibilities while I dealt with two pretty serious gashes on my back. Then we prayed again, asking for strength and guidance as we navigated the next couple of months.
The surgeries went off without a hitch. Essentially the doc removed the two spots, but had to cut out the pieces in the shape of footballs, both roughly 6″ tall and about 1″ wide. Both required internal disintegrating sutures, and stitches on the skin. Both of those were sent off for biopsies. Mrs. RCS cleaned and dressed them every morning for about a month.
A couple of weeks later, the doc called and said that they got everything and that I was clean. The relief was palpable. I did more than dodge a bullet. I dodged a freight train.
Recovery was tough, but we made it work. I had to be extremely careful lifting or pulling anything, so I couldn't pick up the kids, swing a golf club, throw a fly rod, or shoot a shotgun. I missed the second half of quail season, which was tough. The heaviest thing I was allowed to pick up was a gallon of milk. I had to keep my stitches for a month, which I got removed just after Valentine's Day.
It took about two months after surgery to feel like my strength was coming back.  After three months I had a full range of motion. I started doing a lot of pitcher stretches as soon as the stitches came out, which helped quite a bit. Then I started swinging my wedges at about 50% and worked my way up to hitting absolute bombs with my driver.
Looking back at the whole ordeal, it absolutely scares me to death. As a husband and a dad, I am so disappointed in myself for waiting so long to get checked out. I can't think about missing a moment of my children's lives or missing any of the amazing vacations that Mrs. RCS will plan, or any of our back porch dates with a glass of wine. Just writing this makes me emotional. Situations like this put things into perspective. Love and trust in God. Prioritize your family and friends – the good times and the bad. Appreciate the little things. Take care of yourself.
I share all of this with you for one reason: please make a Dermatologist appointment and go get a full body check. It takes fifteen minutes. Skin cancers are very manageable if caught early, or if caught before cells become cancerous. However, if left unchecked…think worst-case scenario. Which I don't want any of you to experience.
Again – I love all of you and hope my story inspires you to take action. Get your skin checked. Use 30+ SFP. Wear a sun shirt. Get a Tilley or a Tour Visor. Take care of yourself, folks.
All the Best,
Jay