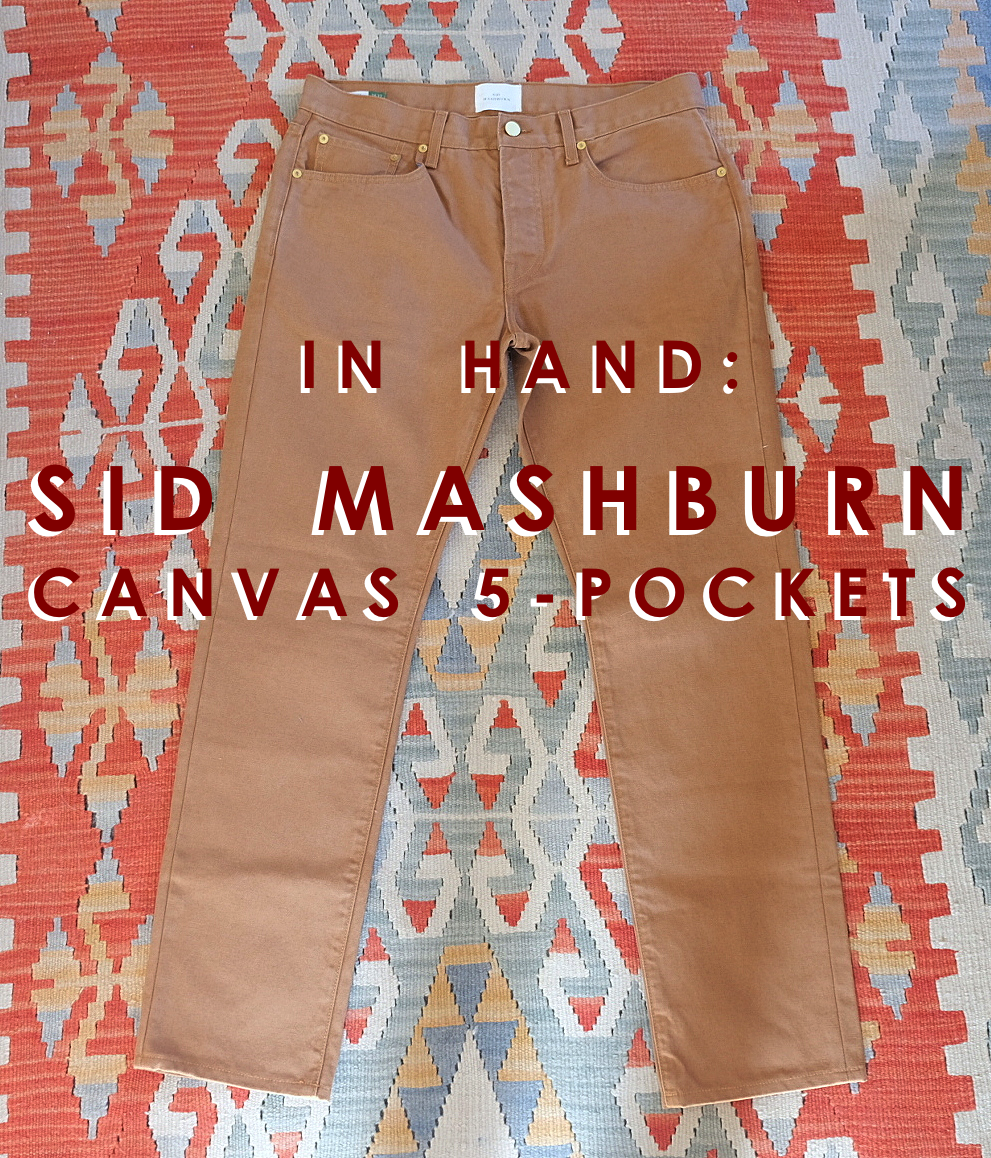 Consider this the next review in the 5-Pocket series.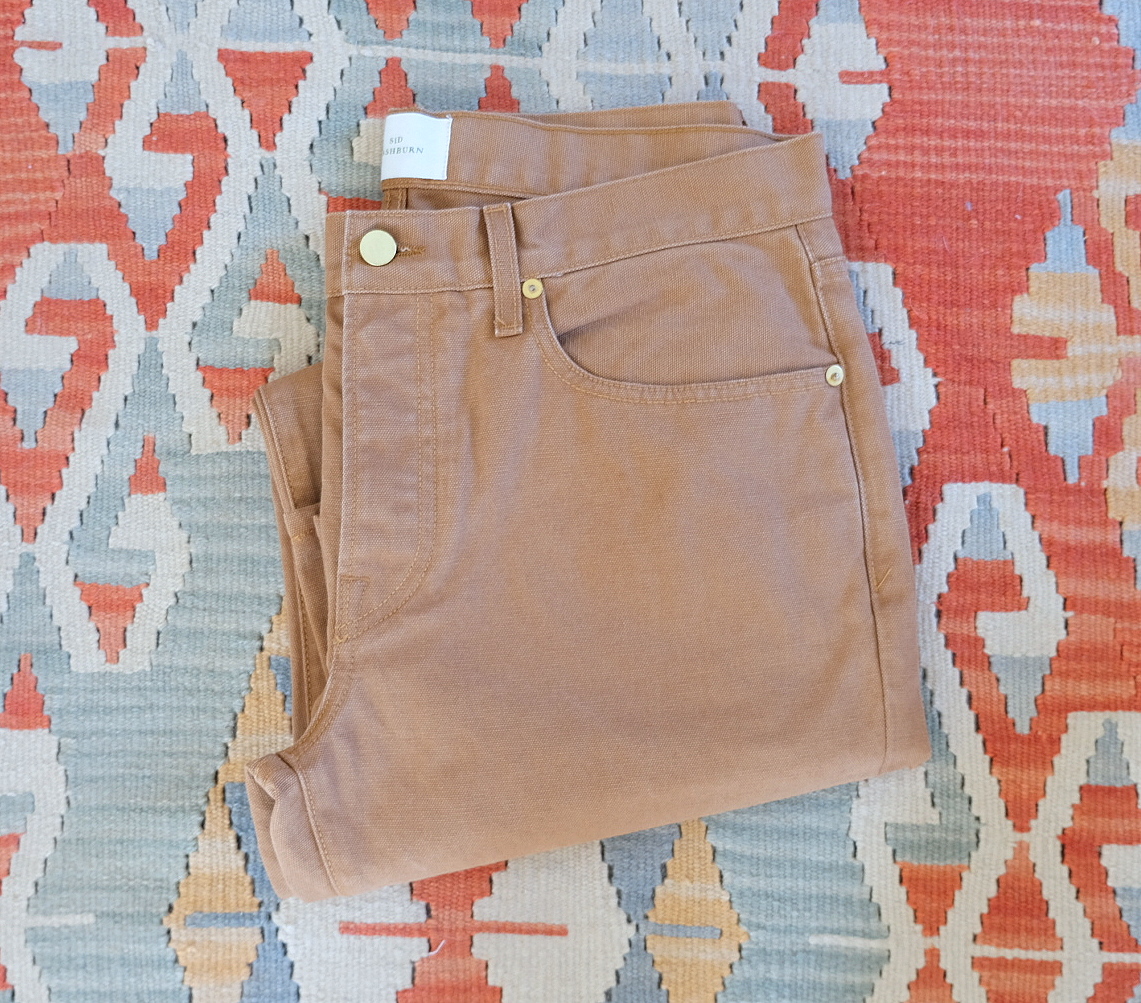 Sid Mashburn makes really good clothes.  His is very particular, and has a look all his own.  I recently bought a pair of his canvas 5-pockets in Moss, and love them.  Everything about them.  So much so that I bought this pair in Carhartt Brown, and I have a pair of Flint Grey being hemmed as I type.  I have that problem – when I find something that fits, I buy every color.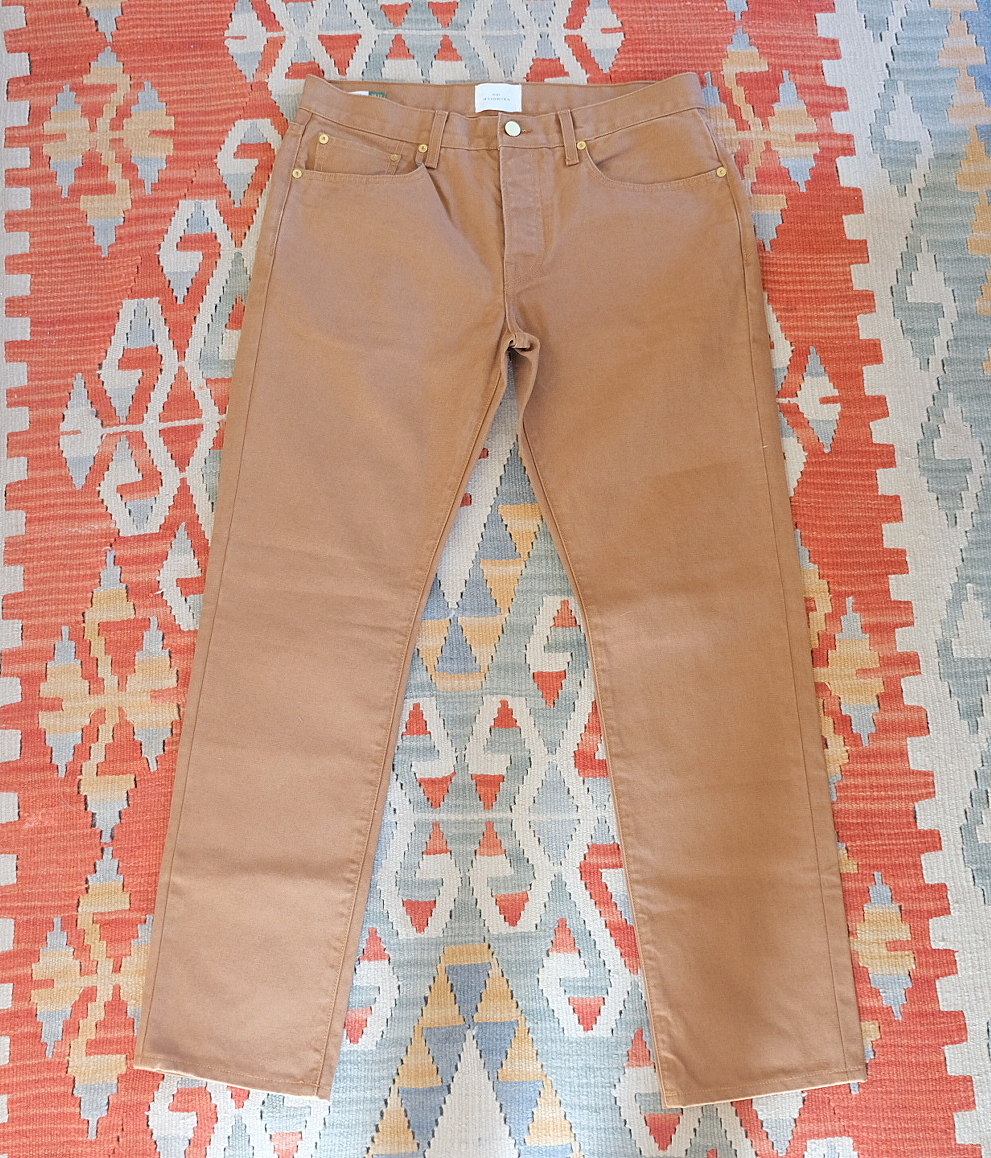 First off, I love the canvas fabric.  I treat 5-pocket pants more like jeans than I do chinos, so I appreciate this look.  I have no issue with the chinos look, in fact, I have some Onward Reserve 5-pockets and some from The Sporting Gent that have more of a chino look, and they get plenty of wear.  These, however, will patina a little differently…more like a pair of jeans.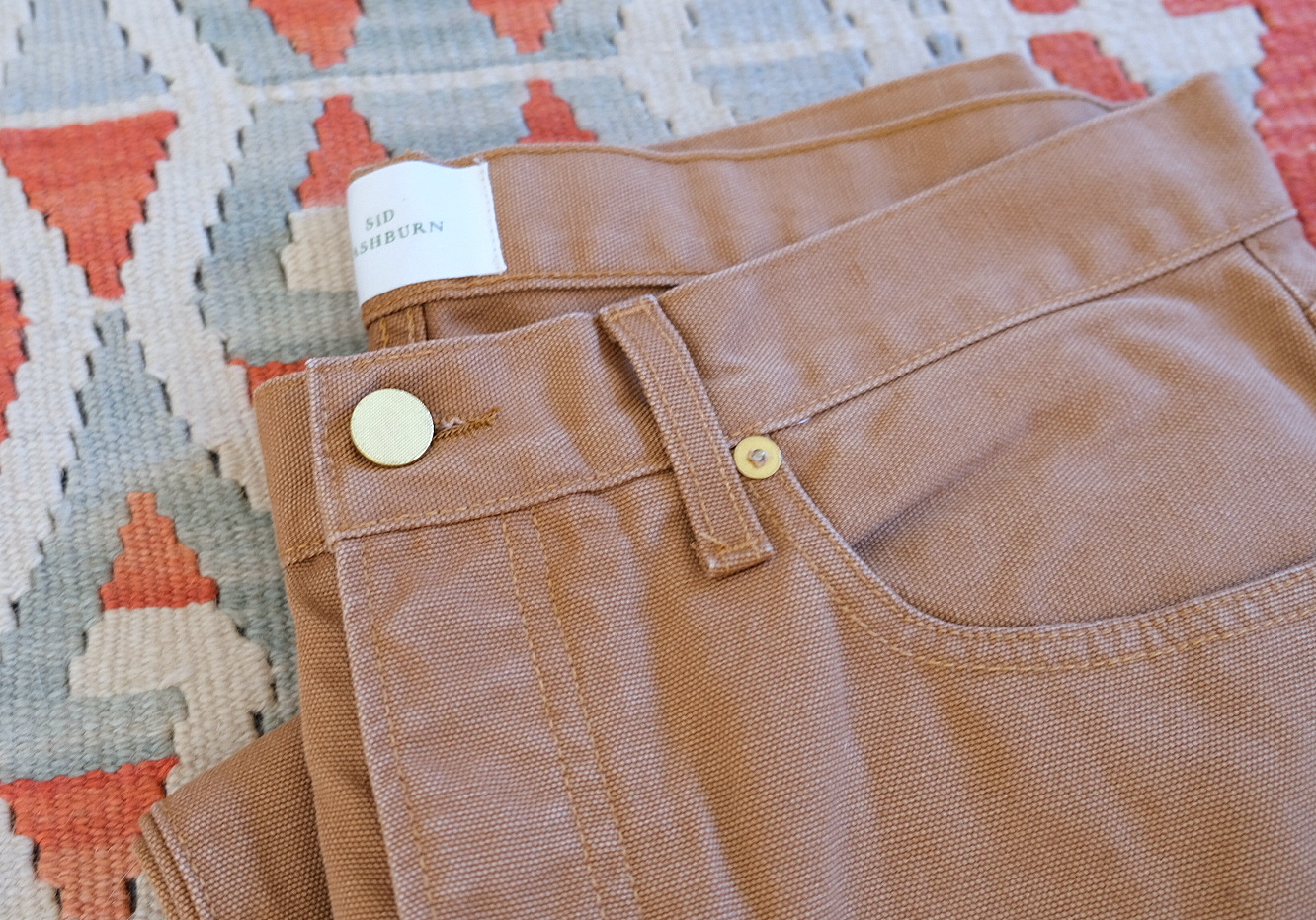 The fit of these is why I like them.  They have a very tailored cut.  There isn't much room in the butt, which is good for me.  In addition, the leg has a slimmer cut, and a 34″ waist pants has a ~7.5″ leg opening, which is perfect for loafers or brogues.  Not so good for boots.  There isn't much vanity in Sid's sizing, so keep that in mind.  I wear a size 32 in 501s, and a 34 in Sid Mashburn pants.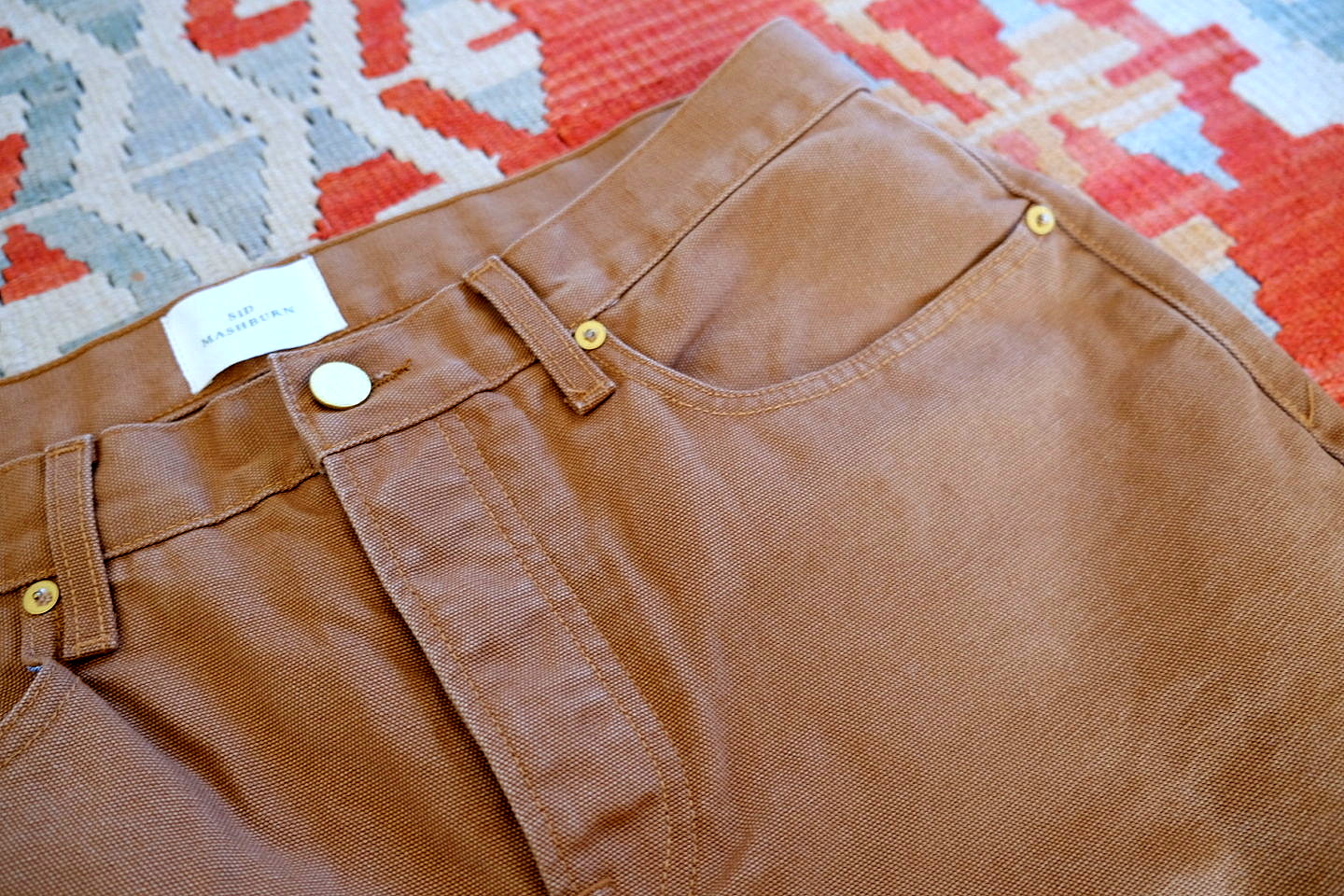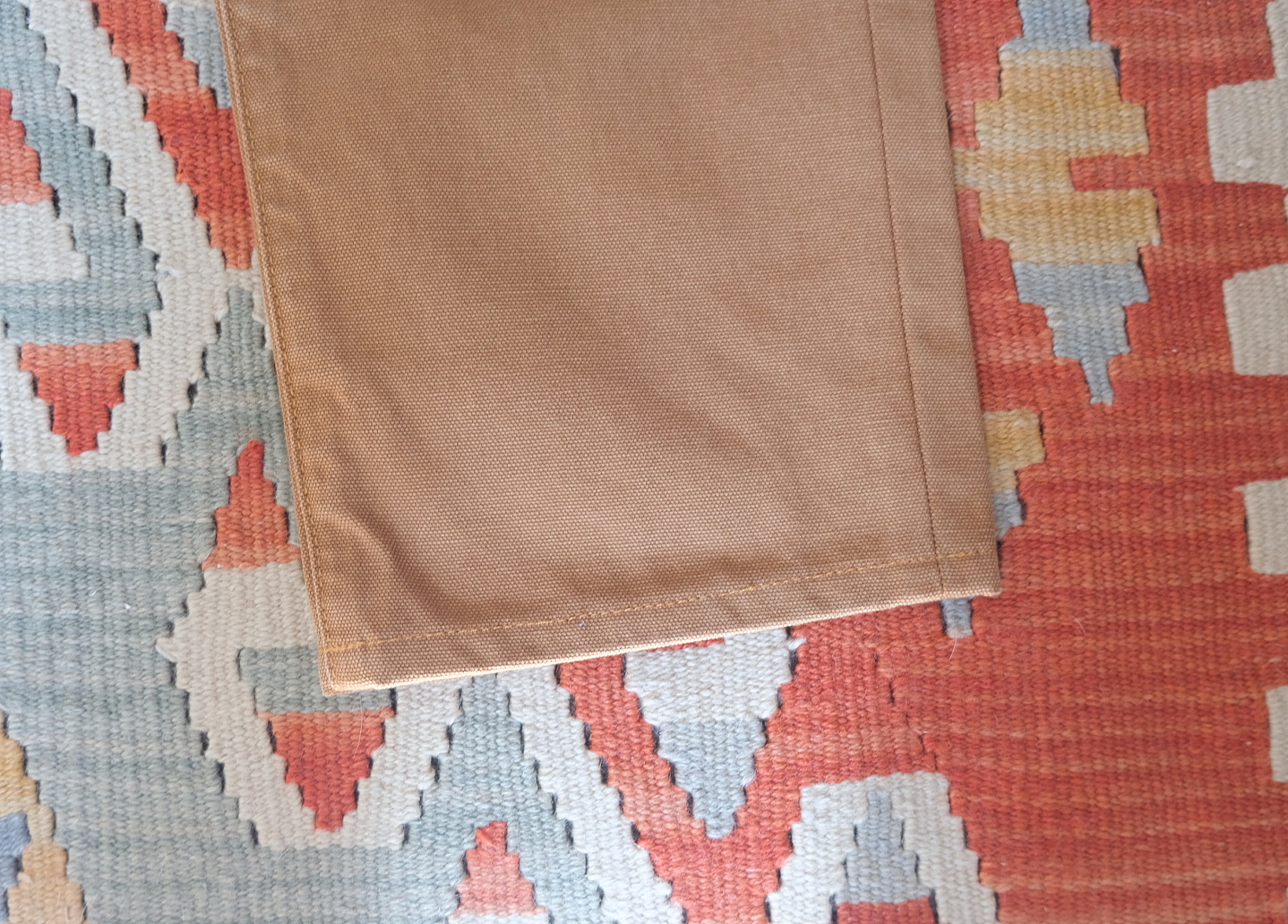 No, these aren't cheap.  At $175 a pair, these come in at the top of the 5-pocket food chain.  They are made in the USA and require zero alterations (other than a hem, which is included), so they fit just right.  Add in the fact that all the colors are just the right shade; none of which will ever go out of style.  These can easily be paired with a pair of loafers and an OCBD/Navy jacket as they can with a polo and New Balance 990s.  Versatile, good fit, and just the right colors…sign me up.