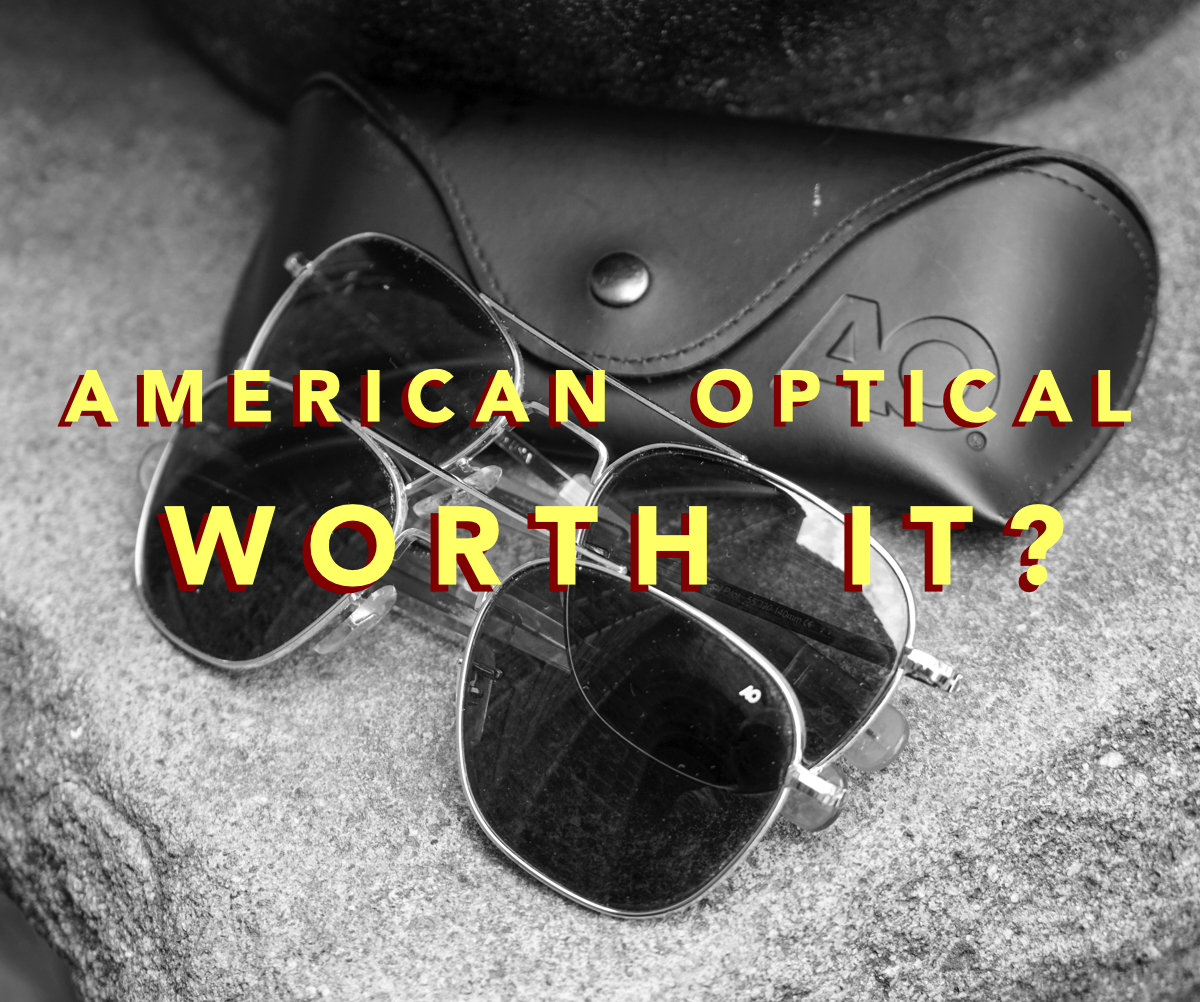 I love the American Optical Original Pilot. What's not to love? They're made in America (Massachusetts), look great on everyone (Don Draper for example), and previously had the American Airforce and NASA contract so they were worn by fighter pilots and astronauts (they were the sunglasses worn to the moon). American Optical Pilots can't be discussed without also referencing the Randolph Aviator. Randolph currently holds the military contract and the sunglasses are for all intents and purposes identical (Randolphs are also made in Massachusetts). Randolph's have always been, for reasons that are completely unclear to me, more expensive.
The last pair of AO Pilots I bought cost $115 with polarized lenses. The non-polarized versions were $84 (I have some of those too). At that price, I would tell anybody who asked that they should buy a pair (I don't remember anyone actually asking but it didn't stop me from telling people to buy them). Last year the company announced that they would be increasing prices because they were improving quality and were offering more styles. The price more than doubled- $194 for non-polarized and $244 for polarized glass lenses. Ouch! In AO's favor is the fact that Randolph also increased prices. They are around $30 more than the AO version and again almost identical.
Were the AO Pilots underpriced and the price now reflects the value, or are they now overpriced? It's probably somewhere in the middle. I haven't been giving non-solicited advice to buy them since the price increase, but if you find a pair for $130 or less- you should definitely buy them.
Thanks to RCS Friend Jon Hickman for sharing his thoughts