One of my biggest gripes about shopping is the seasonal calendar.  I don't understand why stores and designers have to release their season lines two months before the weather is appropriate.  It's cold out now, but most stores are starting to display their spring wears.  My grips is that if you are shopping for something to wear today, it's tough to find because of the timing.  Where could New Yorkers find a scarf right now?  Where could Atlantans find a good winter coat?  Yes, there are plenty of online options, but at this point the sizes are limited.
That said, the stores have to clear the racks to make room for the upcoming season.  These stores have great sales on goods that can be worn right away.  Any cost-conscious shopper should take note, and take advantage.  Sign up for email notifications.  Check the websites frequently.  There are steals to be found…
I found a few over the last couple weeks, and thought I'd share:
First up, the J. Crew Ludlow cotton khaki jacket from Mr. Porter for $50.  I can't believe they had my size…I had to pull the trigger: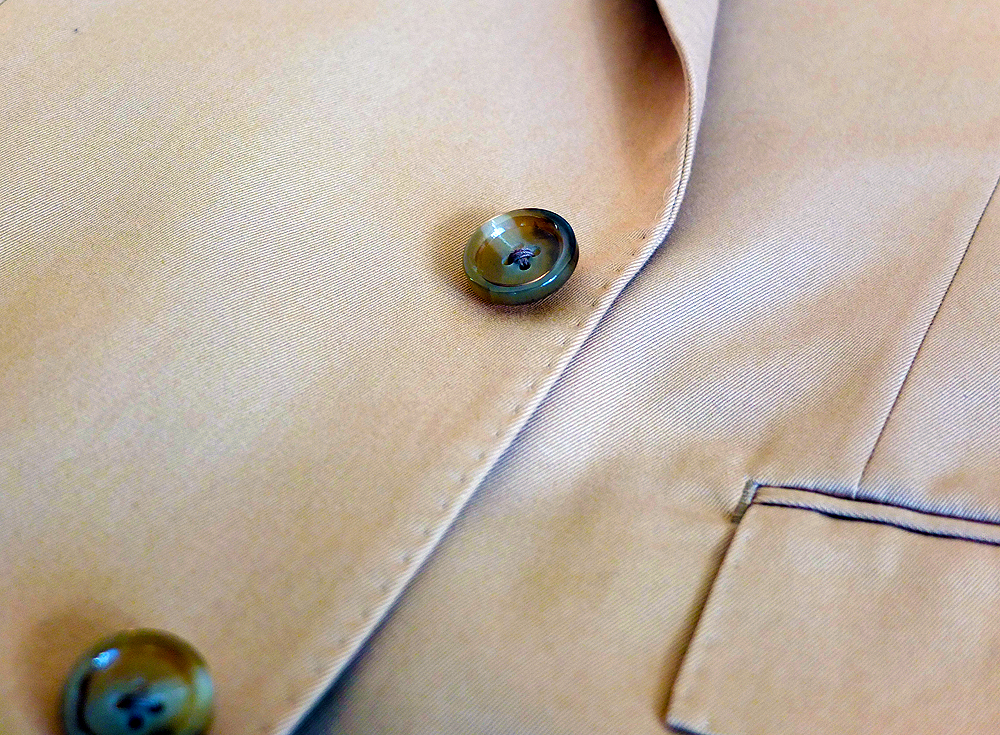 This will be perfect this spring with a pair of jeans or blue khakis.
Next, a stop at Sid Mashburn's place.  I found these two pairs of pants for right at $200.  First are the 'Made in Brooklyn' thick cotton trousers.  These suckers are bulletproof.  Complete with the 1.75″ cuff (tailored on site for $0):
Second are these green washed canvas pants.  The color is just right…not too GTH but not olive.  Let's call it a faded bottle green.  These should get plenty of wear this year:
This was an outlet find, but it was marked 50% off it's $59 price tag.  This Levi's red OCBD with a flap pocket is extremely soft, but irons very well.  The cut is spot on as well:
Finally, this Penfield green tweed Stapleton vest.  I got the Penfield clearance email, and clicked over right away.  I saw this and pulled the trigger immediately.  This is getting plenty of wear this time of year.  I've been pairing it with gray trousers, cordovan loafers and traditional dress shirts (white/blue/pink).