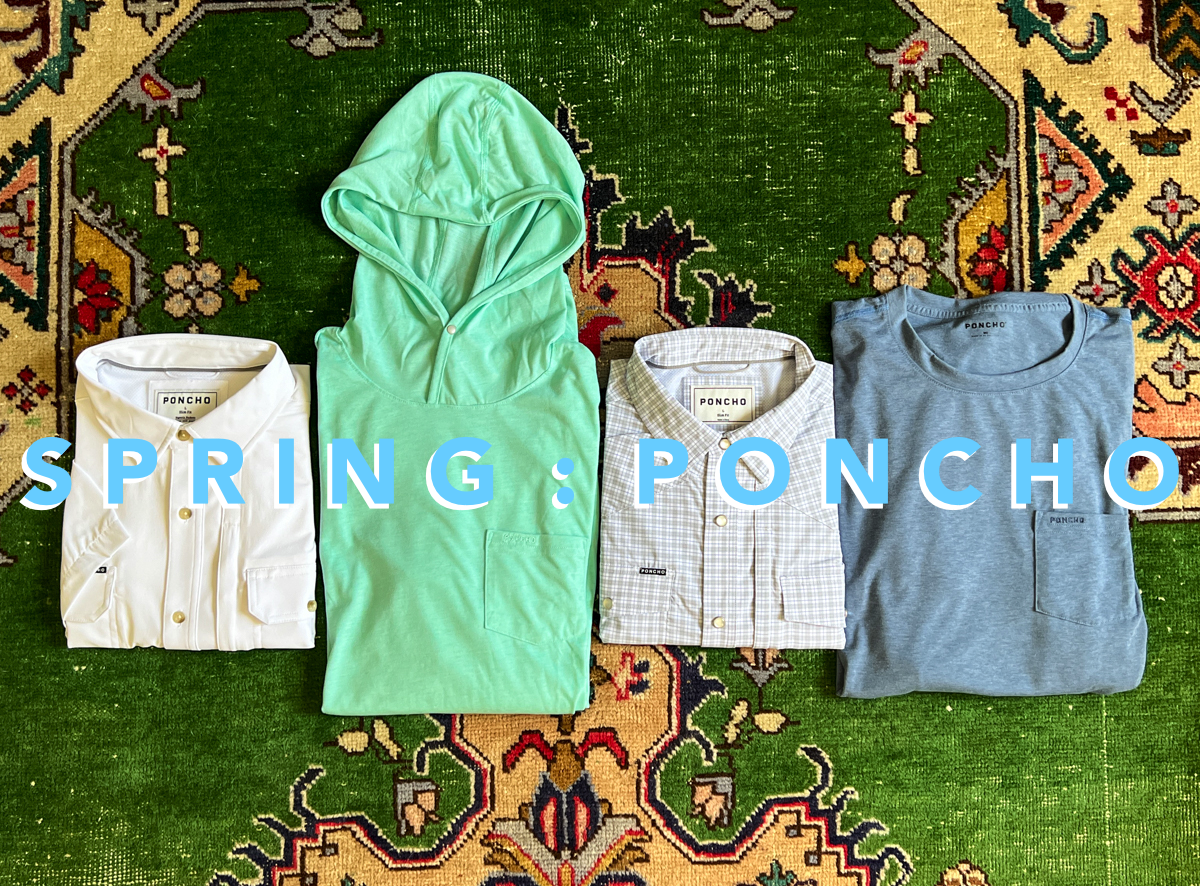 You all know that I've been on the Poncho train for quite some time.  They make arguably the best fishing shirts out there – for those of us that prefer our fishing shirts have a more traditional look (read: NOT look like a fishing shirt).  Their flannels have become a mainstay in my hunting and winter fly fishing rotation.  They are fantastic.
This year, Poncho has introduced a line of performance shirts that are absolutely outstanding.  They've been working to perfect the fabric for quite some time and nailed it.  They sent me a few to review, along with some key short-sleeve additions.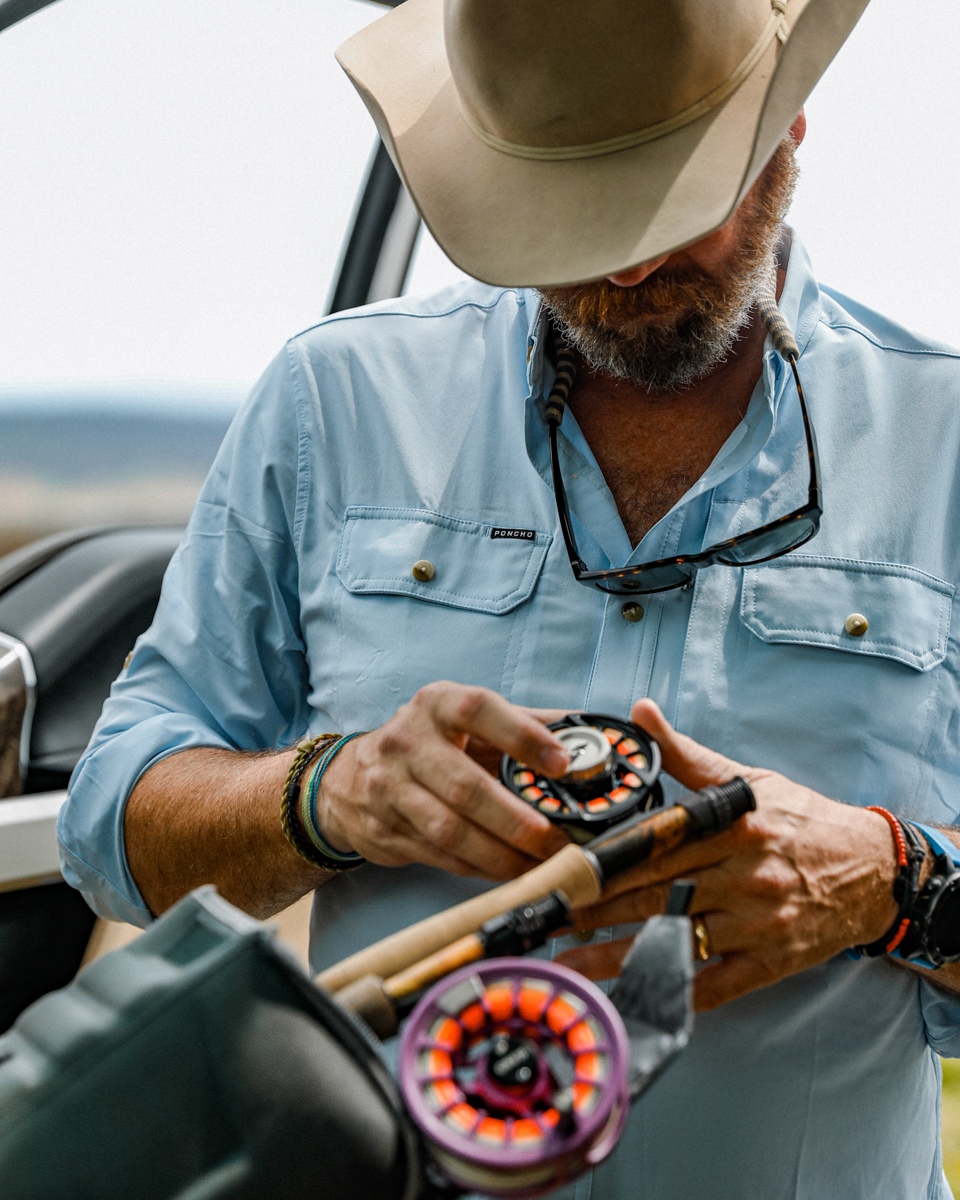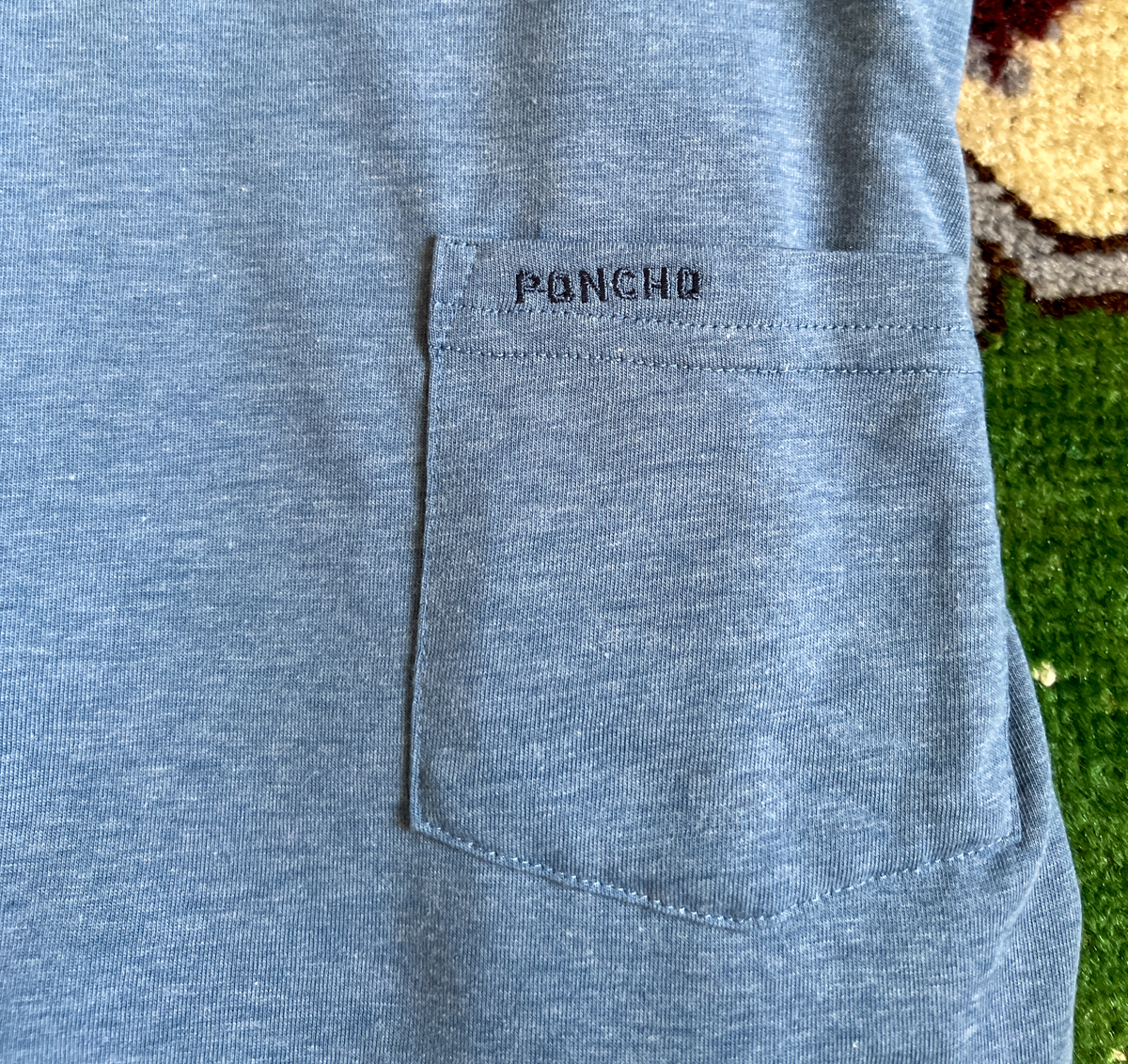 Let's start with the new line of Performance Shirts.  With my skin issues, I am 'sun shirt guy' at the pool/beach/lake.  Therefore, I'm extremely picky when it comes to these shirts.  Poncho has outdone themselves with these.  They are extremely soft like bamboo but actually dry like a true technical shirt.  They feature UV protection and odor-resistant fabric.  The fit is GREAT.  They run a little big, so if you are between sizes, go down.  Not to worry – the sleeves are a tad longer than what you'd expect, so the fit will be flattering.  I just spent a week at the beach with these, and don't see myself going back.  I want them all – both hooded and crew.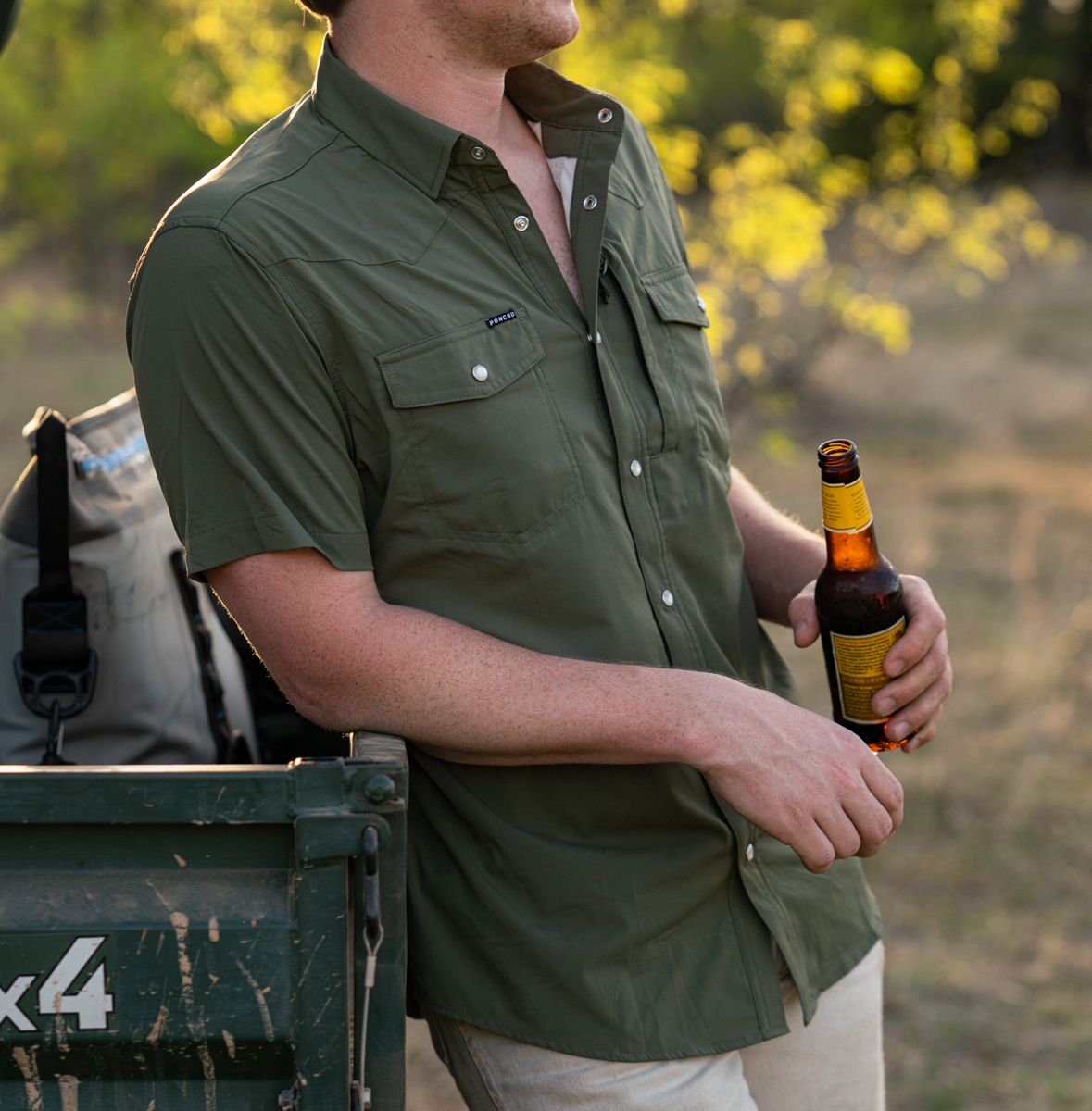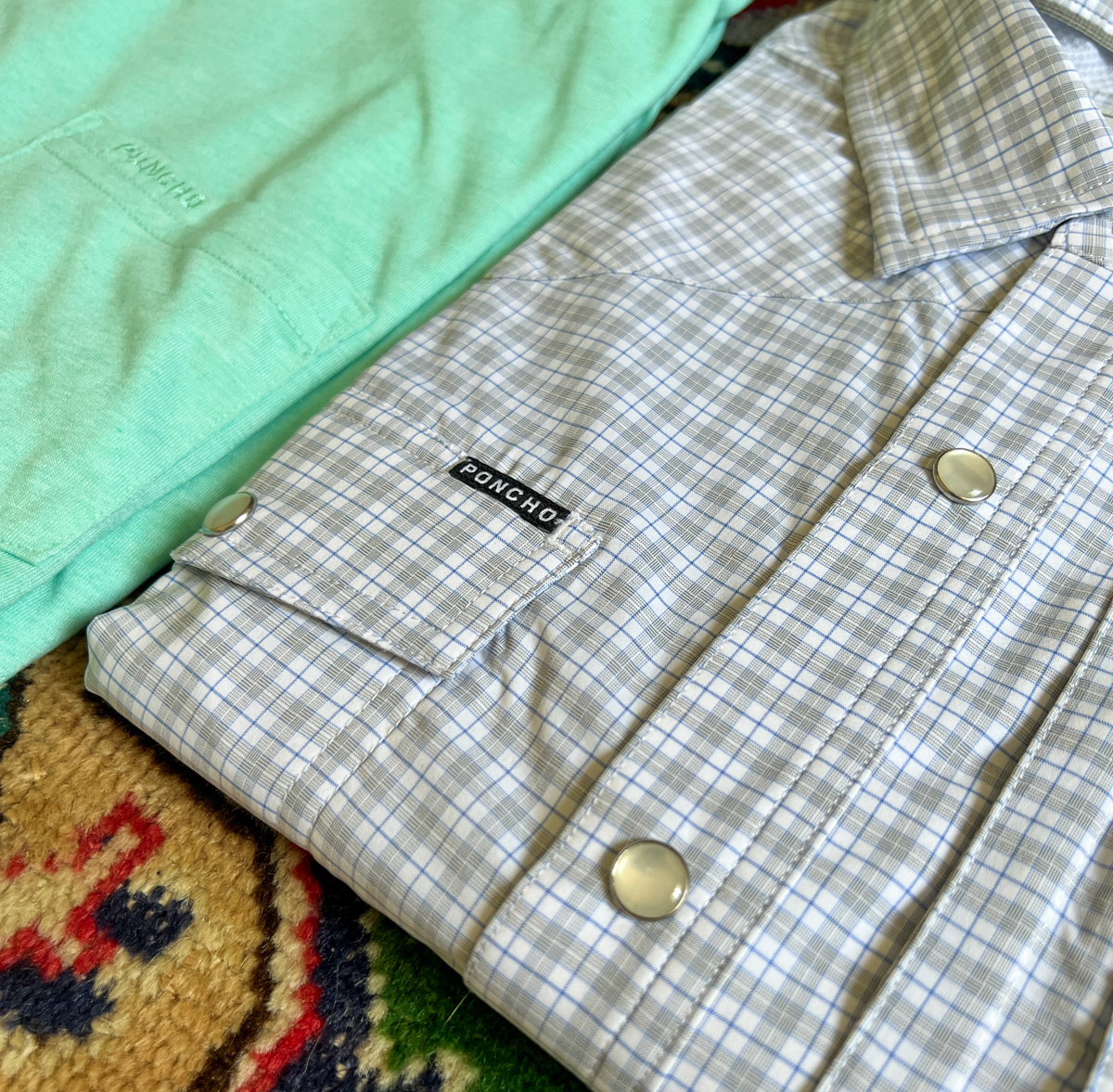 In keeping with Poncho's roots, their traditional fishing shirts saw some additions this year with short sleeve pearl snaps and more solid short-sleeve options for the warmer months.  They are exactly what you've come to expect from Poncho – all the features of a fishing shirt, but they are all hidden, so they look like an everyday garment.  It makes it a lot easier to wear these to a concert, a date night, or bumming around on the back porch firing up some Kingsford.  It's hard to own too many of these…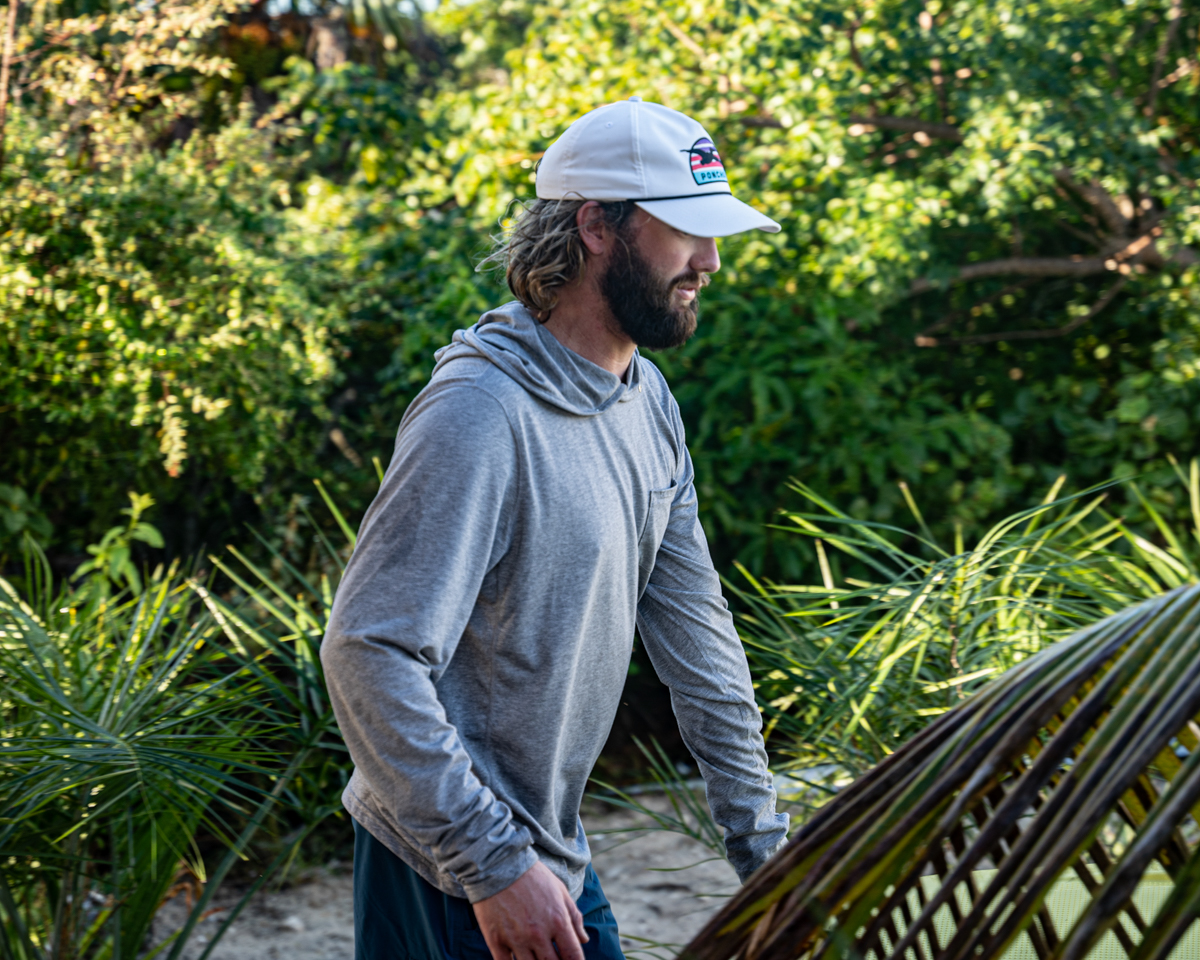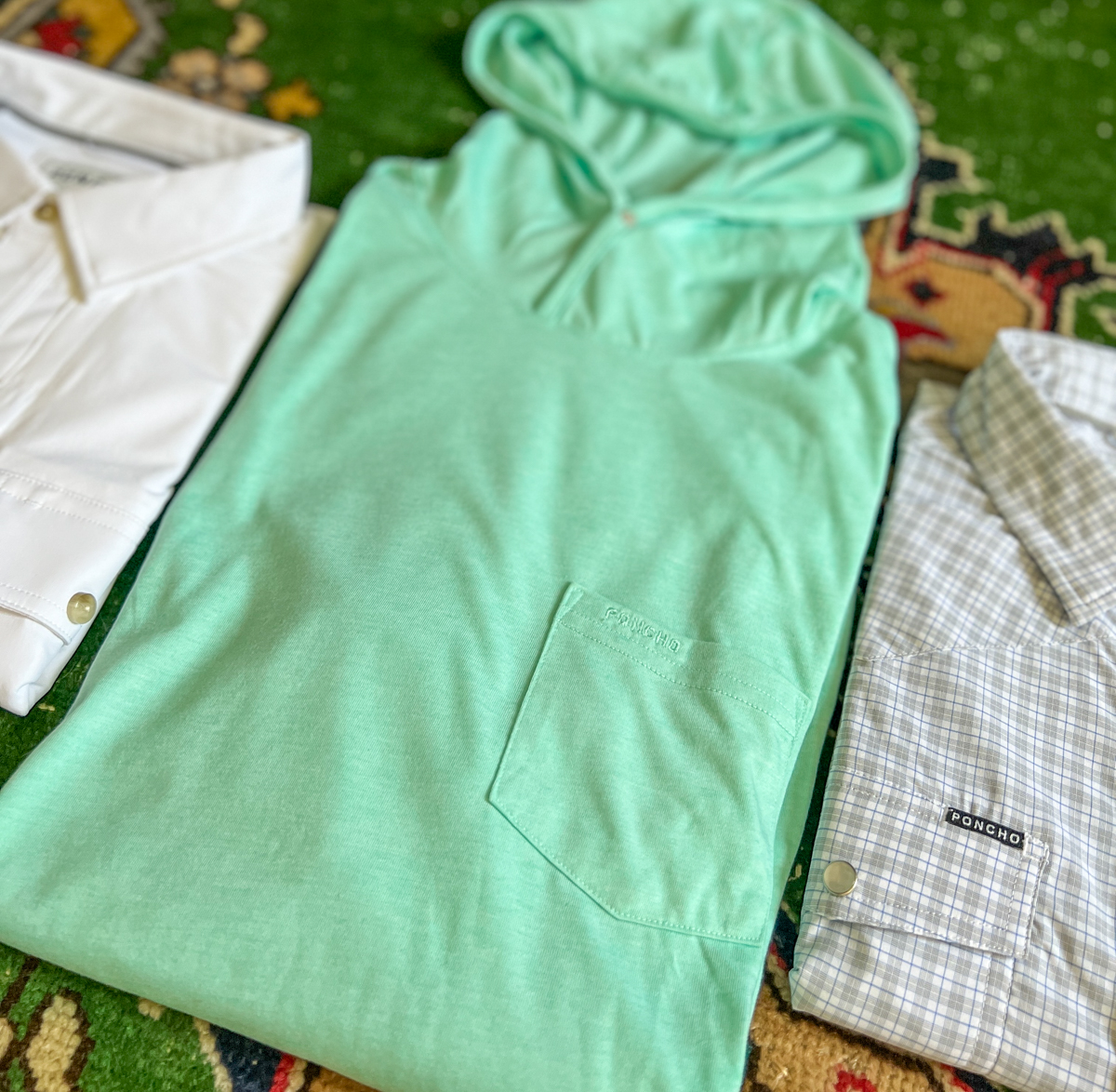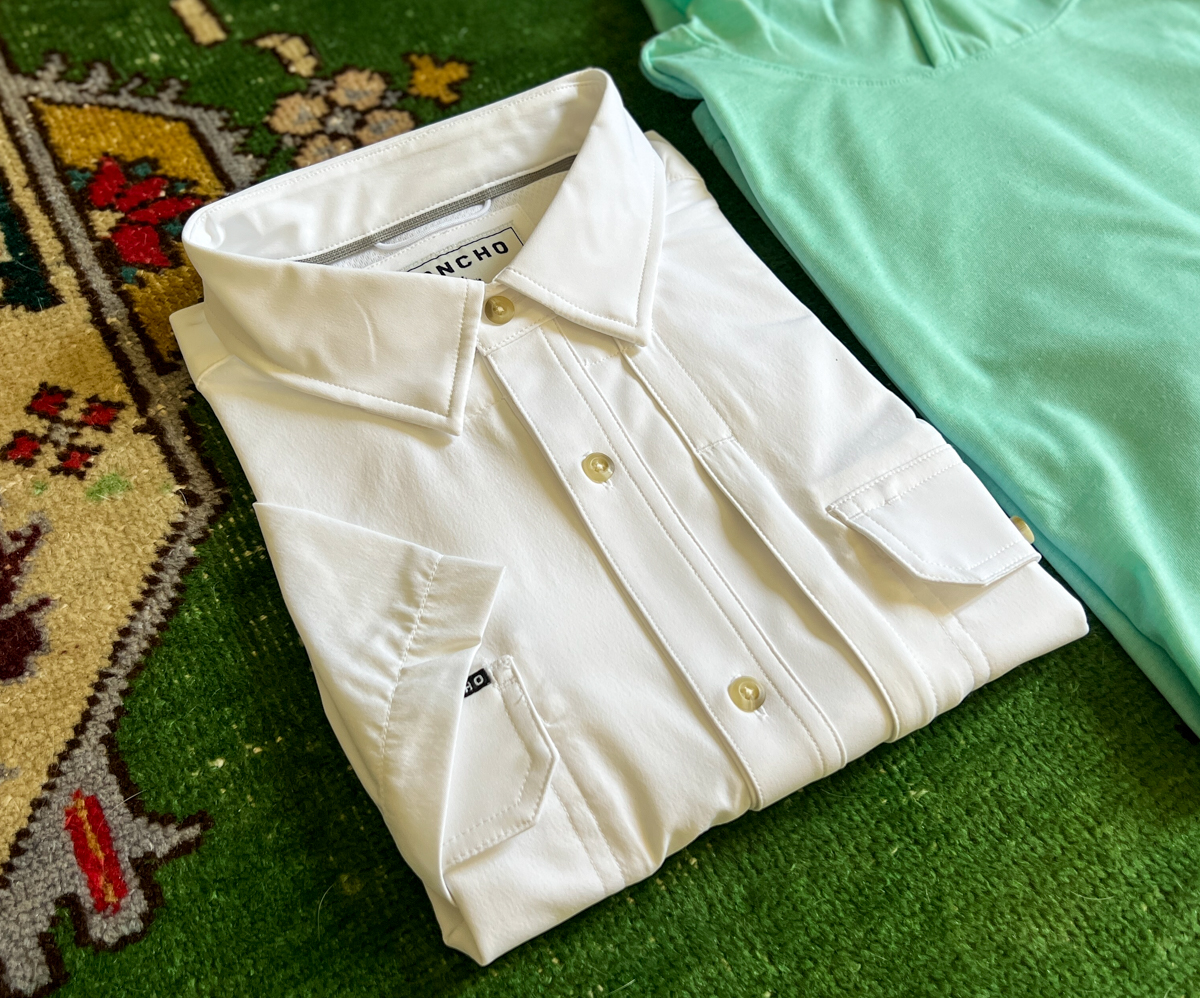 Poncho has it figured out, folks.  The shirts are comfortable, they look good, and the price point is right where you need it to be.  Get a few in your rotation this Spring and you won't look back.
You can see the whole Poncho collection here.