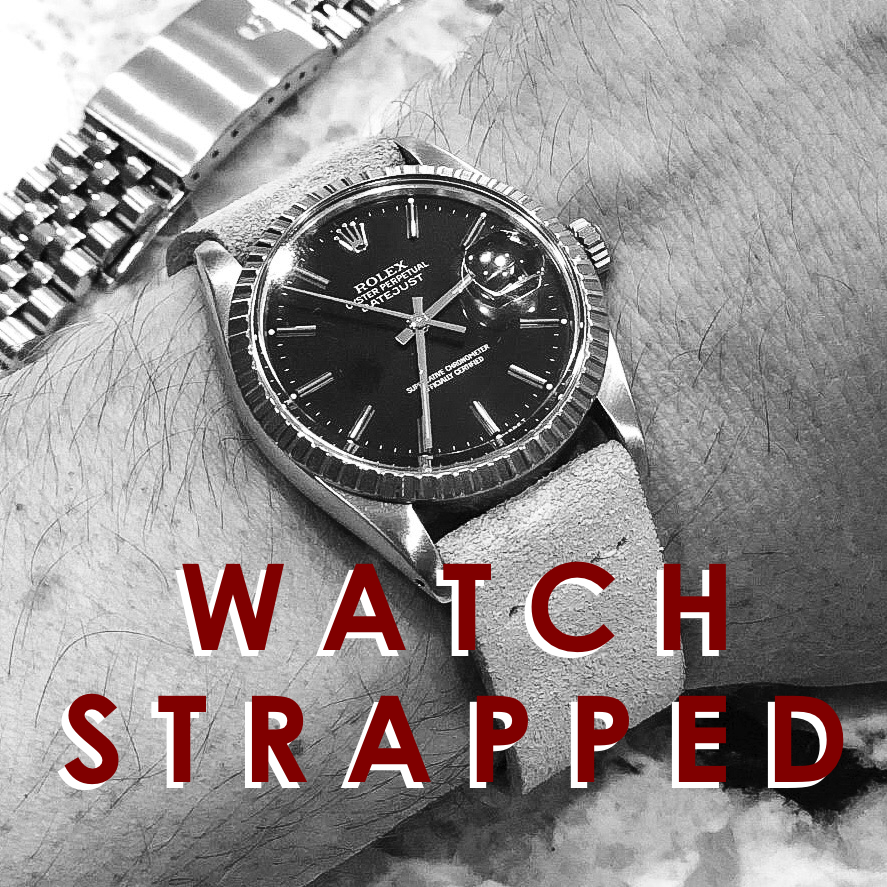 I had been messing around with the idea of changing things up a bit on some of my watches.  I've had my Panerai PAM112 for almost six years, and have changed the leather strap often.  Well, I've left the alligator strap on for the past couple of years, but I have a few other options should I feel the need.  As it is now, I like the dressier look on my Panerai.
I wanted to add a rubber strap to my Tudor Black Bay Heritage for a while, and finally pulled the trigger.  I ordered the appropriate strap from Everest Bands, and was really impressed with the strap.  It's almost more of a silicone fell vs. rubber.  The changing process on the Tudor was somewhat difficult, but I got the metal bracelet off, and the Everest strap installed: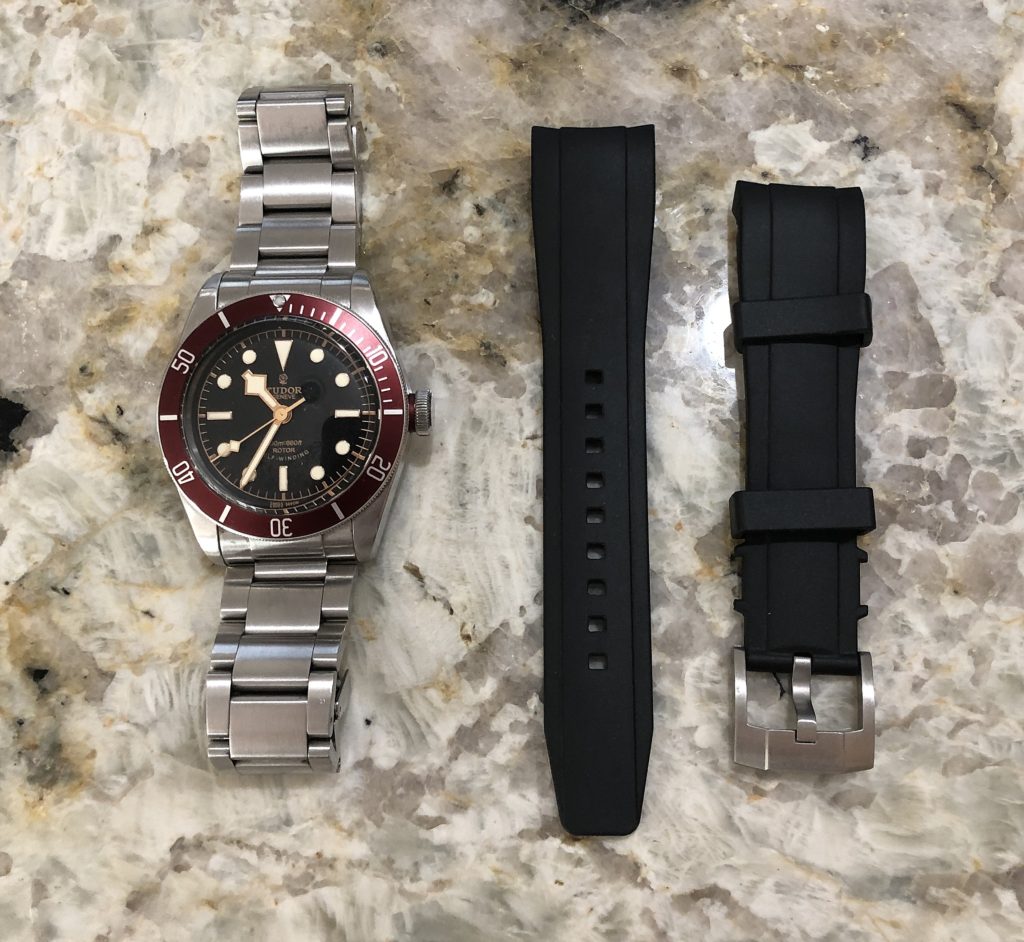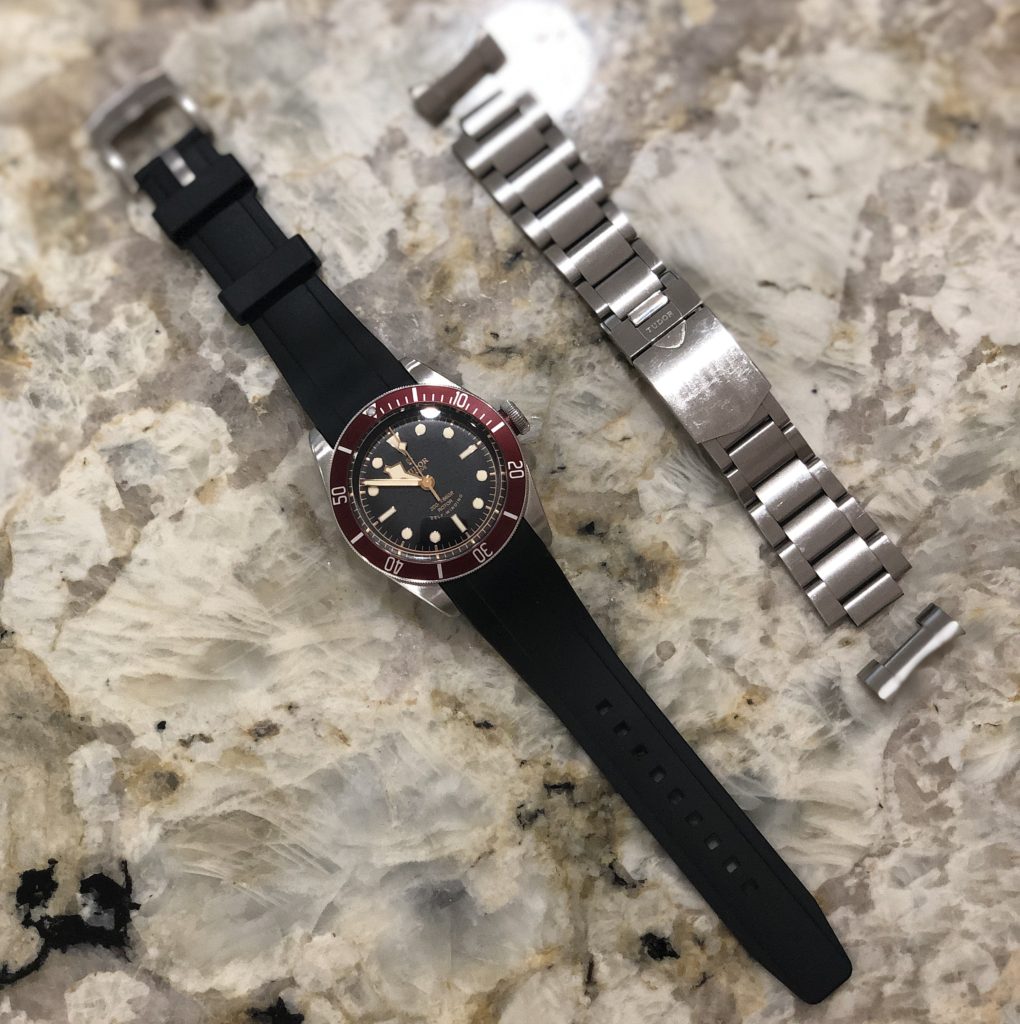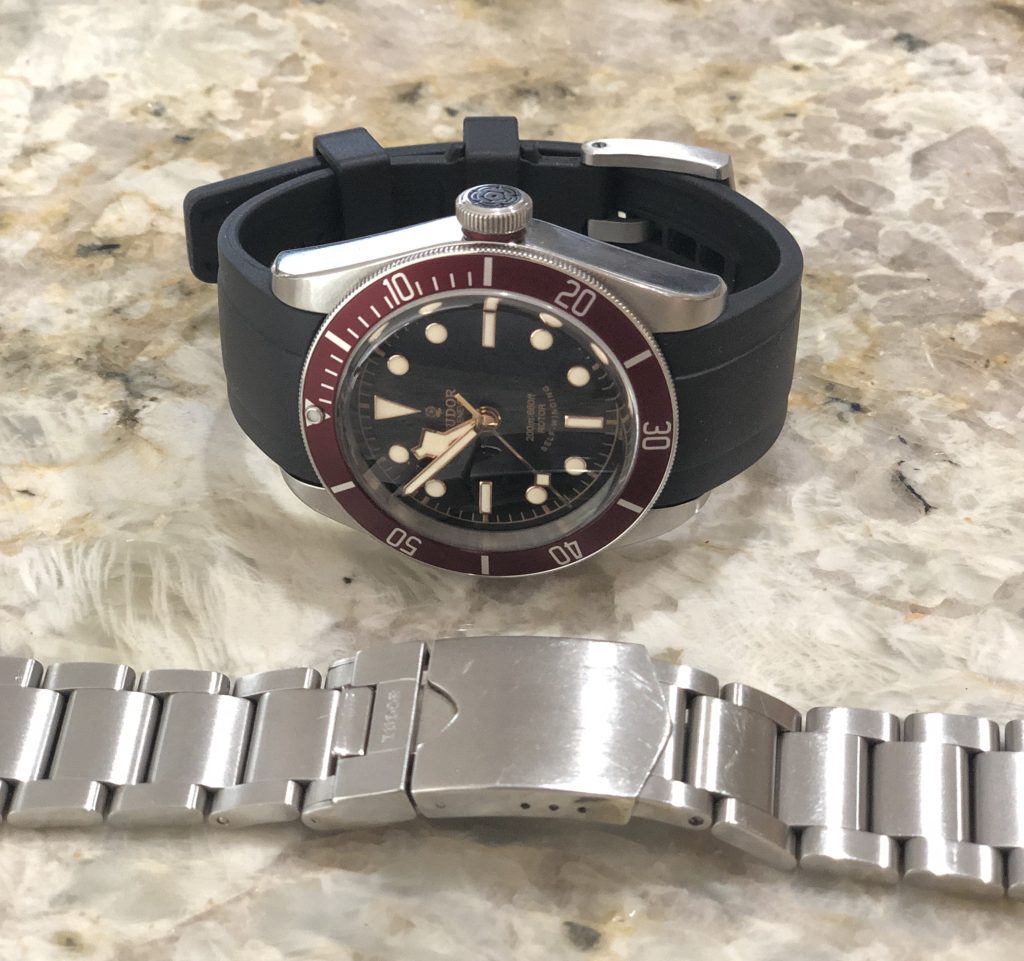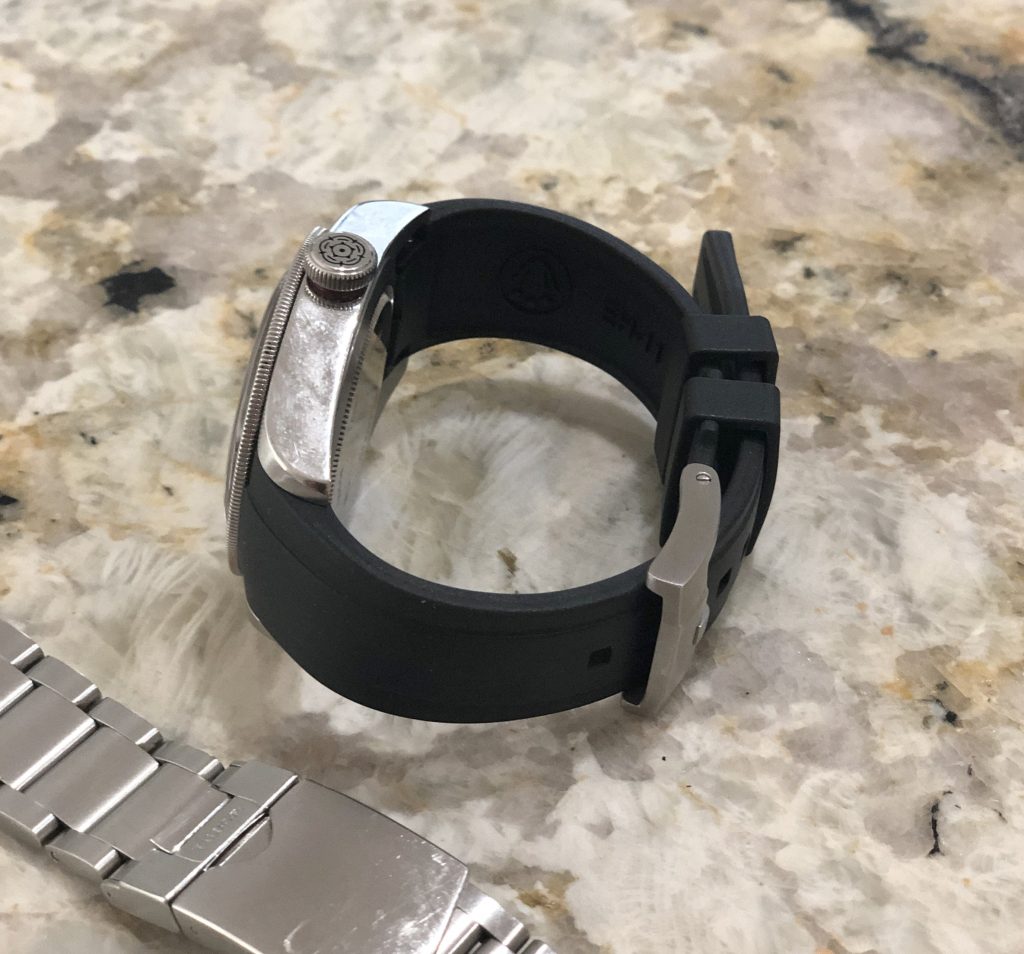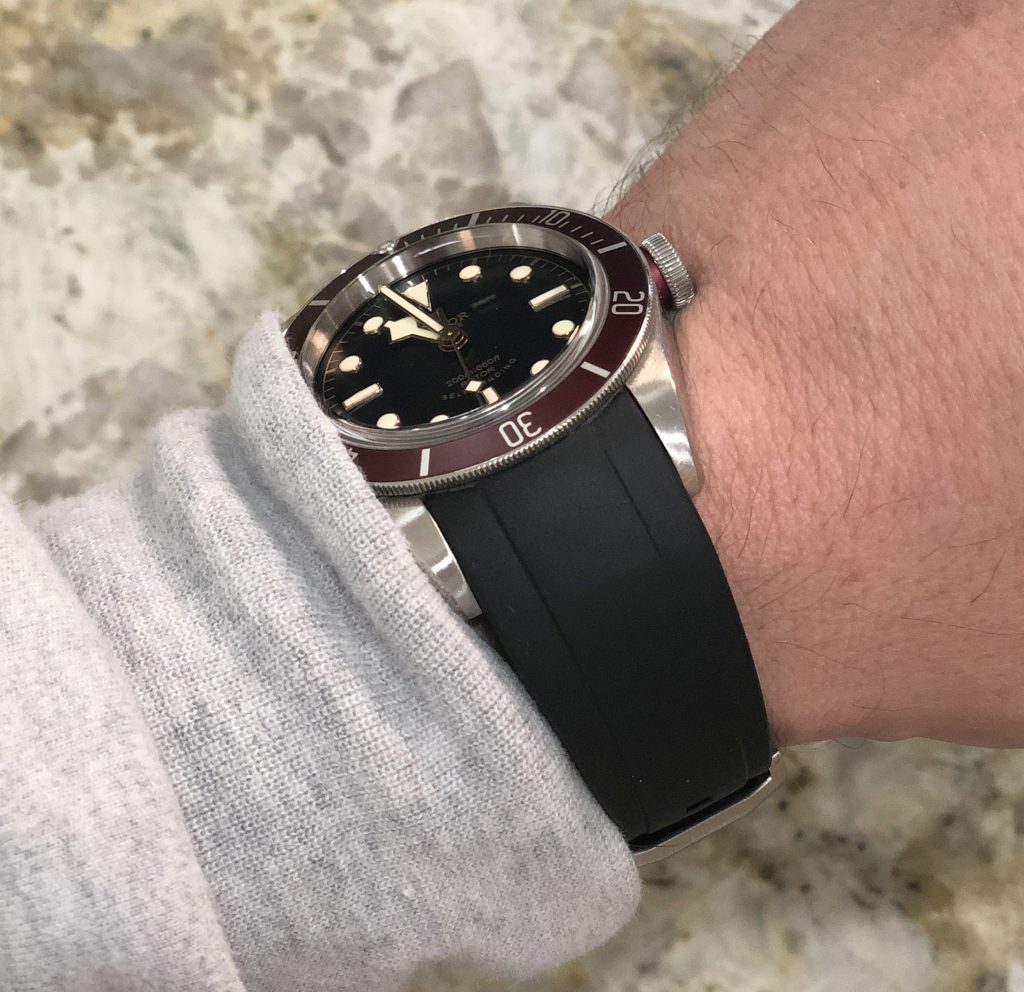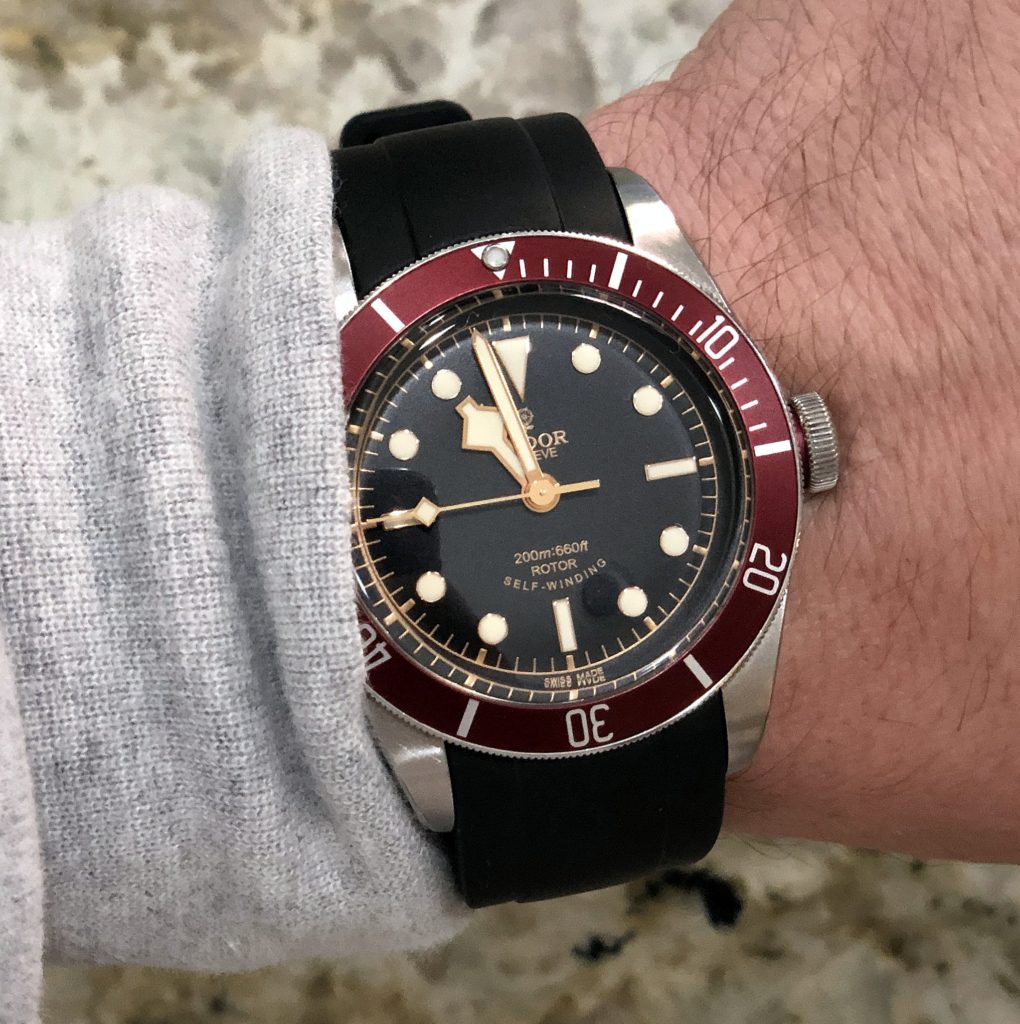 I did this about a month ago before we went to the beach.  I wanted something that would lighten the watch up, and something I could wear in the water and not worry about it.  I was willing to accept the more causal look that the rubber strap adds, especially for the Summer.  I'm sure I'll put the metal bracelet back, but I'm enjoying the rubber strap for now.
Next, I got this Rolex Datejust to commemorate the upcoming birth of boy #2.  I had been looking for one with a black face for quite some time – inspired by this picture – and the fine folks at Crown & Caliber helped me out.  I absolutely love this watch.
I really like the Jubilee bracelet, but I wanted to see what it was like with a leather strap.  A couple buddies that have Datejusts wear them on leather, and I like the look.  I ordered a sand suede strap from Etsy, and decided to give it a go: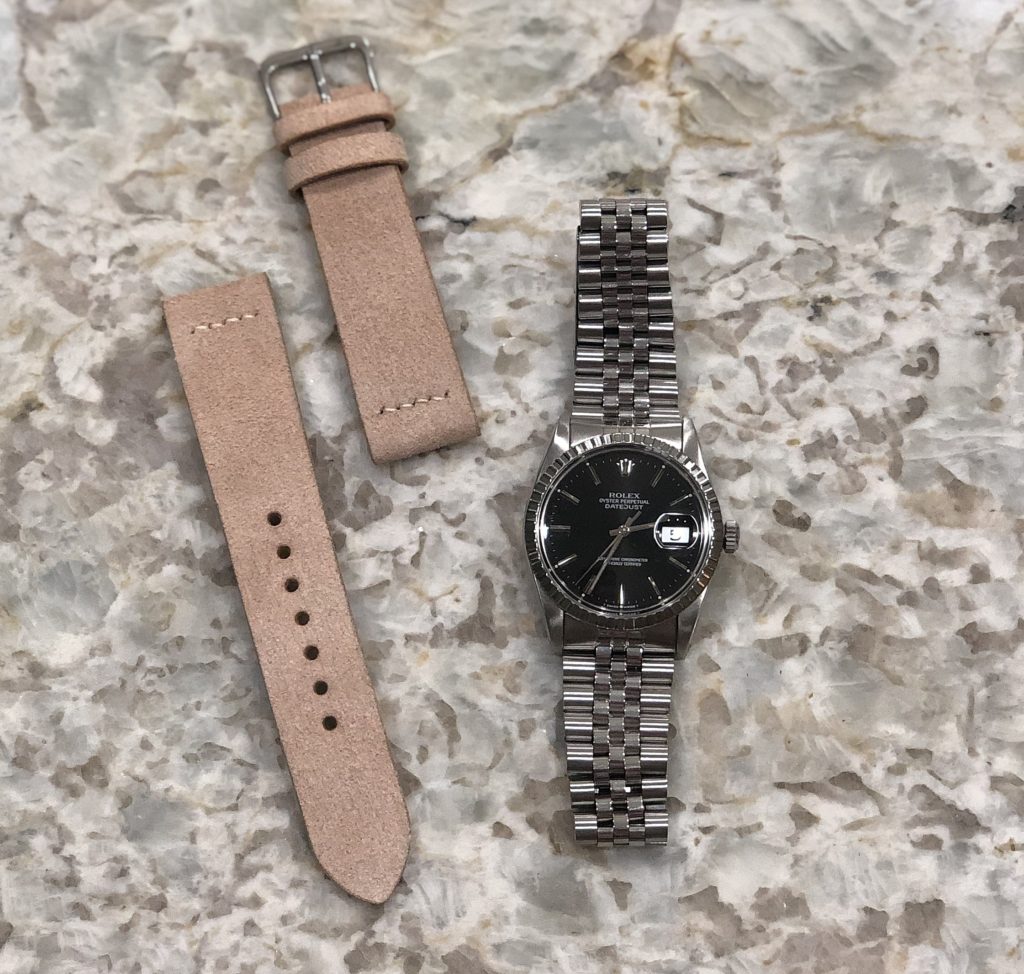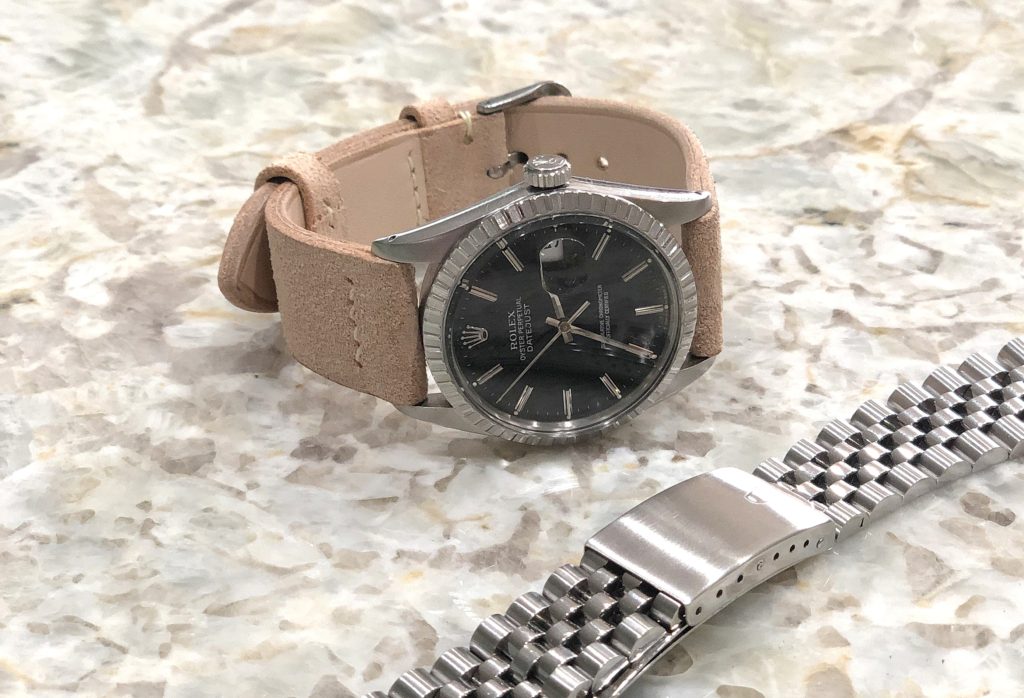 Again, the changing process wasn't a piece of cake, but I got it done.  My first reaction was that the strap provided quite a bit of contrast vs. the face of the watch, which is something I thought I could get over.  I showed it to Mrs. RCS, who didn't like it either.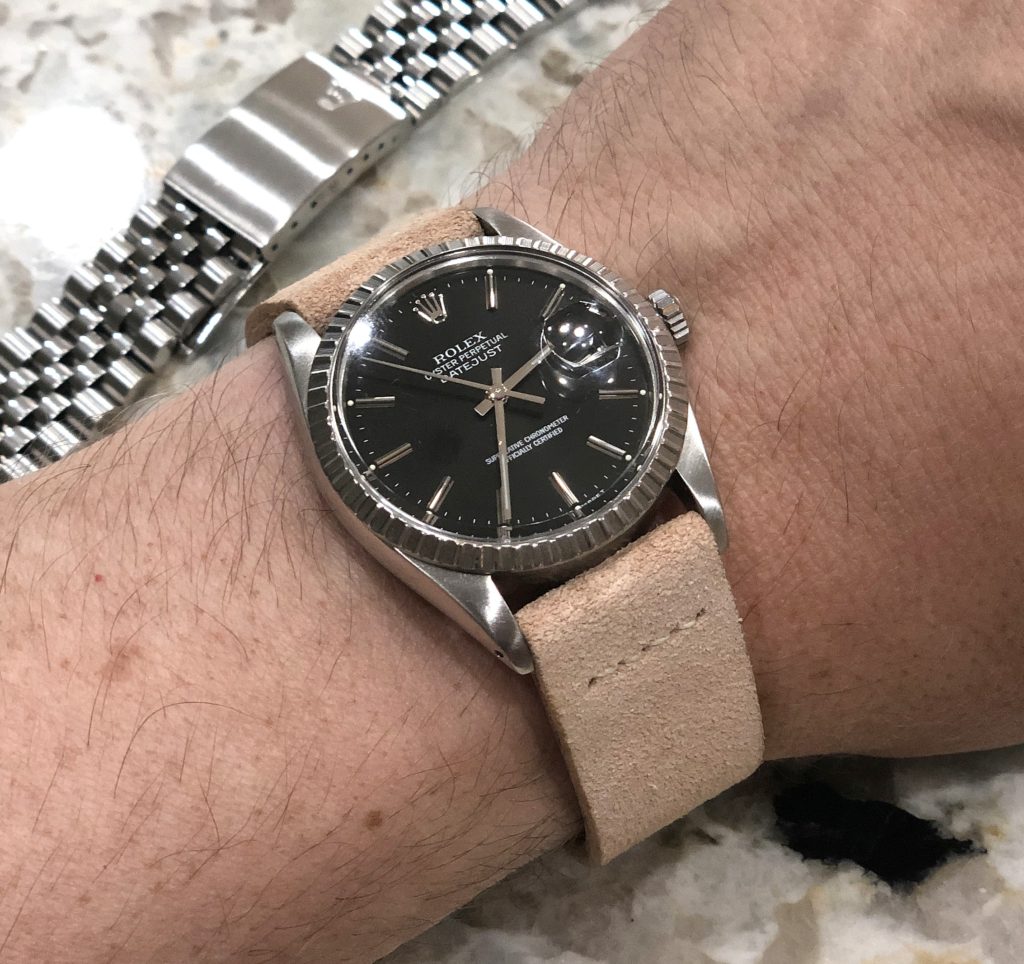 Ultimately I changed it back to the Jubilee.  I think a darker leather may work – maybe a snuff suede or a dark brown lizard.  For now, we're going back to metal.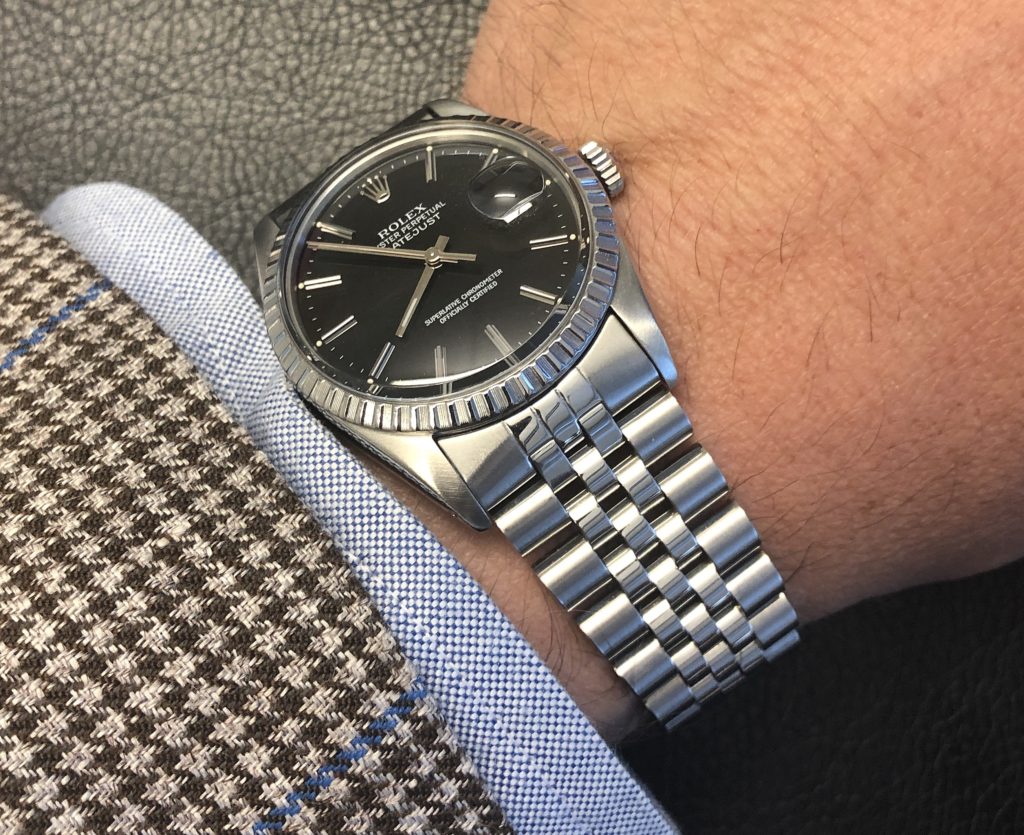 I'd love to hear your thoughts…do you mess around with watch straps?
P L E A S E    S U P P O R T    O U R    P A R T N E R S :