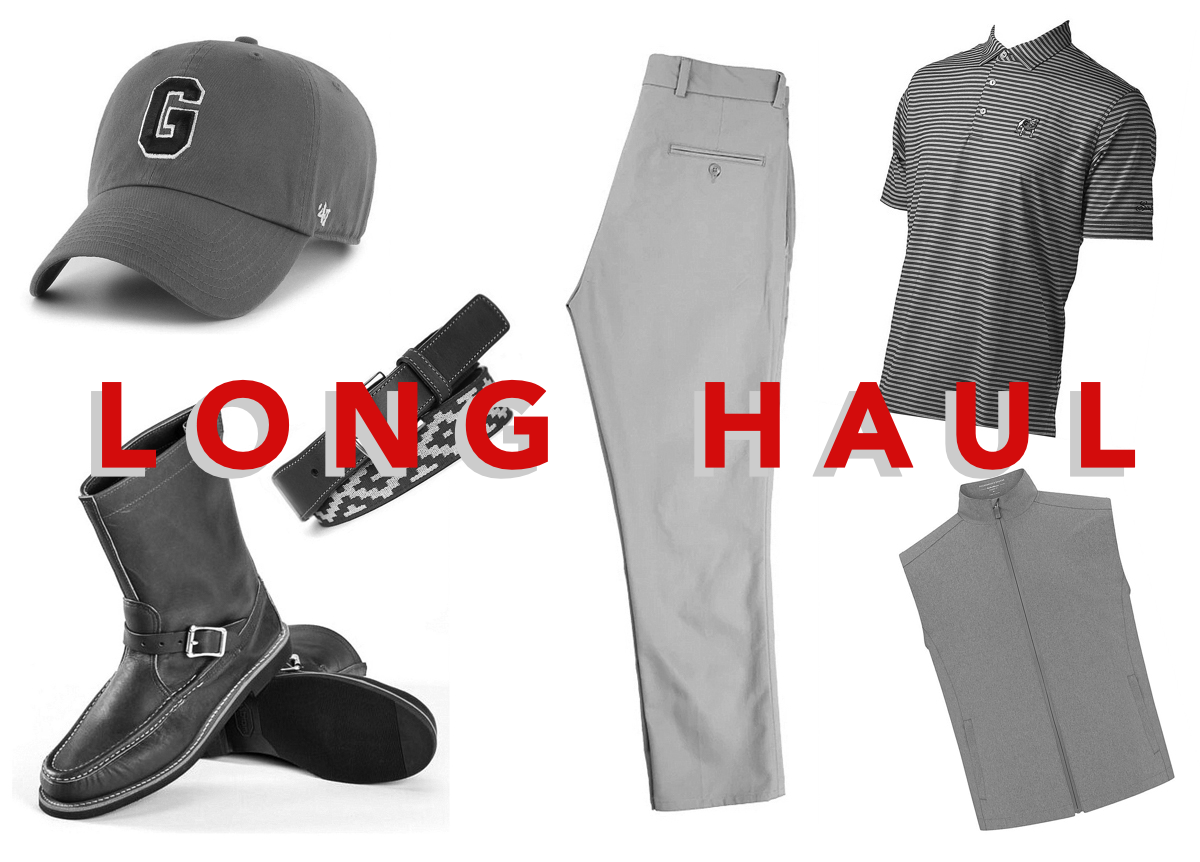 I love this UGA game vs. Arkansas.  The Hogs have been playing out of their gords, but they haven't seen a defense like what they are about to face in Athens on Saturday.  The Hogs get cooked, and I don't think it'll be close.  And with Gameday in town, it should be that much more motivation to justify the #1 ranking.
With that said, we've got a problem.  The kickoff is at noon, so by roughly 3:30, it'll be time to party.  Think about that.  By the time you leave the stadium and walk up the hill, it'll be 4-4:30.  That means you've got ten hours to survive downtown Athens until pouring yourself into your room at the Indigo.  What does this mean?  Don't dress for the game.  Dress like you are going to war.
I like the idea of a nice polo and vest to accommodate the fluctuating Fall temperatures throughout the day.  Cool in the morning, warm mid-day, and then chilled out at night.  Pants and boots that can handle the floors of the downtown bars at midnight. A hat that will inevitably get lost.
Man, it all sounds great.
Here's what I recommend: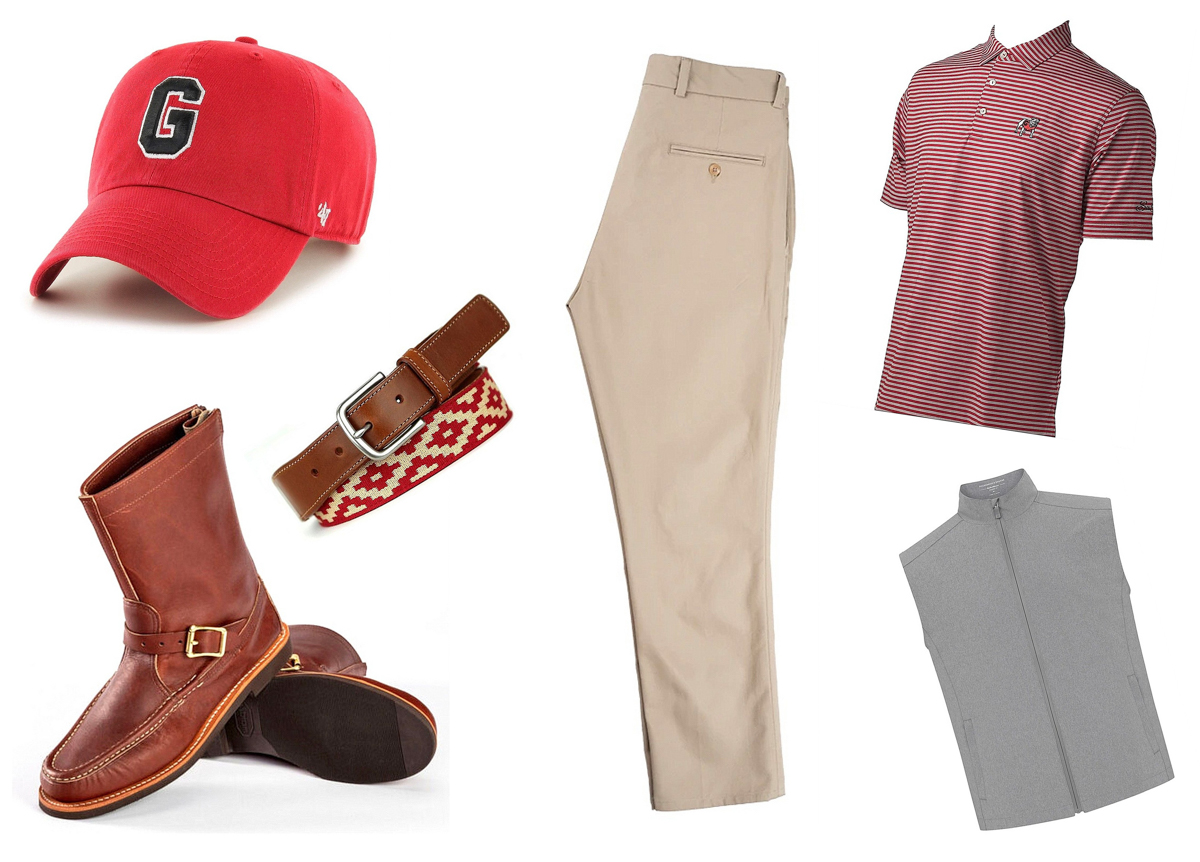 Classic UGA Hat: Honestly, you probably have three or four of these lying around the house.  Pick a red one and run with it.  This will inevitably be a casualty.
Golf Polo: A tech polo is a good play here: it'll get warm mid-day, and that long walk up the hill to downtown will bring the welcomed sweat.  Wear one that you don't mind absolutely destroying.
Vest: …and it'll get cold when the sun sets behind the Georgia Theater.
Cool Belt:  Nothing too fancy, but super cool.  Keep with the red theme.
Tough as Nails Chinos:  The tougher the better.  A 12-hour hammer fest is going to need some serious business.  They'll need to be cleaned with a pressure washer on Sunday afternoon.
Boots:  Remember those sh!tkickers we all wore in college?  Think along those lines, but a little elevated.
And for the most part, prepare to torch what can't be preserved on Sunday afternoon.