The Old Try is a Boston-based company that is run by a good Southern couple (by way of Alabama and North Carolina).  My friend Trip tipped me off to them, and I'm glad he did.  Taken directly from their website:
"We're here to make things that connect people to places. Right now those things are letterpress posters, printed on old machines with moveable type and wood blocks, just like what would have been used a hundred years ago. Later those things might be other things. Who knows where this will lead us?
Whatever the case, it's going to be Southern. Because we are. Even when we aren't."
Their work is outstanding.  The creativity and attention to detail are impeccable.  Each of their designs have a character that seems to be attached to each state.  While their current run is only a few states, they just added Virginia (see below), and have plans for South Carolina, Tennessee, and another general Southern one.  I can't wait.  Here is a small sample of their work:
Don't forget the shirt they just released – 'To Dixie With Love':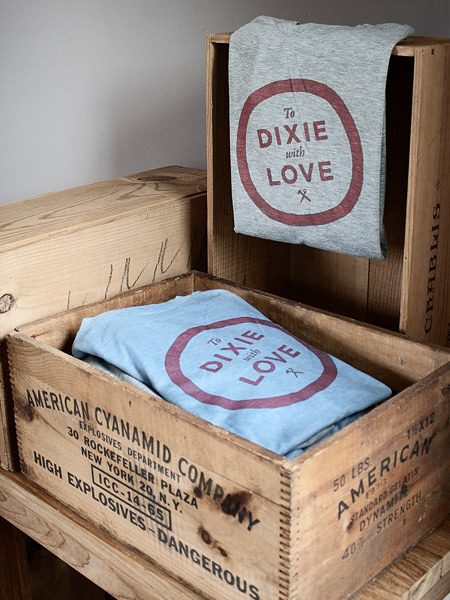 Get on board with these Good People, folks.