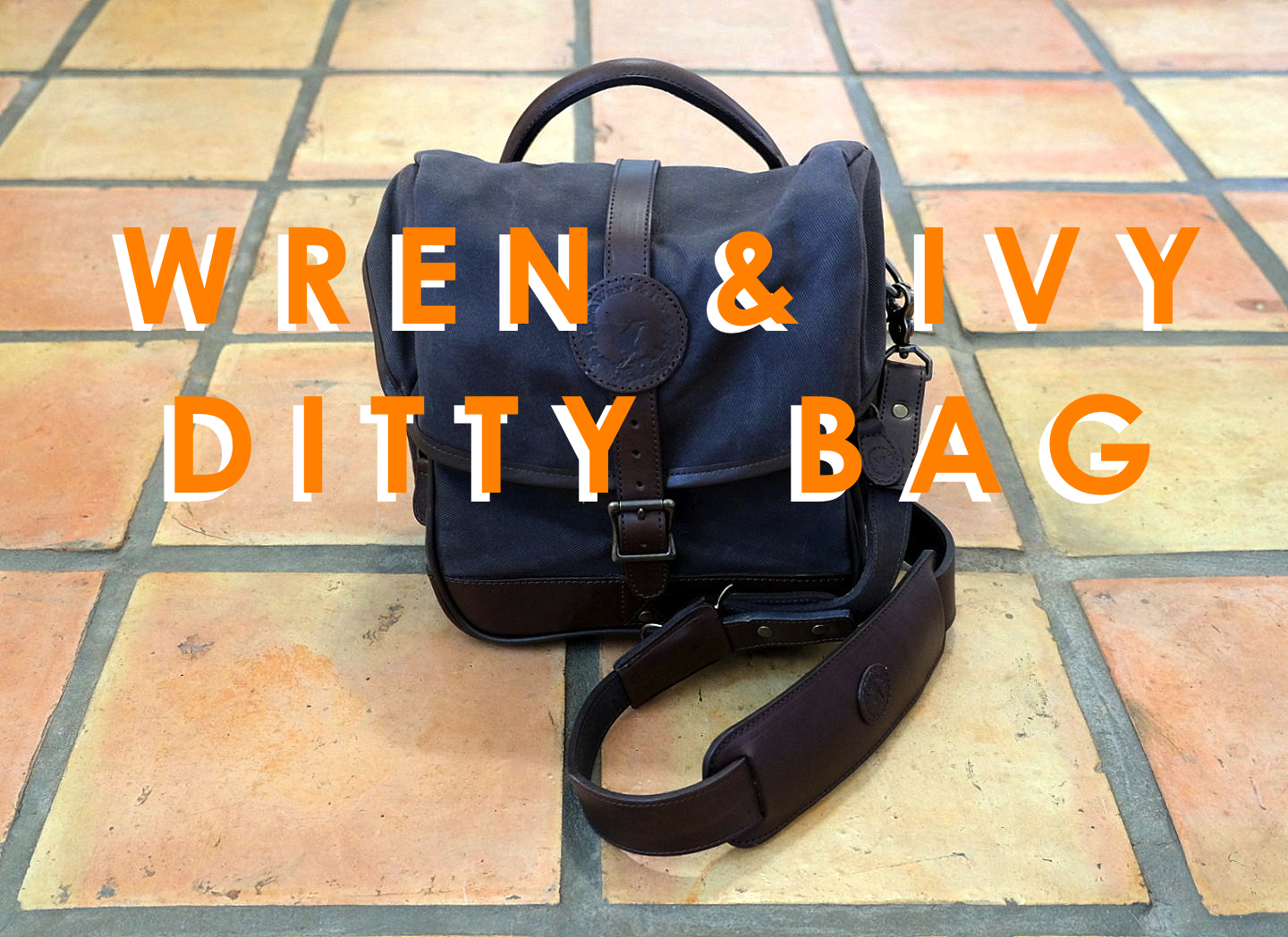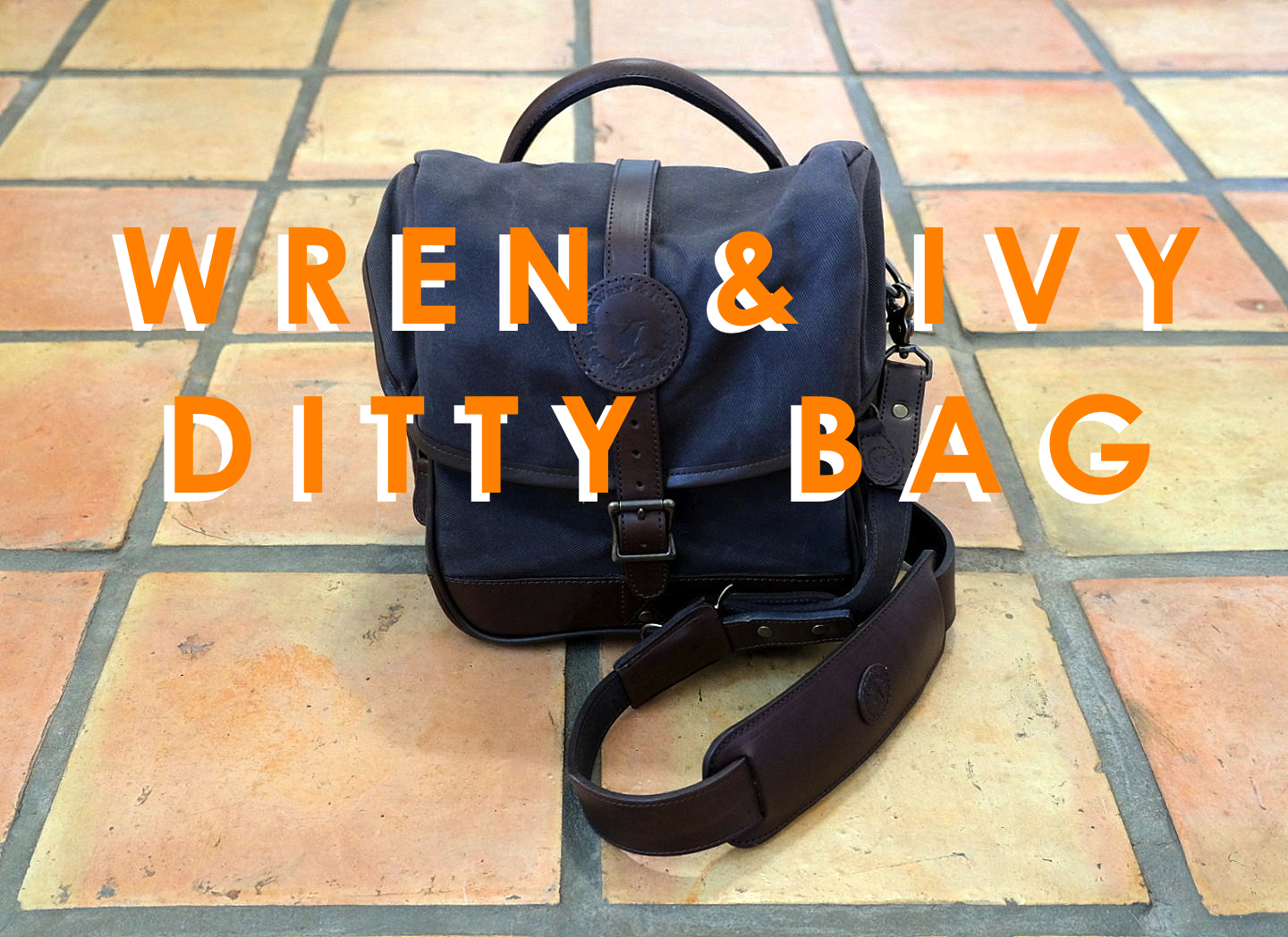 BC is a good friend.  We've been waiting on hunting season to arrive for some time, and now that it's finally here, we're looking forward to burning some gunpowder this year.  We're all crossing our fingers that the ducks make it down this way, but that's another story for another post.
Wren & Ivy are an extremely detail-oriented company when it comes to their bags and gear.  I got my hands on one of their Wellington Lodge Duffle, and have used it quite a bit.  It harkens back to the old hidden compartment bags that are all discontinued.  Using the Wellington makes you scratch your head as to why.
I was really excited to add a second Wren & Ivy bag to my collection: the Heirloom Ditty Bag: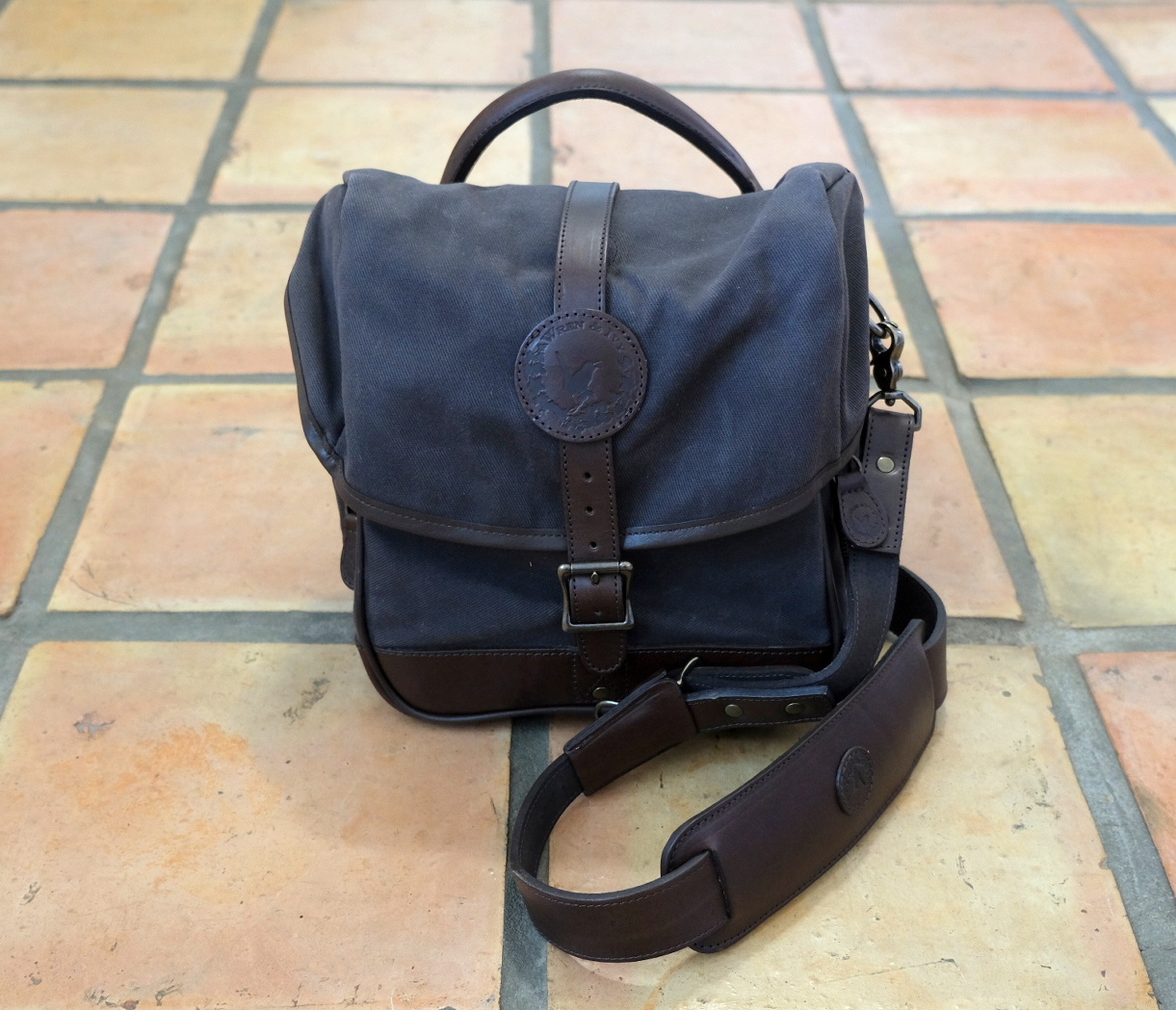 It looks pretty cool, right?  Well, this was developed by BC and his team after years and years in duck blinds and in flooded timber.  The size is such that you won't have to lug a big bag deep into the woods, but still have enough room for your gear.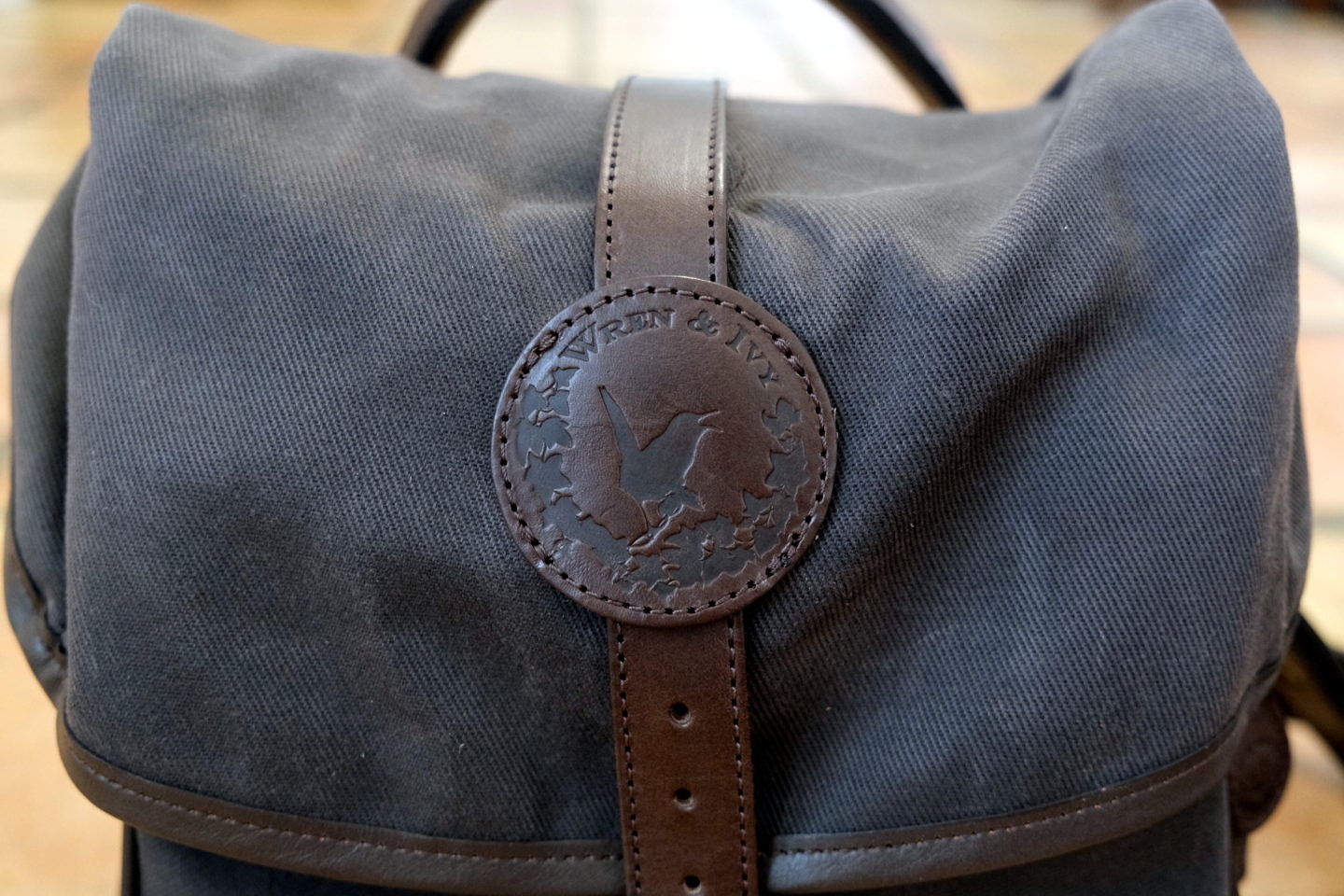 The "Speed Bag" is constructed of brindle leather and waxed canvas.  It will keep the contents dry.  There are so many features to this bag…let's get started.  First off, the buckle strap is adjustable so that you can strap down some goods throughout the hunt.  This is a great spot for gloves, a layer of clothes, or hook a carabiner and hang your hat: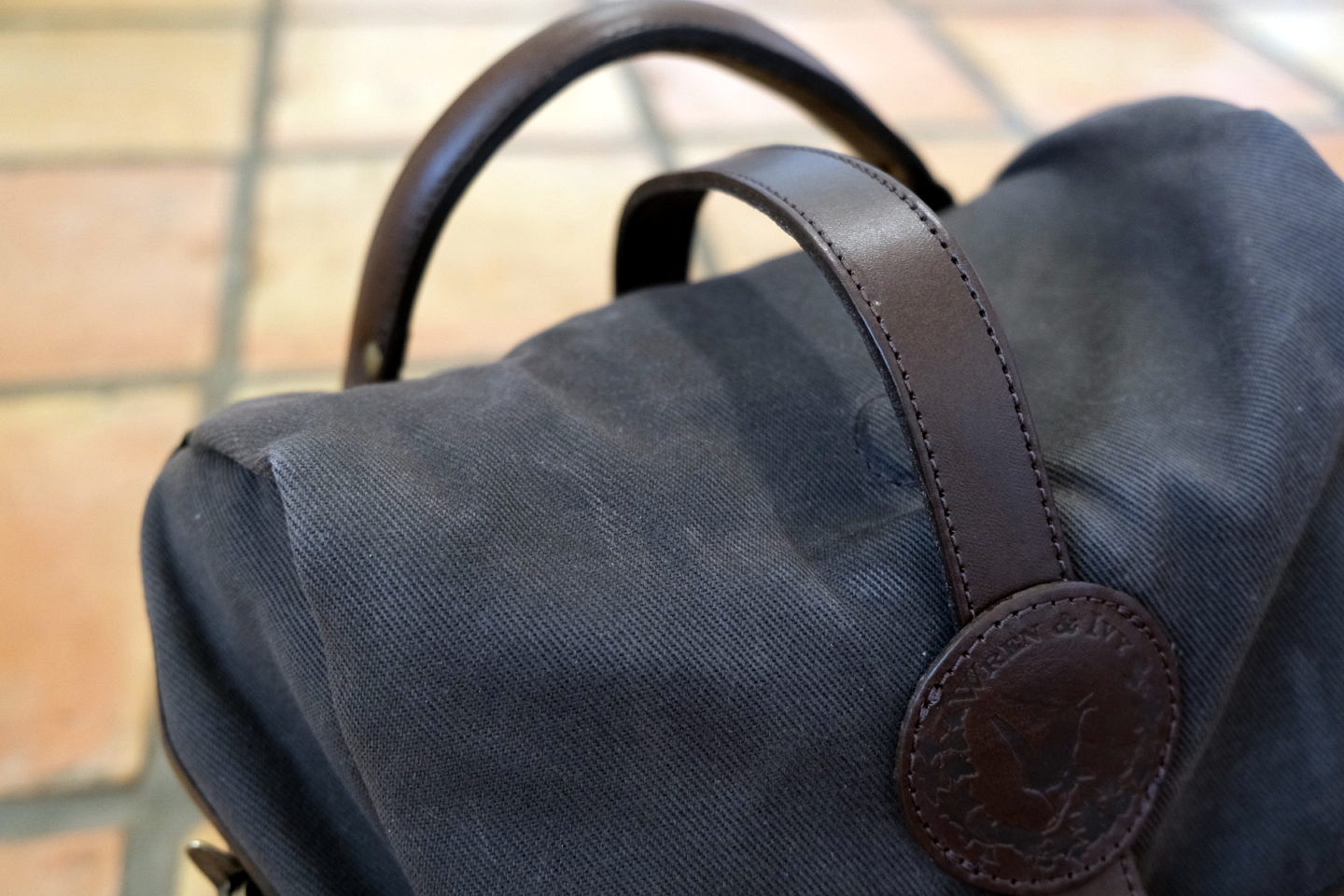 The bag features two side zip pockets that are good for bringing in smaller items, then act as cupholders once the bag is hanging or fixed in place.  No spills.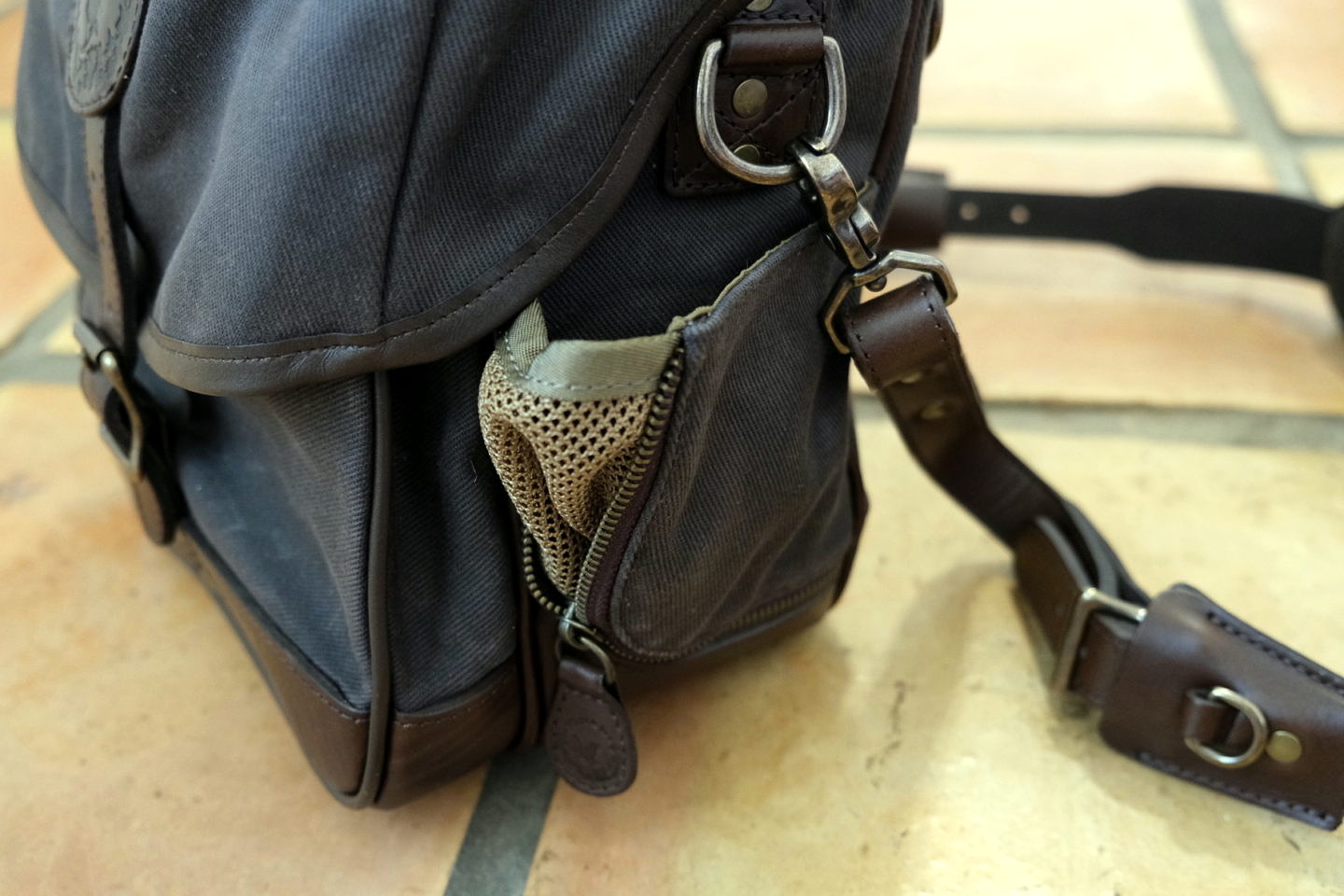 The leather strap has a D-ring that will fasten to your Game Stringer, making it a cinch to keep organized.  Just leave it fastened as you walk out…the brass d-ring can handle a ton of weight.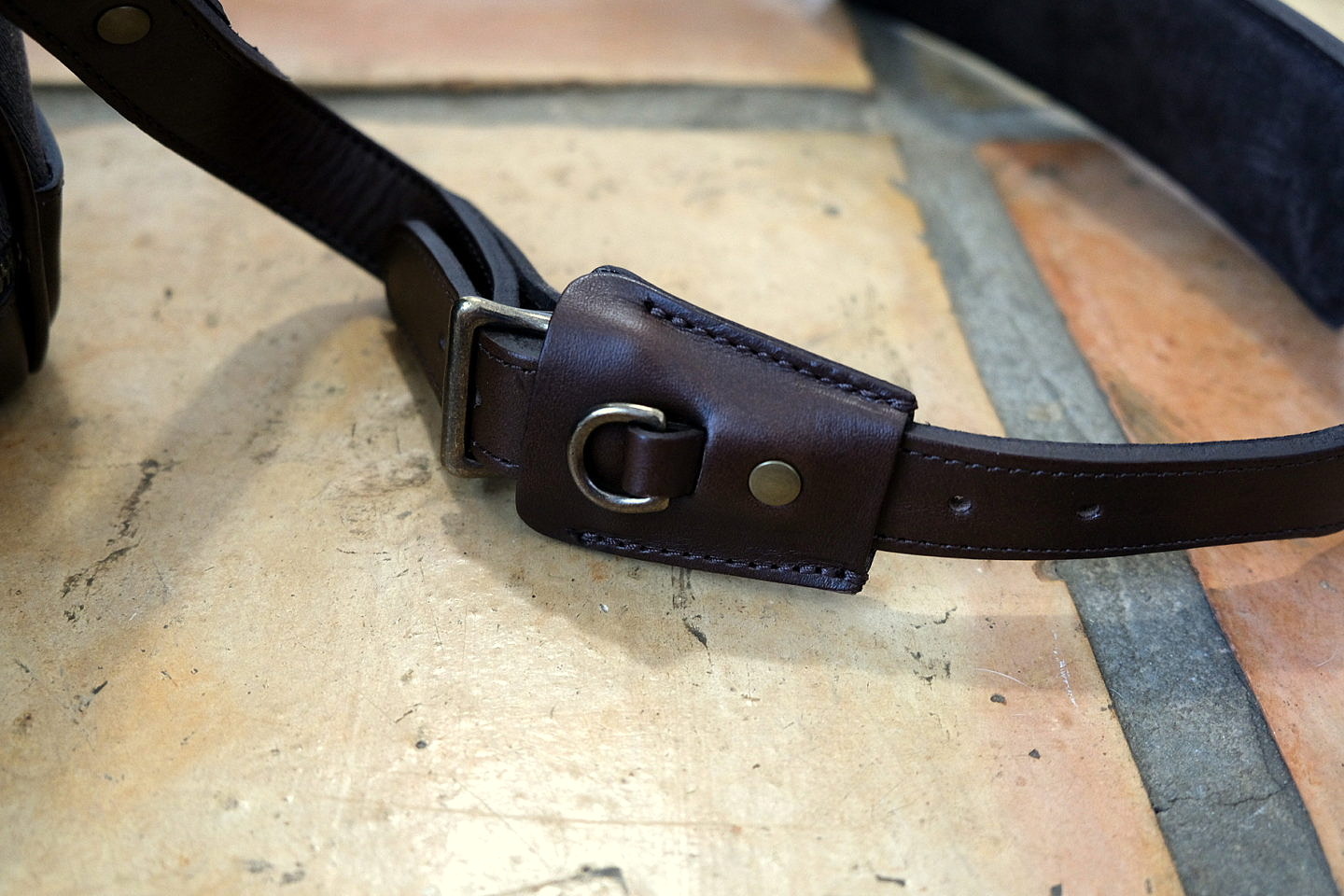 The top rain flap is lined so that the gear stays dry even in the event of a downpour.  We've all been there.  There's a license holder as well, just inside.  Easy access for visits from the DNR.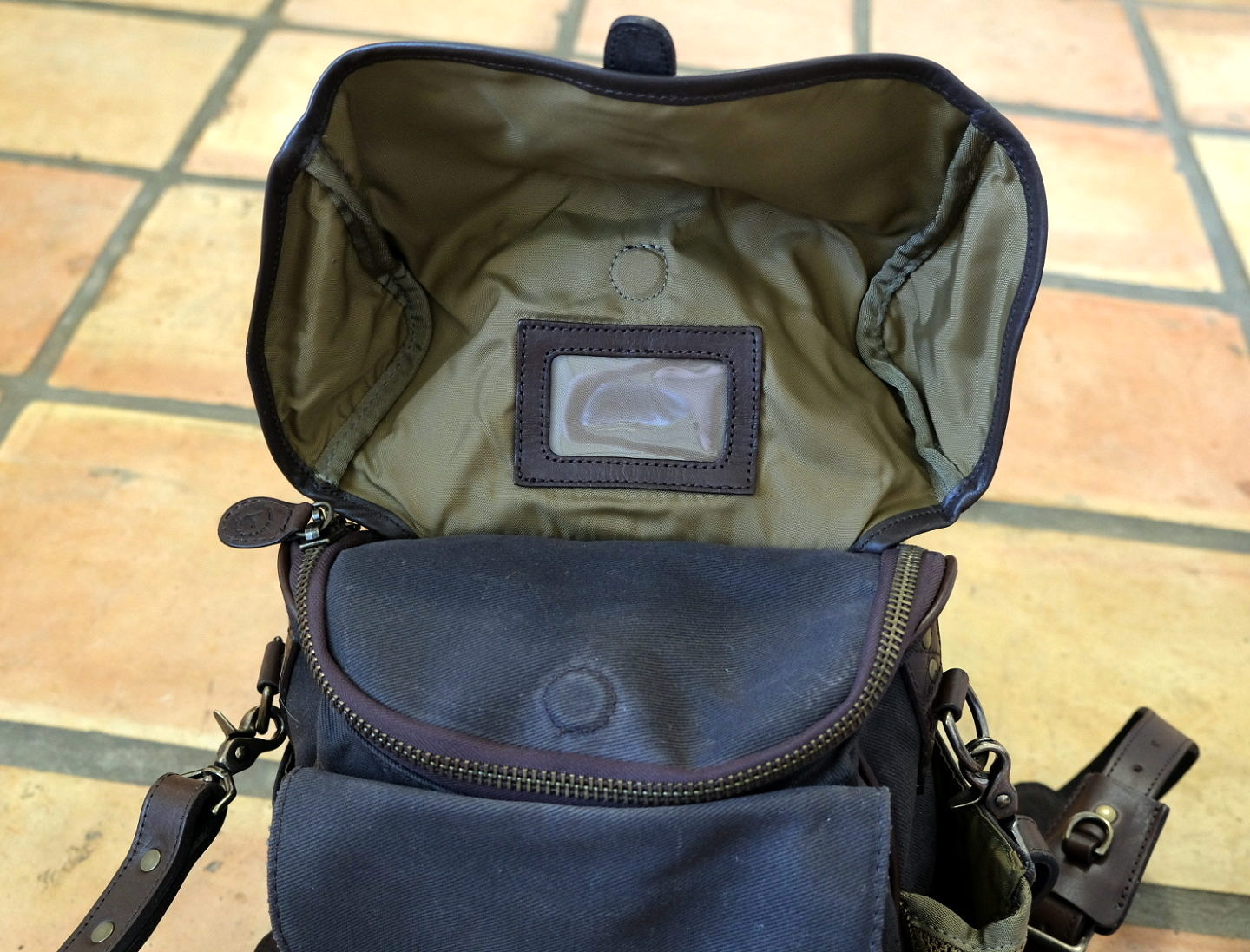 The front pocket is actually a really nice size.  This is where I like to keep all my non-hunting stuff.  Keys, wallet, a knife or two, extra ears, crackers…you get it.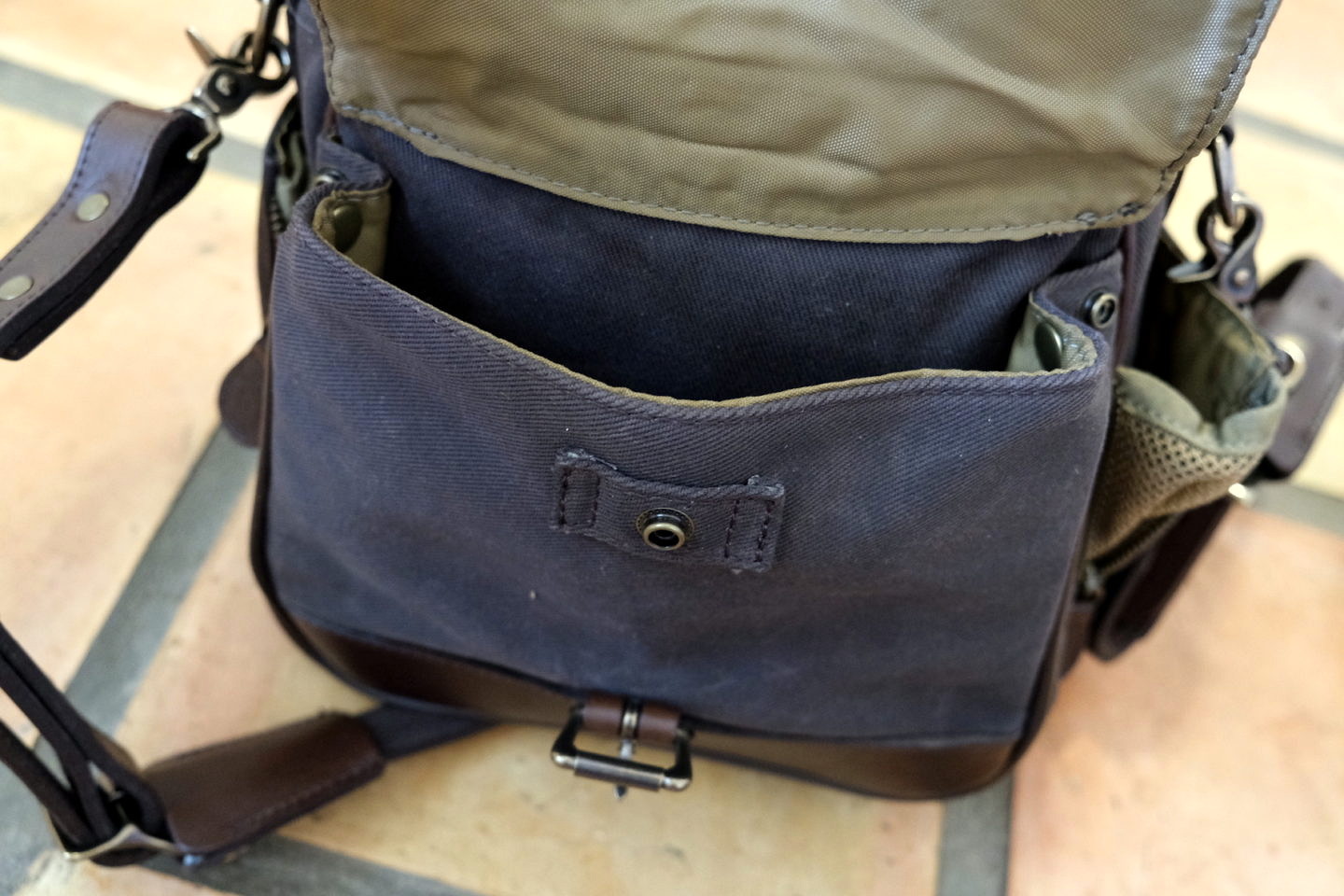 The lockable top flap opens to reveals a rather large main compartment.  For size reference, it'll hold four boxes of 12-ga shells with plenty of room to spare.  The back pocket spans the full length of the bag, and is a nice spot to store chokes and other gun-related tools.  The top flap has a clear compartment for your cell phone, where the clear plastic is design to allow typing without removing your phone.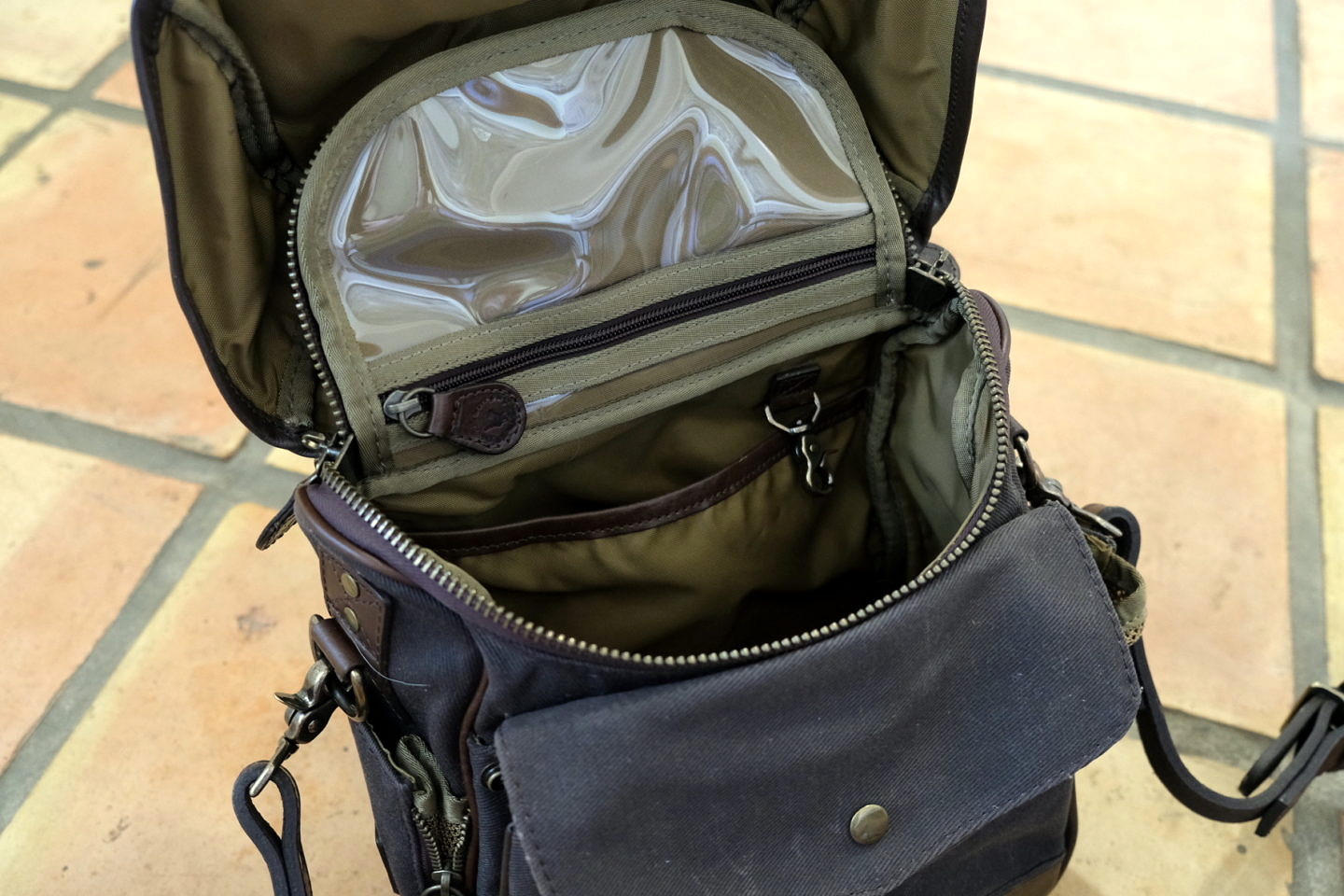 Hello down there….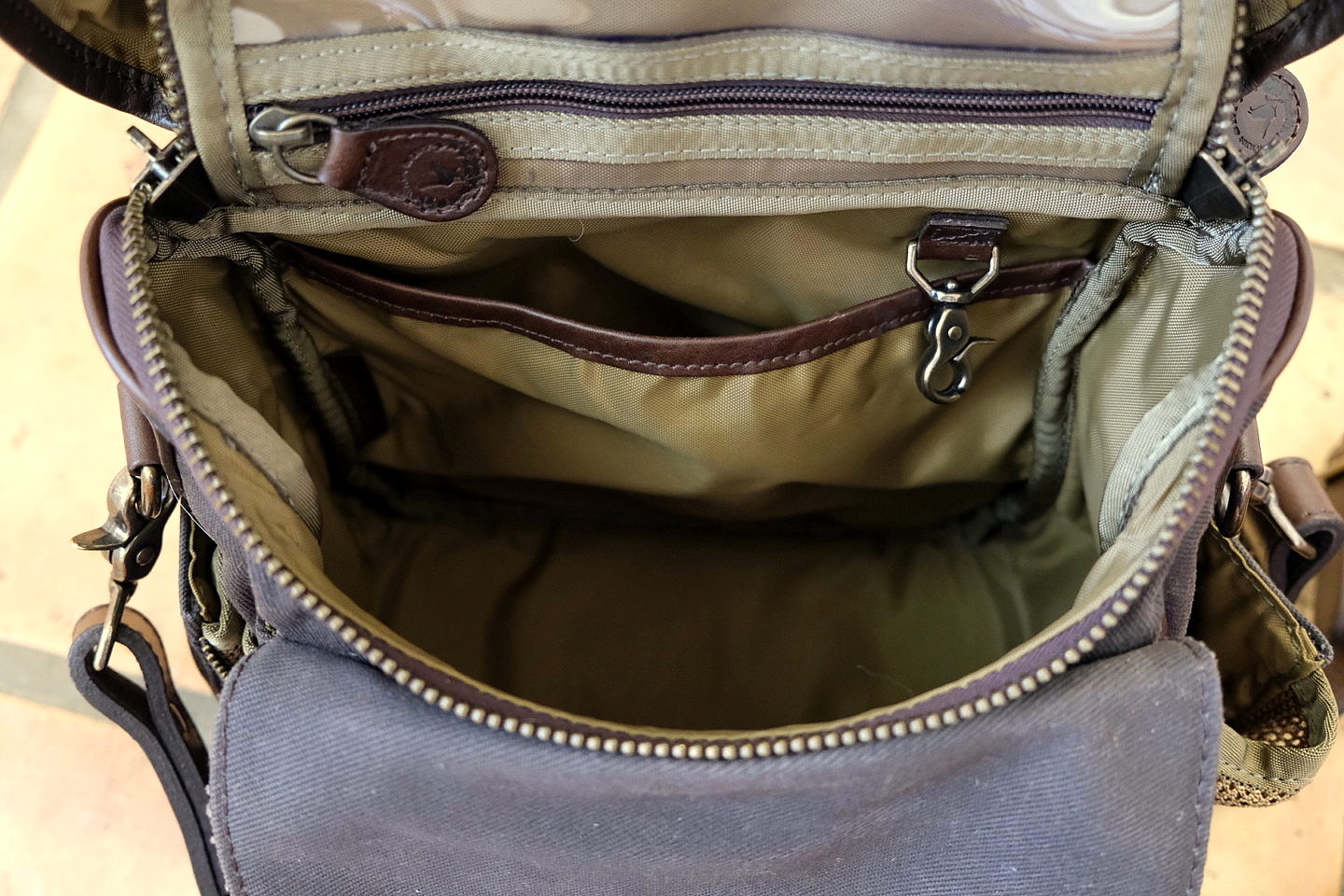 The shoulder strap is thick, and built to hang on a tree in flooded timber, or on a nail in a duck blind.  The bag is built like a tank, and should withstand anything you throw at it.  And don't forget…patina on this bad boy is a good thing.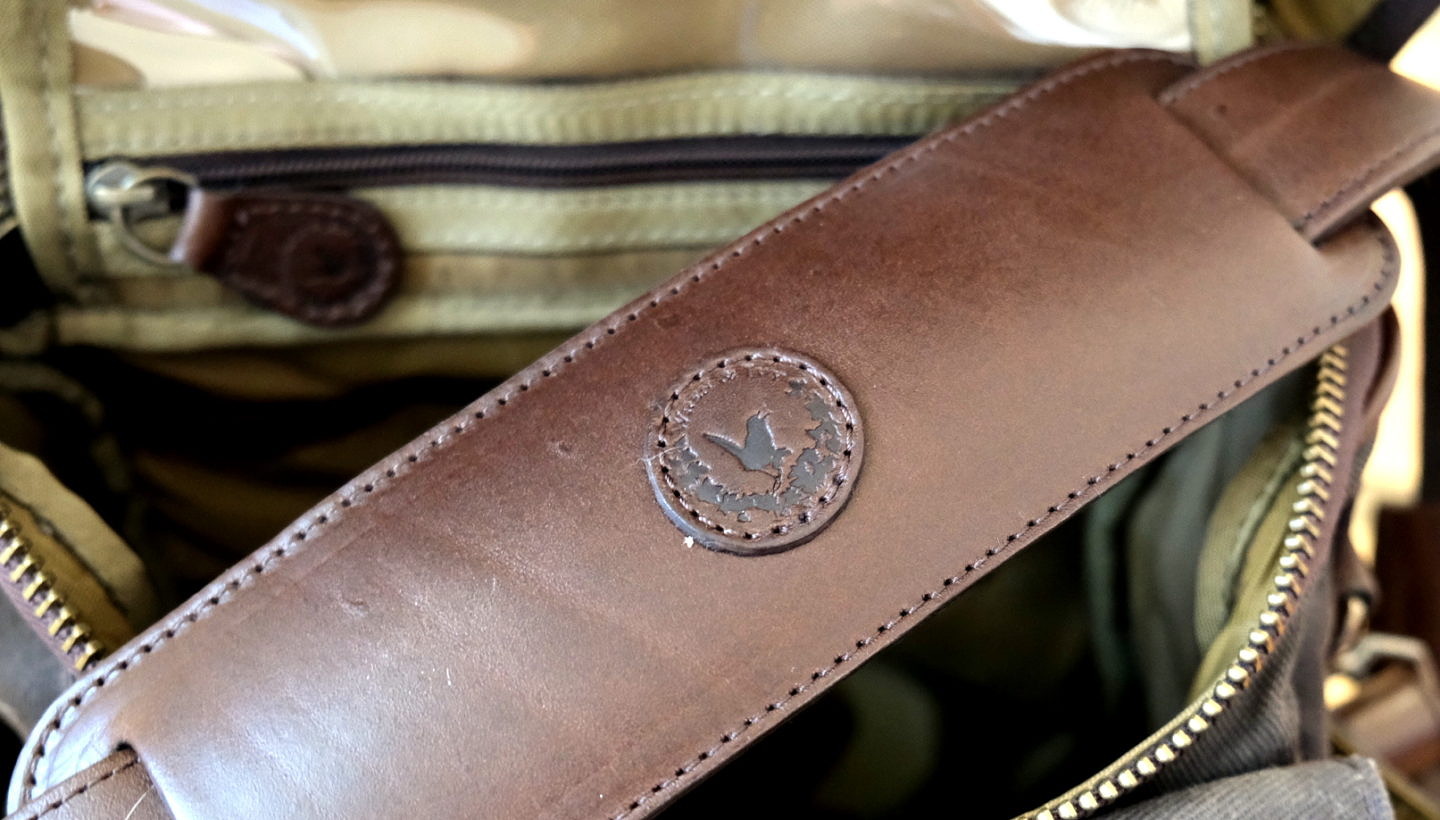 Now, we don't want to leave you empty handed…don't forget that Wren & Ivy have a really nice selection of accessories.  With that said, we are hooking up one reader with a nice selection: a 16-oz Tervis, an old-school camo Trucker Cap, and a set of 6 Coasters: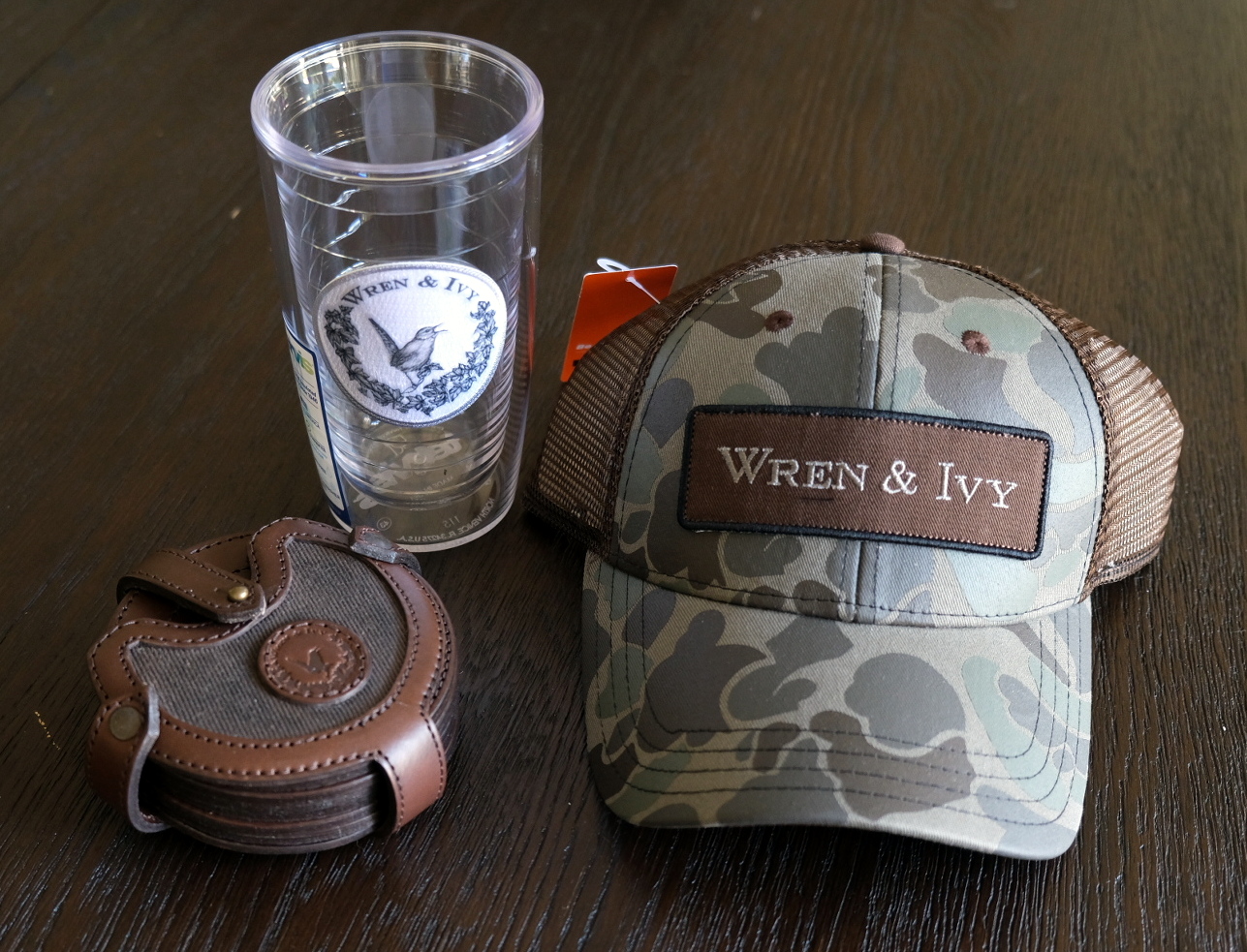 To enter, leave a comment below with your favorite place to duck hunt.
For additional entries:
Get your entries in by Sunday, September 29th by midnight ET, and I'll announce the winner on Monday the 30th at lunchtime.
Special thanks to Wren & Ivy for providing the gear.