Austin's own Criquet Shirts released their Club Shirts to the masses, and they are a home run right out of the gate.  The shirts are the ultra-soft cotton that Criquet is known for, but with a more traditional contrasting collar and sleeve cuffs.  The icing on the cake is the subtle front pocket.  I've given these shirts quite a few wears, and I absolutely love them.  They are cut on the slimmer side, so keep that in mind when ordering.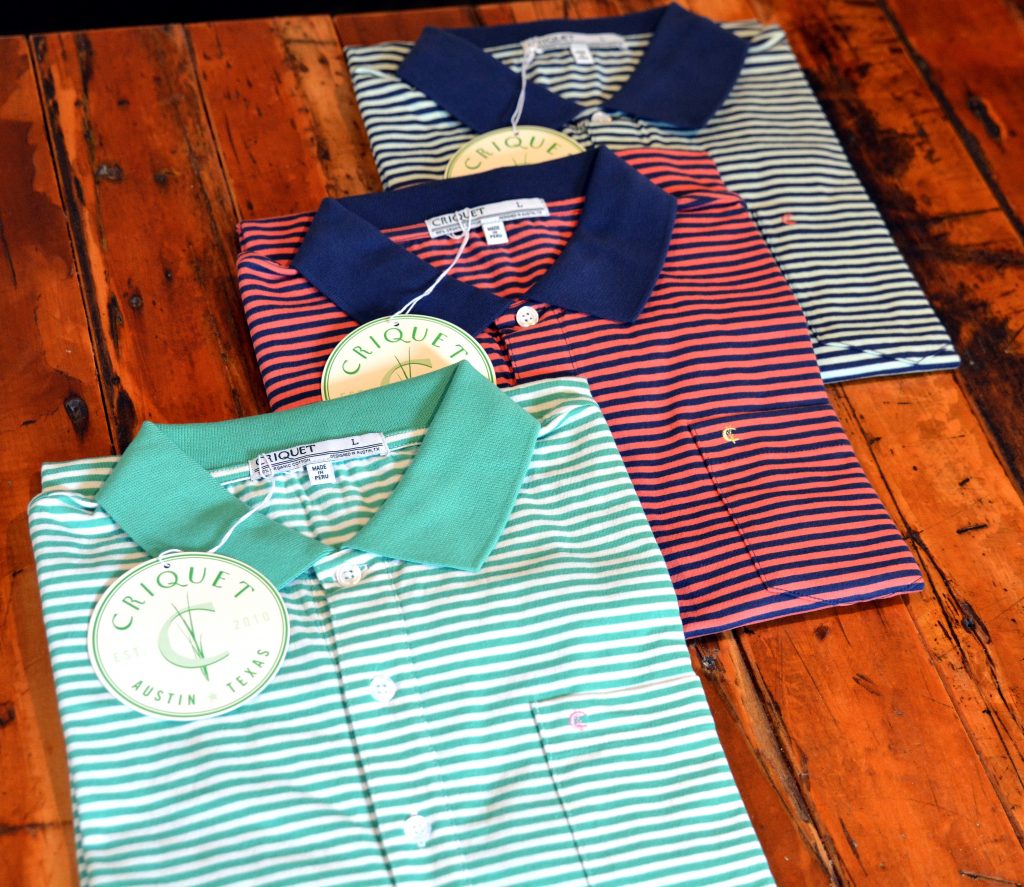 I have done just about everything in these shirts.  I have golfed, fished, grilled, Netflix'ed, chilled, and slept in them.  These tend to go well with shorter inseam-ed shorts and sandals.  I'm not a huge t-shirt guy, so these are perfect for me.  Weekend casual.  Perfect.
Beyond my meager field testing, Criquet's Club Shirts are perfect for:
Country Club guests who end up shooting a 77 and drinking six Miller Lites per side
Pledge trainers
Dads who have no problem Bjorning up
Guys who know all the words at an Alabama concert
Frequent wearers of Big Green Egg smoke
From a care perspective, I wash them inside out, then put them in the drier for about five minutes, then lay flat to dry.  I've ironed and I haven't ironed…depends on the situation: yes if it's a more formal occasion, or no a t-shirt replacement.  Take care of the collar and these shirt will take care of you.