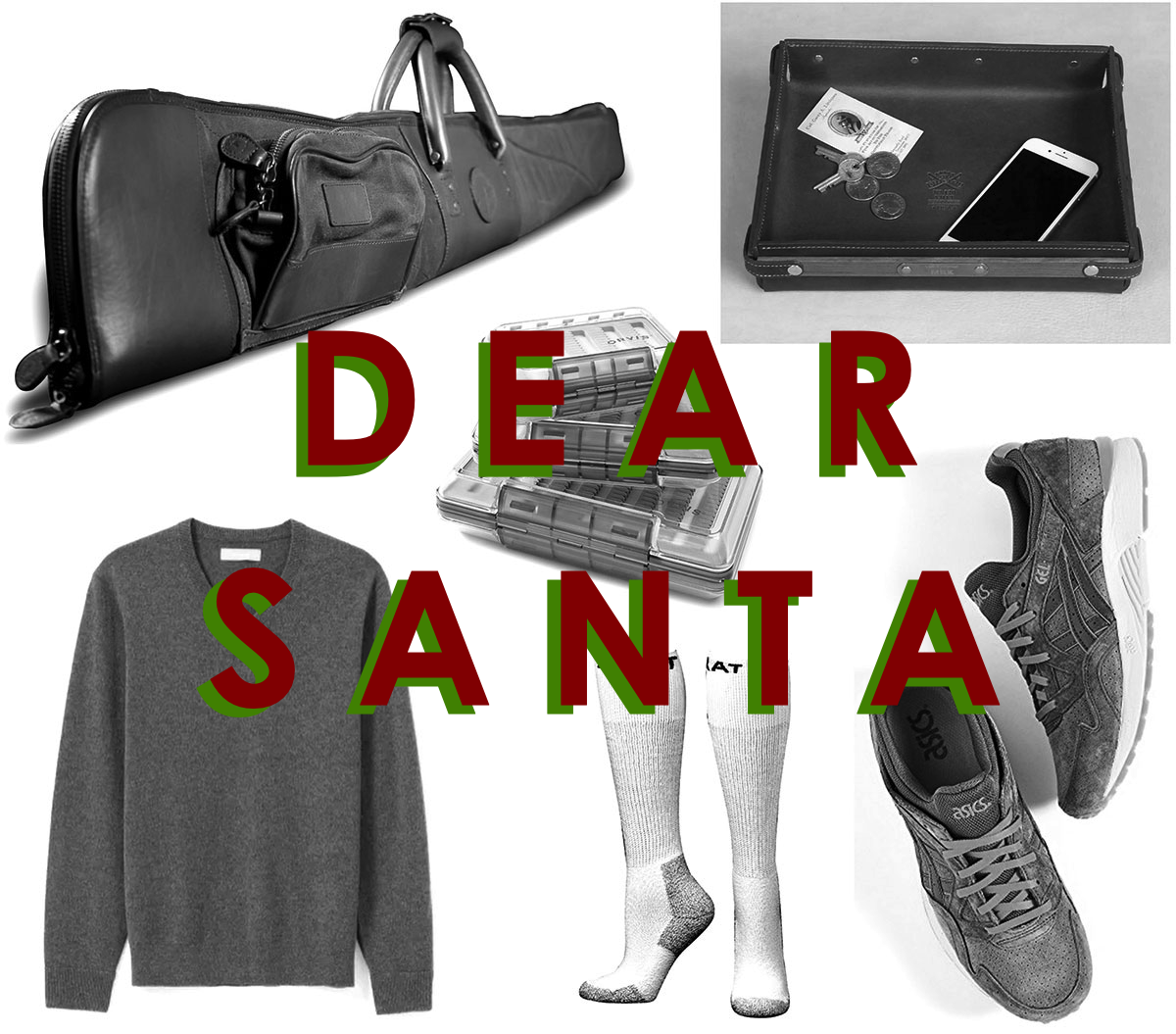 I've done my best to be a good boy this year…but that opinion is solely up to Mrs. RCS and any silent benefactor that I don't know about.  When I get asked "what do you want for Christmas?", I usually answer: "golf balls and razors" (two things that I hate buying).  There are, however, a few things on my list that.  I'm at an age where I don't have a lot of material needs.  Most of those are around house work and new tires for our truck.
There are, however, a few things that I told Santa about: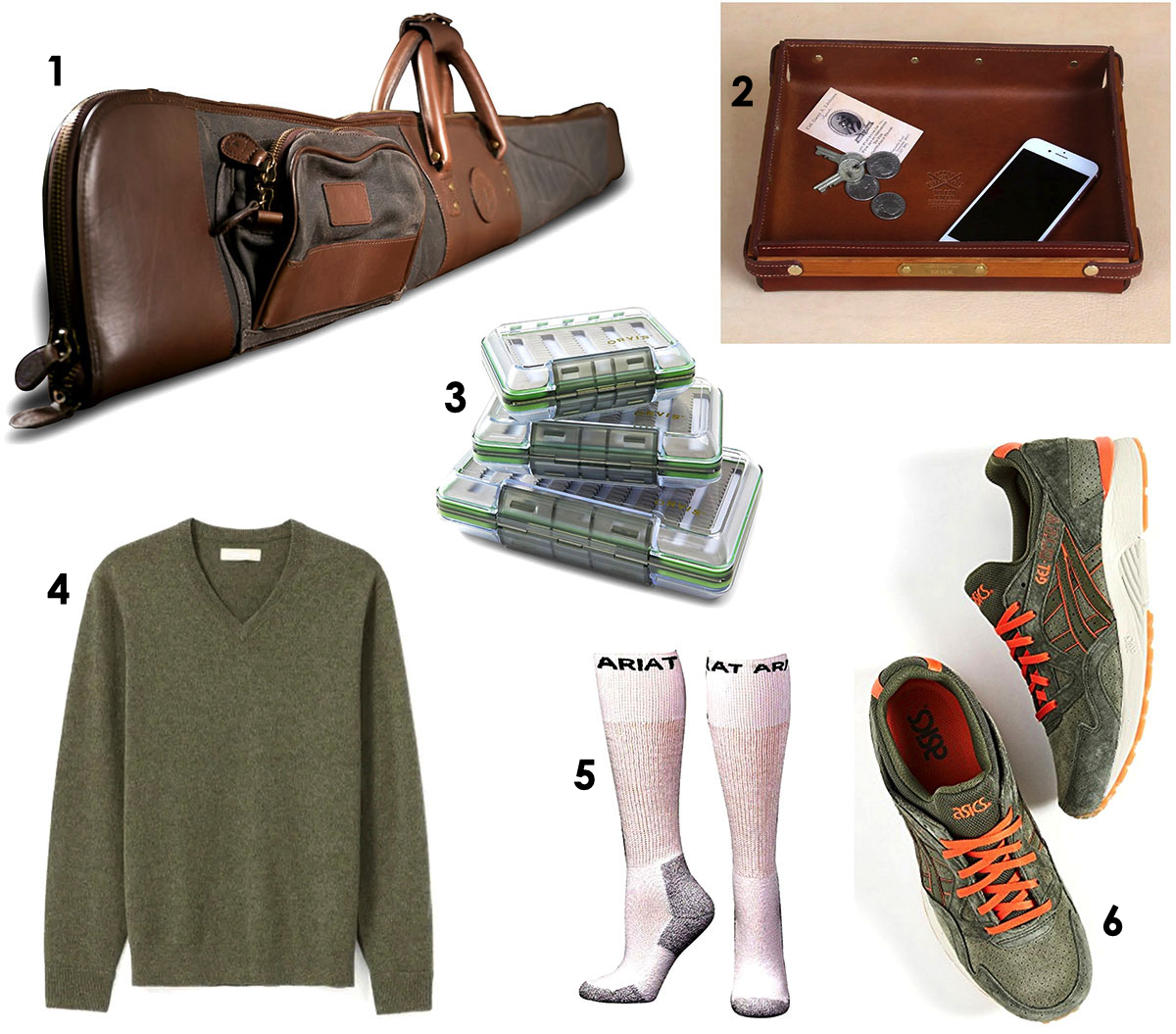 From Top Left:
1. Wren & Ivy Fowling Piece Gun Case:  There isn't a piece of Wren & Ivy's stuff that I don't drool over.  I have a couple pieces, and love them both.  This gun case is the be-all, end-all.  It does everything, holds everything, and even floats.  Can you imagine how well that grey waxed canvas will patina?
2. Colonel Littleton No. 120 Valet Tray:  The manly version of a trinket dish.  Some inside baseball: when our youngest moves into his big boy room w/ our oldest (scheduled for late spring/early summer), his nursery is turning into my office/dorm room/study.  This will be front and center on my desk…
3. Orvis Double Sided Fly Box:  I currently have two of these fly boxes – one size medium that I use for bass, and one size small that I have been using for trout.  It seems ridiculous to swap out flies from these boxes when they are as inexpensive as they are…I'd love to add another small and another medium.
4. Everlane Cashmere V-Neck:  There are PLENTY of other cashmere options, but the price of these Everlane sweaters is seriously tough to pass up.  And just like any other cashmere, if you take care of it, it'll take care of you.
5. Ariat OTC Boot Socks:  The best boot socks I've ever worn.  A 3-pack will be fine, Santa.  Another hack:  I've been wearing these in the field with a wool dress sock underneath as a liner.  No bulk, plenty warm, and really comfortable.
6. Asics Gel Lyte V:  I'm not off the Allbirds train yet, but since I missed out on the Ball and Buck X New Balance collaboration, these will have to do.  Pretty sharp option from Asics, right?
What's on your Christmas list?