I love talking golf.  I seriously love it.  I could talk golf all day long…  With The Masters teeing off this morning, here are the picks from some of my friends:

TJ from Onward Reserve: "At the risk of being generic, I'm for Rory until he brings one home."
Will from Onward Reserve: "Jason Day"
Sid Mashburn: "I have no idea who's gonna win, but I'm pullin' for my man Roberto Castro. Do y'all know him? Super cool guy, great style…"
Keith from State Traditions: "Matt Kuchar"
John from State Traditions: "Jordan Speith"
Maury from State Traditions: "Agreed, Speith!"
Grant from Hudson Sutler: "He's 40-1 but frankly I don't care and think the guy is hilarious. I speak of Dufner of course."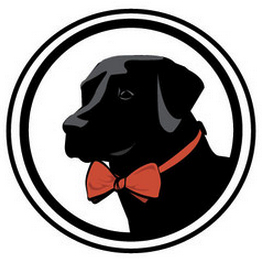 Eleni from Southern Proper: "Russell Henley! From my hometown, Macon, GA!"
Ansley from Southern Proper: "My pick issssssss…Webb Simpson!"
Emmie from Southern Proper: "I gotta pull for Matt Kuchar."
Katherine from KP Maclane: "Our pick this year is Rory McIlroy"
Alex from La Matera: "Brook and I are gonna have to go with the Argentine Angel "El Pato" Cabrera. He has won the Masters a few years ago, and came so close to winning last year. He is his best on this course.  Like Widespread Panic playing in Athens, you can always expect a great show by Angel at Augusta."
Martin Dingman: "Rory McIlroy has a good shot this year.  He's looking for redemption which should be an excellent motivator."
Hobson from Criquet Shirts: "Dufner.  Just cause."
Billy from Criquet Shirts: "I'll go with Dustin. Been playing strong this season, and would not mind seeing a little more air time for Gretzky."

Barton from Lumina: "This year is turning into a crazy one, but I like both Bubba Watson or Henrick Stenson. Both a long shots, but in the running with all of the injuries, etc."
Paul (W) from Ledbury: "Bubba for obvious reasons, and Adam Scott is my dark horse pick."
Josh and Odini from Res Ipsa: "We want Bubba Watson to win because he's a Bulldog (Go Dawgs!). But Rory McIlroy is our second choice because of our obvious love Scotland and tartans (and he's a pretty good golfer too)."
Ryan from Bowties & Boatshoes: "I'd love to see Bubbba win another, but I think it's Kuchar's year."
Greg from Jack Donnelly: "Gotta go with the home team – I'm taking Bubba."
Caroline from Back Down South: "Luke Donald or Rory McIlroy…who knows?!"
Nick from Knot Belt Co.: "Matt Kuchar, bro!"
Micah from The Old Try: "Jason Day will either win it or crumble in spectacular fashion."
Nichole from G.R.I.T.S.: "I'm going to go with our hometown kid, Billy Horschel, which I realize is completely ludicrous."

And the official Red Clay Soul pick: JASON DUFNER
Who you got?