One of my favorite movies – so many good lines.  Let's try some: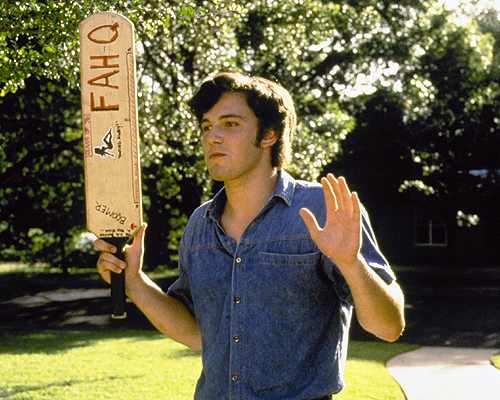 O'BANNION – Y'all ready to bust some ass?
WOODERSON – That's what I love about these high school girls, man. I get older, they stay the same age.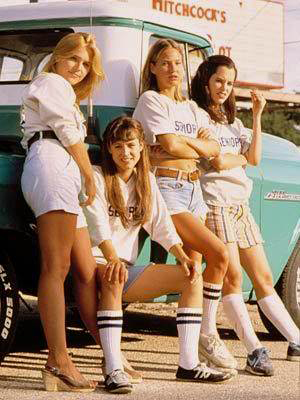 DARLA – What are you looking at? Wipe that face off your head, b!tch.

WOODERSON – Alright, alright, alright. How you doing?
CYNTHIA – Pretty good.
WOODERSON – Cool. You heard about the party being busted right?
CYNTHIA – Oh yeah.
WOODERSON – Yeah. Not to worry. There's a new fiesta in the making as we speak. It's out at the Moon Tower, full kegs, everybody's going to be there, you ought to go.
CYNTHIA – Okay.
MIKE – Okay, we'll be there.
WOODERSON – Say, you need a ride?
CYNTHIA – Er no, I've got my own car. Thanks.
WOODERSON – Yeah well listen. You ought to ditch the two geeks your in the car with now and get in with us. But that's alright, we'll worry about that later. I will see you there. Alright?
CYNTHIA – Bye.
WOODERSON – I love those red heads man…
Did I miss any?