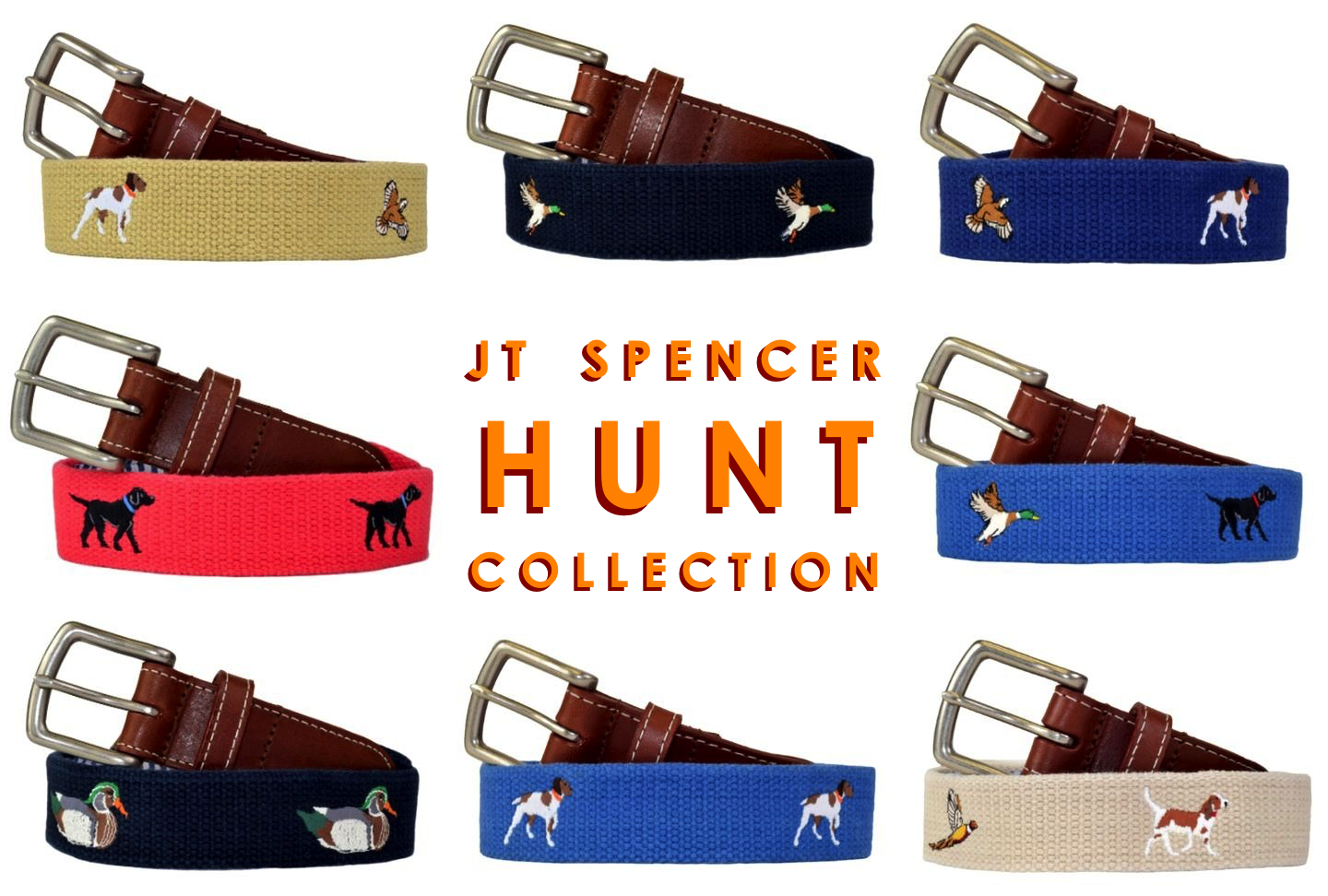 Quail, Pheasants, Ducks, and Dogs…oh my!  JT Spencer just released their Hunt Collection for Fall 2019, and it is fantastic.  Producers of embroidered emblematic belts, JT Spencer is mostly known for their golf and country club designs.  However, this venture is a welcomed addition to the lineup.
The collection features quite a few iconic scenes that are brand new to the JT Spencer lineup:  GSPs, Quail, Pheasant, Pointers…and they have mixed up the designs, specifically to show off dogs chasing birds.  The collection is really well done.
My favorite part of collection:  I love that the belts aren't all specific hunting colors (green, tan, etc.).  I like that there are some blues and reds…colorful options.  It allows the collection to be worn outside of a hunt.  These belts will look great at the office, the beach, or really anywhere, and still be able to show off your love for chasing birds and waterfowl.