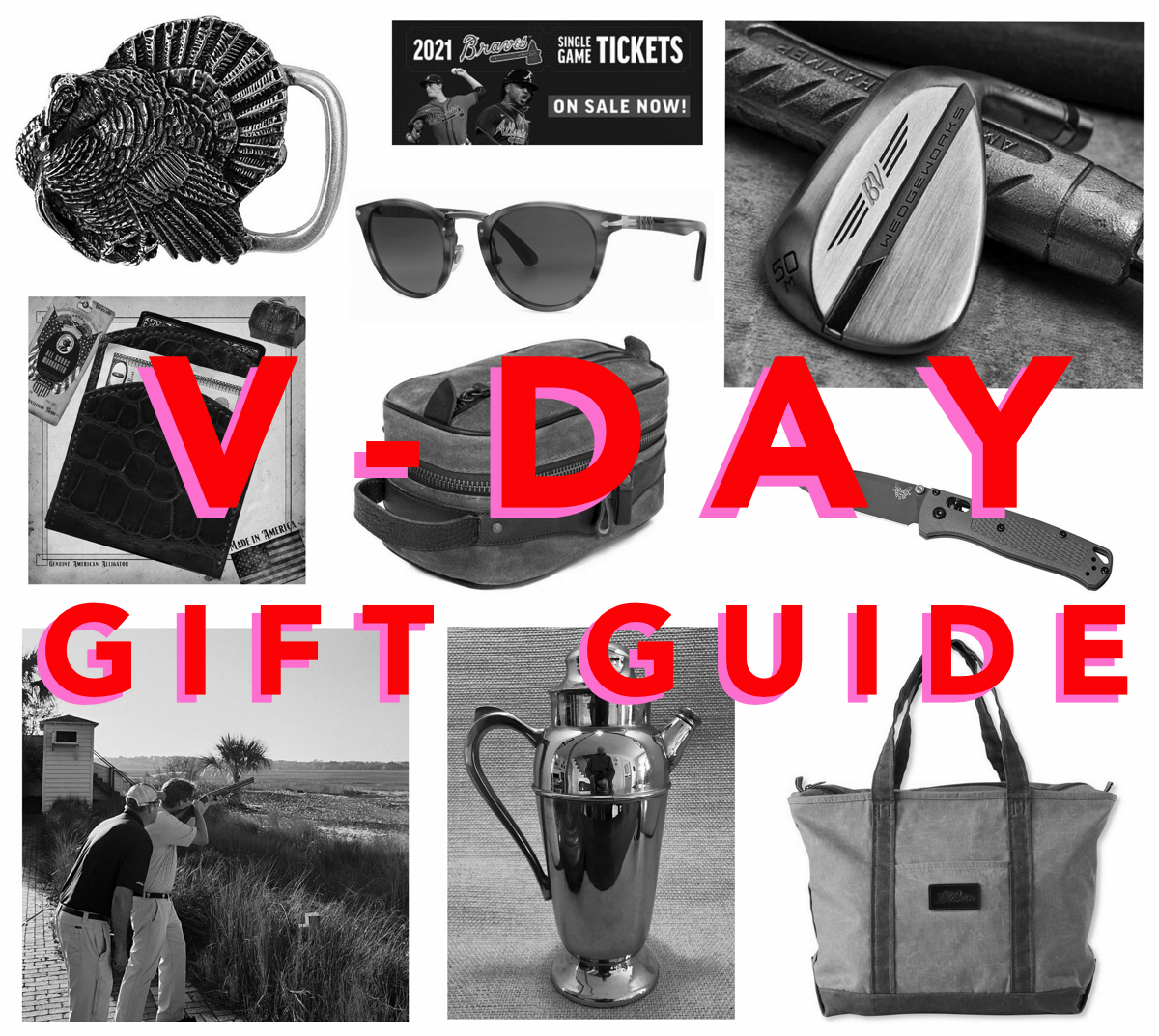 Here it is, guys.  The official 2021 Red Clay Soul Valentine's Day gift guide.  Now, buying for the ladies is not what we are covering here.  These are the gifts for us guys.  While not a gift-heavy occasion for us, it is nice to get a little something…  So here's what I want you to do: send this to your better half as a 'hint'.  I didn't include anything here that is way out of scope; instead cataloging a lot of useful things that will see quite a bit of use, all at attractive price points.
Here we go: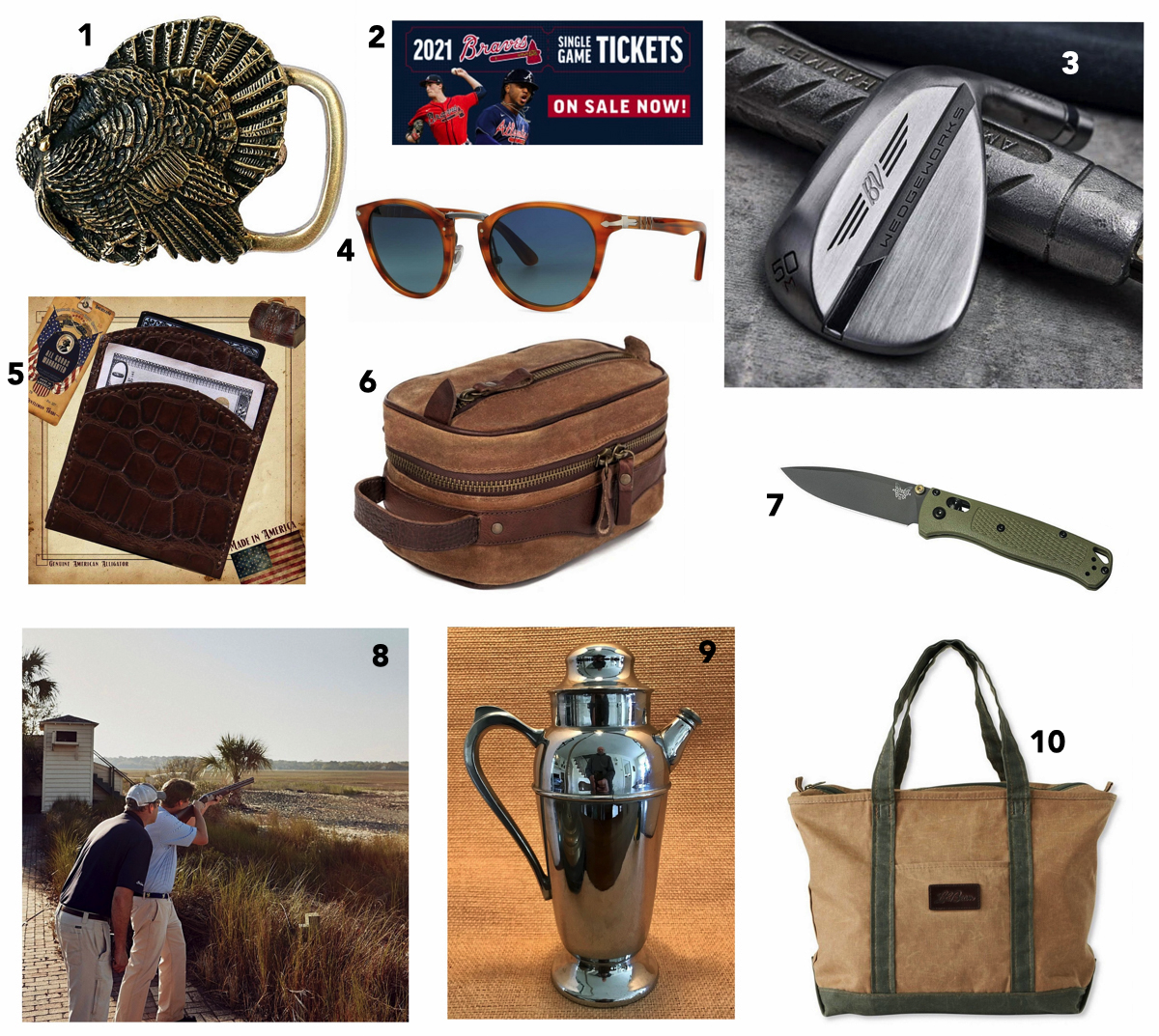 From top left:
1. Hook 'N Hide Turkey Belt Buckle:  Gobbler season is about to get hot and heavy, and here's a great way for your turkey hunter to show off in a dressy way.
2. Braves Tickets:  Yes, they are available to buy…I'd recommend looking for games this summer…especially against the Mets.  I love beating the Mets.
3. Titleist M Grind Wedge:  There's never a bad time to get a new wedge.  Titleist just released their newest of the Vokey family – the M Grind, and the reviews are all good…
4. Persol PO3108 Sunglasses:  Tired of seeing your guy wearing a busted up pair of 10-year old Costas on date night?  Now's a good chance to upgrade…
5. Colonel Littleton American Alligator Front Pocket Wallet:  Included because it's the best wallet of all time, in the most attractive leather available.  This is what I've got my eye on this year (Hint, hint, Mrs. RCS…)
6. Mission Mercantile Shave Kit:  Believe it or not, I have three different shave kits.  A small one (for overnighters/hunting trips), a medium (for business trips), and a large (for trips with Mrs. RCS).  Mission Mercantile really went all out on this one – it's a GREAT medium-sized option at an even better price.
7. Benchmade Bugout Knife:  You are literally the coolest girl in the world if you surprise your guy with this knife.  Legendary gift giving.
8. Lessons at Sea Island Shooting School:  Look, we all know that you ladies are smart than us.  Flex the brainpower here: get him lessons, then he has to take you to Sea Island for a few days.  Chess, not checkers.
9. Vintage Cocktail Shaker from J. Earl & Sons:  For the guy who's filling out his bar cart.
10. LL Bean Large Tote:  Finally, a tote for him.  He'll be excited to carry this to the beach/lake/pool vs. your more feminine option with a swirly monogram.
What did I miss?