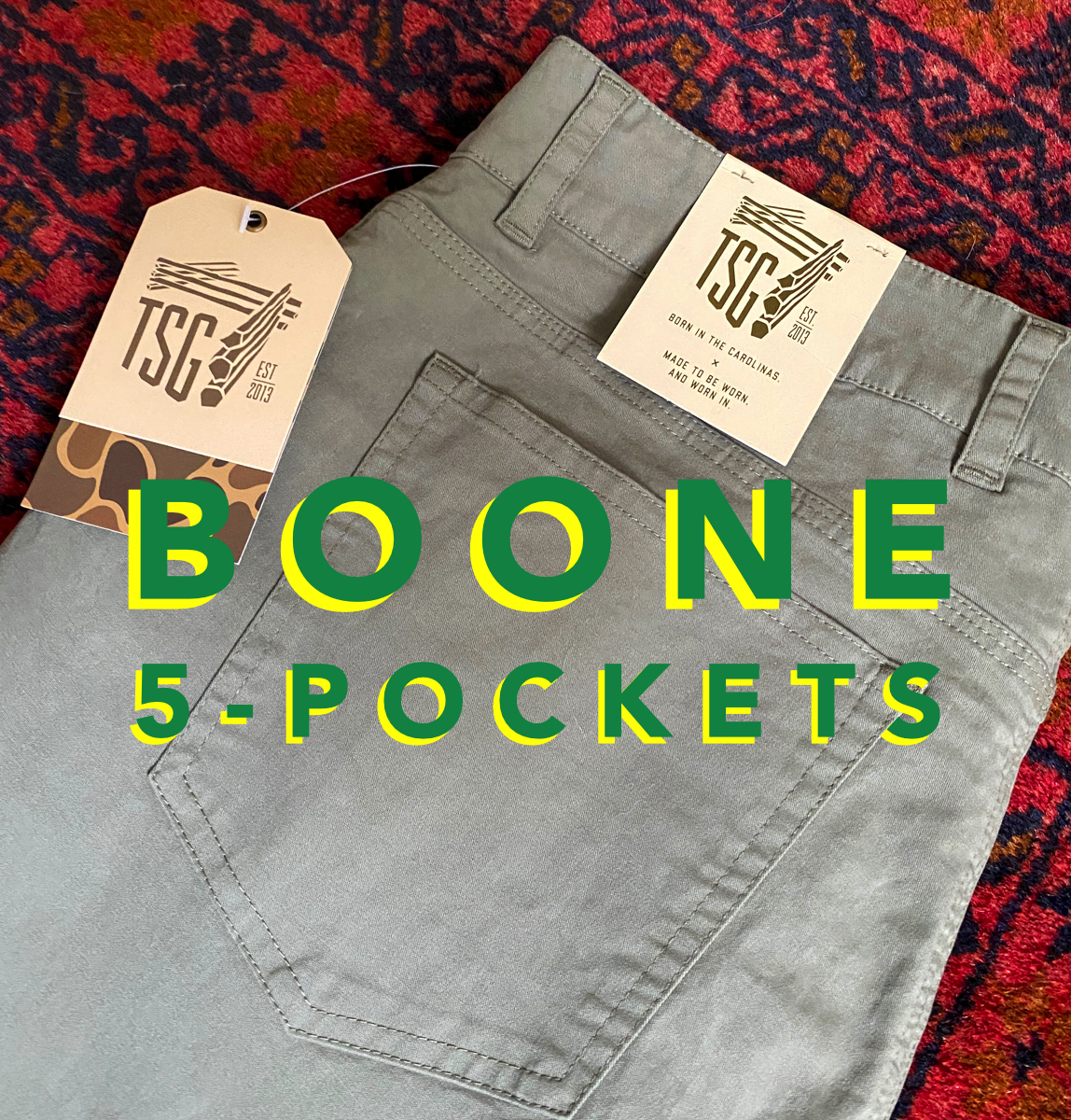 Next up in the 5-pocket pants review: the new Boone Pants from The Sporting Gent.  Owner Marc Williams and I have become friends over the past few years, and he has been telling me about this redesign for a few months.  Well, they were just released, and I was able to get my hands on a pair.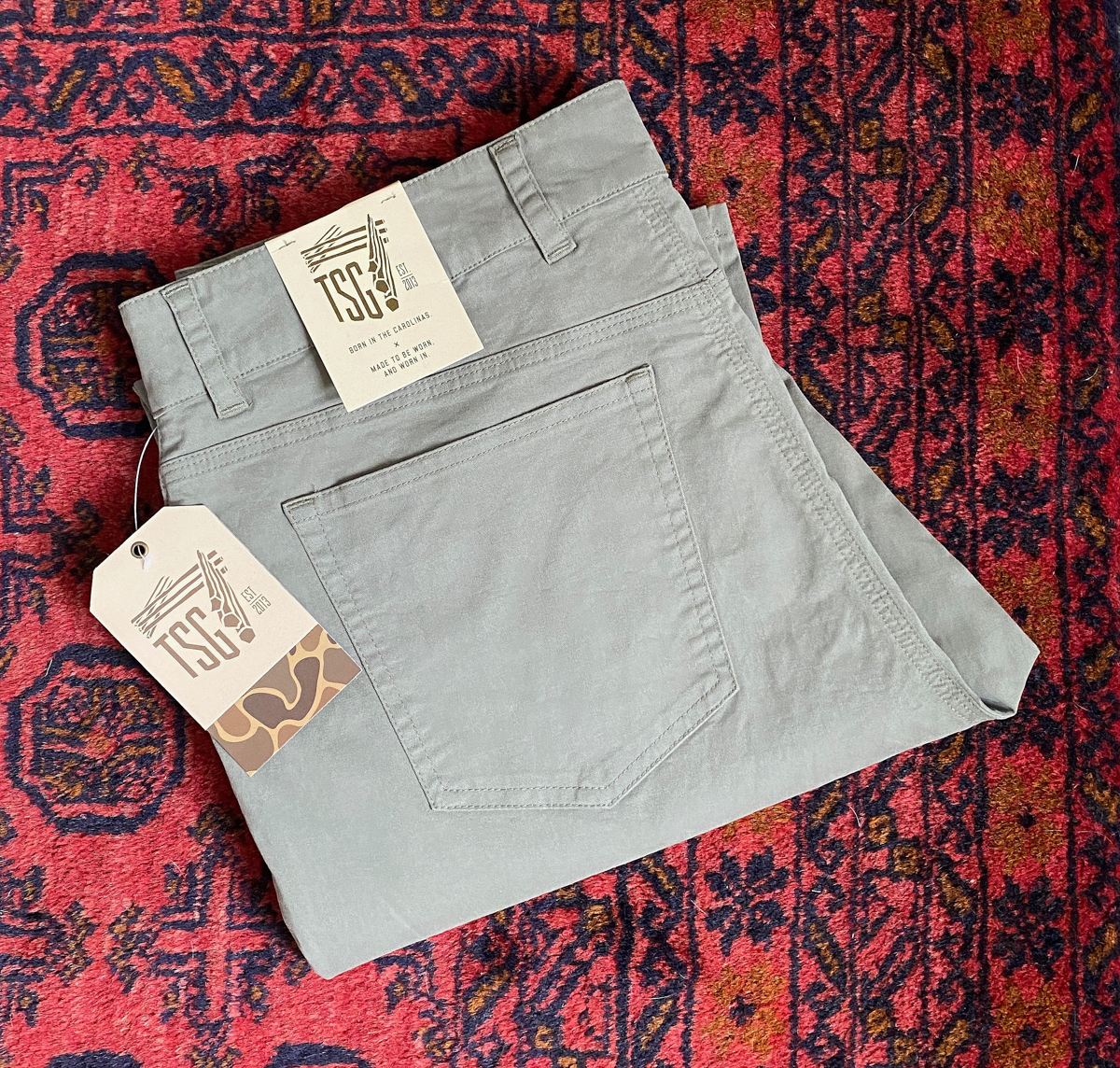 Out of the box, the look is sharp.  I like the triple stitching in all the right places.  These are the 'Sage' color, which is a green-grey color.  The fabric has 3% stretch, but looks almost to be garment-washed vs. brushed.  The fabric seems more sturdy than their last go-round.  The fabric has a nice feel to it.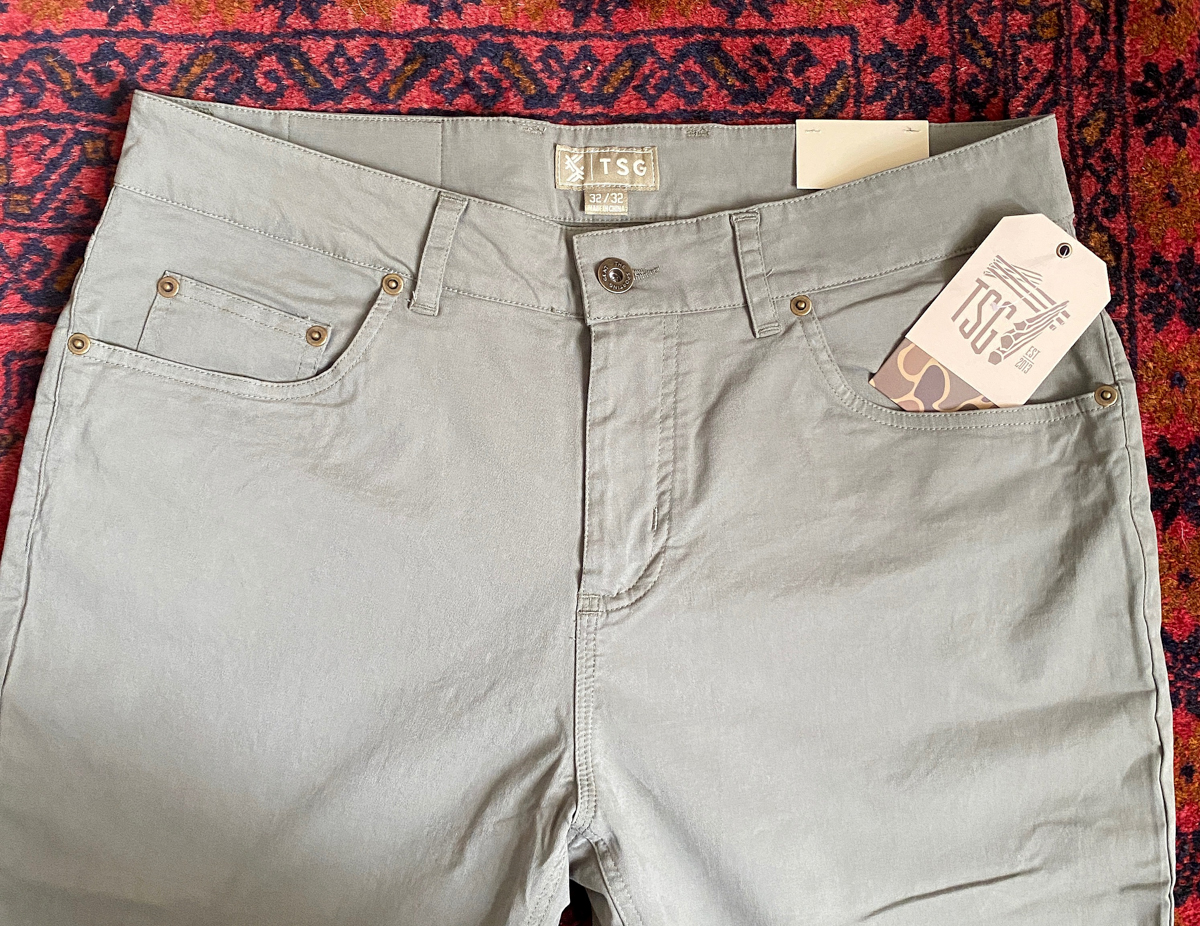 The cut is great – just what you'd expect.  The rise is standard, not too high, but not low enough that there isn't room to move.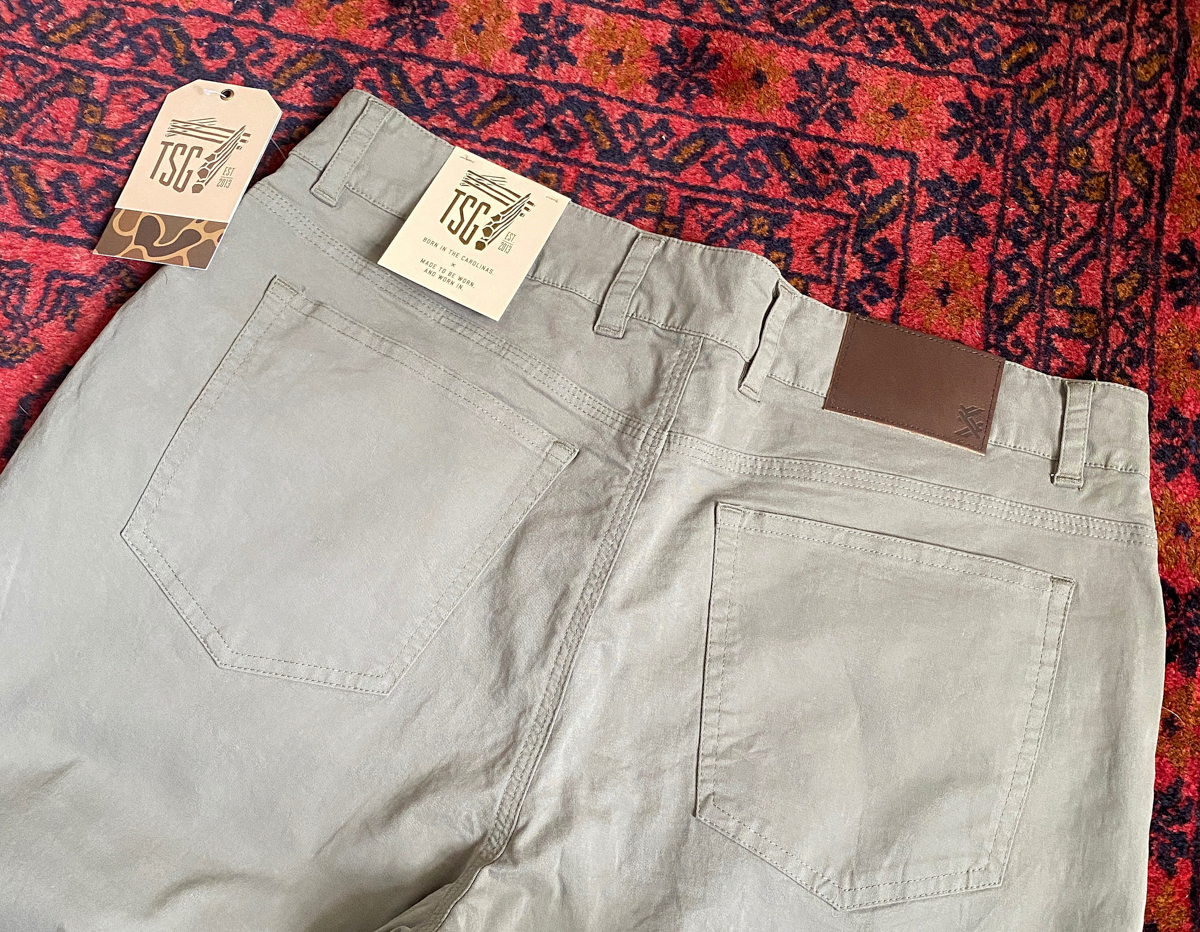 It's important to show the image below:  On a size 32″ waist, the leg opening is 8″.  This is what I'd call a slim/straight fit.  These pants are perfect to wear with loafers or low-top boots.  I don't think they'd fit over Russell Moccasins, but maybe a pair of ropers.  TSG calls this a straight cut, and it looks to be that way: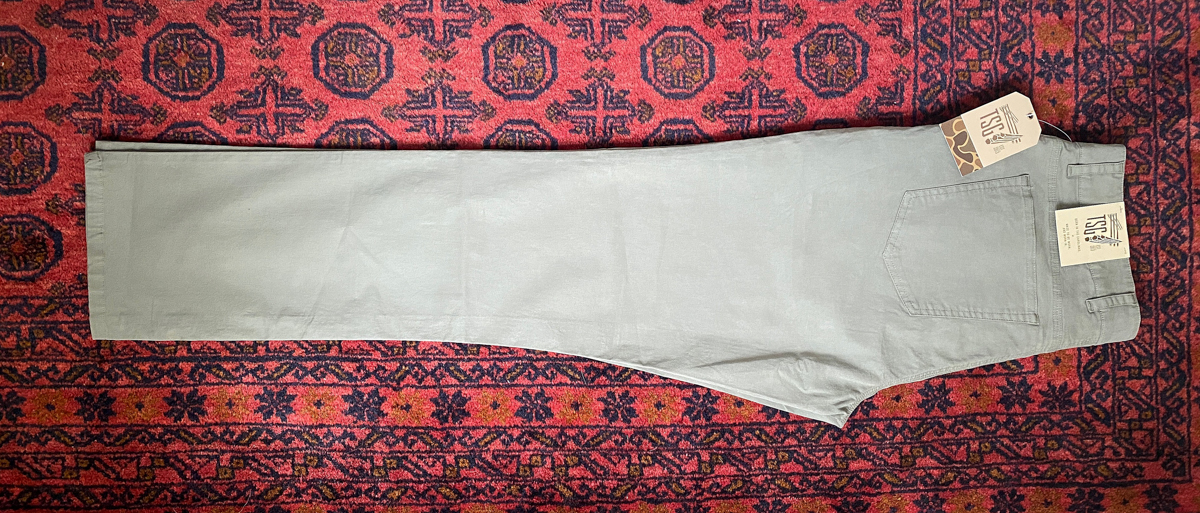 Sneaking in a little camo is A-OK.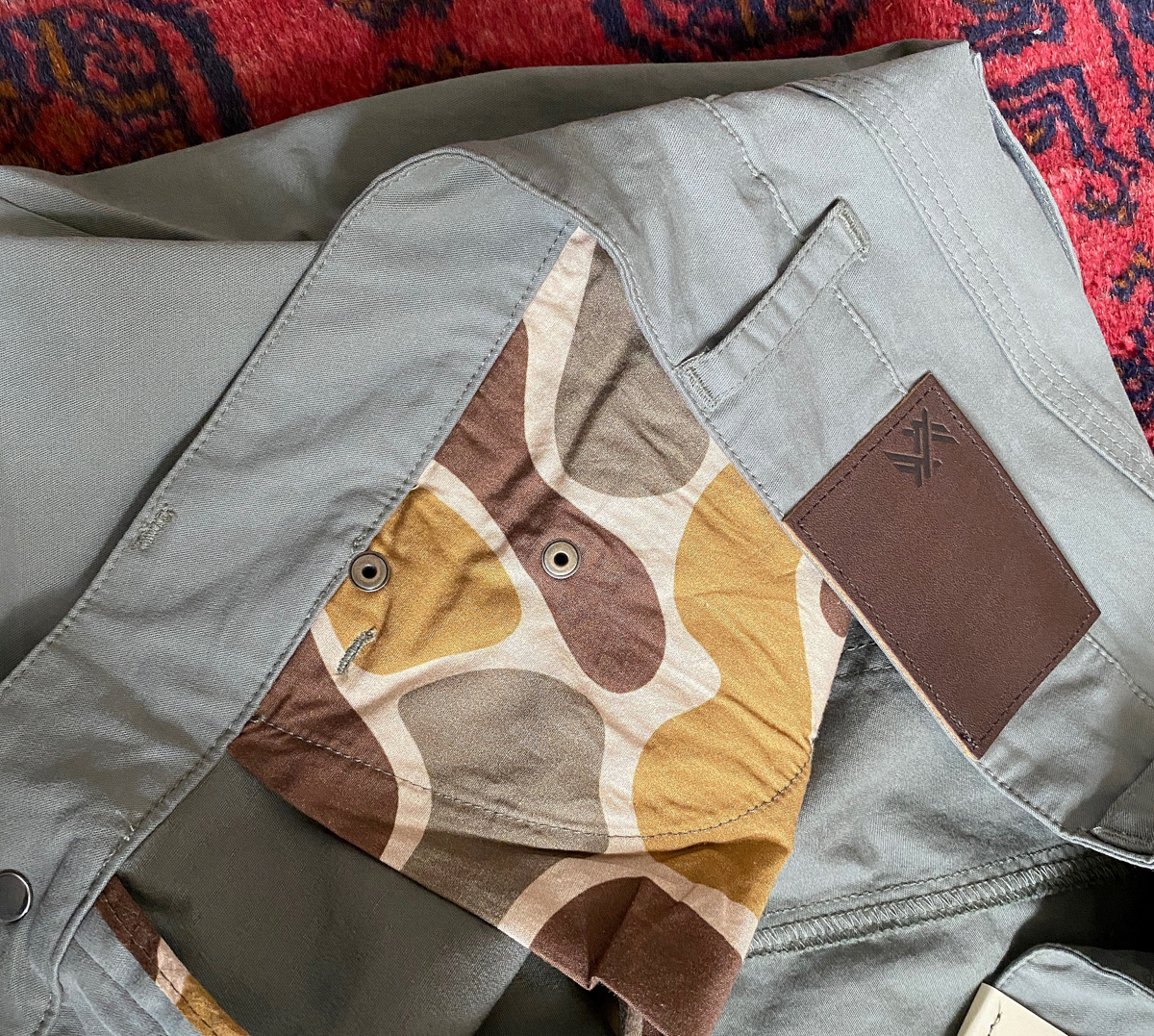 In terms of care, I wash these on cold, dry for a few minutes, then hang to dry.  They'll keep their shape, but may need a quick ironing to straighten out the seams.  No need to dry clean.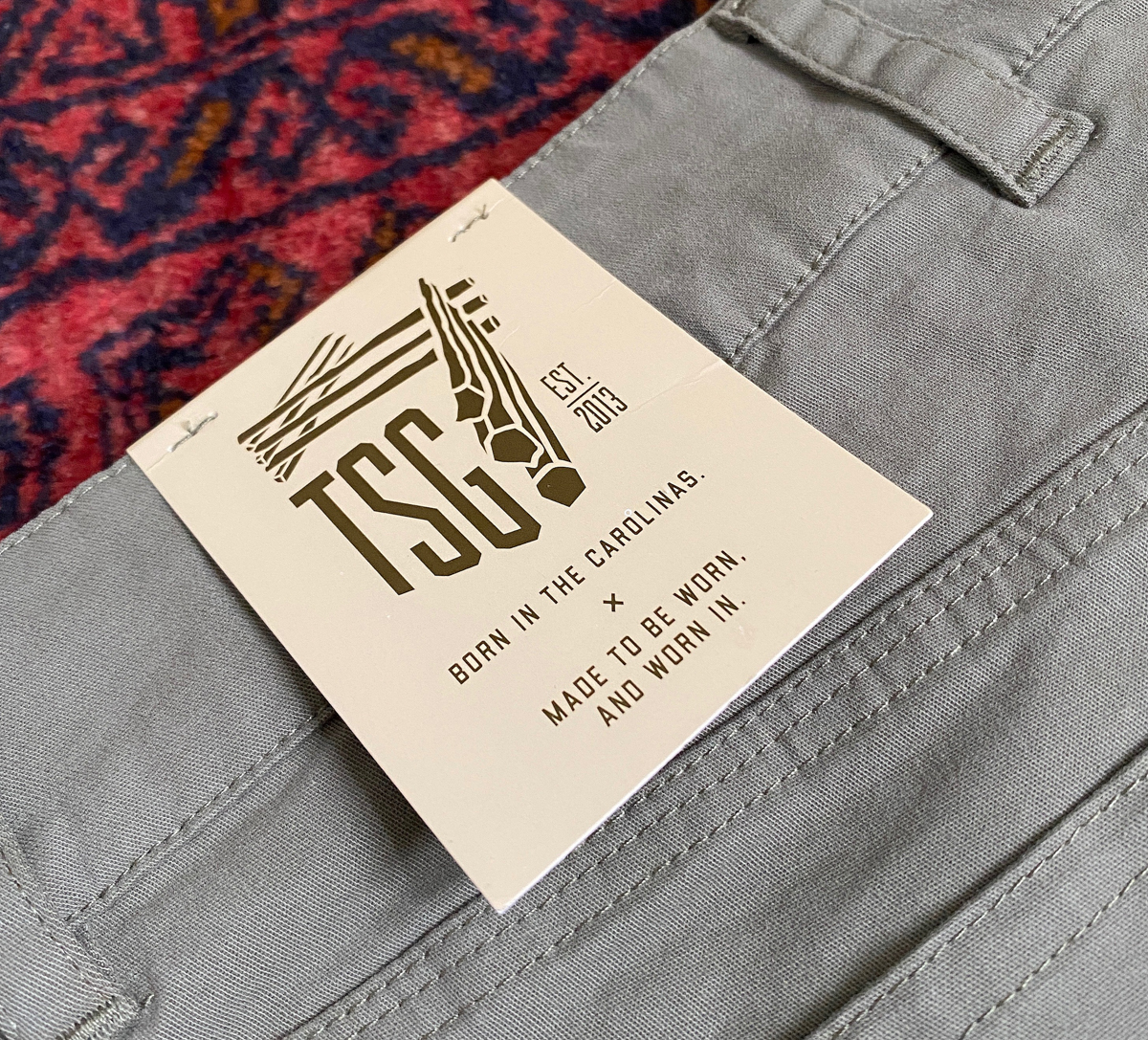 All in all, I'd give these pants a thumbs up.  So many 5-pockets on the market are baggy, so these are good for those of us that like a slimmer, more refined look.  At $129 a pair, they are just above that average cost of the 5-pocket market, but you won't find many with a slimmer cut off the rack.  Good to go on my end.