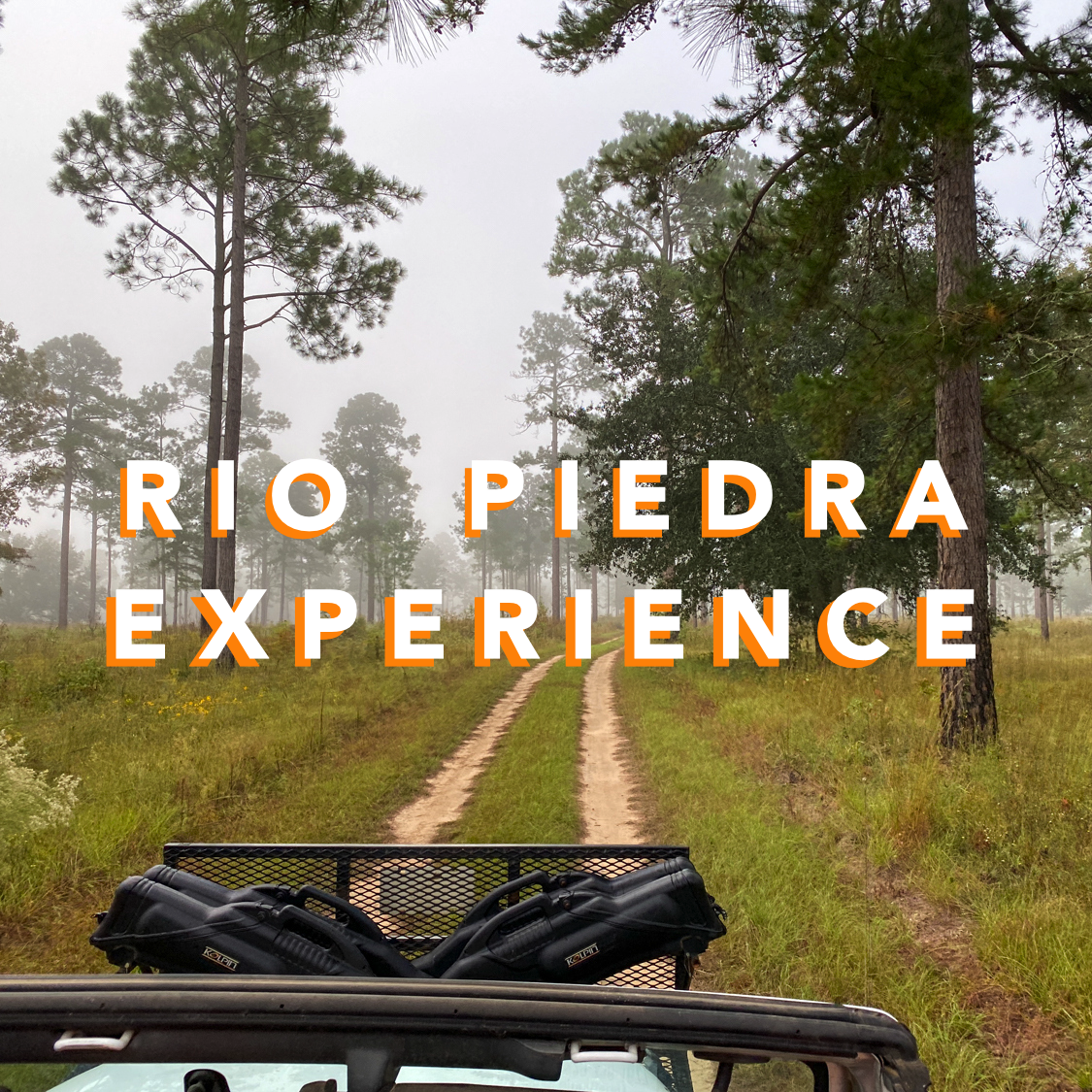 Mrs. RCS and I do our best to take advantage of long weekends. Like everyone, our family vacations, kid-free long weekends, and romantic getaways have been mostly derailed, postponed, or otherwise amended. I pester her each year and every season to join me for a quail hunt, probably more this year given how stir crazy we have both been at times. She spends enough time in the field with customers to be comfortable, but if I'm getting her away on a weekend, it's only for something memorable. Enter, Rio Piedra.
Rio Piedra is a renowned, Orvis endorsed plantation in Camilla, GA, just about three hours south of Atlanta. The plantation is its own slice of heaven, with an expansive lodge and private cabins nestled comfortably among two dozen hunting areas amongst its thousands of acres. Yet, somehow, it doesn't feel overwhelmingly big. In fact, it feels cozy. With Mrs. RCS on board for a Friday-Saturday trip, we asked dear friends, another couple, to join us to make the most of the Rio Piedra experience and all it offers.
Rio Piedra is run by owners Beth and Sam Atchison, who took over from Sam's parents and founders, Bill and Ann. Beth and Sam left their corporate lives in Atlanta in 2018 to manage the plantation's operation. At first thought, this may seem a romantic notion, don't most of us daydream about quitting our jobs, buying something somewhere, and turning our passions into careers?
I've got my lotto winnings pretty well mapped, and I'm betting you do too because it's fun to fantasize about the romance of it all. But as we sat with the couple on the lodge's expansive patio, evening cocktail in hand, it actually seemed an easy and natural progression for their young family. I'm sure there were (and still are) adjustments with such a shift in everyday reality, but what a reality it must be! They described the decision as one of the easiest and most rewarding they've made, both for them personally and as a couple, as well as for their family.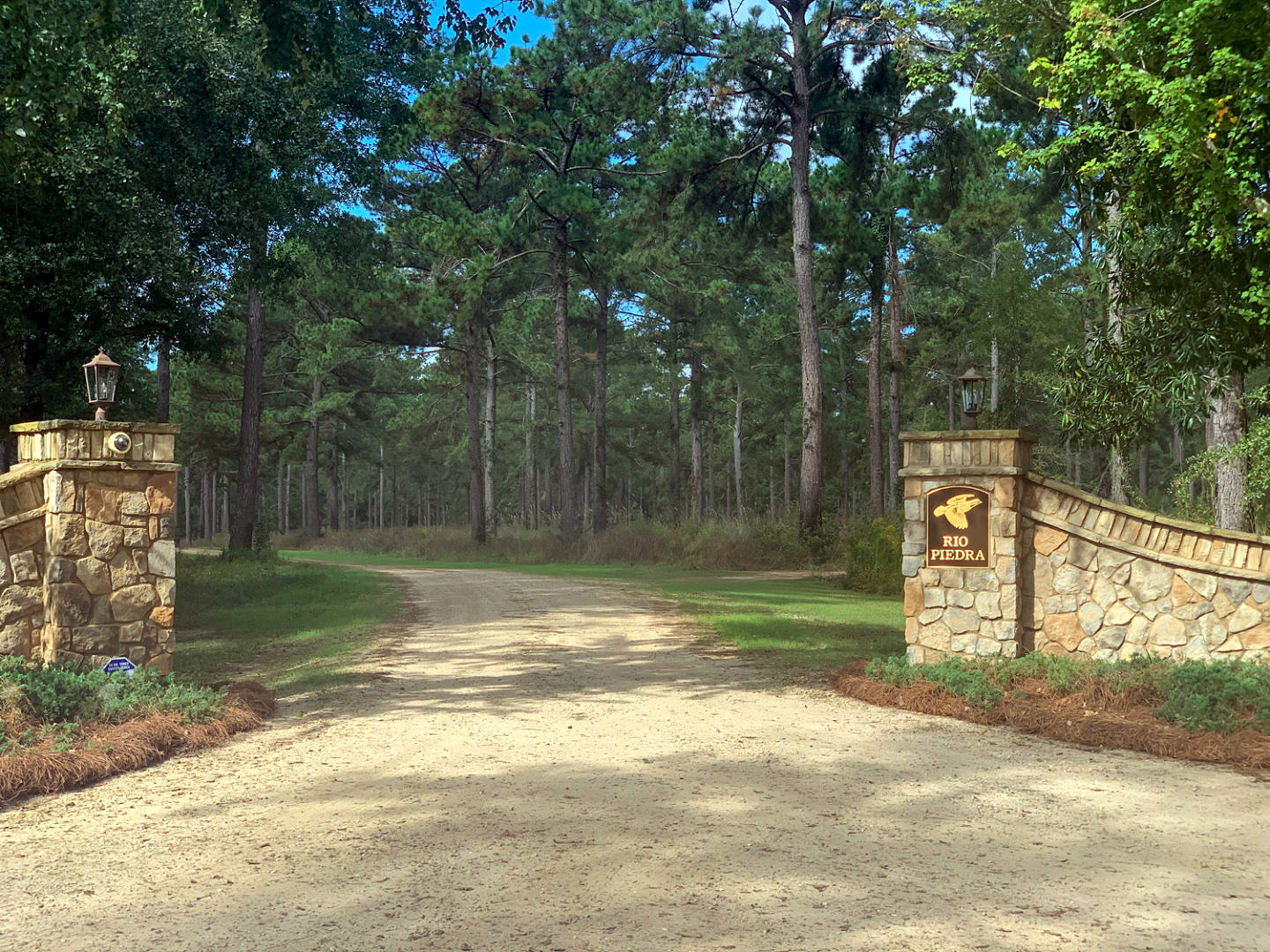 We dropped the kids off at school and headed south from Atlanta. It's about three hours down to Camilla. Our route took us on highways through Columbus, then on state roads the rest of the way. We both began to decompress as we made our way south through the heart of Georgia.
We arrived to meet our friends before noon, which gave us a chance to unload our trucks and unpack our gear in our cabin before heading to the lodge for lunch. Let me warn you- you'd best come hungry to Rio Piedra because they are going to feed you well. Ribs, potato salad, baked beans, coleslaw, and homemade chips, finished with a perfect portion of perfect banana pudding. Resisting the urge to sleep off our feast, we walked back to our cabin to get changed for the afternoon.
Our first hunt was around 2 PM, and a jeep rolled into our cabin's round-about promptly at a quarter 'til. After chatting up our guide, Brad, we took some time to say hello to the dogs and loaded up our guns and gear. With it being early in the season, and with Georgia weather as mild as it could have been, Brad wisely made plans to switch out the dogs as much as possible.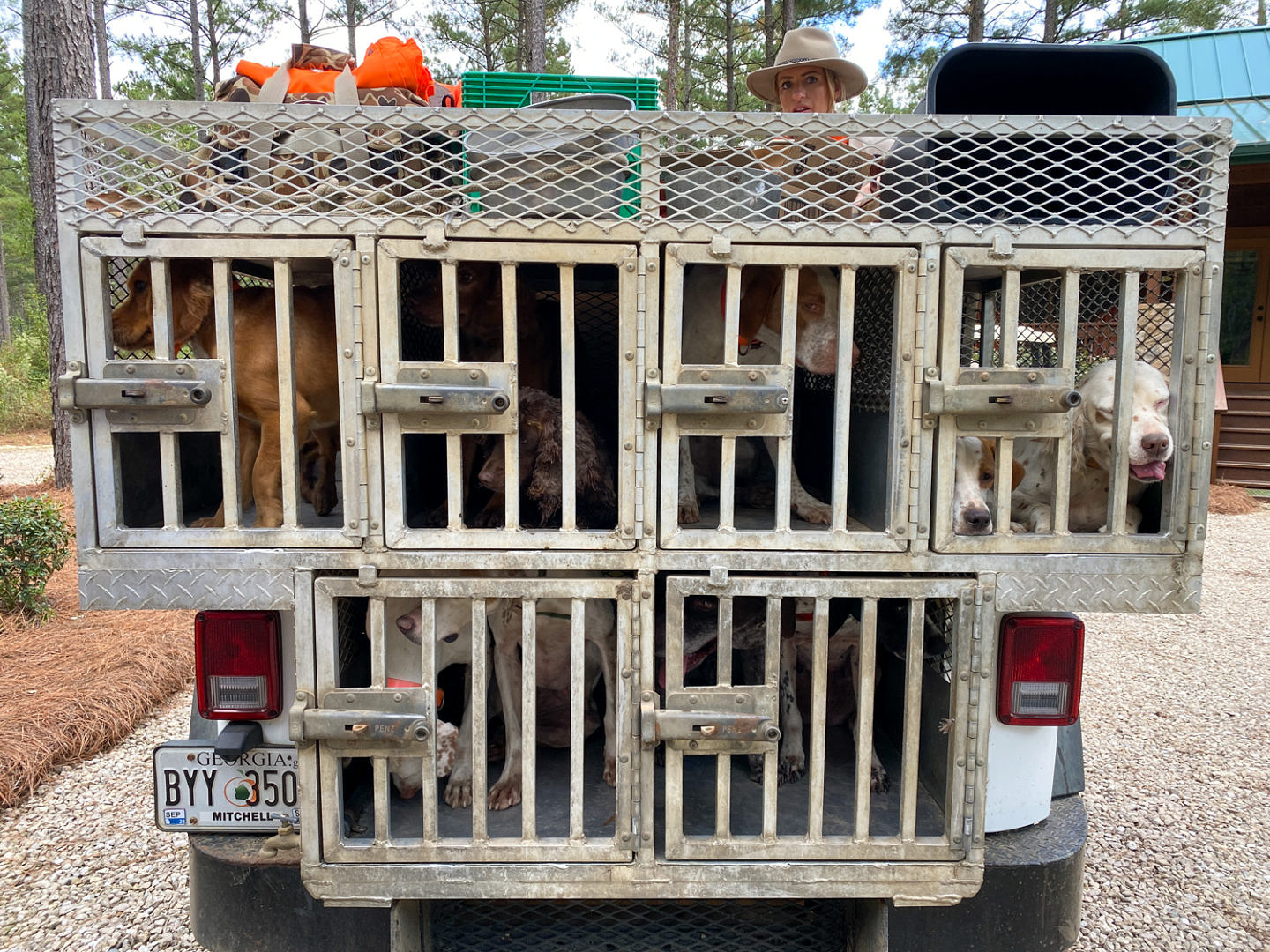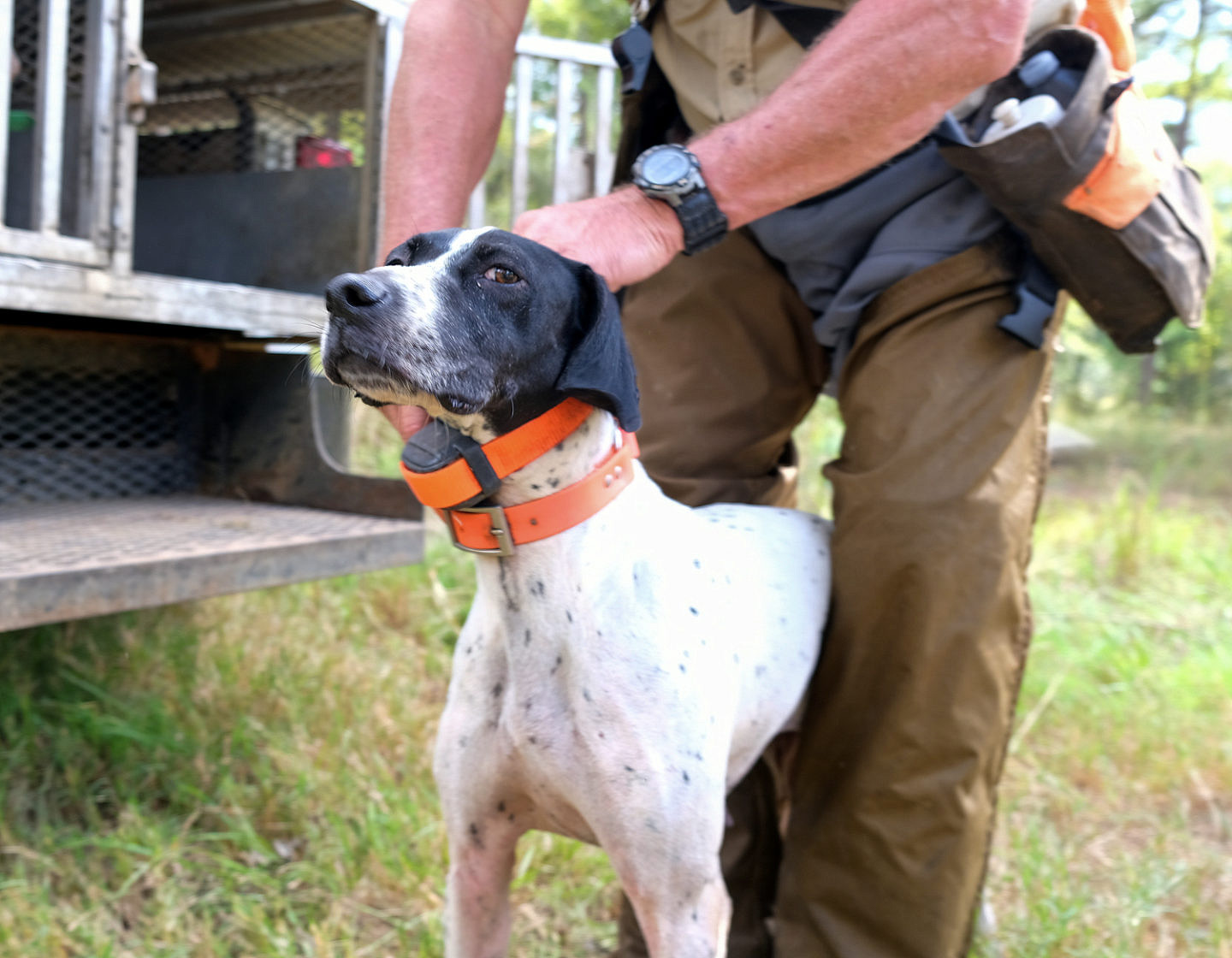 We headed out to our field and prepared for our first jaunt. Brad had us hunting the White Pines hunting area, which is one of sixteen on the property. Rio allows two guns on the ground at a time, and Mrs. RCS and our friend Ryan, anxious to find some birds, took the lead. Brad has an easy comfort to his guiding style that had her laughing quick and with Ryan's keen shot, his wife and I were happy to watch the dogs do their thing and follow behind.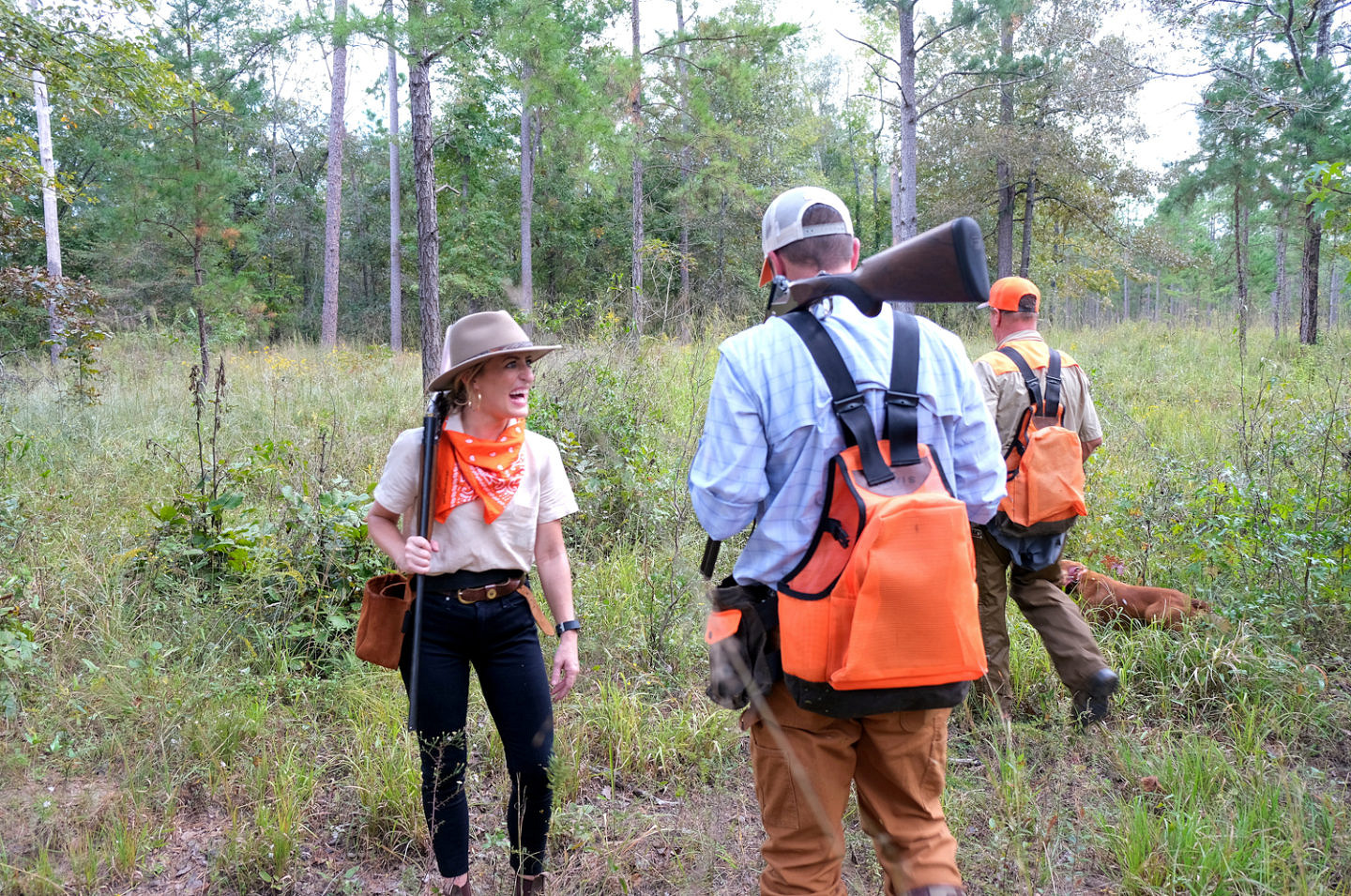 As soon as the dogs hit the ground, they went to work. They quickly locked up on a covey, and the action started. That's how our afternoon progressed… lots of action, followed by more action.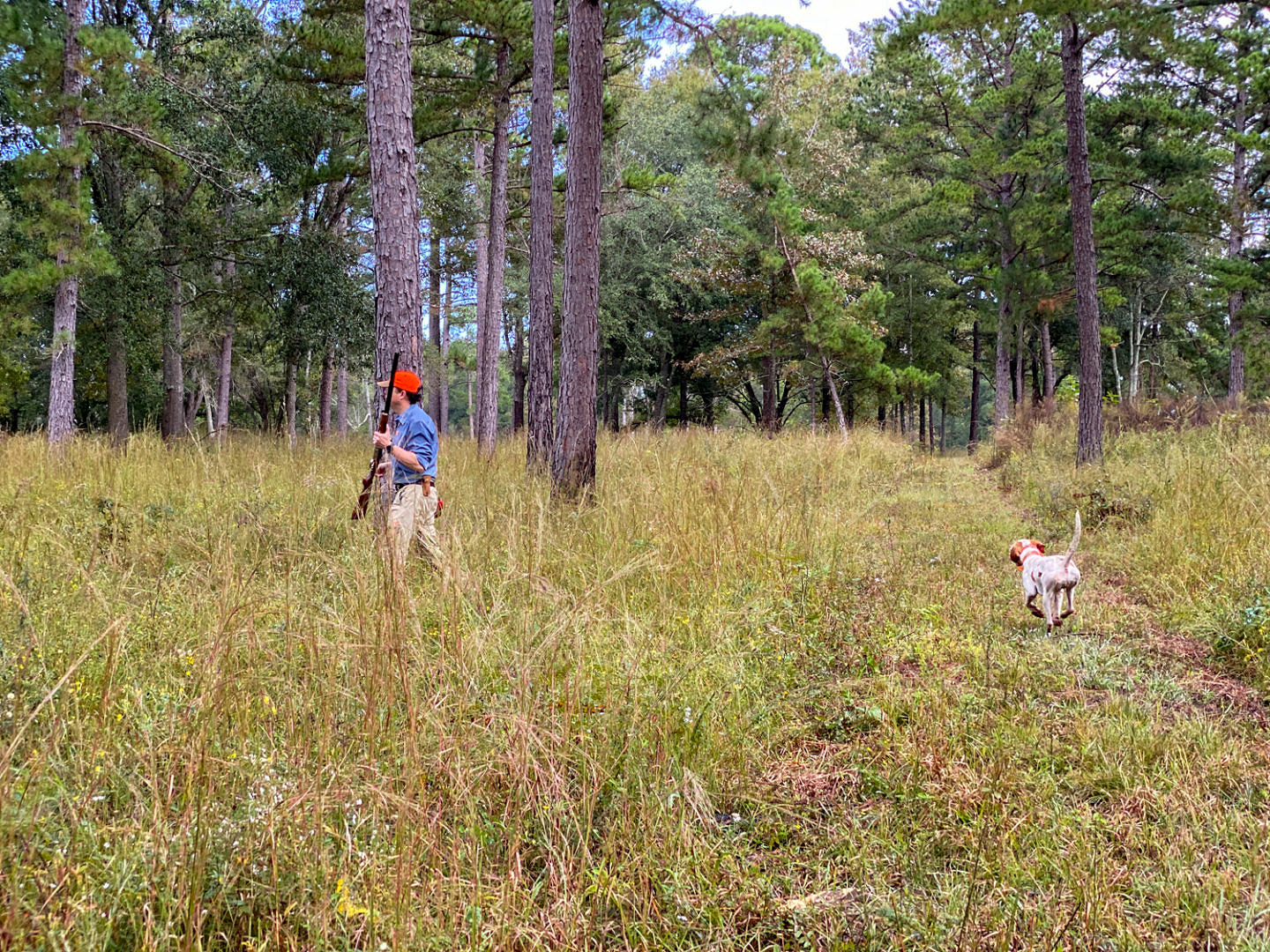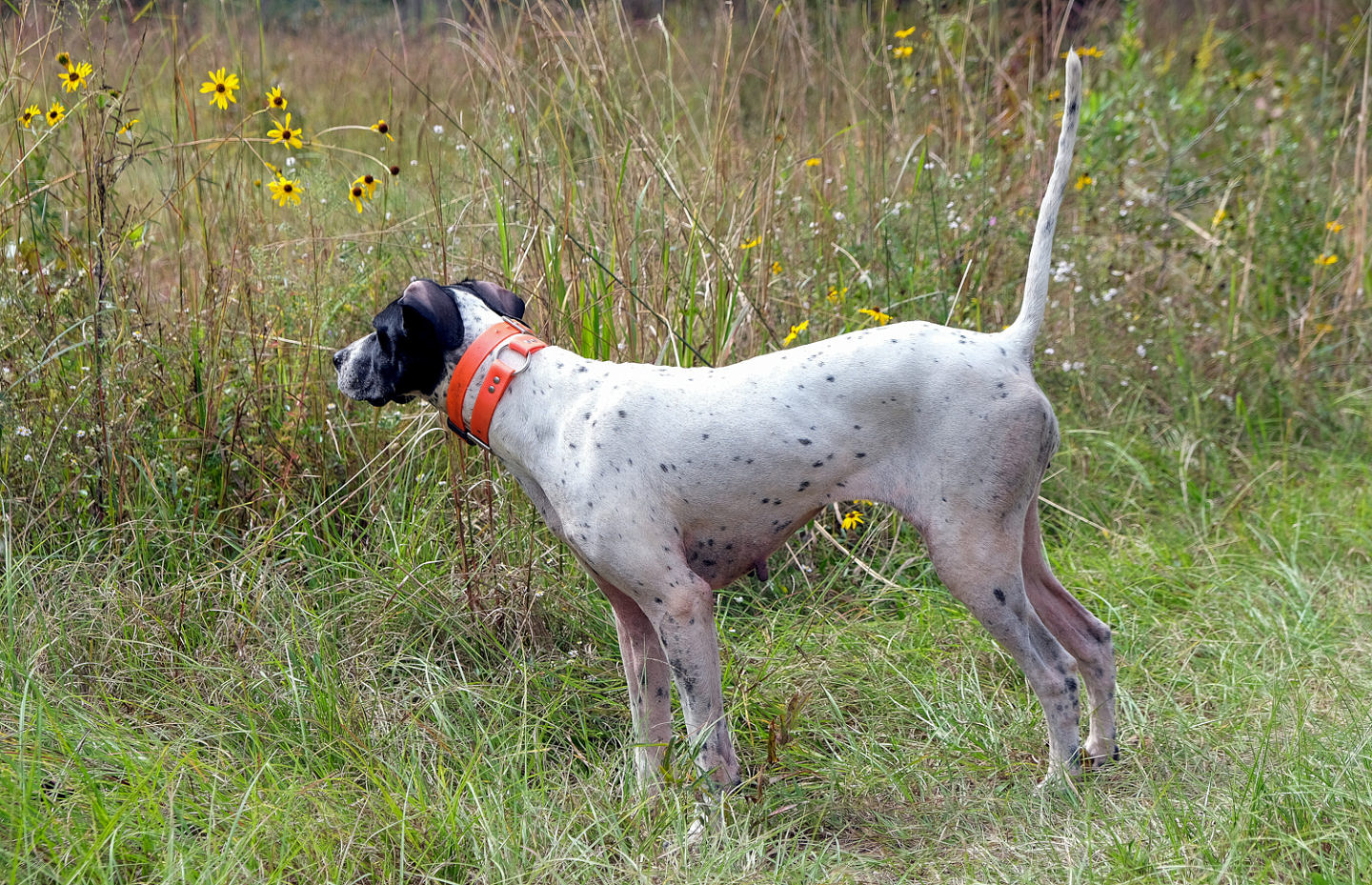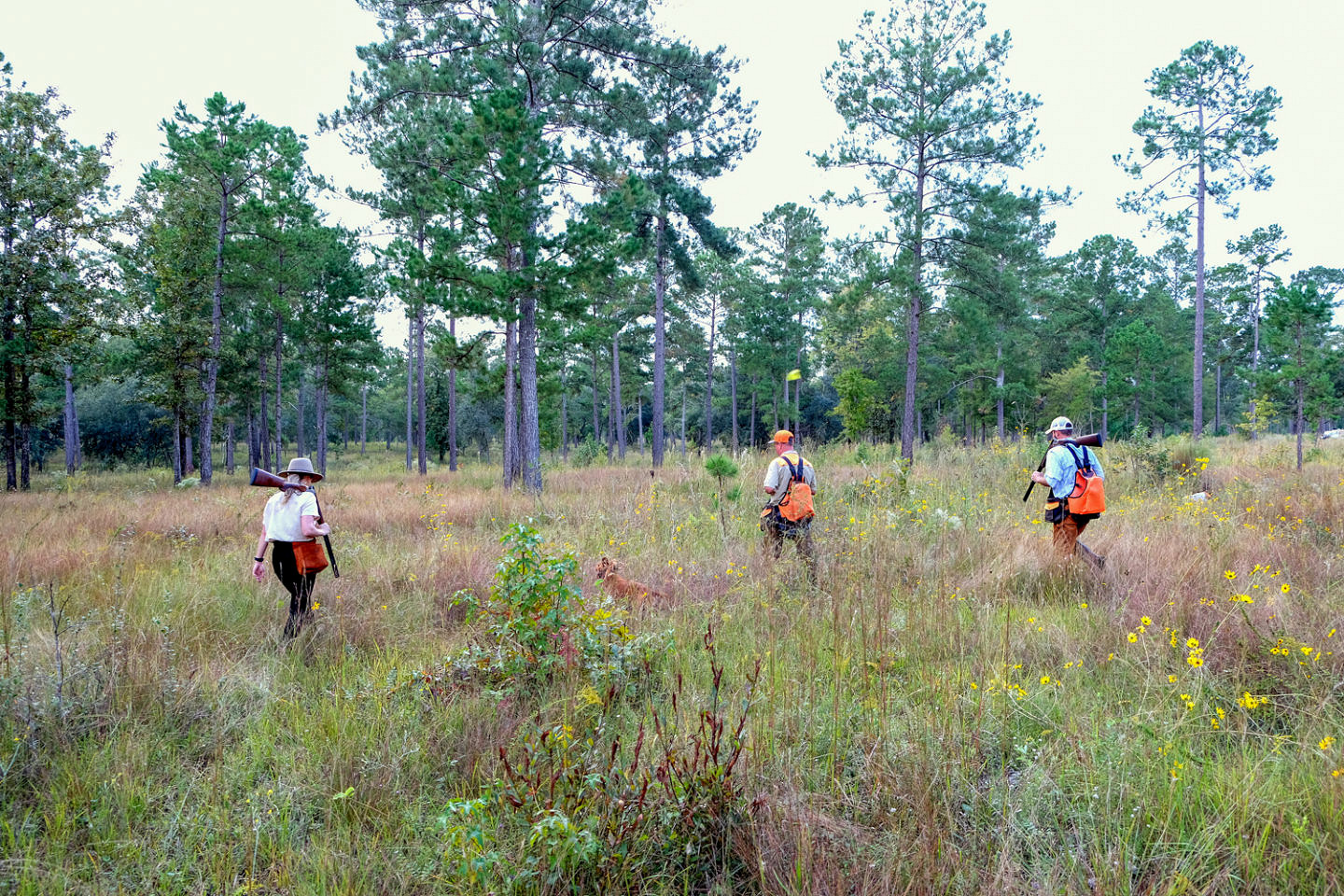 Quail hunts are associated with dead brush, trampled grass, leafless trees, and cold hard dirt. With the early season hunt, the ground cover and the foliage were still bright and full of the vibrant colors of late Summer. The ladies couldn't get enough of the wildflowers covering huge areas of White Pines, and our pictures really don't do it justice.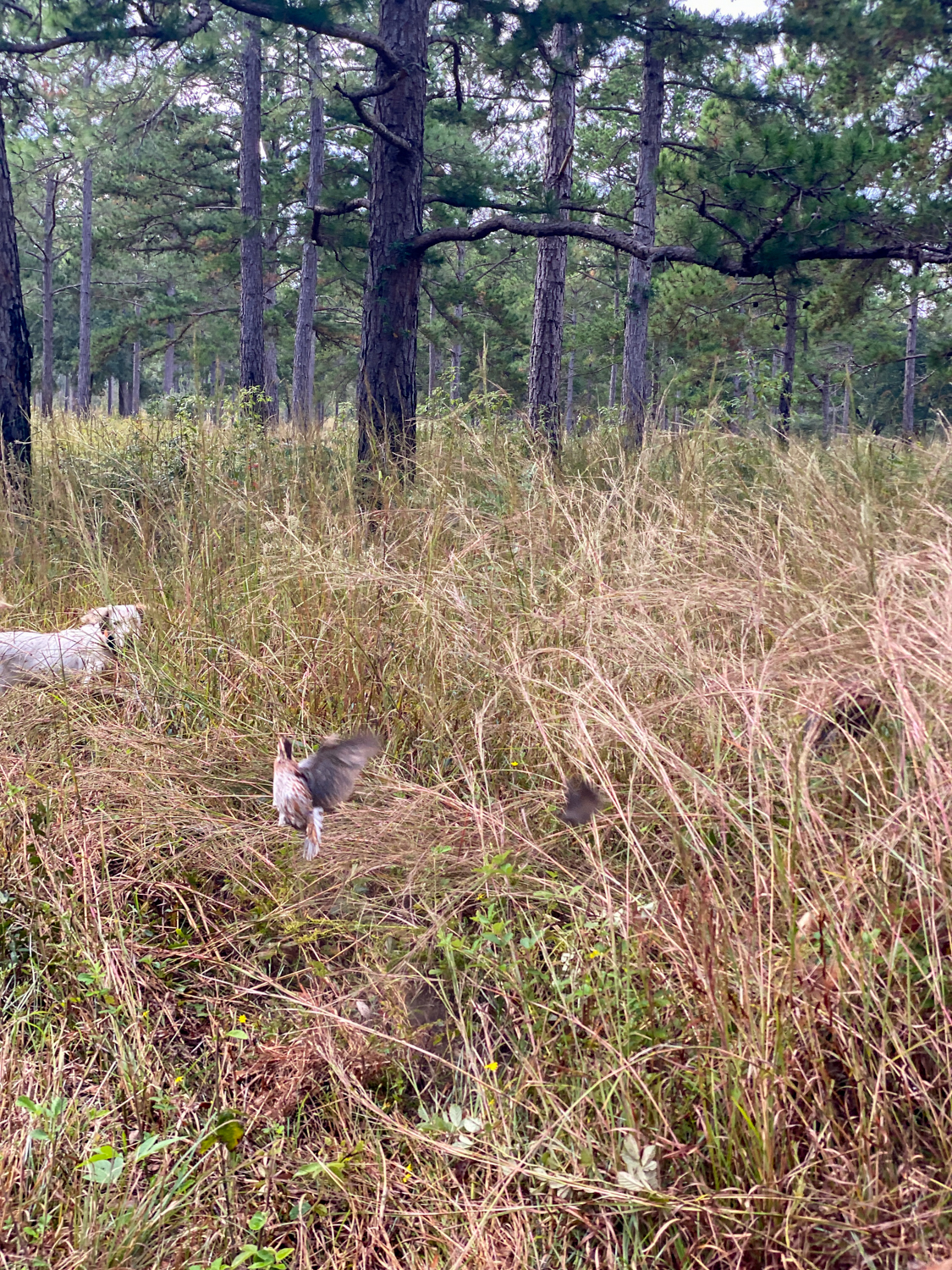 Given the warm conditions, the dogs performed extremely well.  They didn't kick any coveys, nor did they miss any birds- both experiences we've all had elsewhere. To say that these are 'good dogs' is an understatement because these dogs and their guides are world-class. And the quail? They were flying high!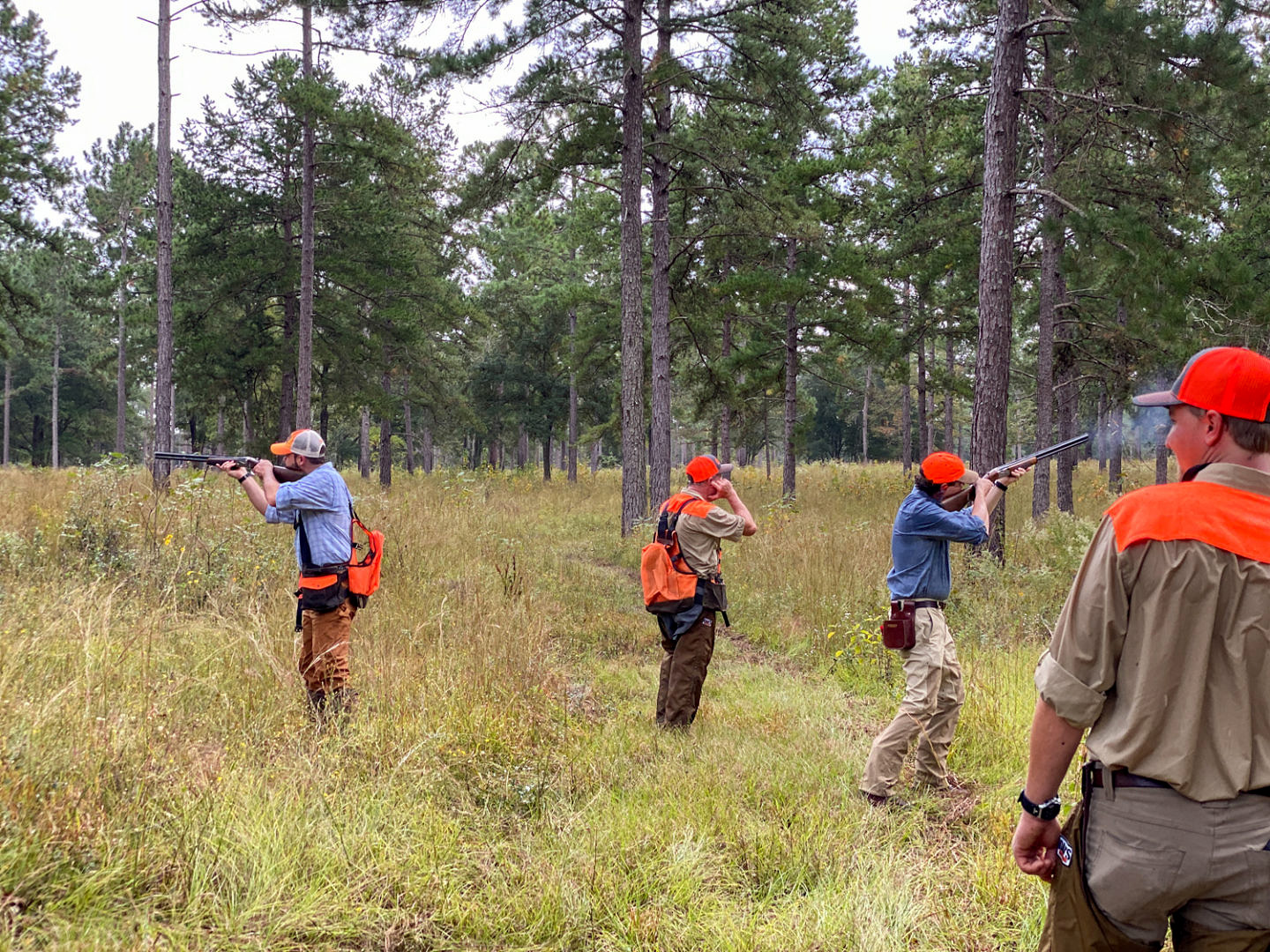 Once we finished, we headed back to our cabin.  All of the cabins at Rio Piadra are set up in a loop, almost like an exaggerated cul de sac, just out of shouting distance of one another. They all have a secluded feel, surrounded by tall pines and hardwoods dripping with Spanish moss.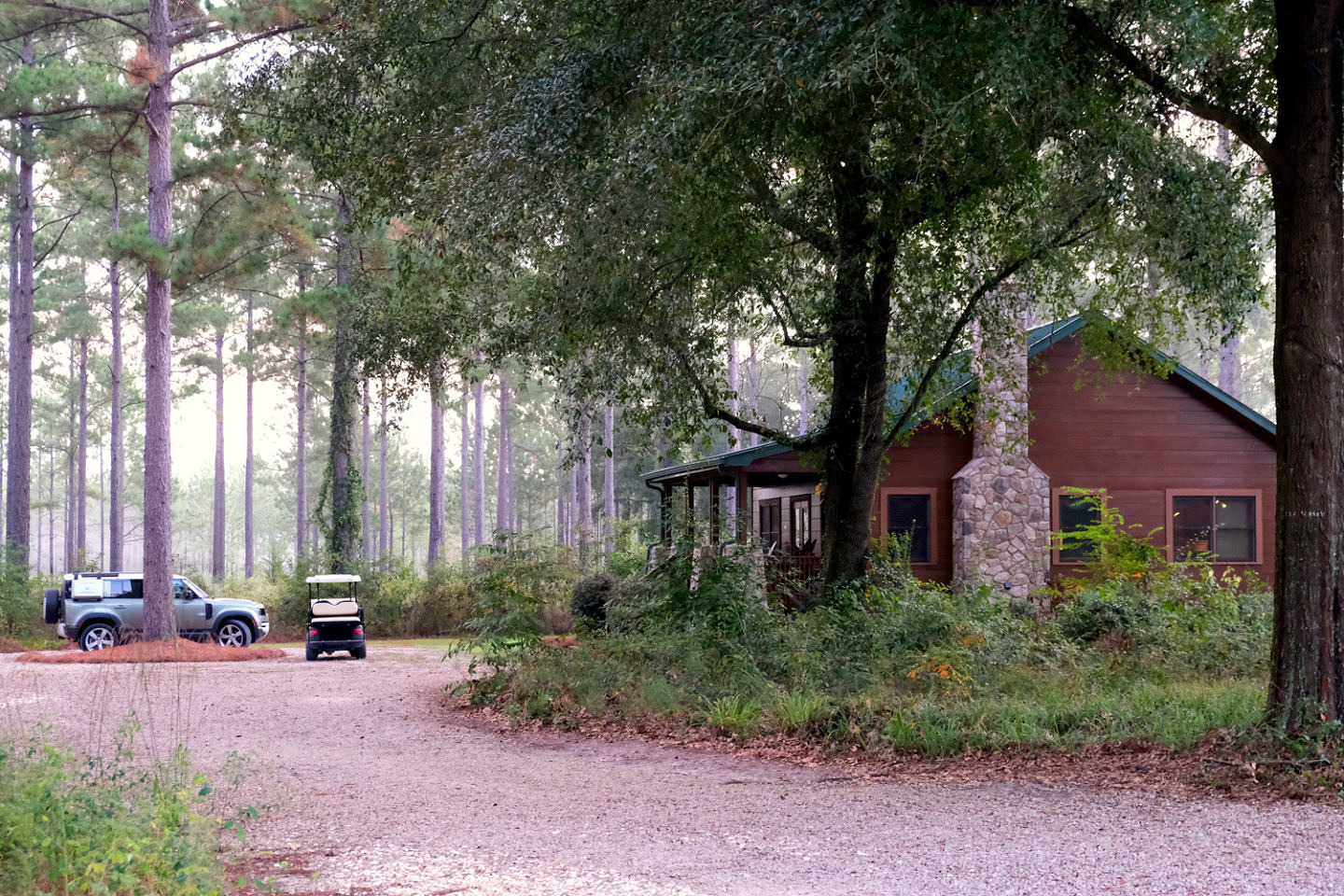 Our party stayed in Wiregrass Cabin, which is a two-bedroom cabin with a large family room and a long front porch with a couple of sets of rocking chairs. It's about a quarter-mile walk on the gravel road to the lodge, which is just right the right distance… it's not so long that the ice cubes in your drink melt. Each cabin has use of a golf cart, which we rarely used other than to explore the property a bit. We enjoyed the walk from our place down to the lodge.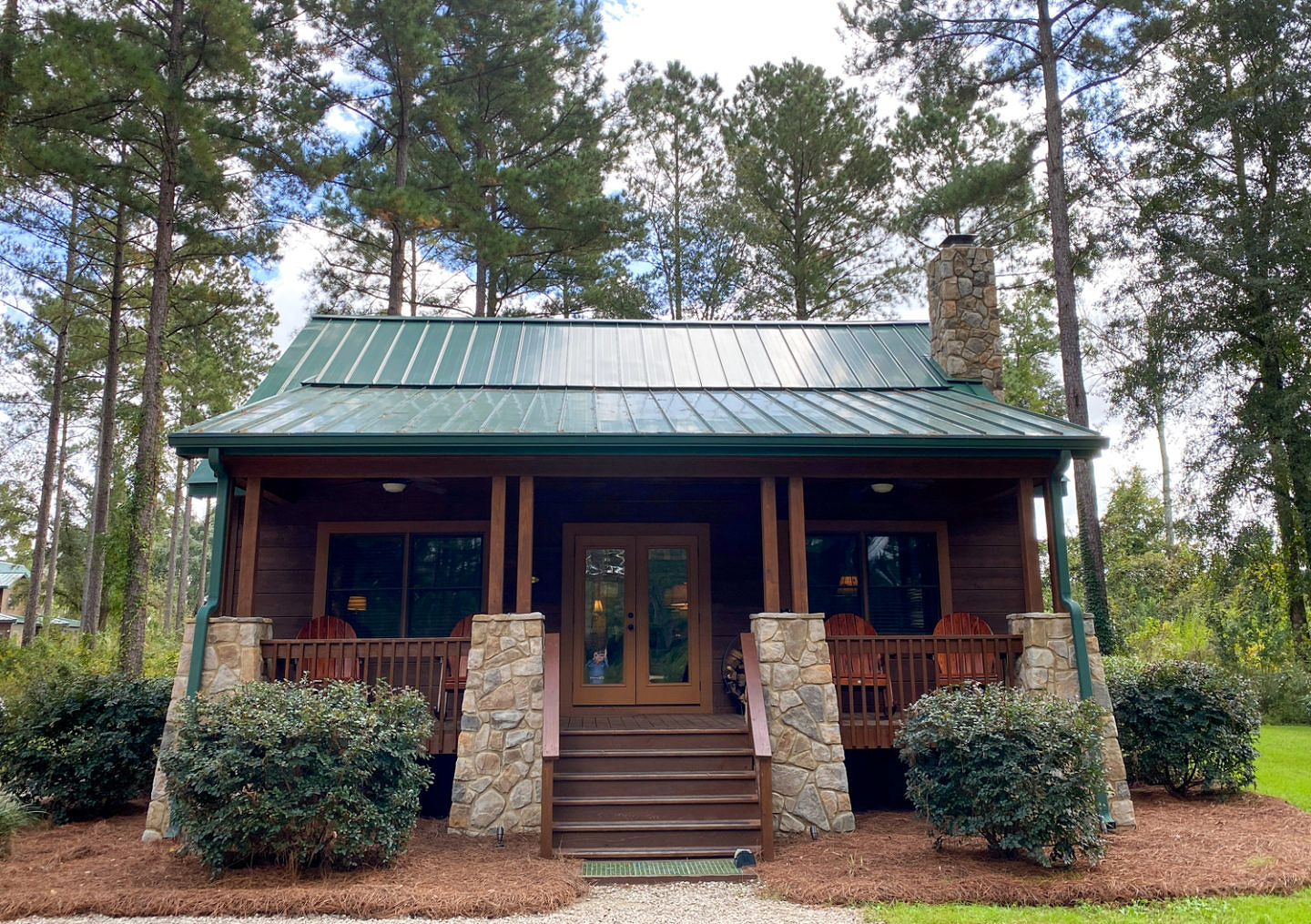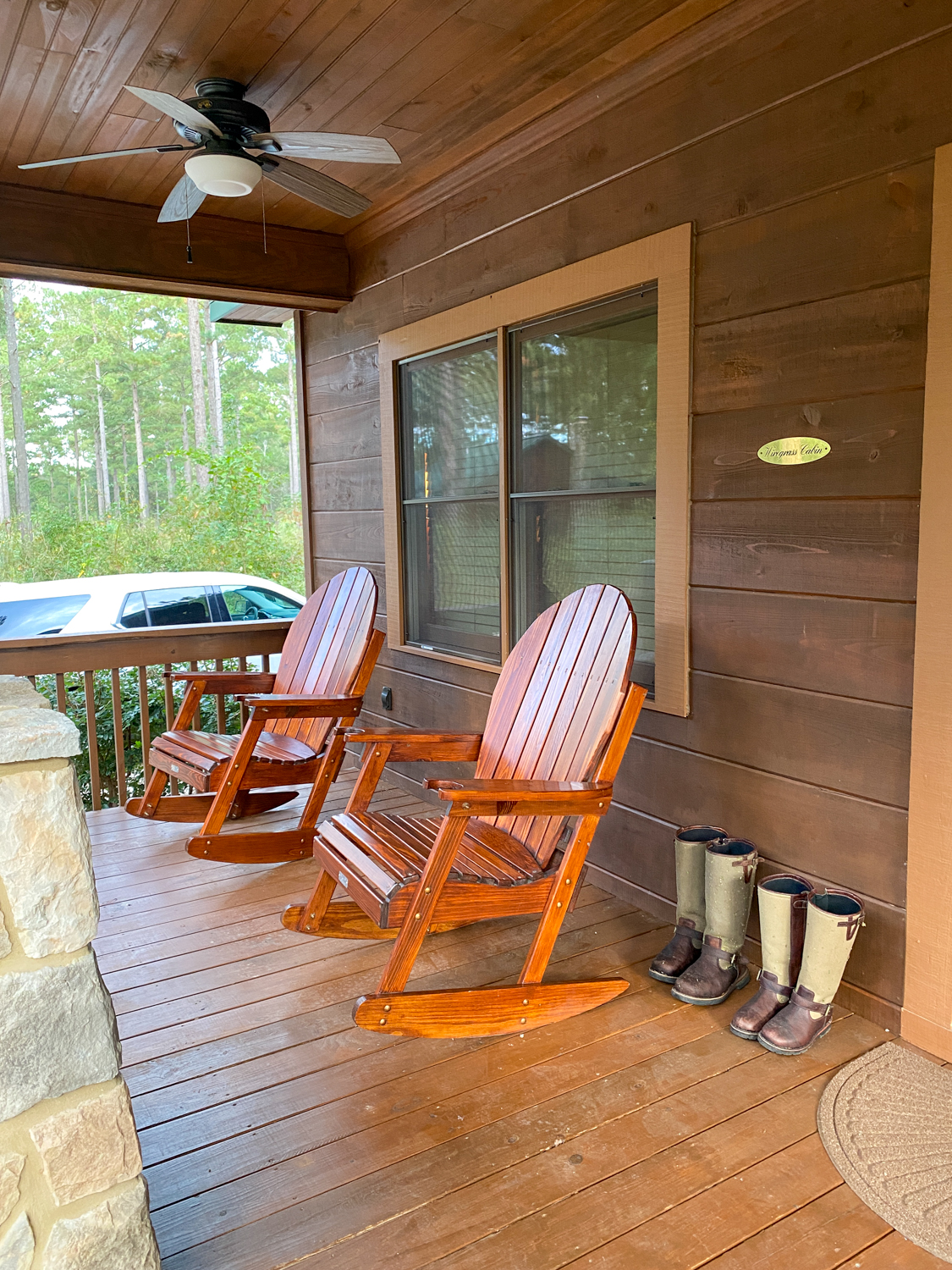 The family room is plenty roomy, but feels cozy and is instantly comfortable. The ladies curled up each in a chair as they caught up and shared pictures of kids, much as they would in our own homes. We didn't have any want for TV or wifi, but they are there should you be visiting a bit longer than we were able. The room's bar is stocked with most anything you'd like, providing both a few beers after the hunt and strong coffee before the next morning's. We all agreed that neither the lodge nor the cabins resemble the hunt camps our wives all aim to avoid.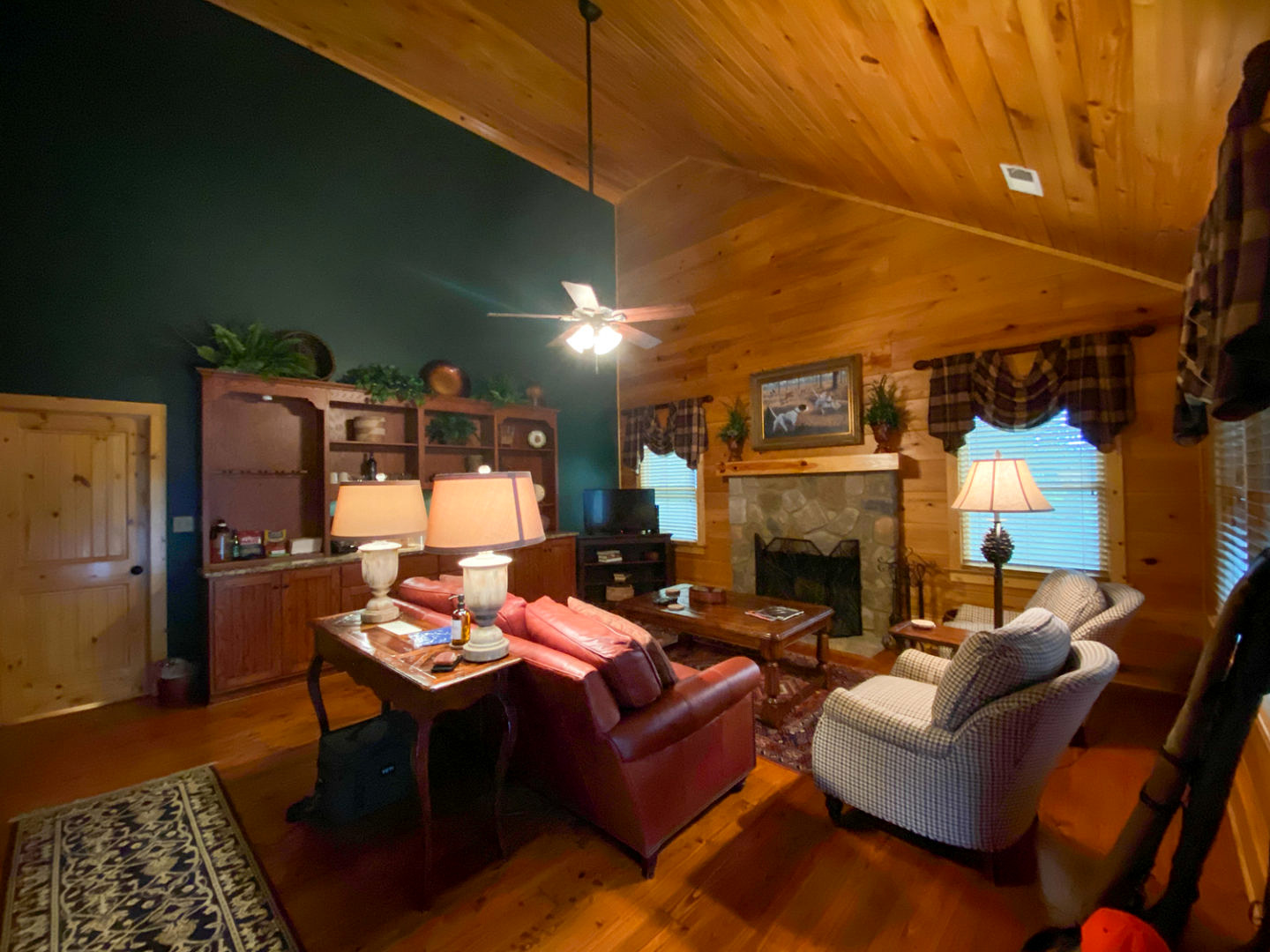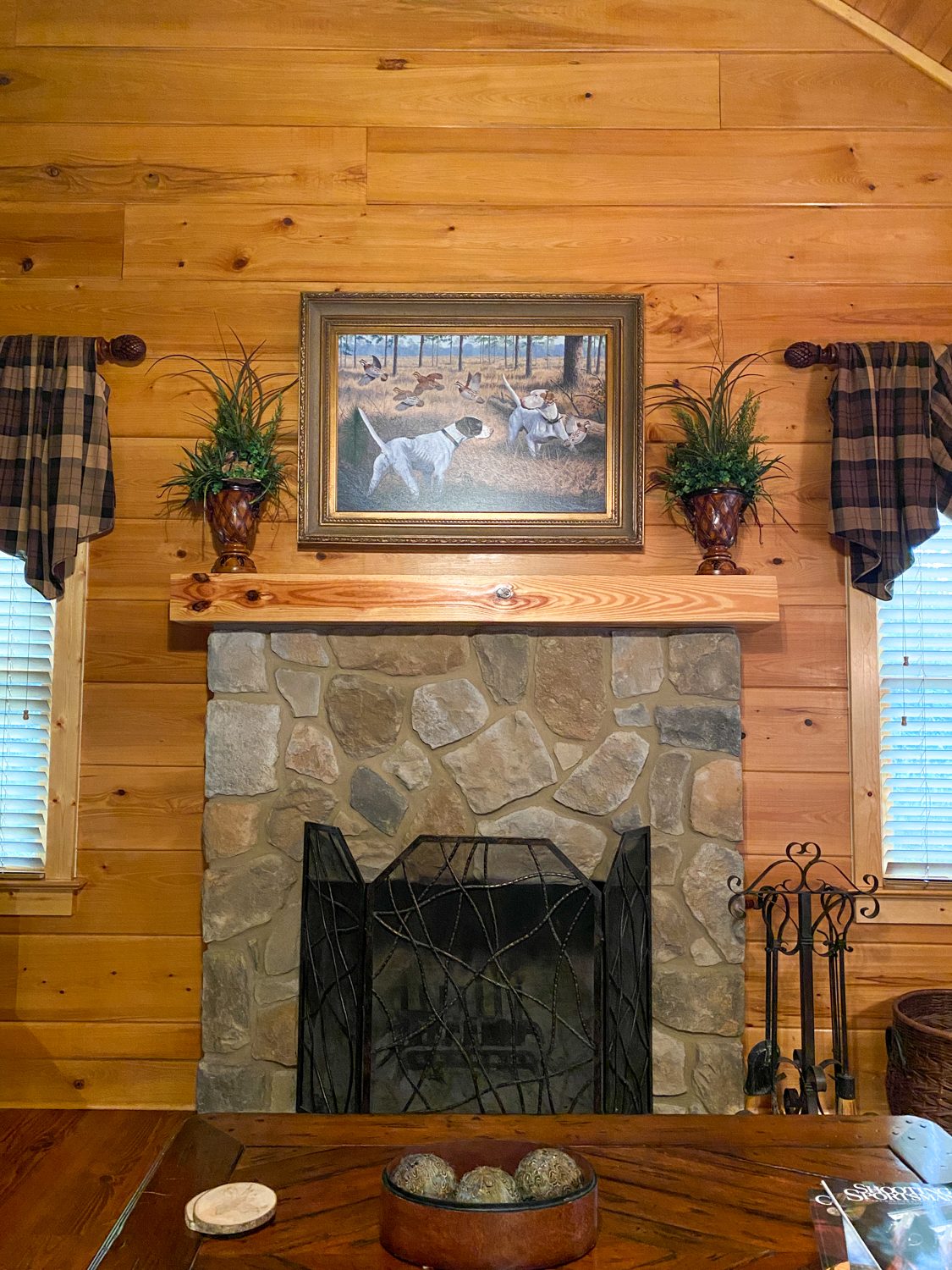 Each of our two bedrooms had two queen beds and plenty of room to make ourselves at home- no stumbling over suitcases and gear.  The beds are plush and comfortable, and after our busy day, we all slept well and easily. Each bedroom also has its an en suite bathroom, so both couples had plenty of privacy.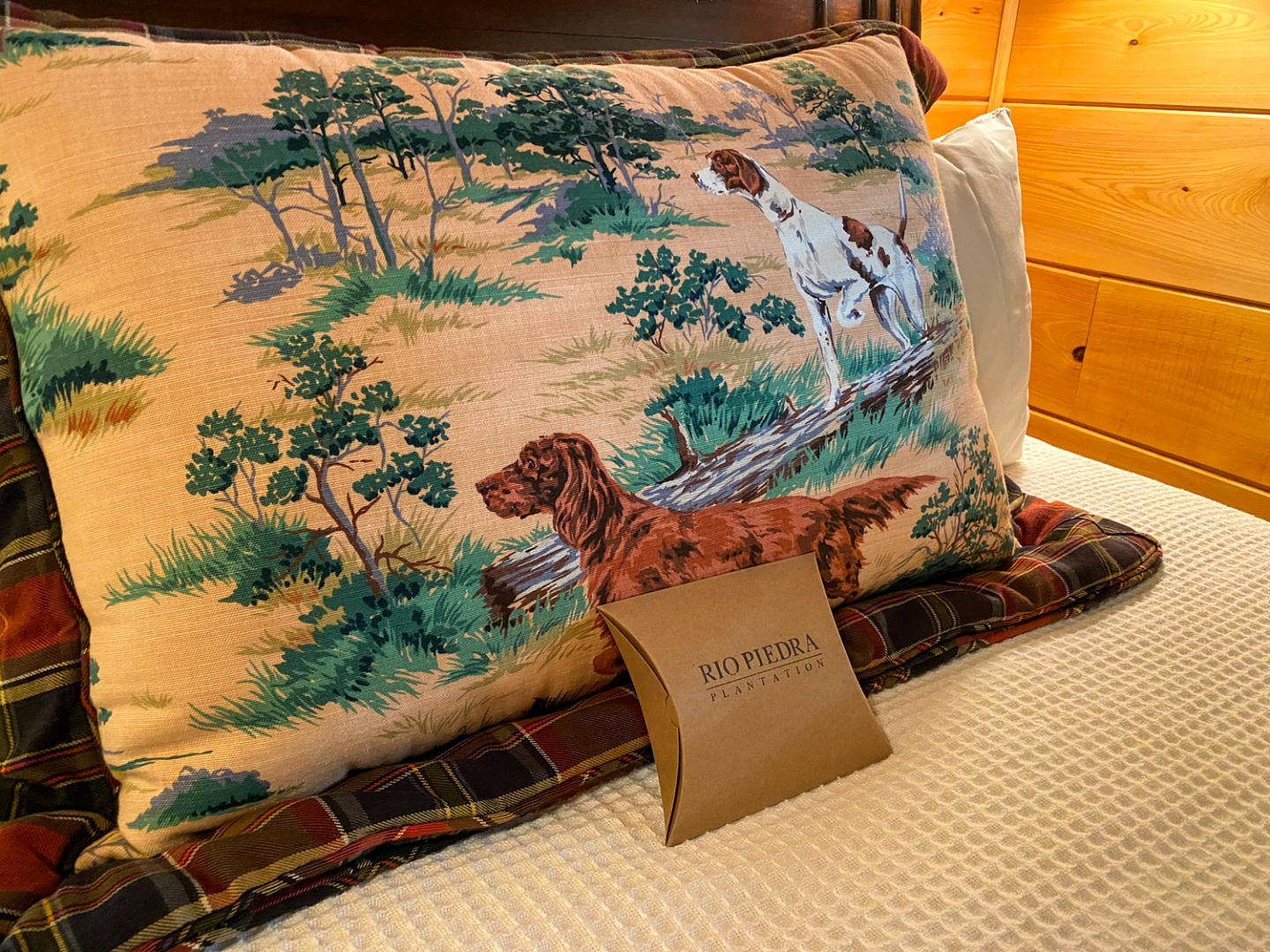 You'll find thoughtful touches around the lodge and in the cabins. There were local peanuts (the best!) and fresh cookies, packed in individual servings easily tucked into a coat pocket for field snacks. In our room, Beth and Sam left a personal note, as well as an itinerary of our daily schedules and the menus for each of our meals. Very forward-thinking. I really appreciate anticipated answers to questions that haven't yet been asked.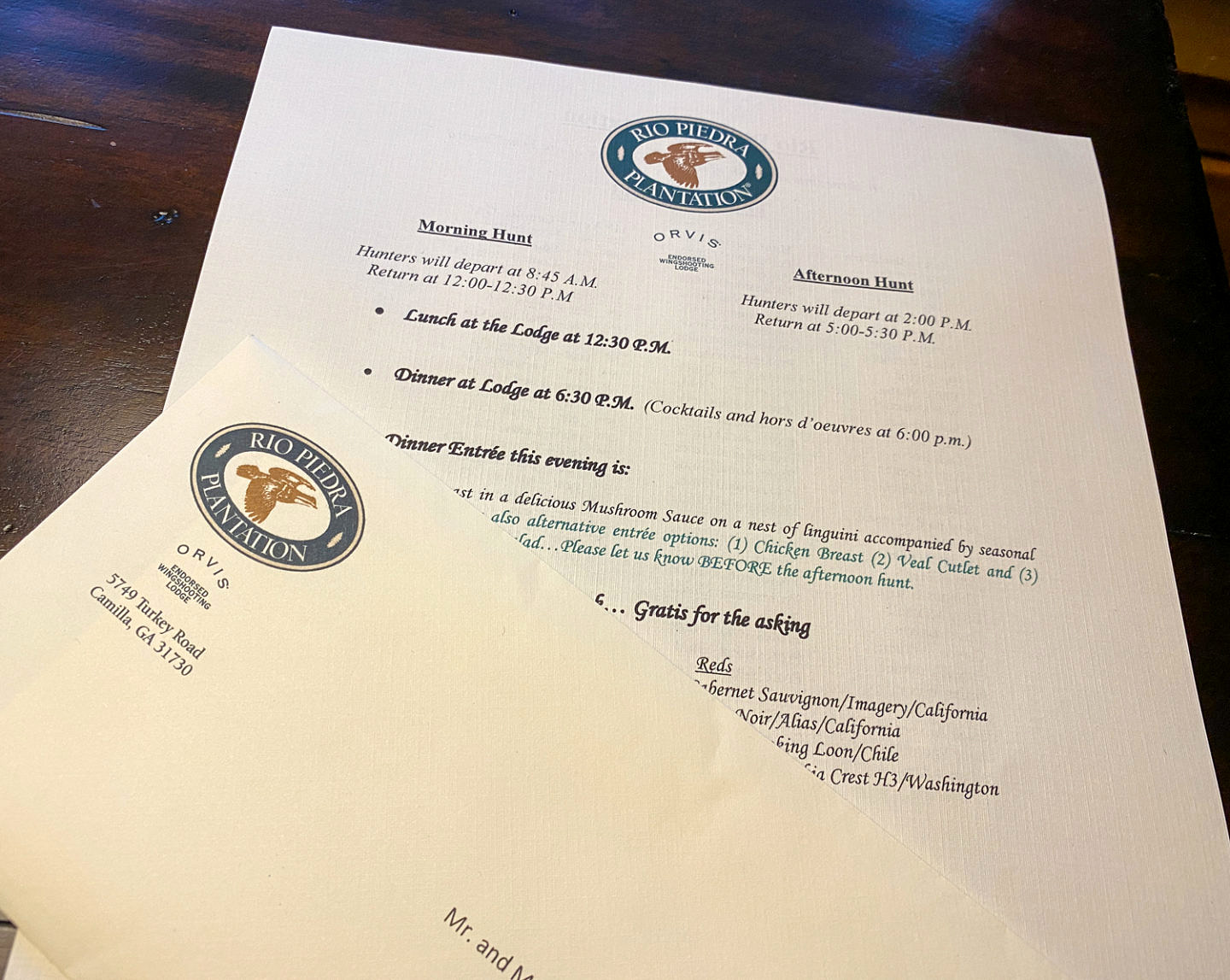 After cleaning up and getting dressed, we made our way down to the lodge for drinks and dinner.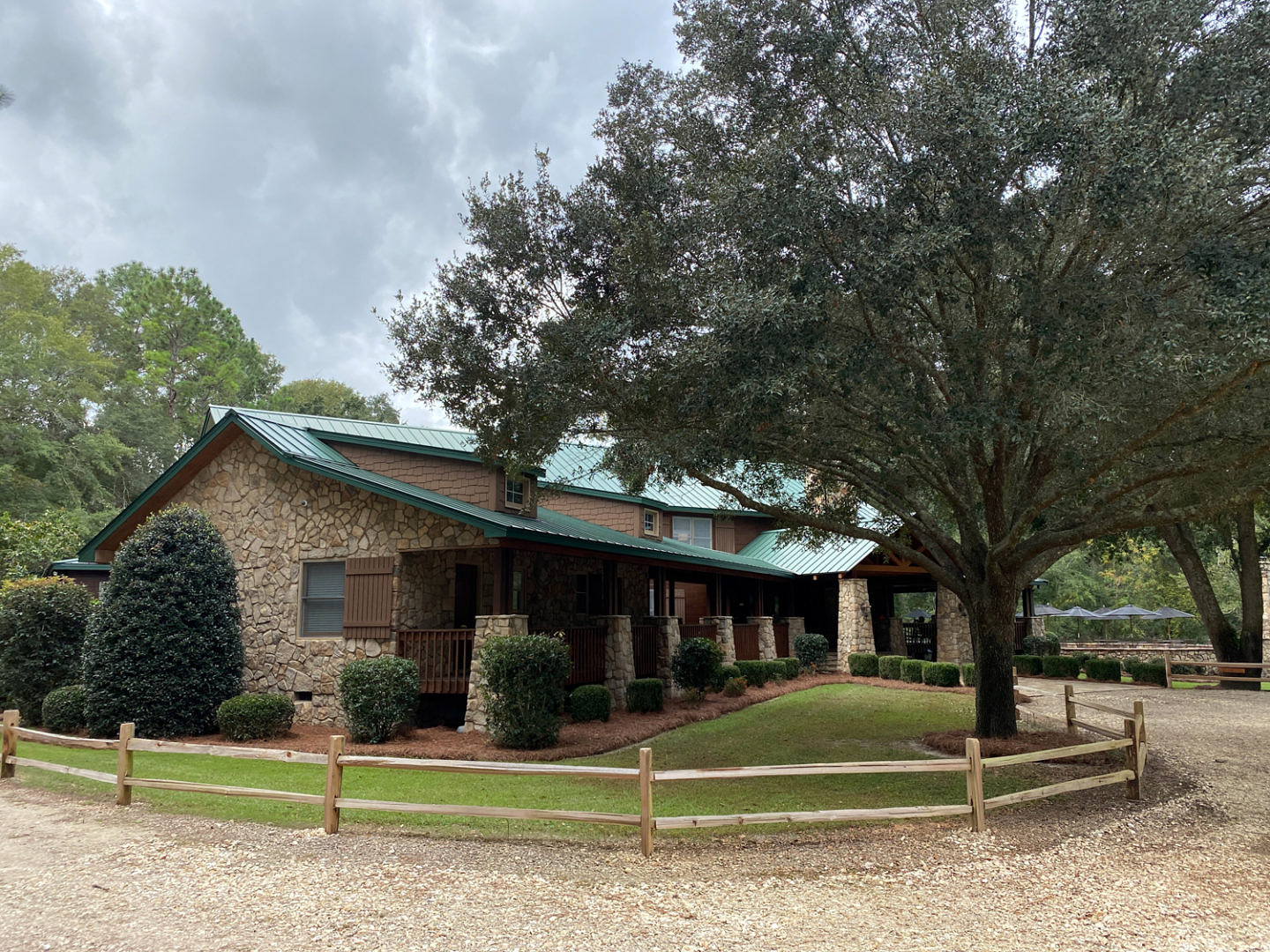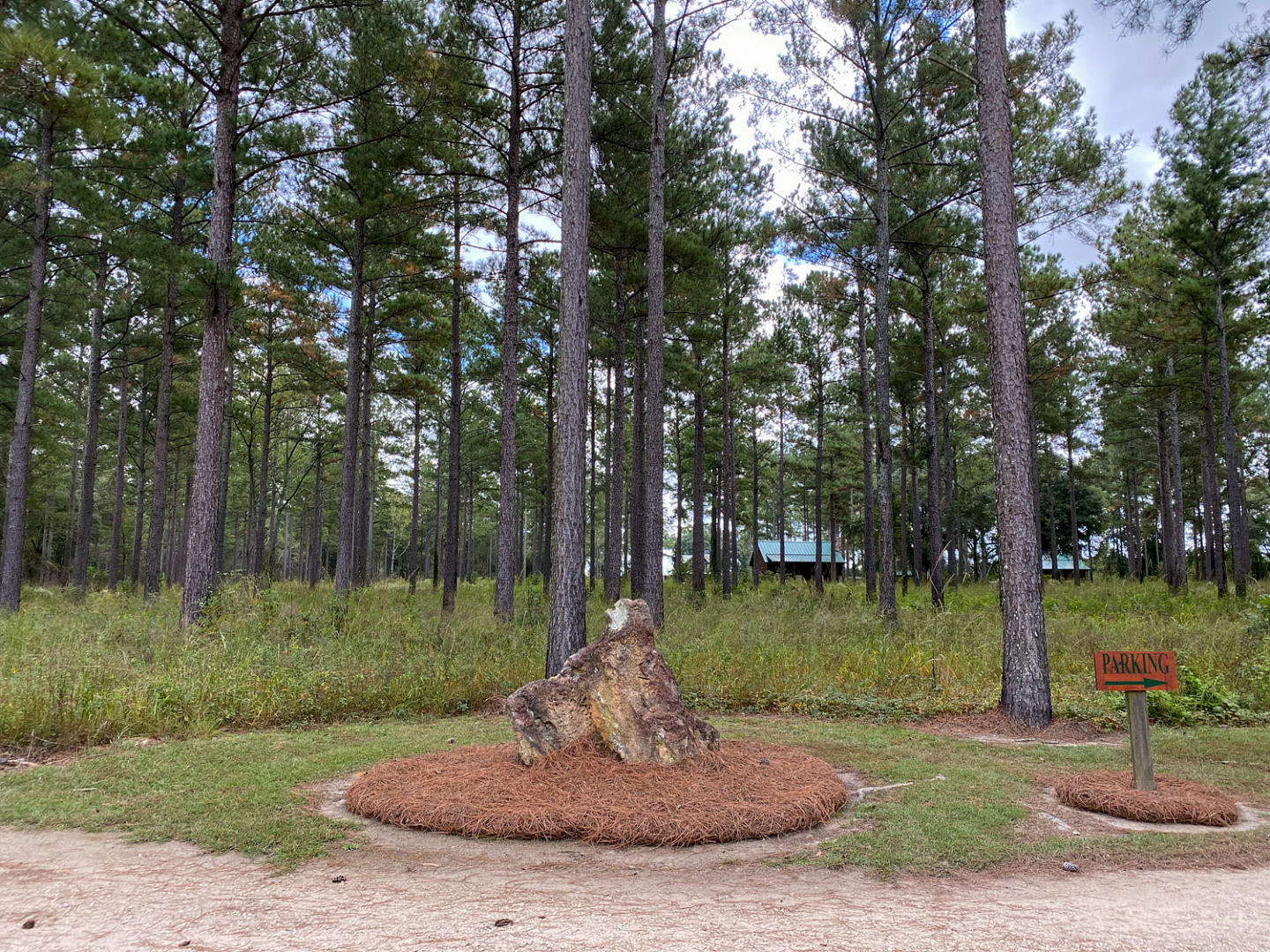 Rio Piedra's main structure, the lodge, is very handsome, with touches of the plantation's rich history displayed proudly around its meandering rooms. It's big, but as with everything around Rio, it is impressively intimate. Even as first-time visitors, we felt instantly comfortable. Of course this is intentional, but it never felt forced or artificial. The Atchison's want their guests to feel easily at home.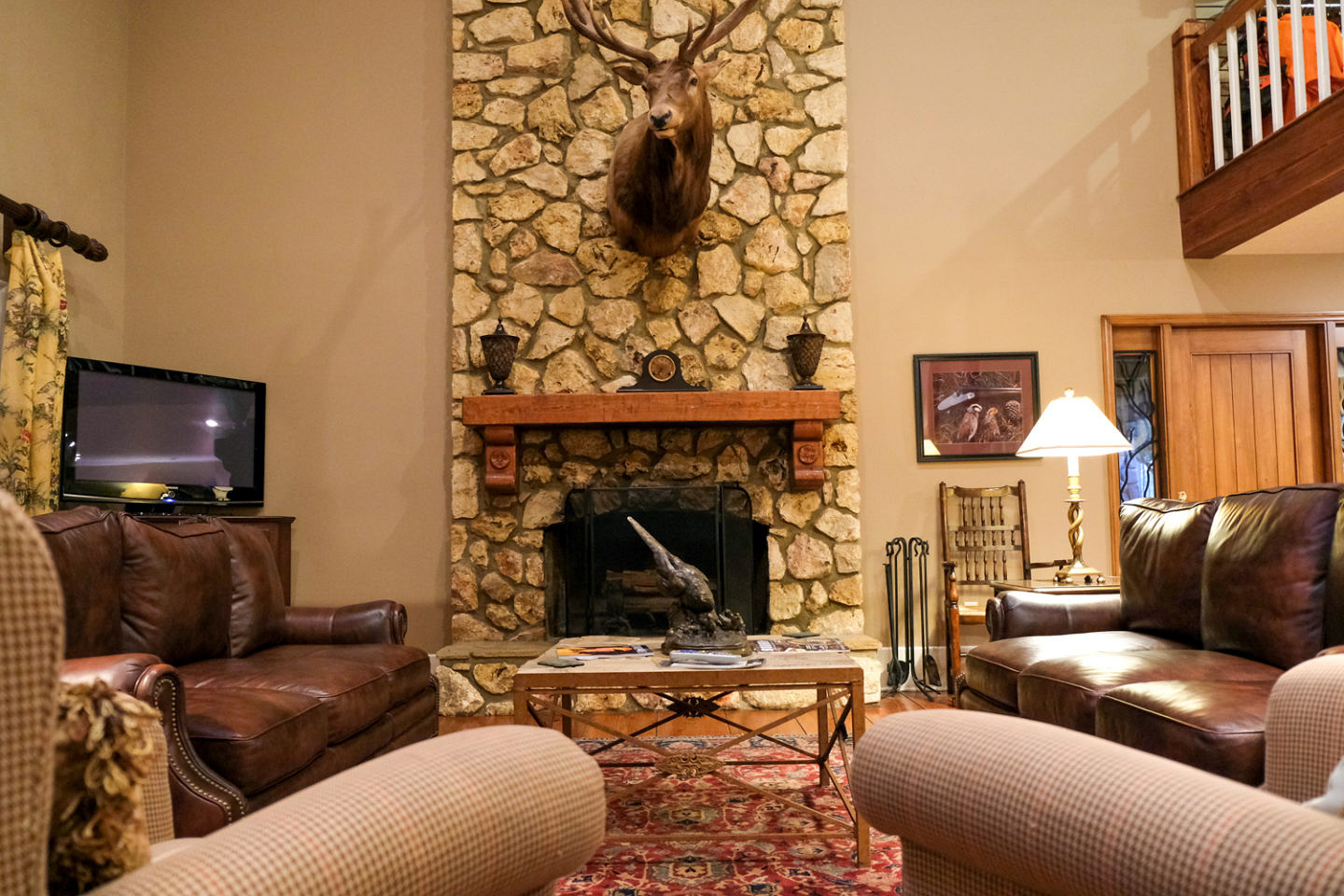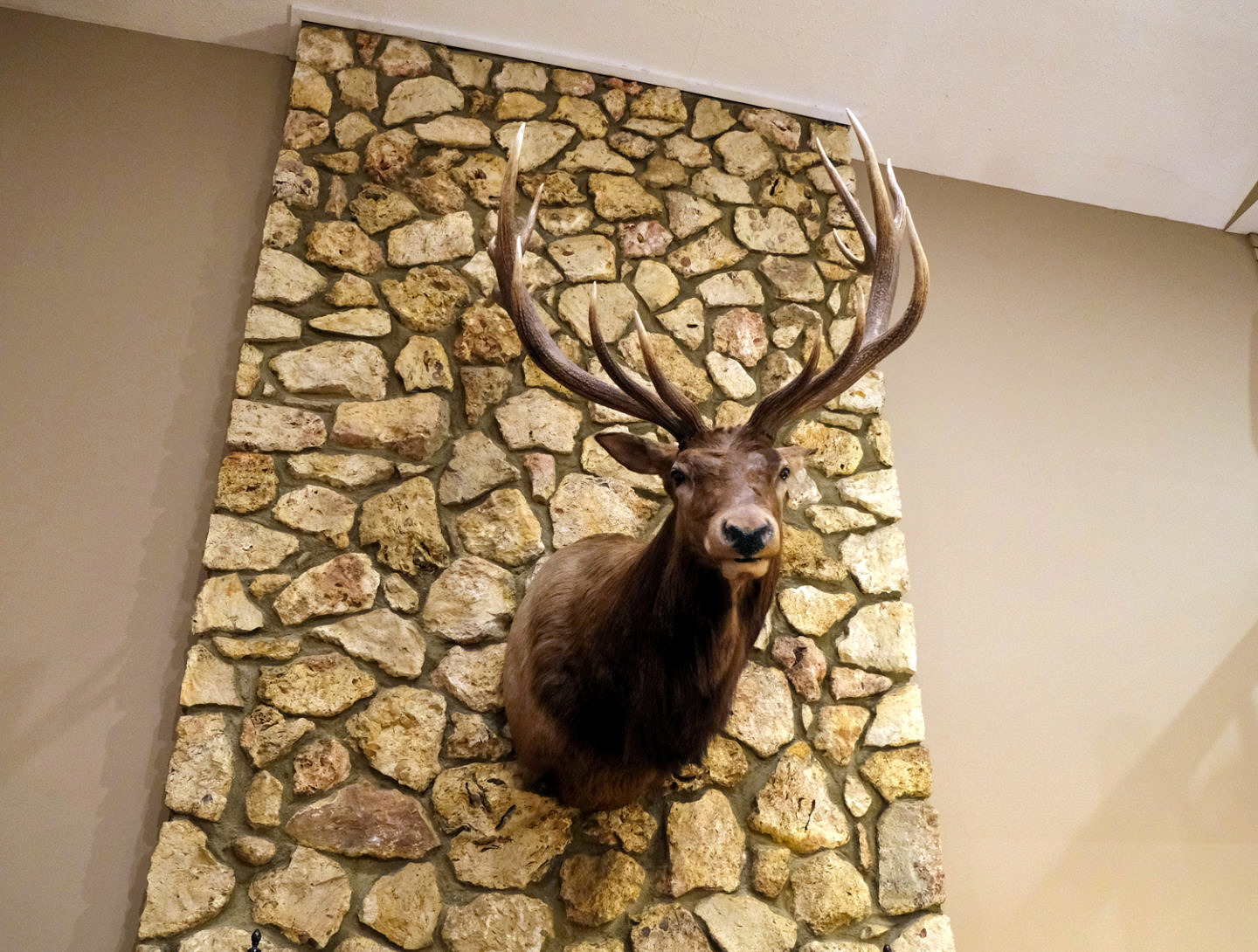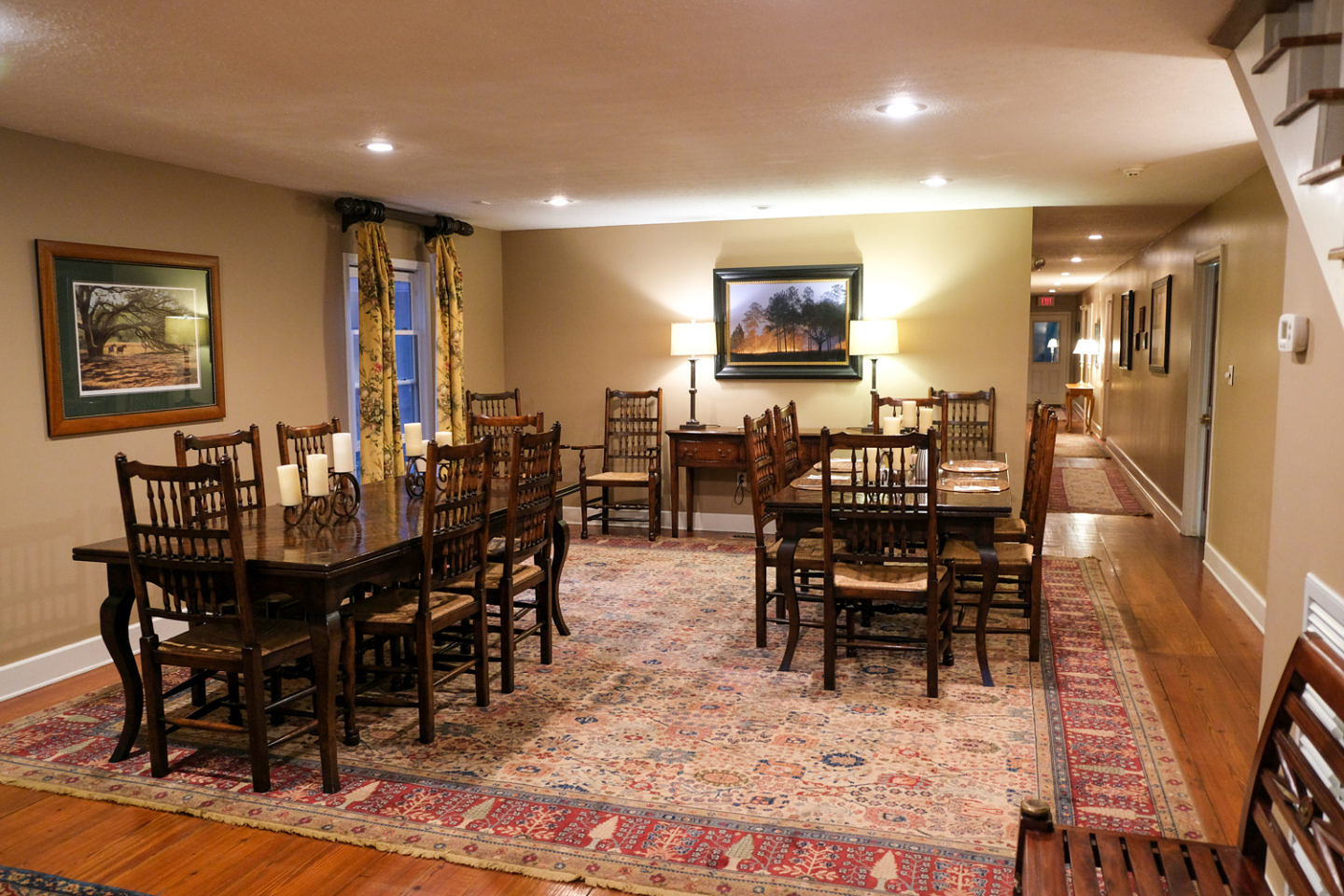 The lodge is a result of several additions, connected through sunrooms and charming hallways. We found several intimate corners and nooks, just calling for relaxing conversation, and their dining rooms can easily accommodate large parties and a full house as their guests prefer.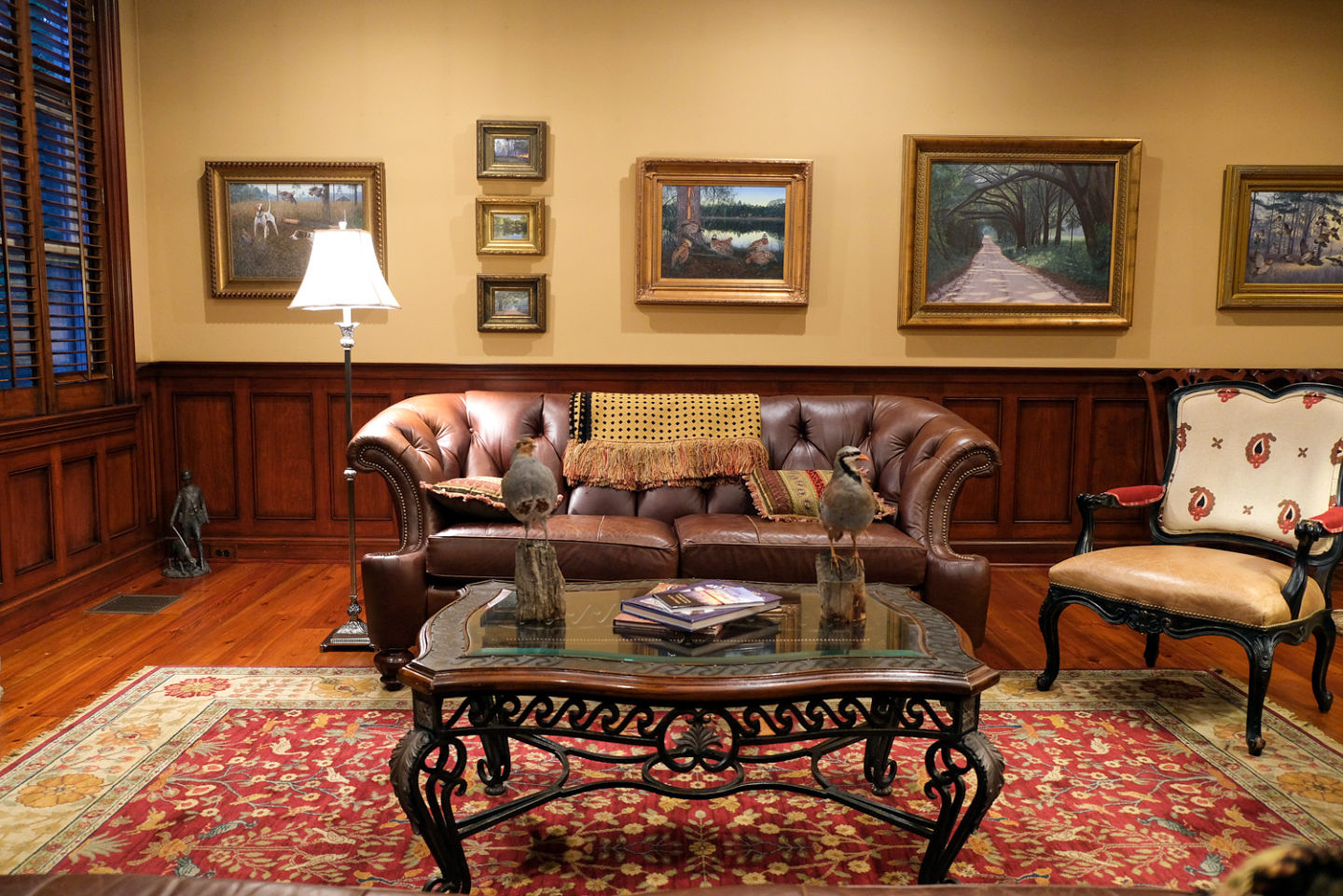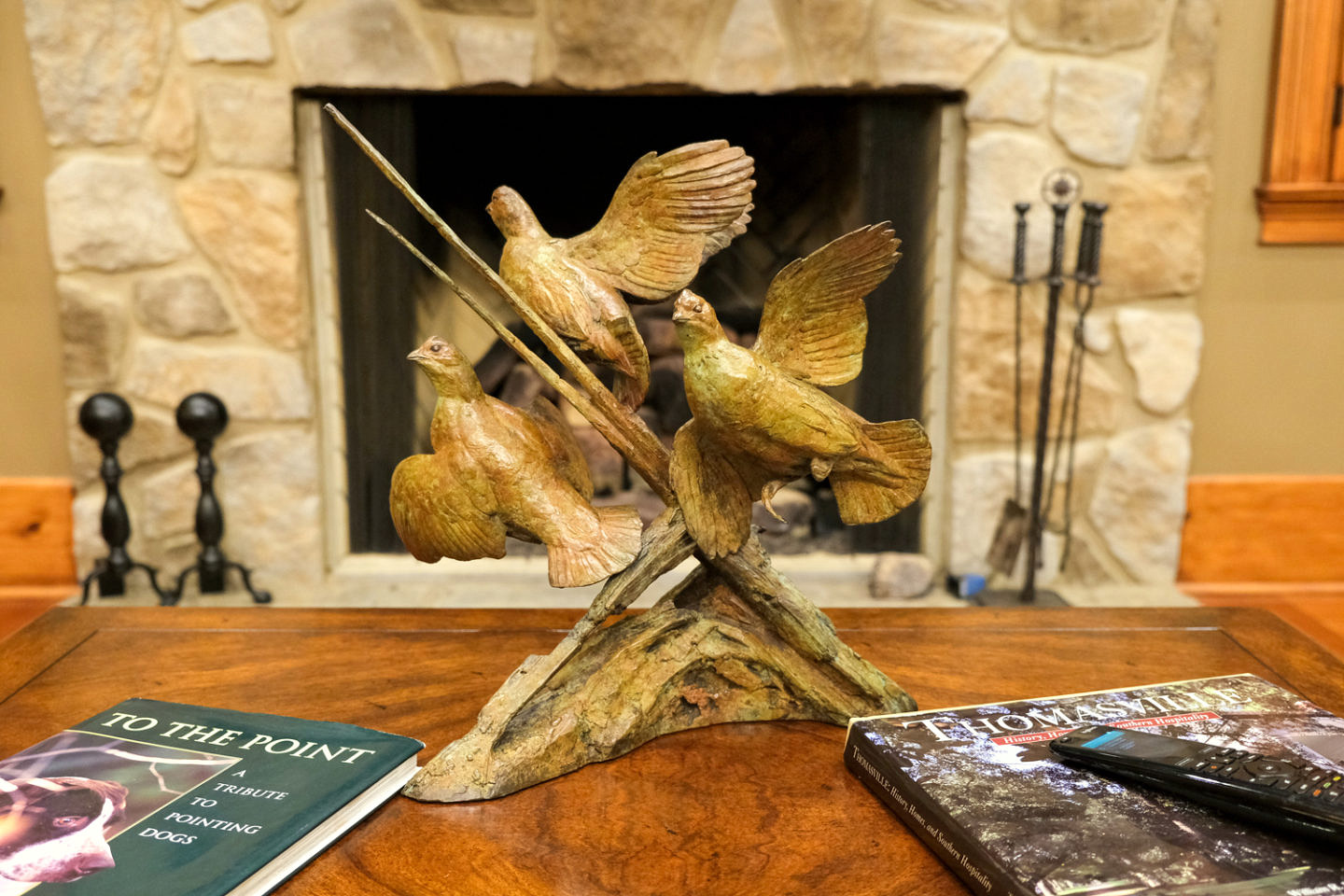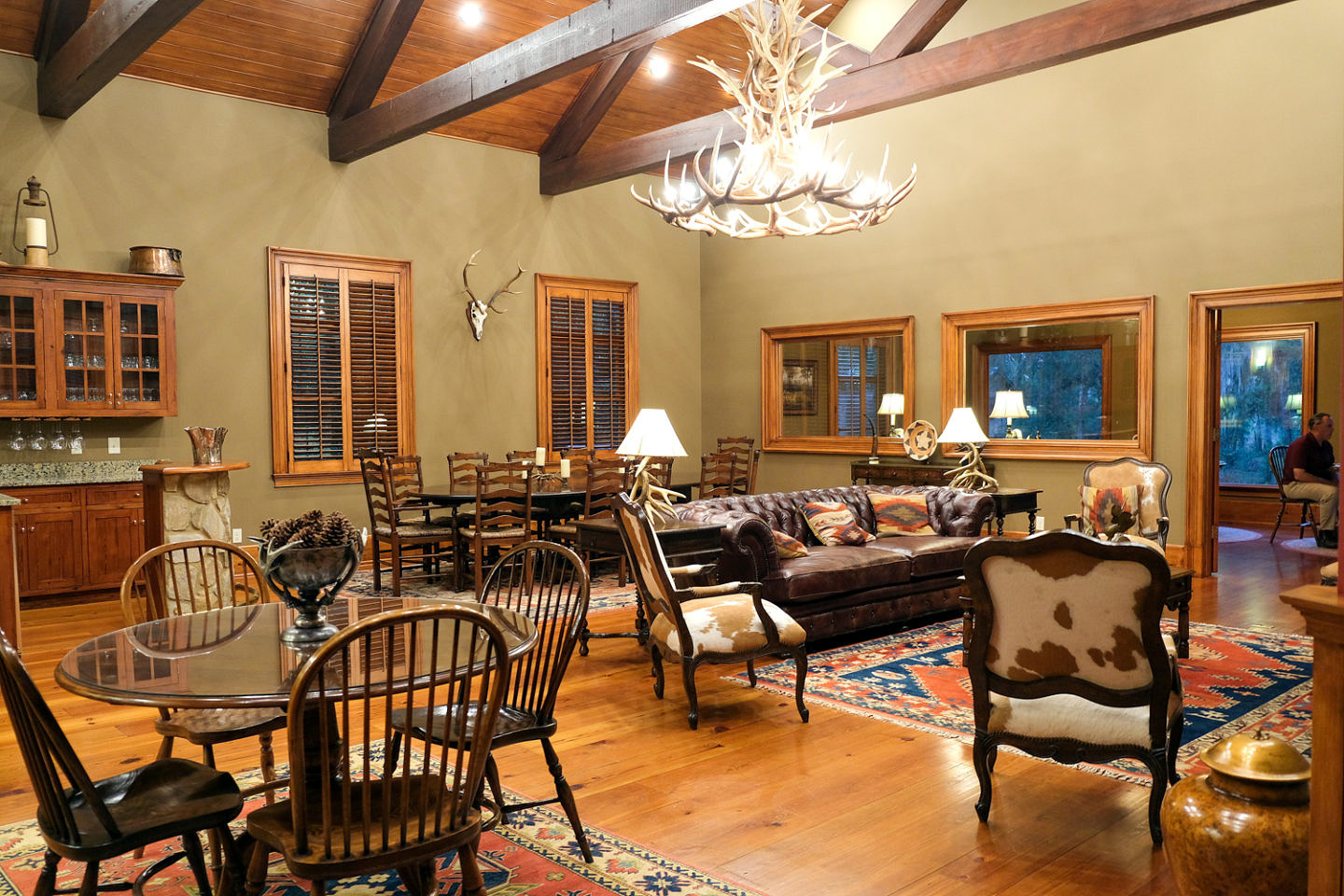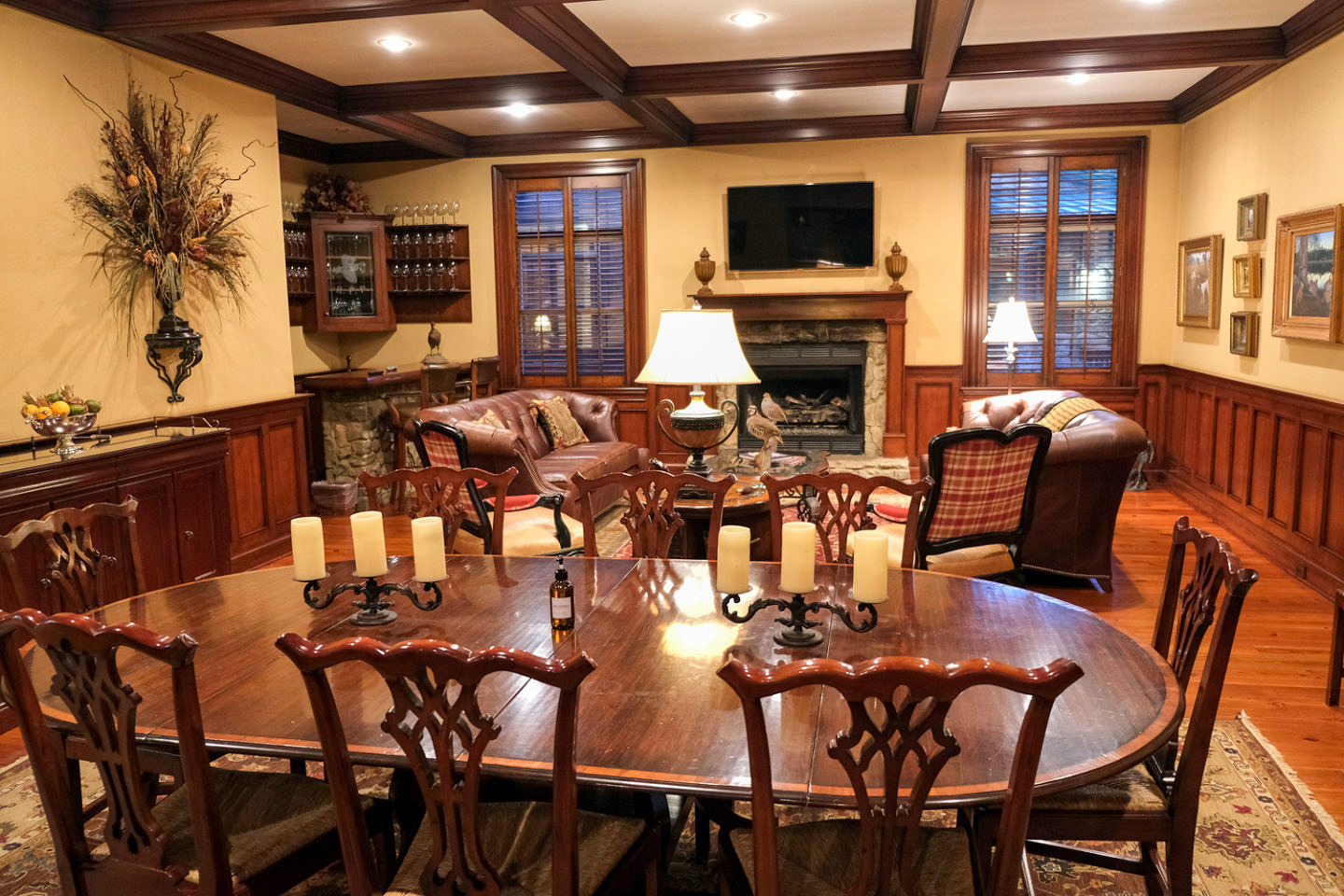 For those looking for the merch tent, it's tucked tastefully upstairs, a well-appointed selection for men and women, both for the field or to wear casually.  Their brands include Orvis, Game Guard, Braeval, and Barbour, amongst others. There's more than something for anybody and everybody.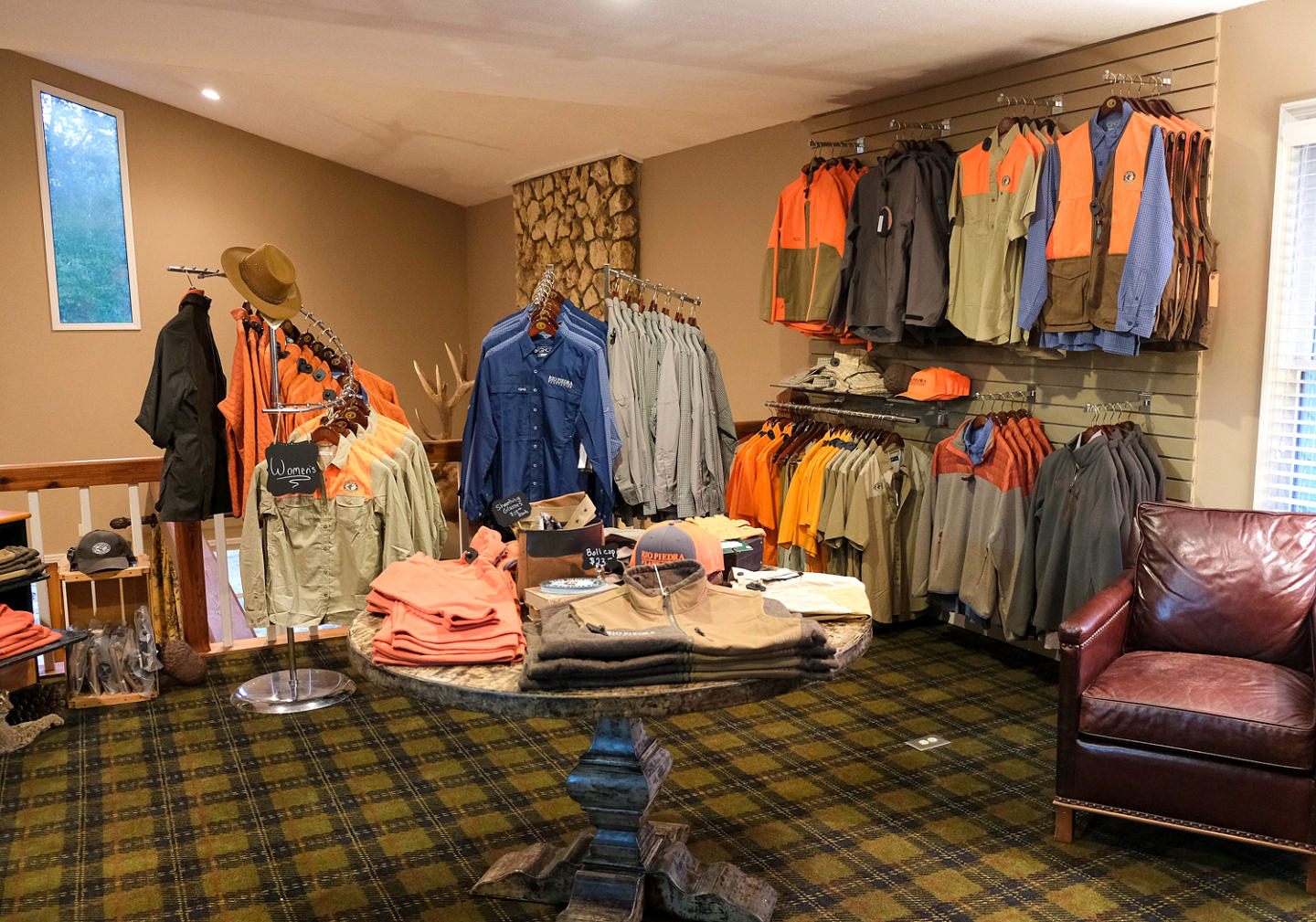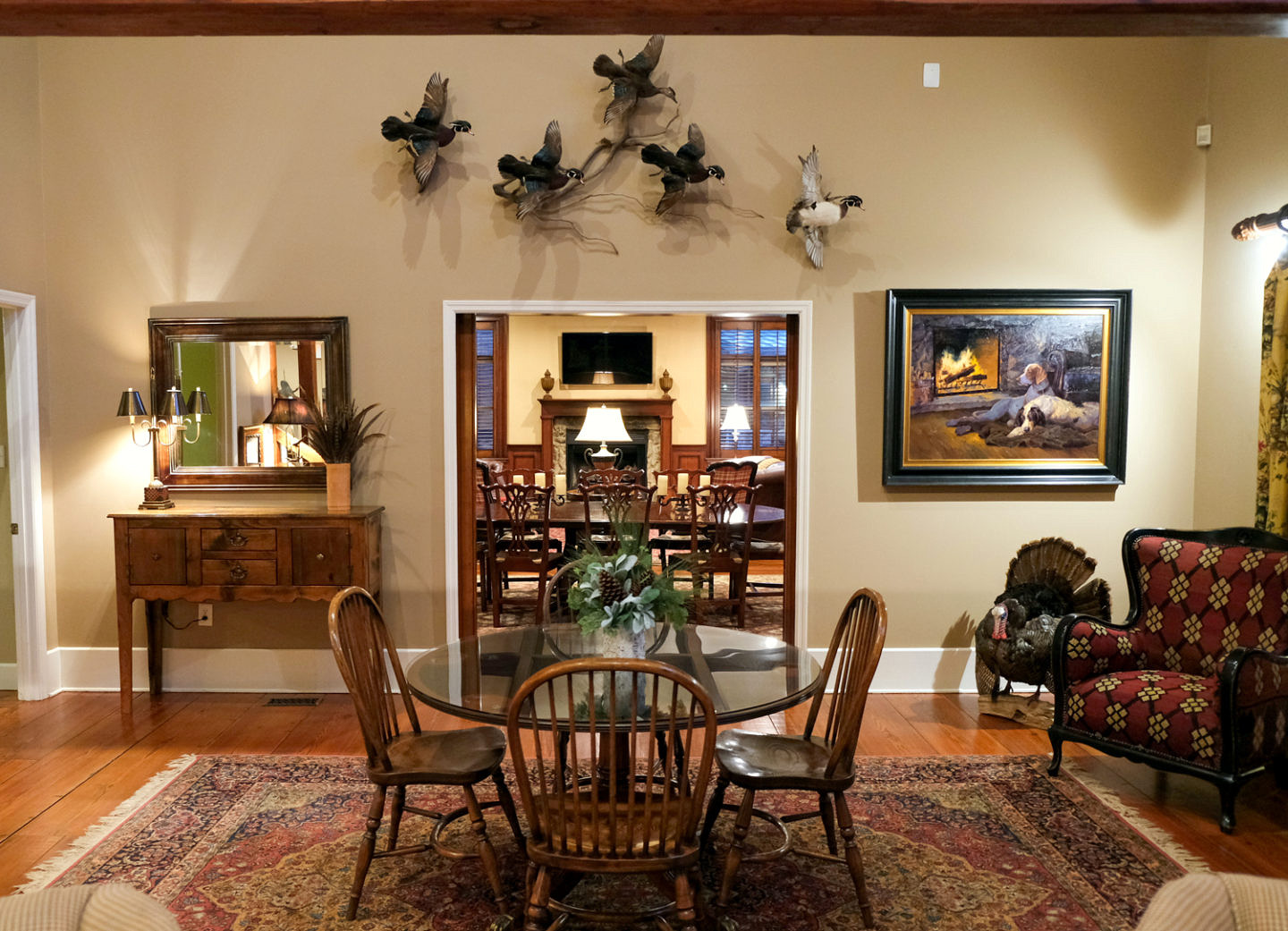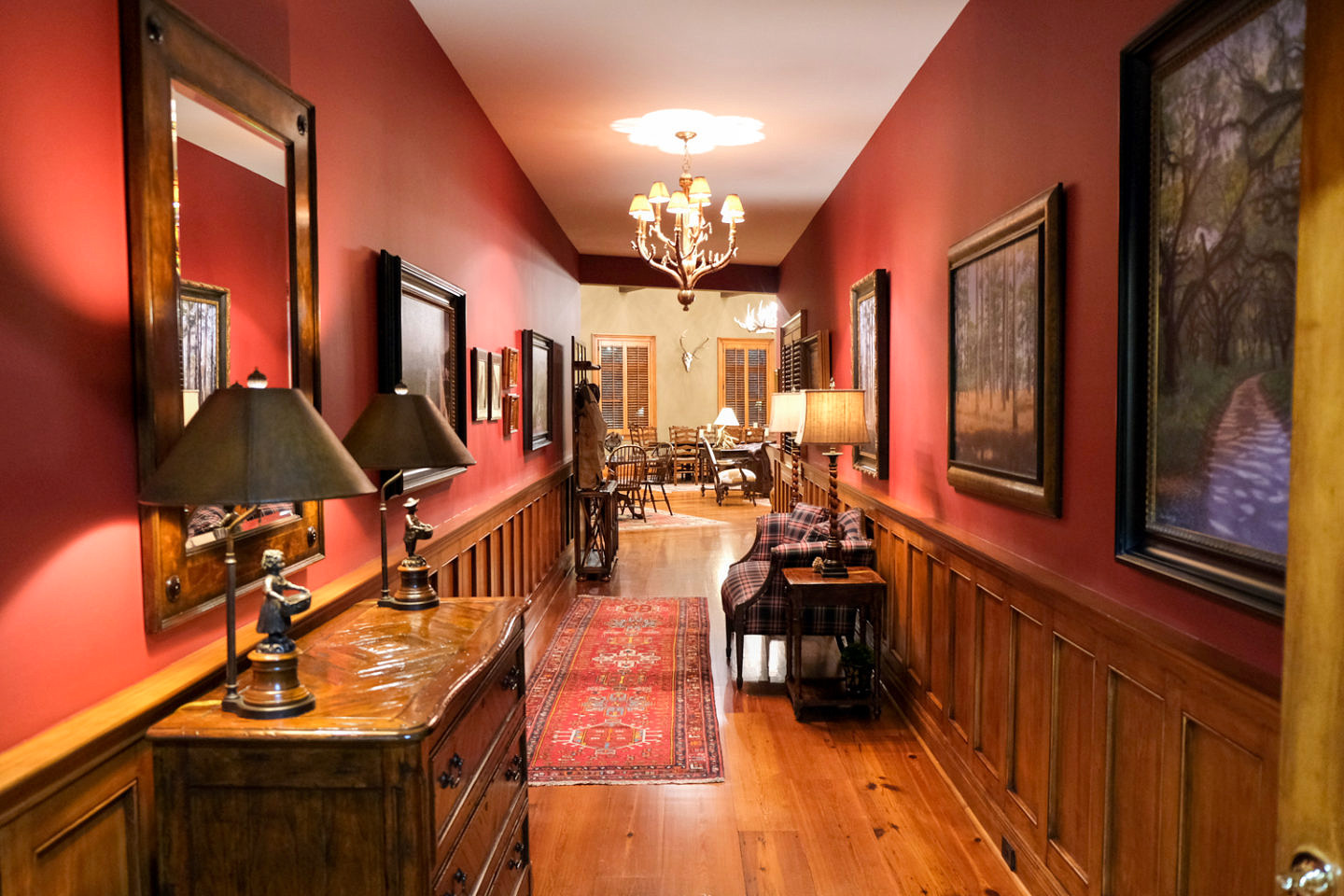 Fittingly, they take cocktail hour seriously at Rio Piedra. Our bartender became a quick friend and suggested we take our time and enjoy their porch before supper. The weather was absolutely perfect, and our new friend brought a spread of appetizers along with a second round. We stole Beth and Sam away from their work and enjoyed listening to their descriptions of life and work at the plantation. Sam's parents, Bill and Ann, came by for a gab, as did a few other guests. Rio is a relaxed, communal atmosphere, everyone seems to agree that being there is enough to know you'll likely enjoy one another. It painted quite the juxtaposition from our own Covid reality in the suburbs and the city.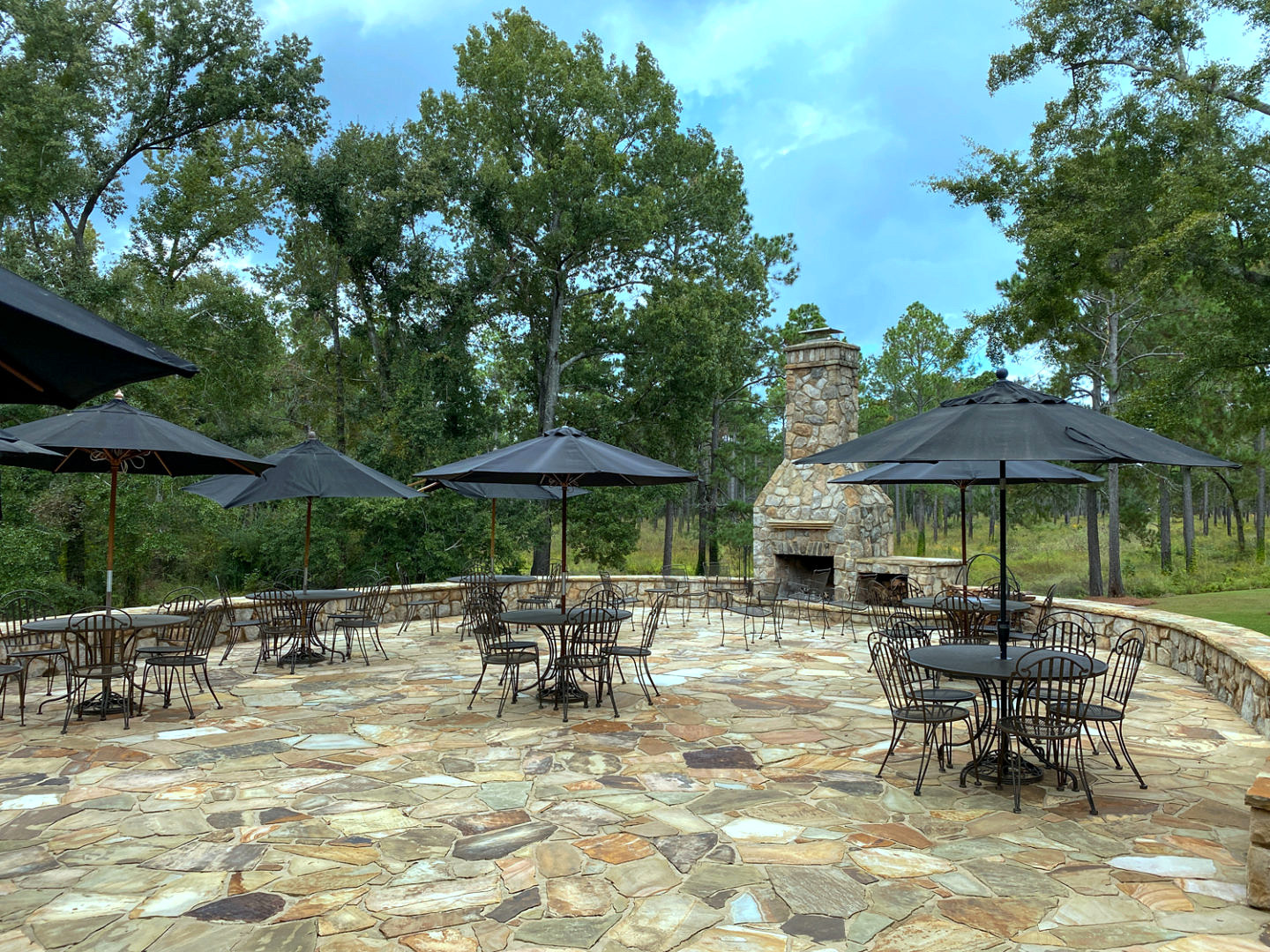 Speaking of Covid- we were all impressed with how well the plantation and its staff adopted new normals and protocols, taking appropriate precautions with social distancing, masking, etc. One of many examples- our party dined at the same table for each meal on Friday and Saturday, as are all parties during this time. I'd actually love to see this adopted on vacations elsewhere, especially when we have our kids and are traveling as a family. This is always our table- sort of simplifies things for everyone.
This was our table for the weekend: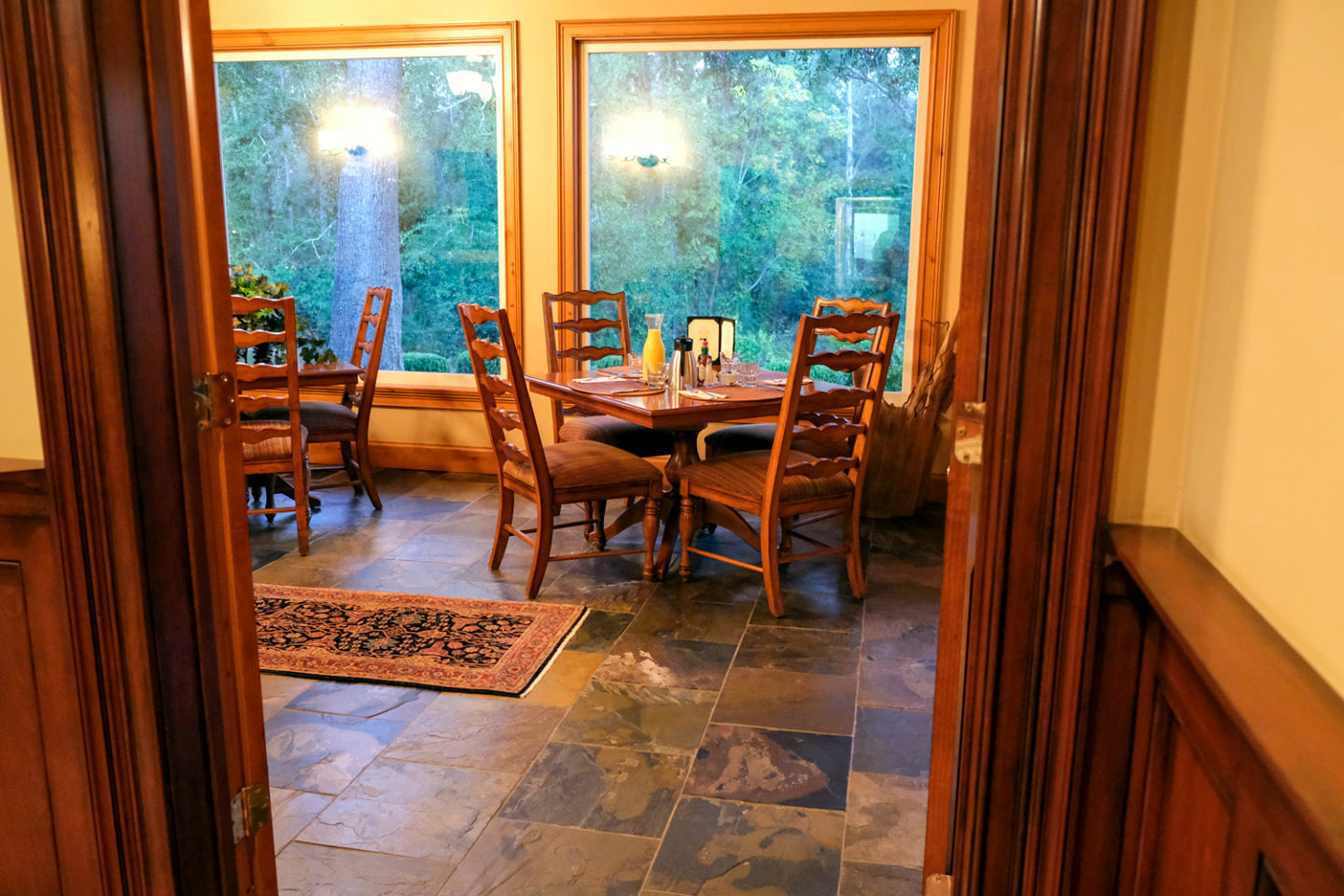 Rio Piedra's cuisine carries quite a reputation. Those of you that have visited the plantation know, and we can confirm, they are doing this right too. The chefs offer a seasonally appropriate and thoughtful menu, incorporating local vegetables and game into each menu. There is nothing typically hunt-camp-lodgy about supper at Rio. The wine pairings are very well done, obviously featuring the ever-popular 'club pour'.
The strawberry salad: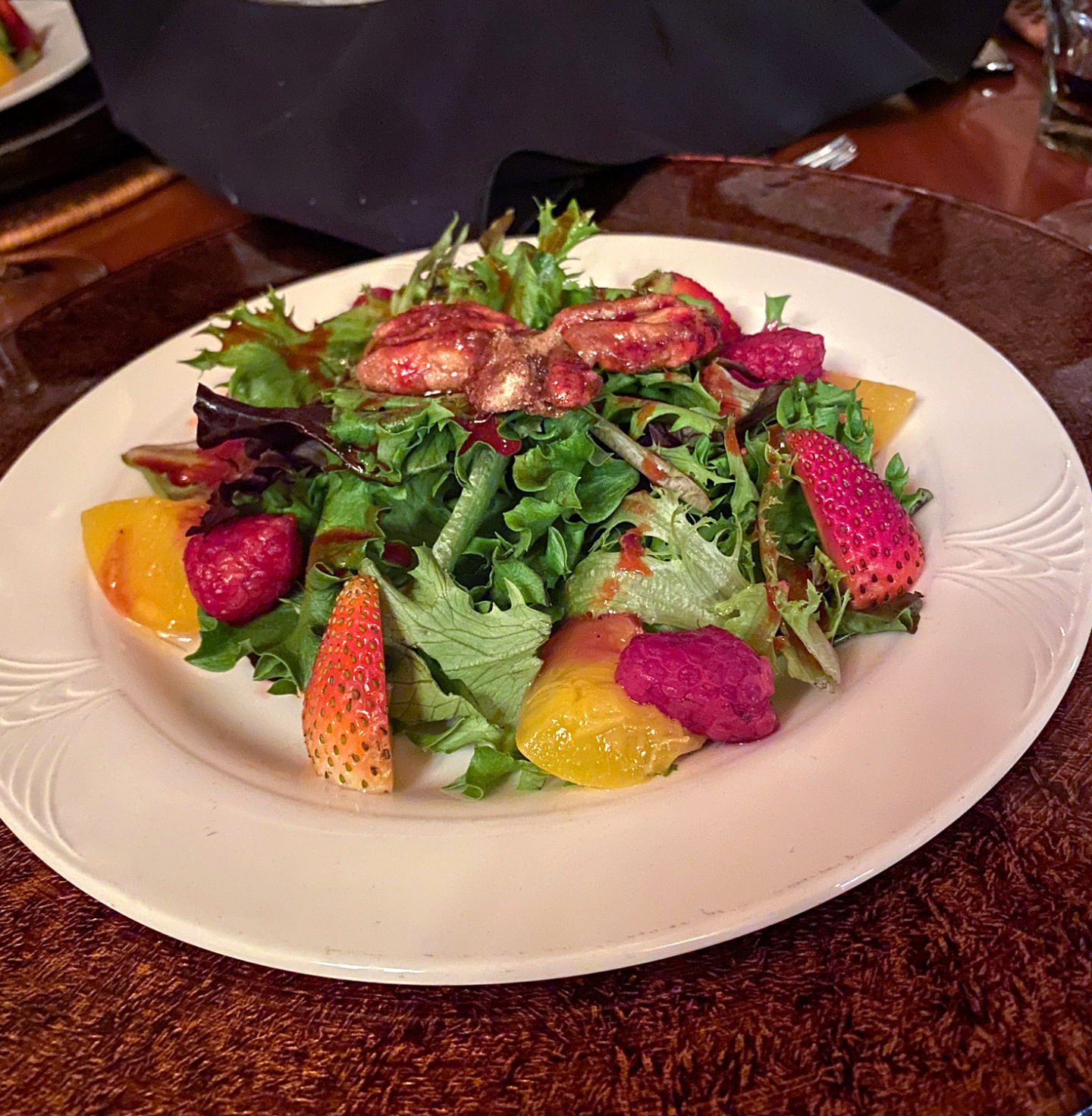 Quail & Mushroom Pasta: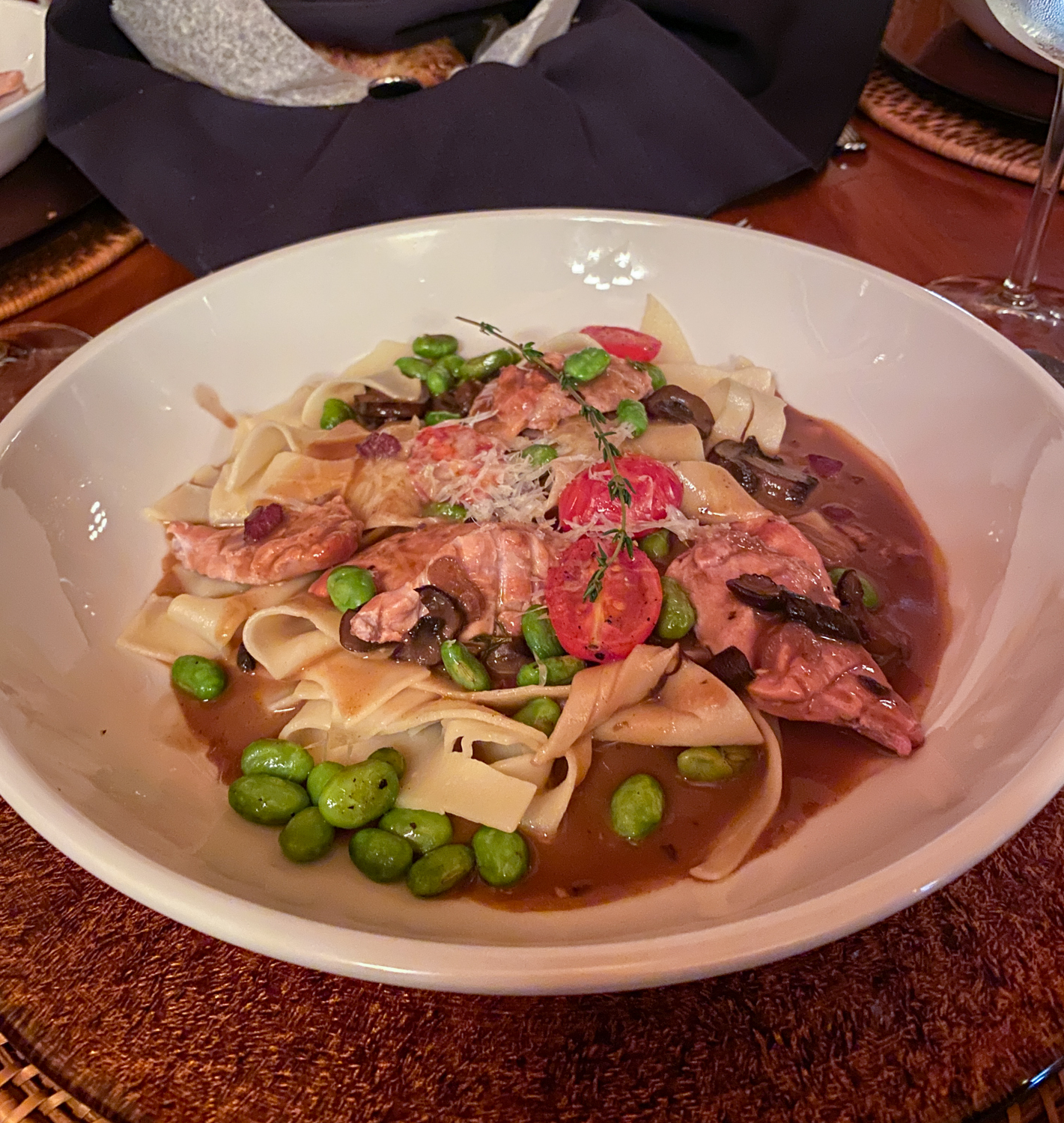 Following dinner, and the necessarily slow stroll back to our cabin after a slice of pecan pie and ice cream, we took our time on the front porch winding down. After our full day, we all slept well.
Breakfast is served at 8am for morning hunters, but we were all up by 7 and having coffee in the rocking chairs on our front porch. What a way to start a day.
After a traditional southern breakfast with everything and then some, we headed back for our morning hunt. This time, each couple took our own Jeep for separate hunts. Mrs. RCS and I were especially glad to see Brad was guiding us again. Brad is part of the secret sauce that makes Rio Piedra so memorable. He's a 19-year veteran of Rio, and having grown up within 40 miles of the property, he's a wealth of insight that only comes from a lifetime spent hunting on and learning from this area. He's raised and trained all the dogs he hunts with, and his pride in their work and their loyalty to him are infectious. He's also one hell of a storyteller and just easy to be around. My better half really connected with him, which made her experience at Rio all the richer and she's already planning to return next season with customers in tow. If he can give Mrs. RCS a damn good time, you know her old pros are going to enjoy him as well.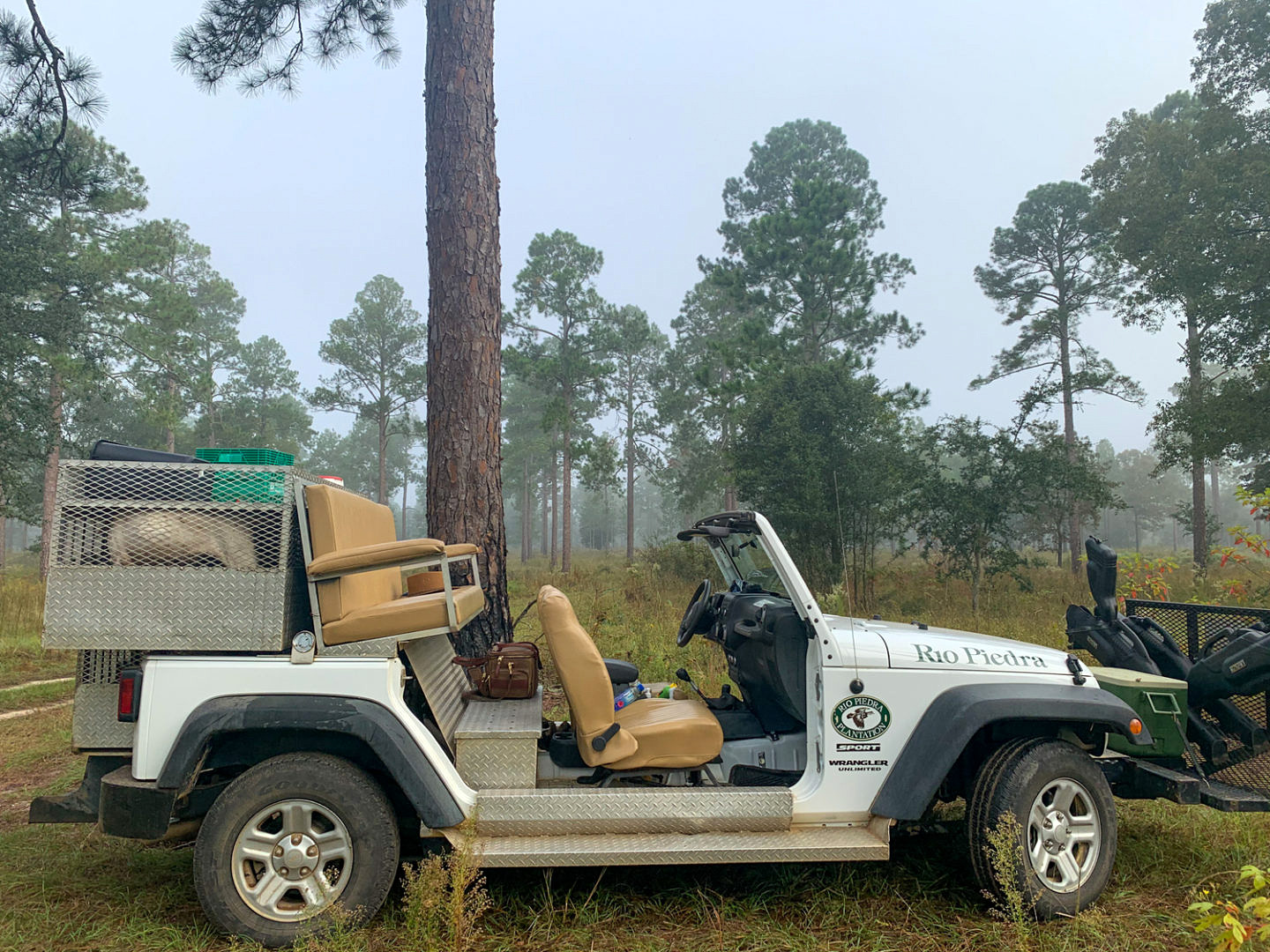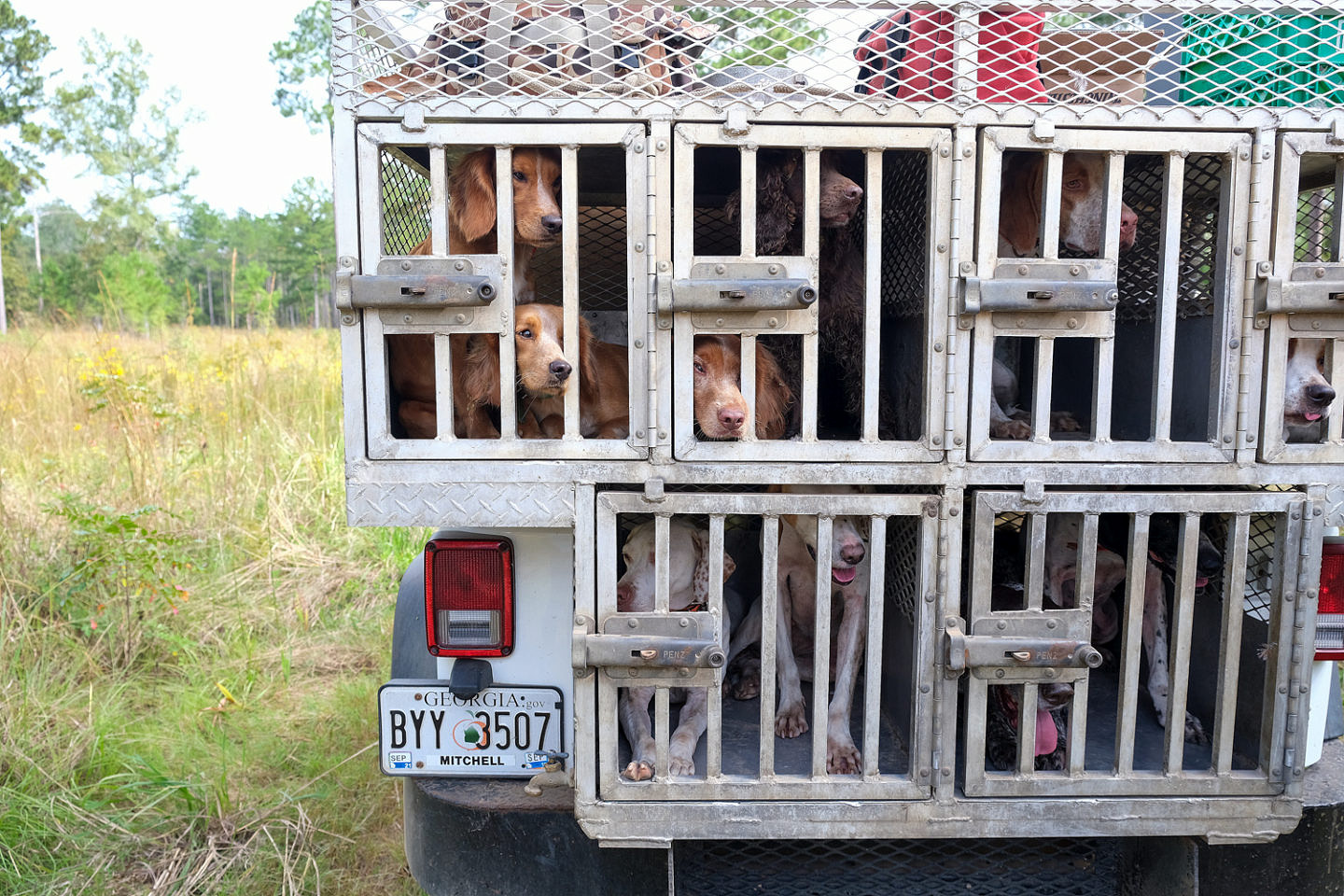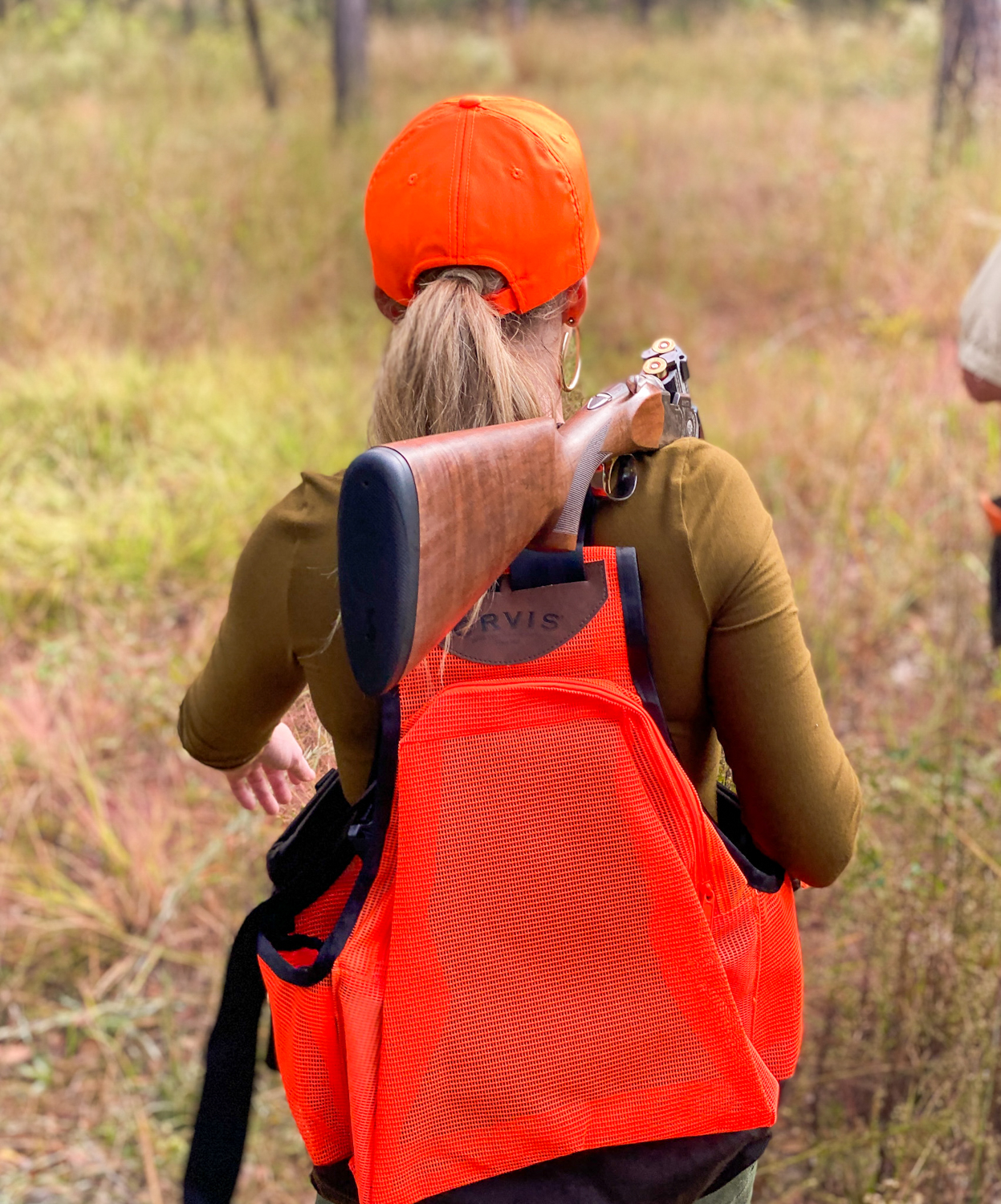 Saturday morning we lucked out with the weather again, with plenty of cloud cover keeping us comfortable breeze picked up mid hunt. The dogs sure were happy about it, and we all fed off their energy as we progressed around the day's hunting area, known as Old Entrance.
The scenery was beautiful, and so different than White Pines the afternoon before, with more interesting tree formations. It's the highest elevation on the properties and has dozens of giants older than the state. It was one of those hunts where everything seemed to go right- good pointing, good shooting, and great conversation. We really found our stride with Brad, and he easily anticipated which dogs would work well and where, and kept us energized, coaching, and encouraging when needed.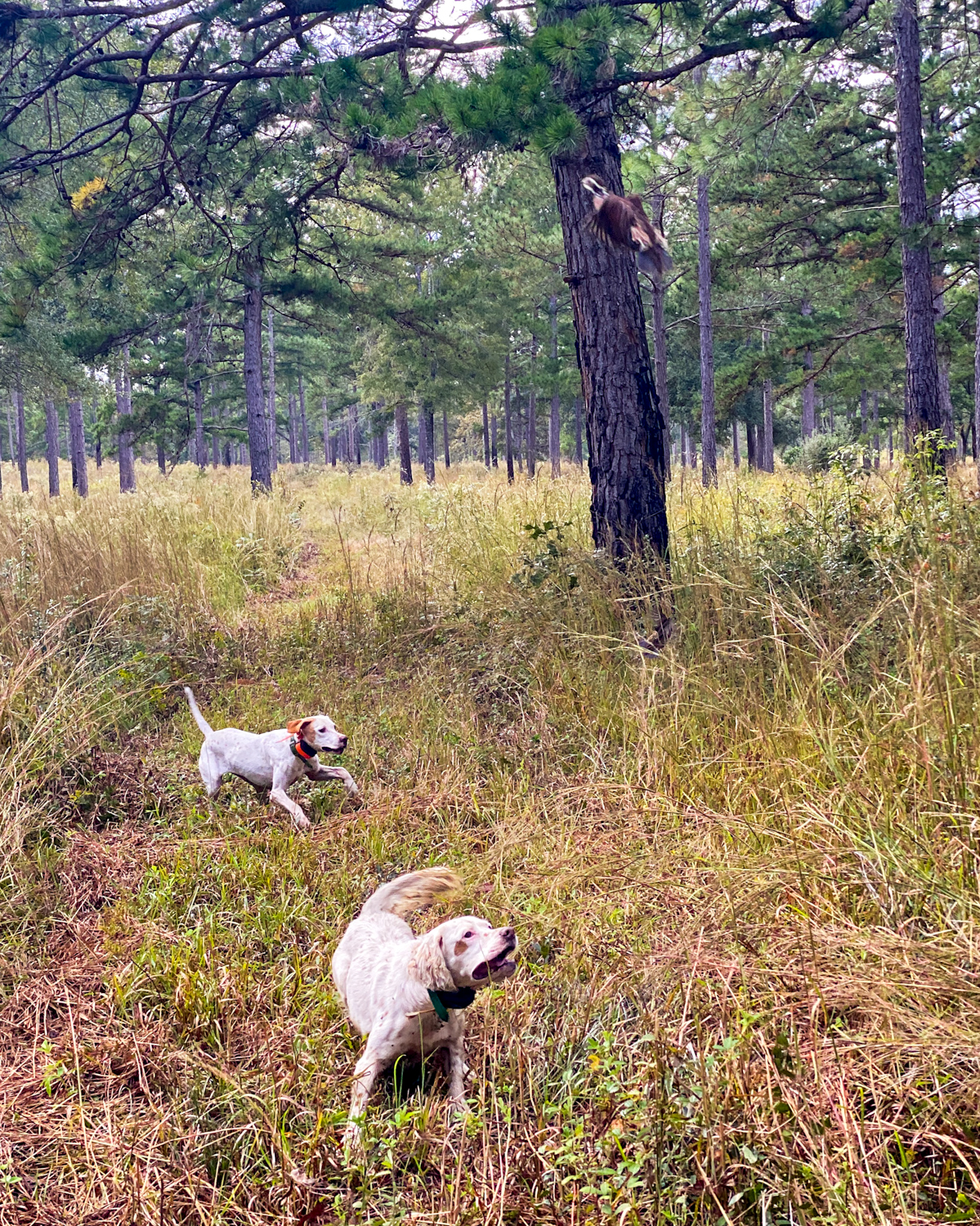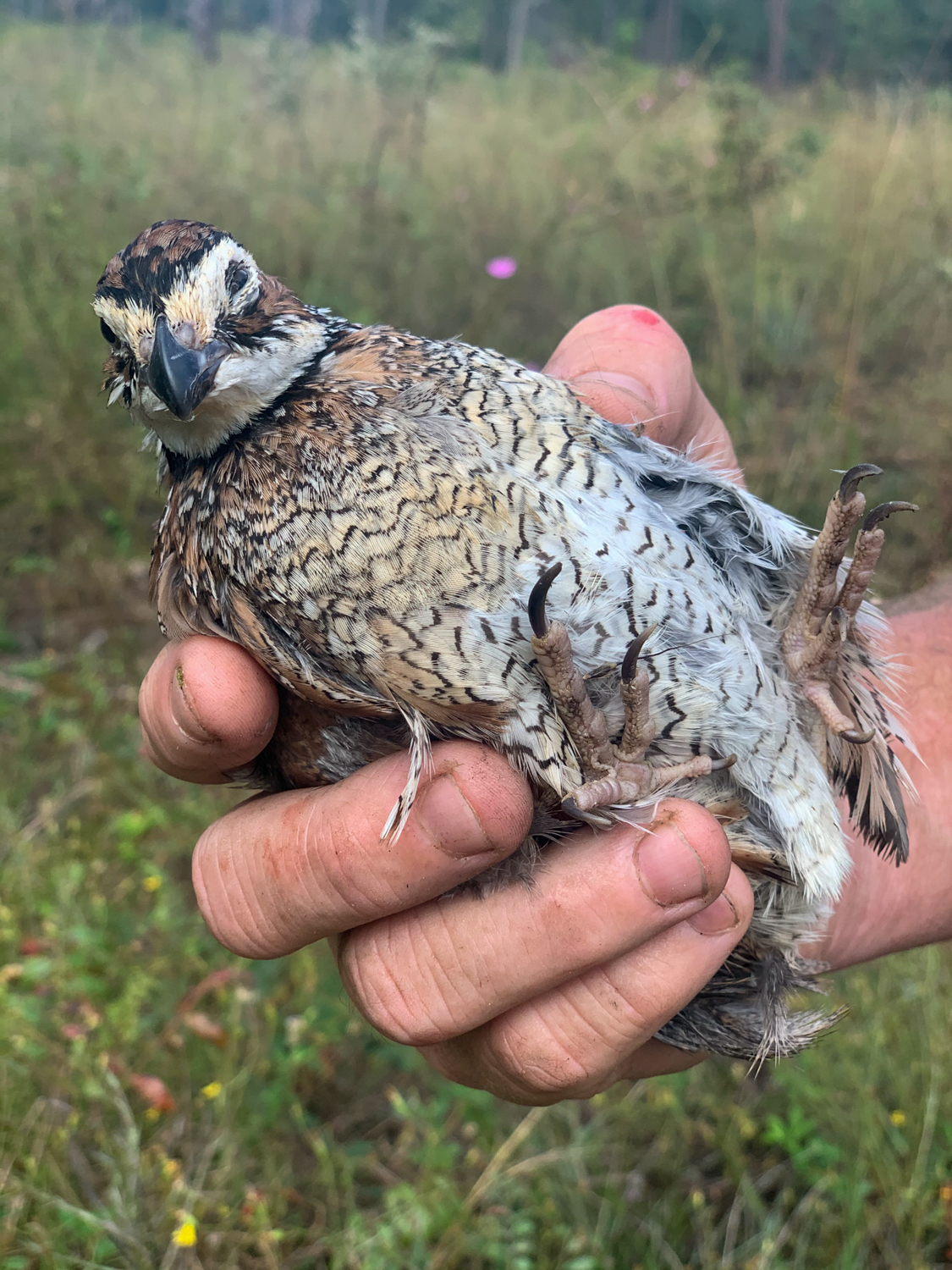 I was especially impressed with how well the dogs performed.  It was hot, which is always a risk for dogs, but Brad kept them watered and never let them work too long. He has a couple of sister pups, Ginger and Emmie, that my wife just about brought home with us. His youngest, Scout, just learning how to be a hunting dog, was joyous to watch as he had a bit of enthusiastic fun when he met a couple of quail and leaped around trying to mimic the actions of the older dogs. We could see the more seasoned dogs showing the younger ones the ropes.  It was a pretty cool experience.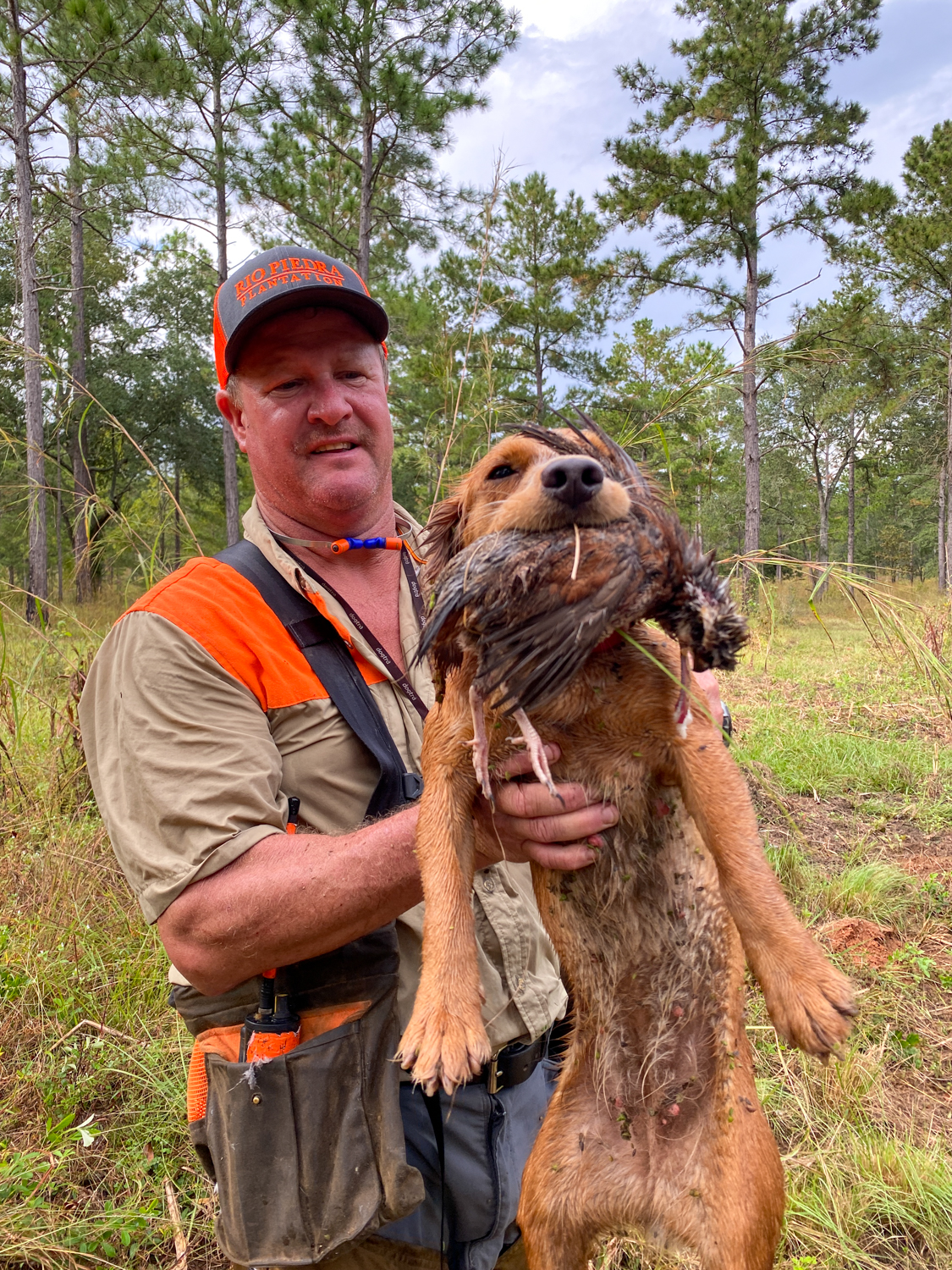 Mrs. RCS and I left Rio Piedra with full hearts and such great memories. It's easy to see why couples and groups come back to Rio year after year, season after season. Everyone- from Beth and Sam, their guides, and the attentive kitchen and housekeeping staff- everyone welcomed us like old friends and they know they'll be seeing us again.
This trip we were only able to sneak away until Saturday afternoon and both hated to leave. Mrs. RCS wanted to stay and relax with her book by a fireplace or in one of those rocking chairs on the cabin's porch for a few hours. I wanted more of whatever the chefs were cooking and some of what our friend was pouring. We both wanted to explore more of the plantation's property, and just take in more of the calm and the beauty.
Rio Piedra is so much more than a place to quail hunt. It's an experience best shared with others, whether new acquaintances or old friends or with your better half and another couple. There is plenty to do, and they also have world-class quail hunting. The Atchison's have created and cultivate a very special place in Camilla. I hope you'll visit soon and let us know how you find it. We can't wait to visit again soon.