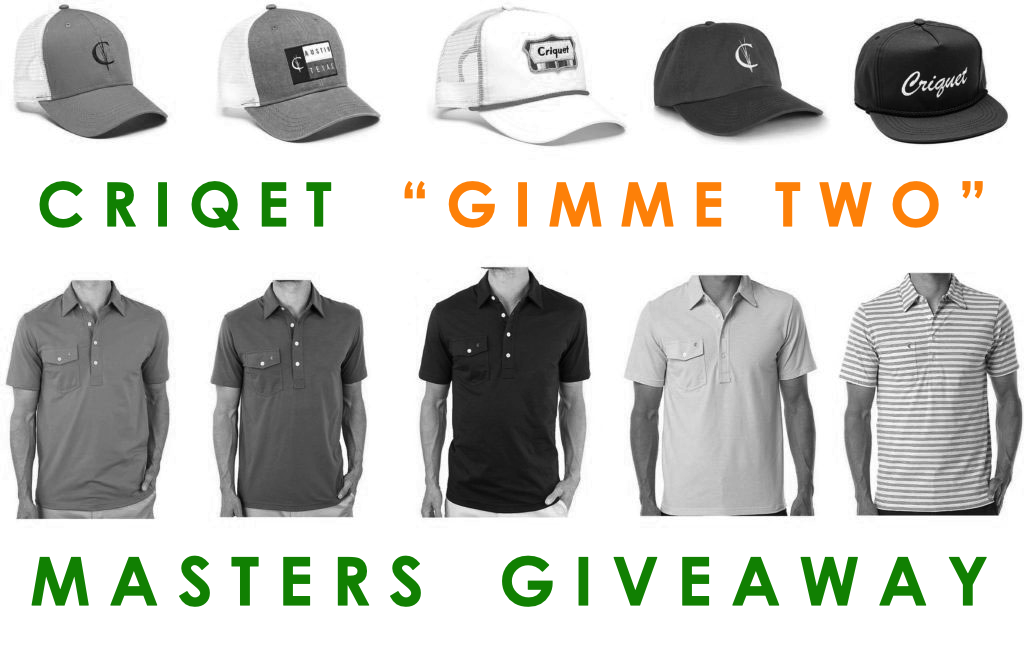 One of the best parts about The Masters is how quickly they move Patrons through the lines at the concession stands.  It's like a well oiled machine.  There is almost no wait, except for the people who try to pay with cash.  Seriously.  It's 2019.
Criquet has the same mindset.  They like the idea of 'gimme two', not only when grabbing beers, but for Red Clay Soul readers, who need a hook up.  We're celebrating by hooking up a lucky reader with their choice of TWO Criquet golf shirts, and TWO hats.  Your pick.  Your size.  Your style.
To enter, leave a comment to this post with your favorite drink at The Masters.  Then do the following:
Get entered now…the contest will run through the green jacket ceremony on Sunday night.  Good Luck!
Special thanks to Criquet Shirts for providing the goods for the giveaway.