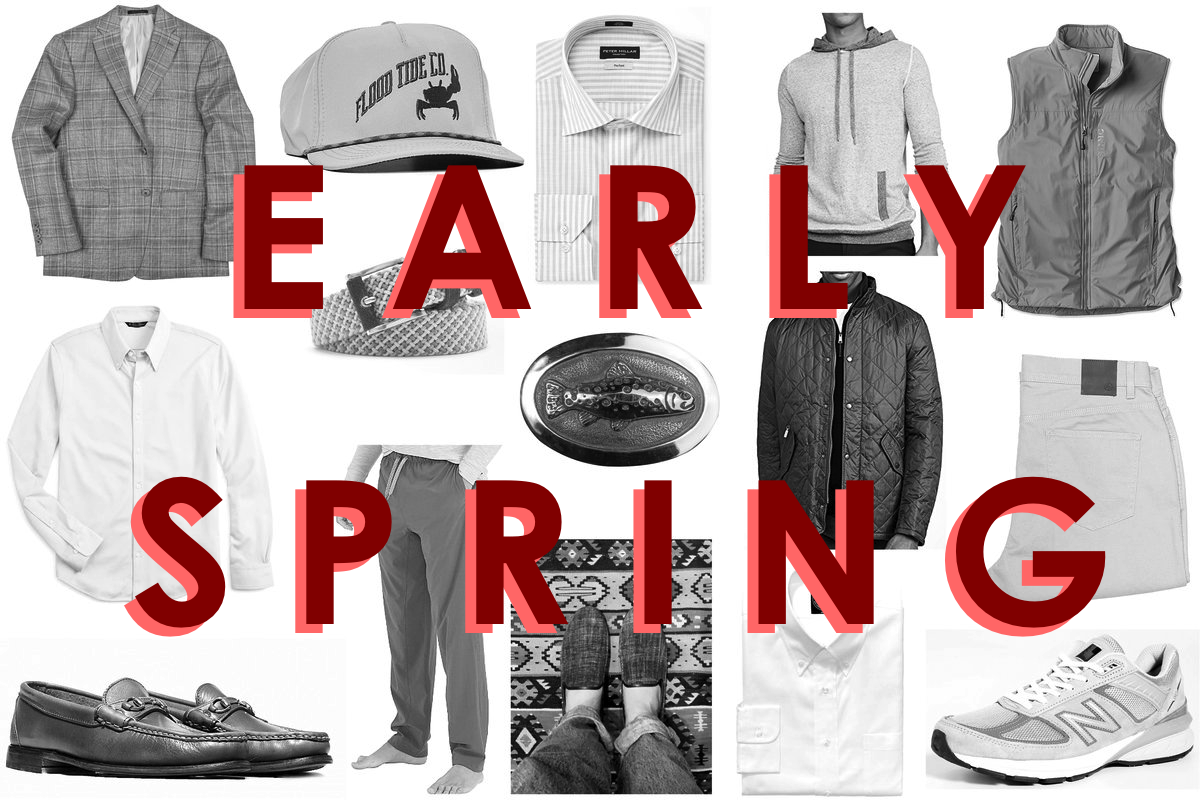 Spring is near, folks.  Time to take stock of your closet and get the winter stuff ready for hibernation.  While it's been a mild winter, it's still been cold.  Winter has actually been a drag.
This year I'd like to add some good basics to my rotations.  By good, I mean items that are basics, but with a little something extra.  A cool blue blazer.  A trout buckle.  Good textures and stripes.  More Res Ipsa loafers (you can never have enough).  Here's what I've got my eye on as we head into March: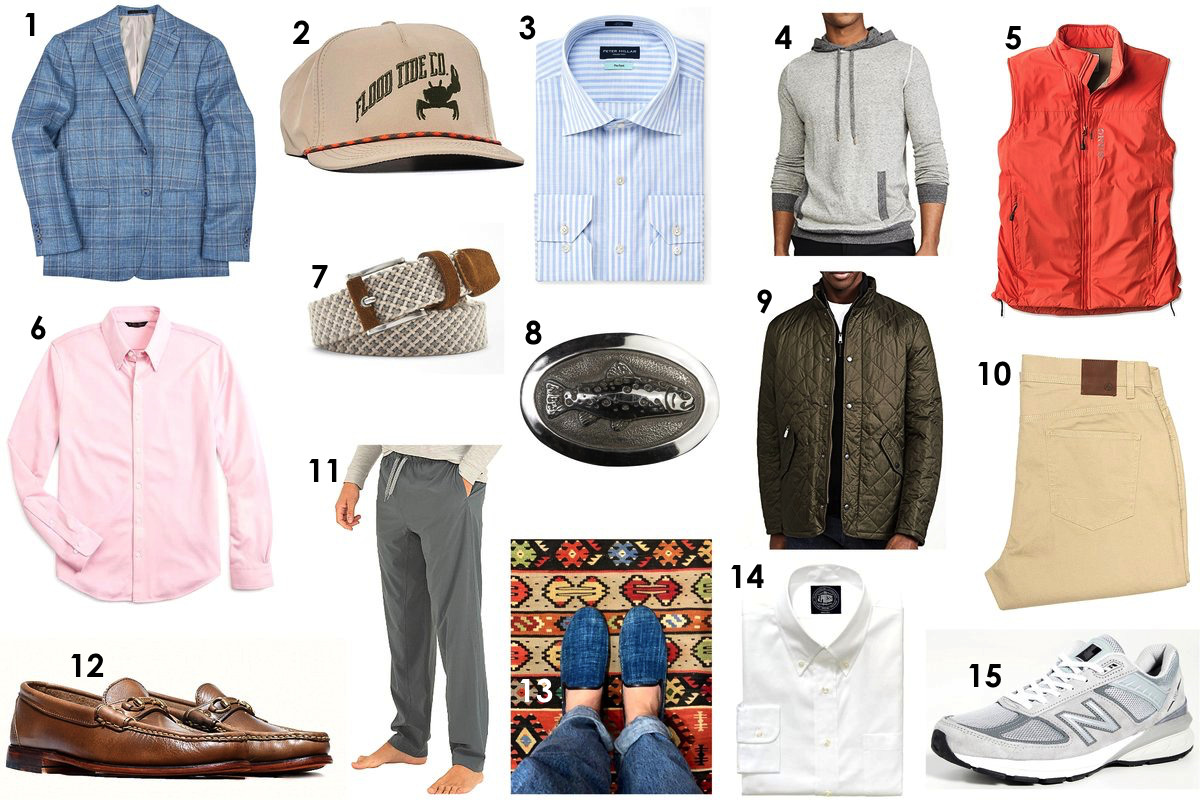 From Top Left:
1. Onward Reserve Loro Piana Summertime Blazer:  Get moving on those lighter blazers.  We're creeping towards those days where layers will be a must.  This lighter blazer is a great 'star of the show'.  Pair it with jeans, chinos, or these #10 5-pockets and you are in business.
2. Flood Time Pinch Hitter Tech Hat:  Time to re-hat for Spring 2020.  A tan tech hat should look great after a few months of wear.  It's all about the patina…
3. Peter Millar Summertime Chambray Shirt:  More structured than linen, but still a 'casual' dress shirt.  Avoid the iron.  Let it flow.
4. Billy Reid Pullover:  A viable pullover for chilly mornings or evenings.
5. Orvis Pro Insulated Vest:  Probably my favorite new vest.  I have the black one, but this brighter version is just what the doctor ordered for this Spring.
6. Brooks Brothers Supima Pique OCBD:  An alternative to the standard OCBD.  Its added texture adds immediate interest.
7. Peter Millar Woven Belt:  Jordan Speith-esque.  Good for the office or the course.
8. Onward Reserve Sterling Silver Trout Buckle:  One of the coolest new accessories on the market.  This buckle is the perfect size, fitting a 1″ belt.  Dressy, but still casual.
9. Barbour Flyweight Chelsea Quilted Jacket:  Of course most associate Barbour with waxed coats.  Don't sleep on their quilted jackets.  They a fantastic early Spring alternative to a blazer, when layers are needed.
10. Duck Head 1865 5-pocket Field Canvas Pants:  Lymestone is the perfect shade for early Spring.  A great, more versatile version of the 'white jeans'.  They go with everything, and the fit is perfect.
11. Free Fly Breeze Pants:  Casual action for the weekend, or the boat.
12. Oak Street Bootmakers Natural Bit Loafers:  The kind of loafers that look better with age.  The chromexcel will patina like a dream, and the bits dress them up.
13. Res Ipsa African Mudcloth Loafers:  Res Ipsa can do no wrong.  These might be the perfect spring loafers.
14. J. Press White Pinpoint OCBD:  You should add a new white shirt every year.  This becomes your go-to dress shirt, and previous year options become weekend casual.
15. New Balance 990v5:  Get ready for Dead & Company's summer tour.  Go-to.
What has your attention this year?