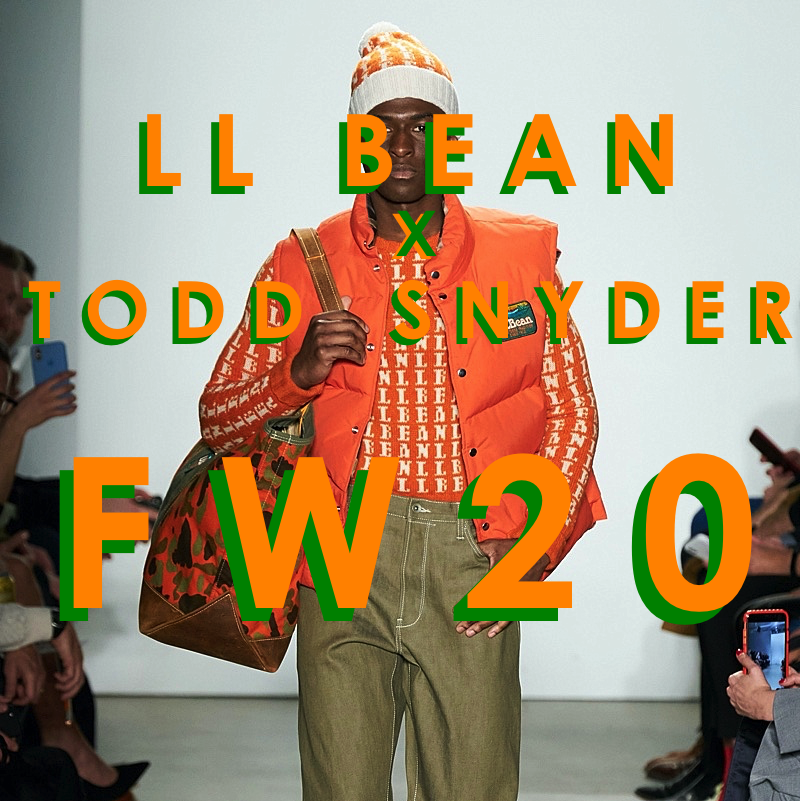 In case you missed it, there was a pretty epic fashion show a couple weeks ago.  LL Bean has teamed up with designer Todd Snyder for a Fall/Winter line that includes some absolutely incredible pieces.  Personally, I'm a huge fan of collaborations like this.  Todd Snyder has done excellent menswear work on his own, as well as with his collaboration with Champion, another American heritage brand.  It makes a lot of sense, and also produces some really cool goods.  Here are some of my favorite images, and some commentary:
The orange camo tote and the orange puffer vest WILL BE MINE: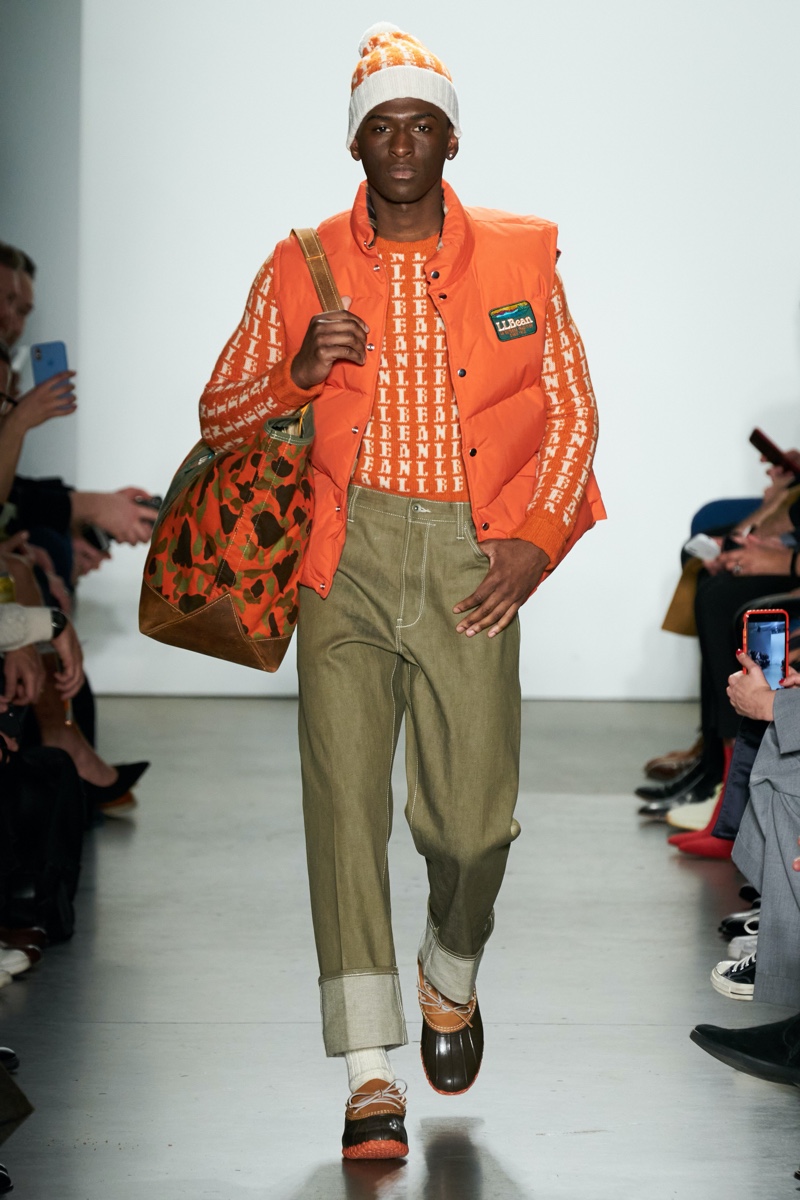 The puffer vest is awesome…it looks reverseable, with vintage camo.  There's another one below…  Also, I'm seriously intrigued by those Bean Boots.  Dark brown and Green with an orange bottom?  Yep: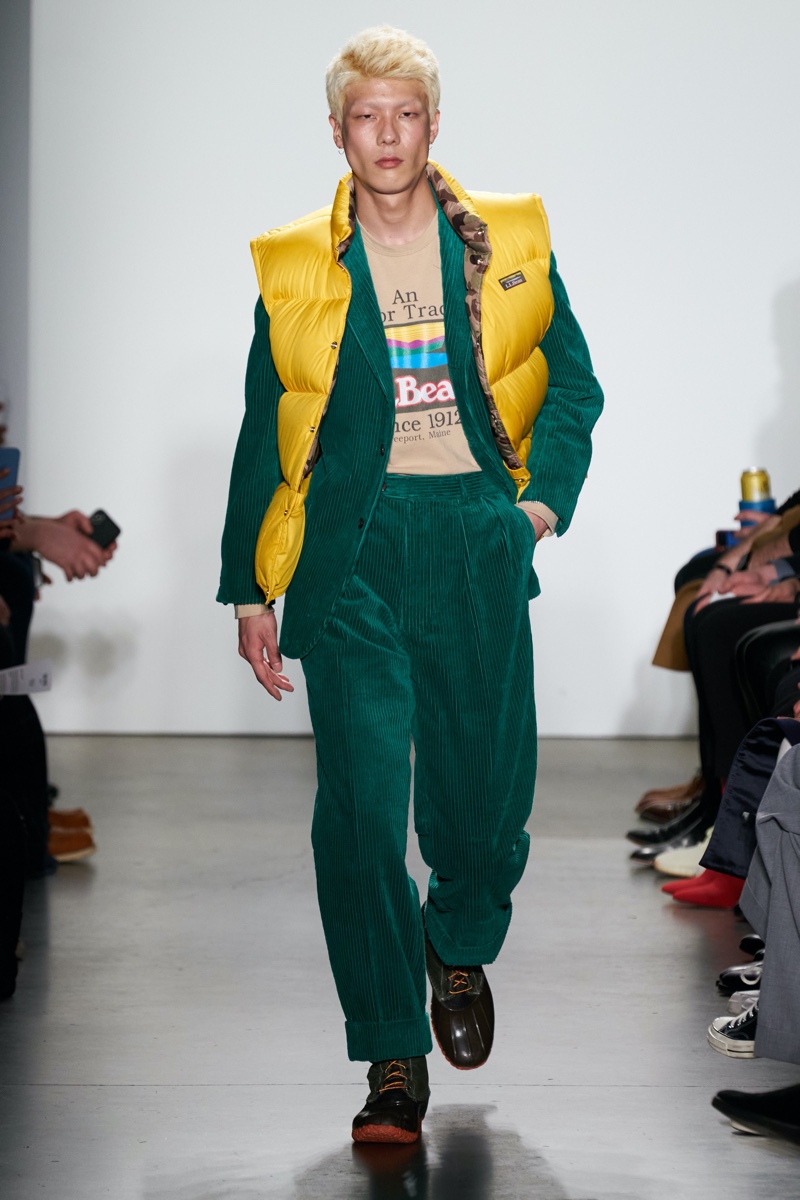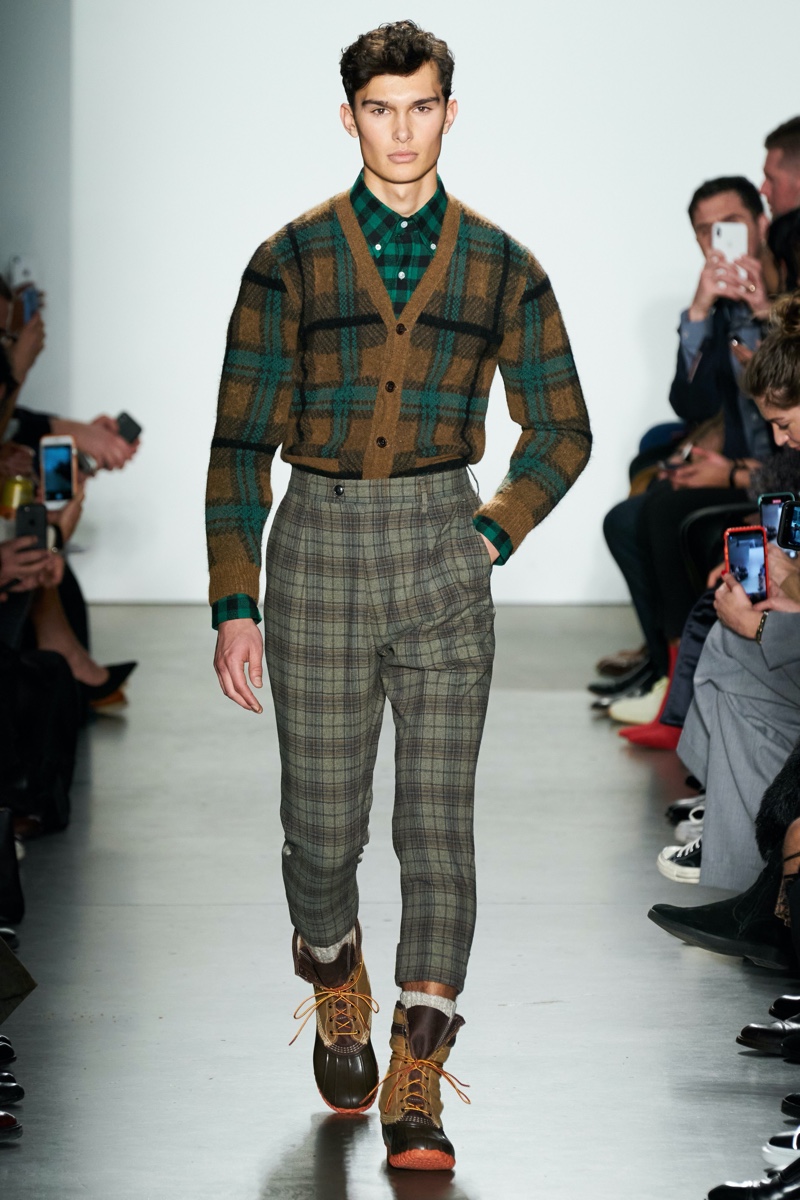 The Bean Boot sweater.  Eat your heart out, Ralph Lauren bear…
More Bean Boots: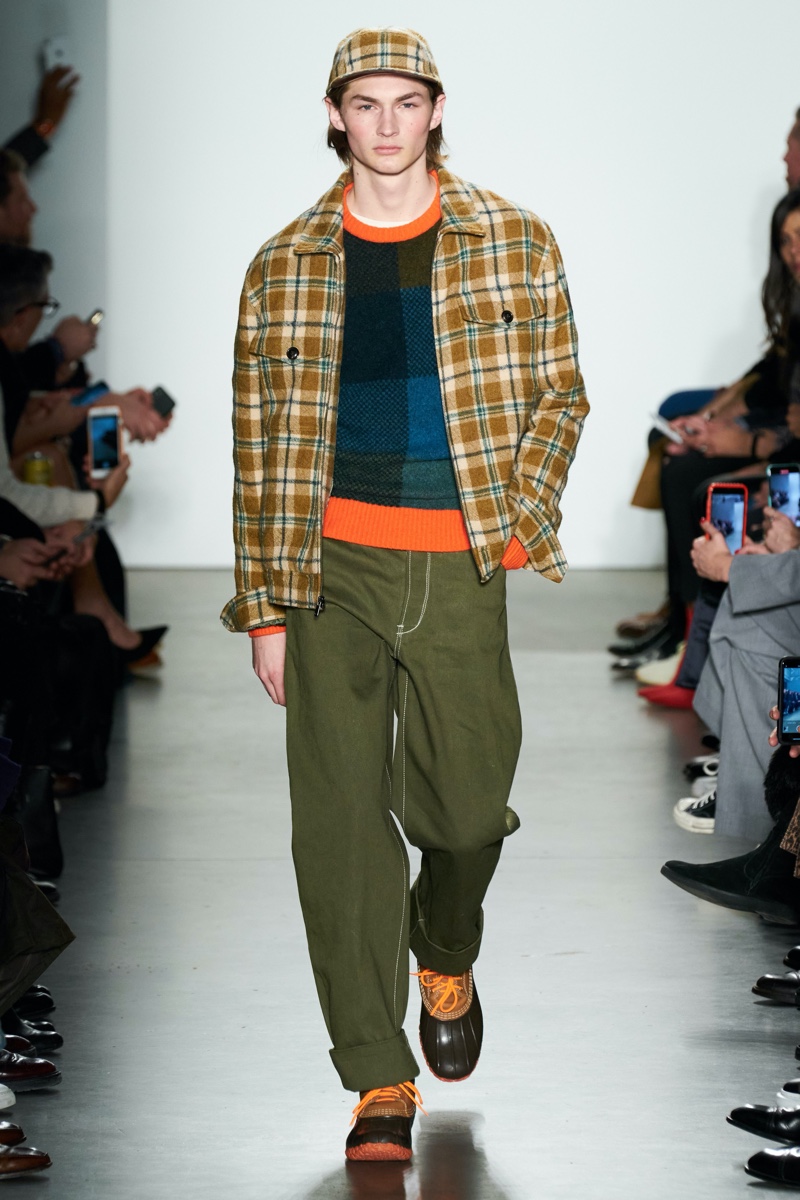 Are we finally bringing back the orange camo Chamois shirt?  Lord I hope so…this will put my eBay searching at ease…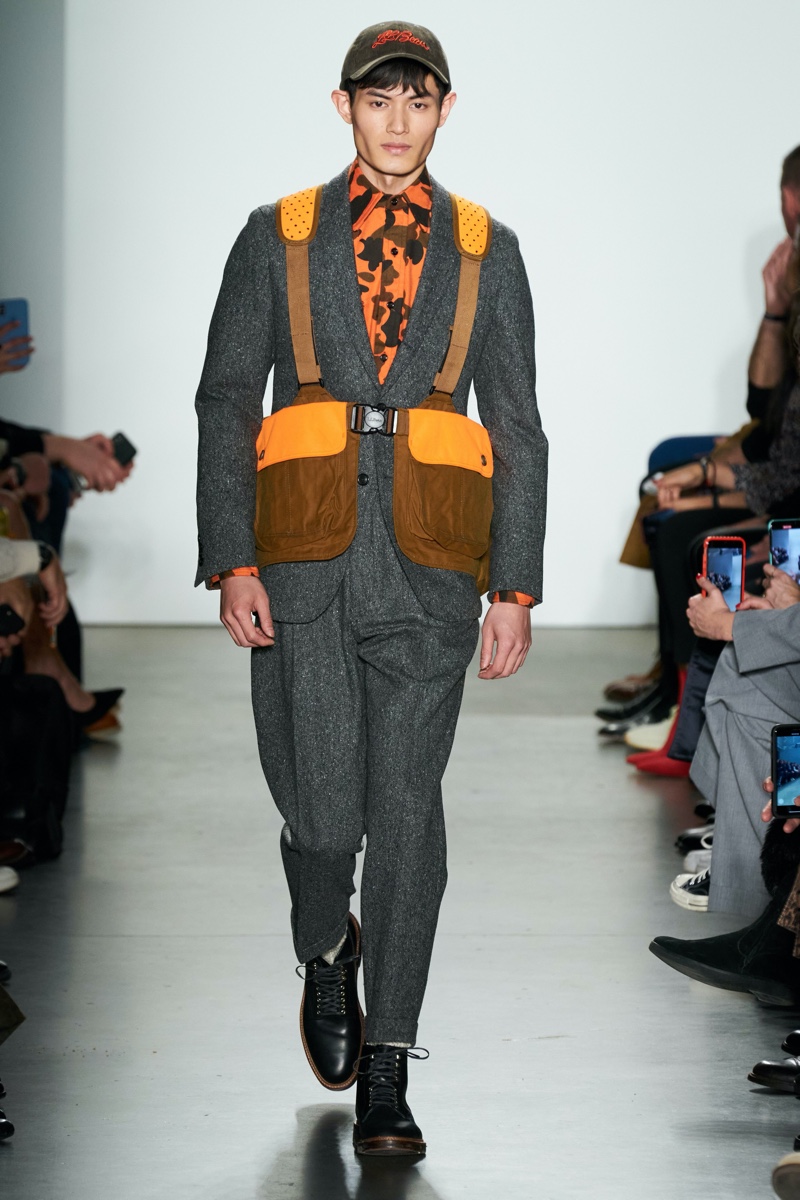 More vintage camo chamois: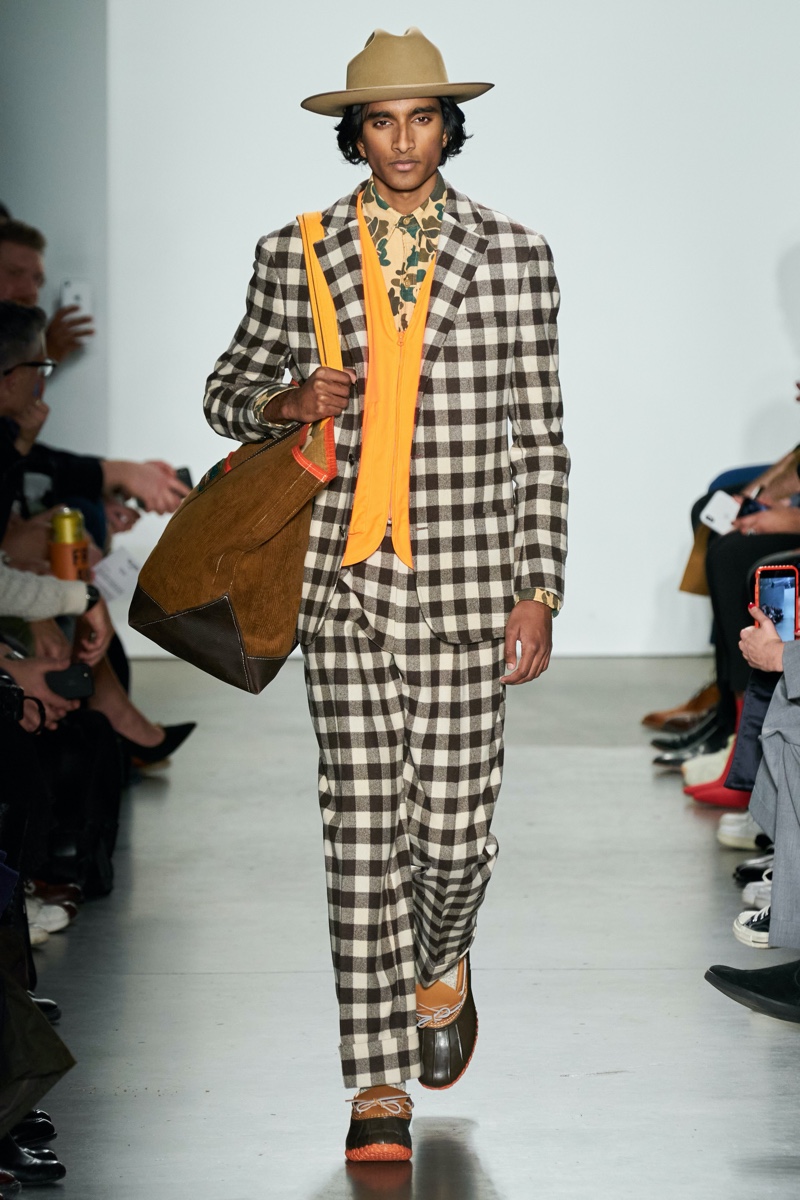 I'm not mad at the overshirt.  Not at all: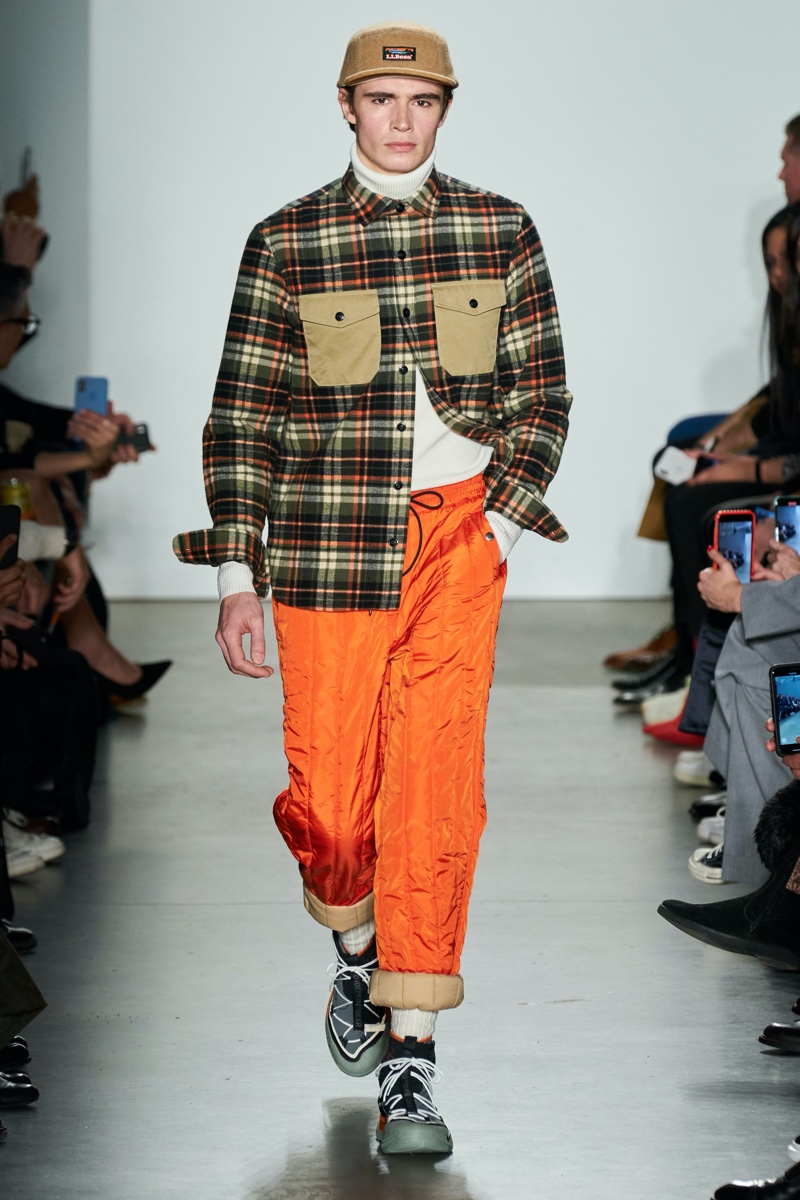 The orange bottomed Bean Boots are making me drool…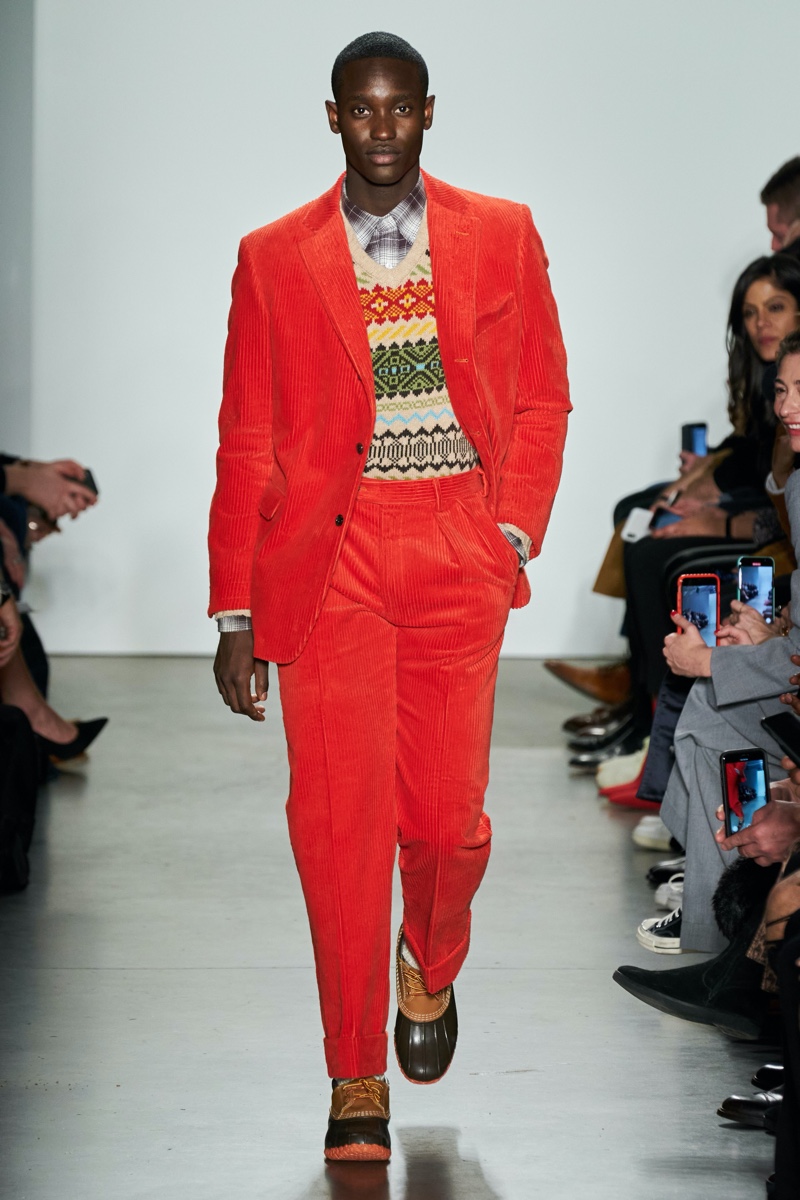 CAMO BEAN BOOTS: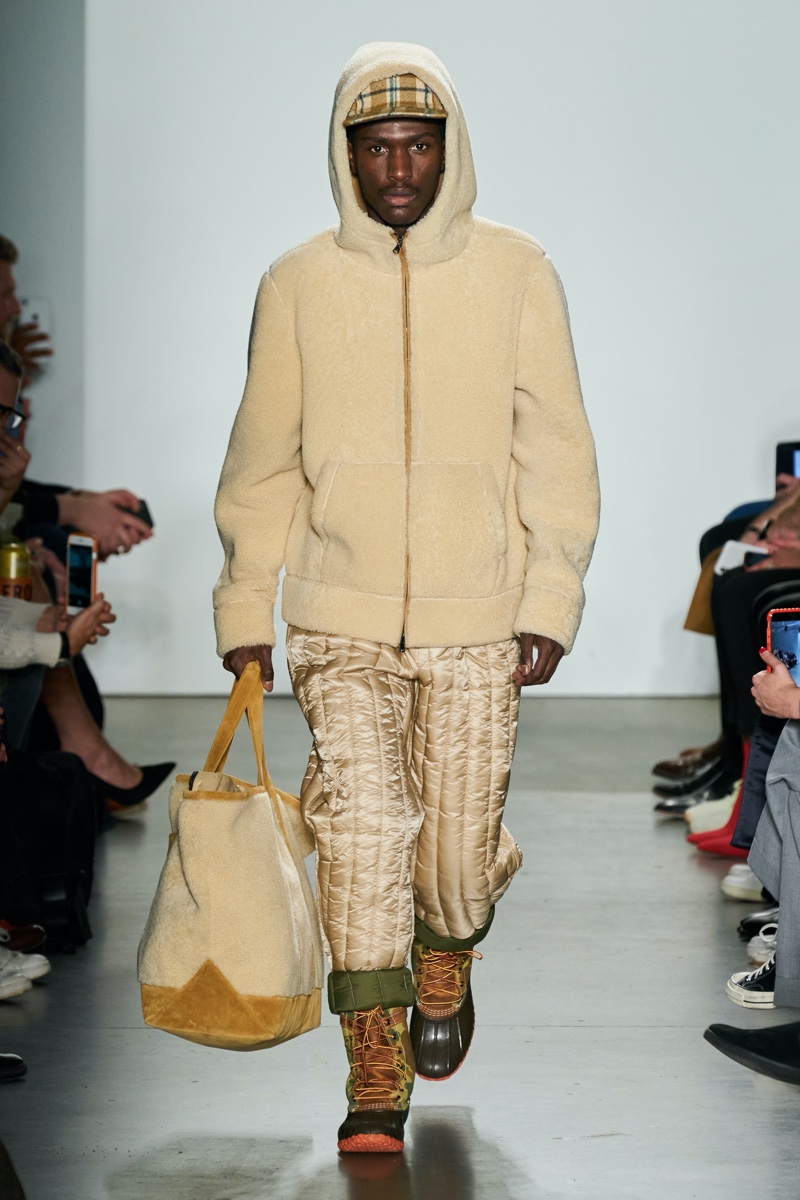 I really like everything here except the jeans.  The vest is super cool.  I like the juxtaposition: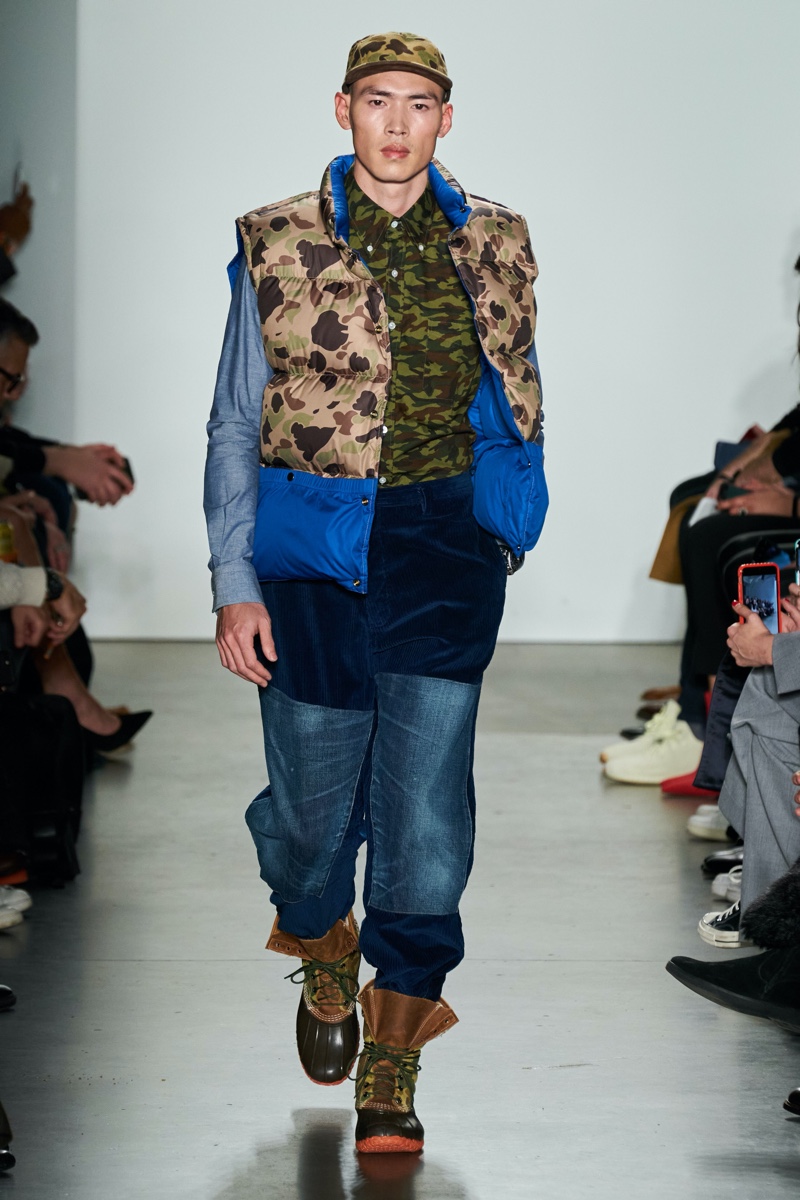 Love the Fisherman's sweater: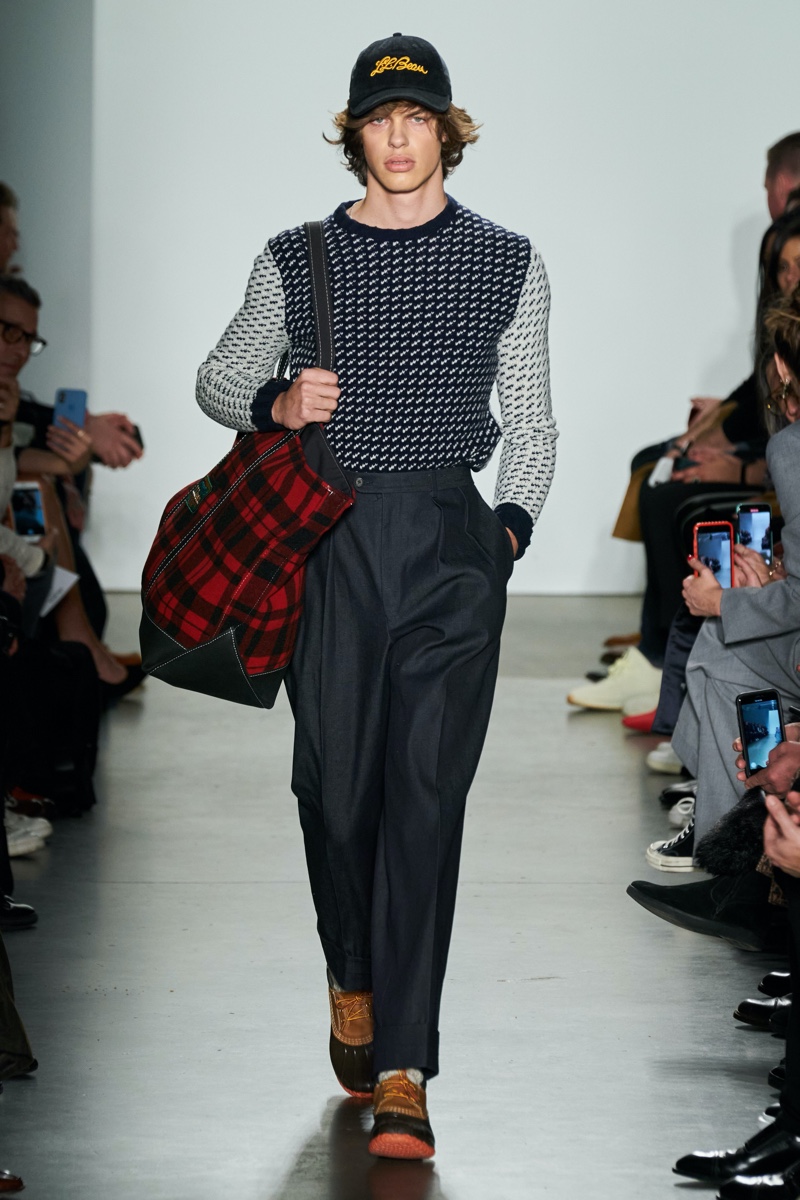 Vingate camo shirt, and the khaki briar britches…pretty cool: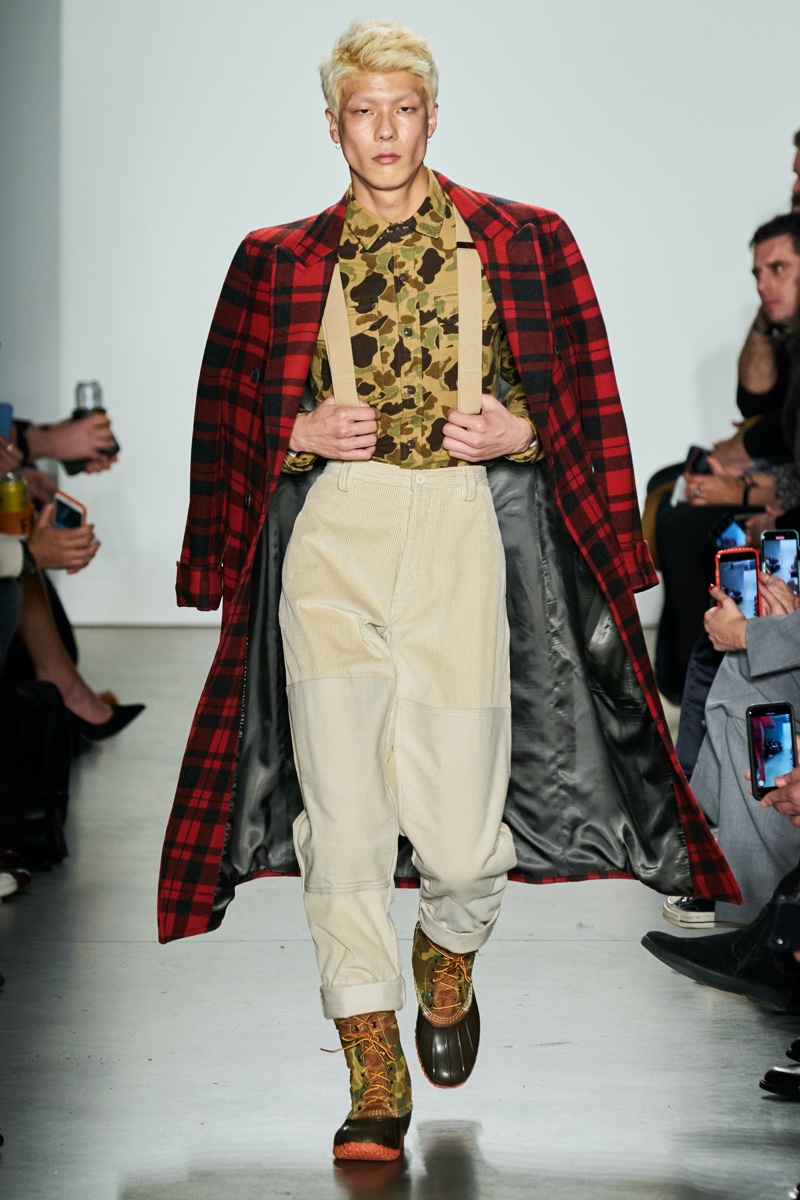 My understanding is that this is set to be released this Fall.  I'm super pumped…as soon as I hear more, I'll pass it along.
See anything you like?
Images: Google Image Search