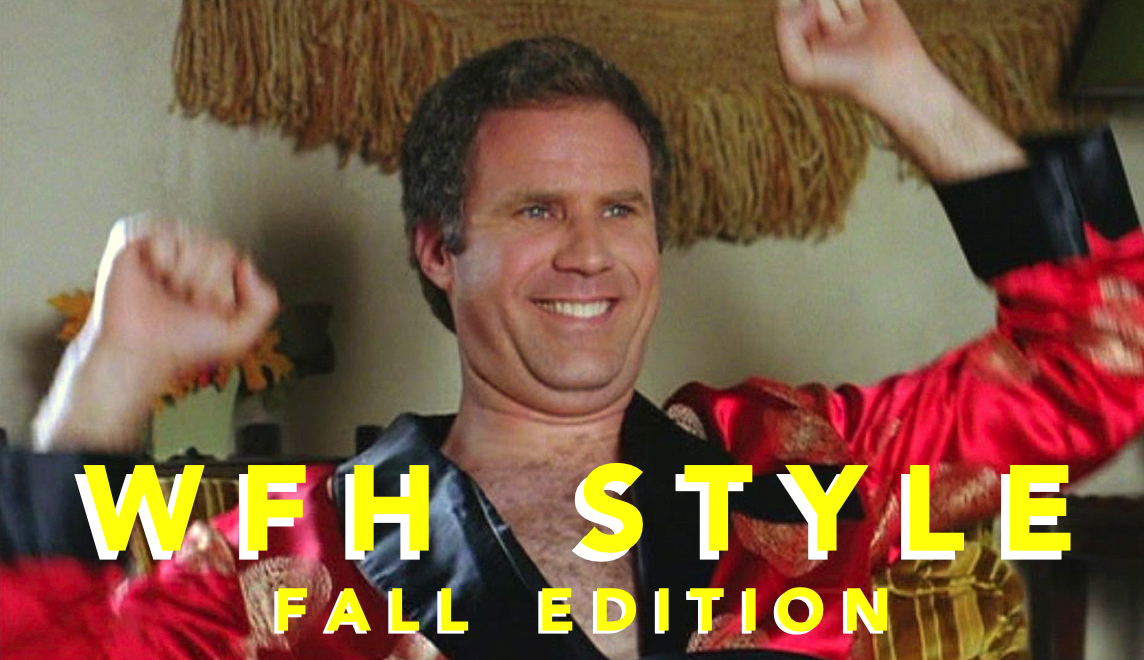 Fall is just around the corner.  According to our weatherman, we are supposed to see well below average temperatures the week of Labor Day, which should get us all in the right mindset.  In addition, we aren't going back to the office any time soon.  I really miss going in.  It's nice being at home with Mrs. RCS, but the Groundhog Day syndrome is real.  From a style perspective, I've been spending a lot of time in polos and shorts, but those days are coming to an end sooner than later.
As Fall gets closer, it's time to get the long pants and the layers ready.  I prefer to look presentable as I burn through a serious amount of video calls a day.  I'm still keeping a good routine – shower, get dressed, make the bed, etc., and I don't see that ending any time soon.
This Fall, I'm going for what I like to call 'presentable comfort'.  None of what I wear needs to be dry cleaned, much less ironed.  From a comfort perspective, I'm leaning towards more cotton and less tech.  Comfortable footwear will be a must.  I'd like to add some fun color, but not in a cartoon-y/streetwear vein.  Here's what I'm thinking:
With shirts, I like 100% cotton shirts, that don't necessarily need to be ironed. That's tricky, but here's how I do it:  I wash them in cold – ensuring that all the buttons are undone (including the collar and cuffs).  I then dry them for about 5 minutes on low.  Remember – the dryer is the worst enemy of clothes…do it sparingly.  After five minutes, I shape them and hang to finish drying.  Once they are dry, I put them back in the dryer on low for about five to ten minutes and they are ready to go….very soft.  They aren't 'church-ready', but they are perfect for working from home.
The Sporting Gent Button Down:  100% cotton, subtle plaid, matches everything.  Good on it's own or under a quarter zip.
Sid Mashburn Spread Collar Sport Shirt:  A bolder plaid in a chambray fabric…meant to soften over time.
Polo Ralph Lauren Slim Fit Chambray Shirt:  The solid chambray.  The most versatile shirt in the closet.  Just don't wear it with blue jeans.
Onward Reserve Cherokee Tailored Fit Button Down:  A bolder plaid, which looks excellent under a quarter zip.  Easy to press should it need it.
Isn't it great that we are starting to creep into the layering season?  For Atlanta and most of SEC country, we won't need these for a couple of months, but before we know it the mornings are going to be chilly.  And then the evenings…you get it.  I like thin layers vs. thick and bulky.  A lot of these can be worn in a lot of different environments so utility is a key factor in the buying decision.  Here's what I like:

Holderness & Bourne Ward Sweater:  One of my favorite sweaters on the market.  It's actually cotton with a diamond texture.  Super cool, and really comfortable.
Tom Beckbe Knit Fleece Quarter-Zip:  Beckbe came off the top rope with their fleece offerings.  I like the leather details and kangaroo pockets.
Arcteryx Delta LT Quarter-Zip:  A cool pullover that doubles as a bottom layer under fly fishing waders.  I like the orange, too.  Add some flavor.
Holderness & Bourne Westland Pullover:  I don't need to sell any of you on quarter zips…but make sure it fits.  Too baggy is no good.
Belts are icing.  It's a great way to add a little fun to any outfit.  We've all got the standard leather shotshell/brown belt…why not try something a little different and fun?  It's not as much of a stretch as you think…they actually look very smart: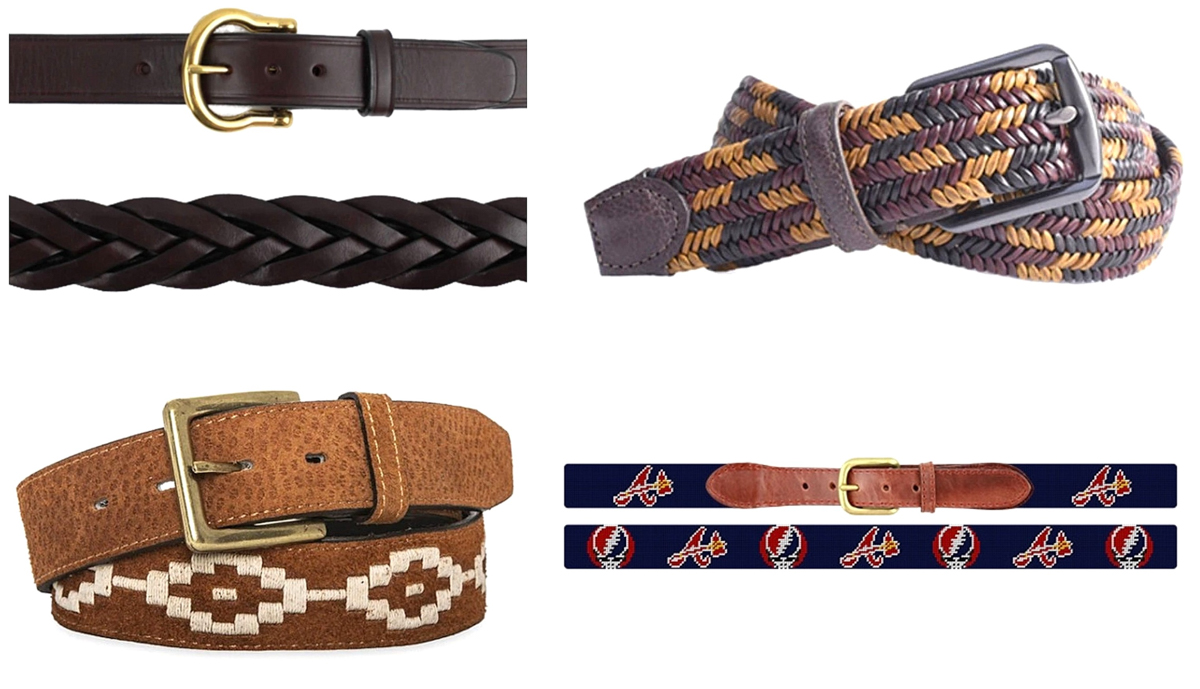 Over Under Saddle Braid Belt:  You may not have worn a woven belt since 1992, but that's OK.  Don't be afraid…they are a great look.
Martin Dingman Lucas Braid Belt:  The Fall version of the new golf belt of choice.
La Matera Prince Harry Polo Belt:  I've said it a million times…polo belts are seriously cool, and add a tough element to any outfit.  La Matera does it right.
Smathers & Branson Braves Steal Your Face Belt:  You're damn right I'm getting this belt….
With pants, I'm taking a similar approach to shirts.  I like 100% cotton, and treat them such that they don't need to be ironed or dry cleaned.  I like the cotton action as they will soften up and become more comfortable over time.  They also keep their shape.  In terms of care, the cotton pants work very similarly to how I wash shirts: wash them on cold, dry for five minutes, then shape and hang to dry (with these hangers).  After they dry, put them back in the dryer for five to ten minutes on low heat and they should be ready to wear.  Again – not 'church ready', but great for WFH/afternoon nap.  Here are some good options: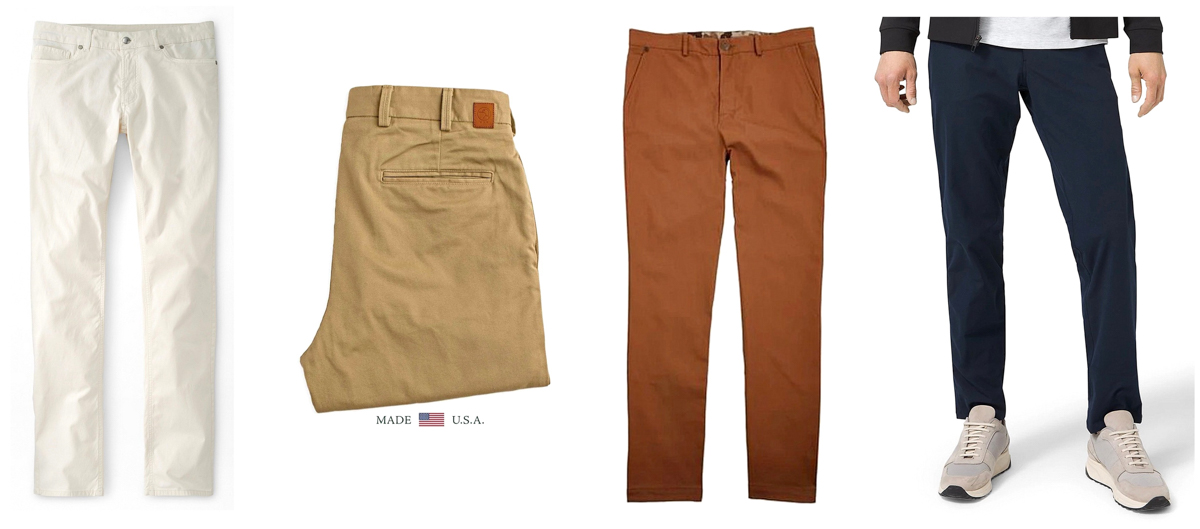 Peter Millar Wayfare 5-Pocket Pants:  The 5-pocket pants phenomenon is fantastic and very timely with WFH.  They are the go-to 80% of the time.  I like the 100% cotton options as the seams don't get weird.
Duck Head Gold Glory Chinos:  The thick, drill cotton is essentially bulletproof.  They soften up over time and are extremely comfortable.  The key with these is to ensure they aren't too baggy, but not too tight.
Ball and Buck 6-point Duck Cotton Pants:  Duck cotton doesn't get enough credit.  When treated right it is a great fabric for pants.  The Ball and Buck 6-point cut is probably my favorite OTR option.
Lululemon ABC Pants:  These are the farthest from 100% cotton chinos, but I had to include them.  After buying a bunch of the 7″ commission shorts, I'm on board with Lulu.  I plan on ordering a bunch of these for golf.
Admit it: you've worn Rainbows for the last five months.  I get it.
However, as Fall rolls around, the flip flops may need to hibernate.  I wore the hell out of my OSBM camp mocs this Spring, and plan on doing the same this Fall.  I will probably mix it up a bit as well – add in some comfortable tennis shoes and some low-top boots (which are seriously underplayed).  Here's what I like: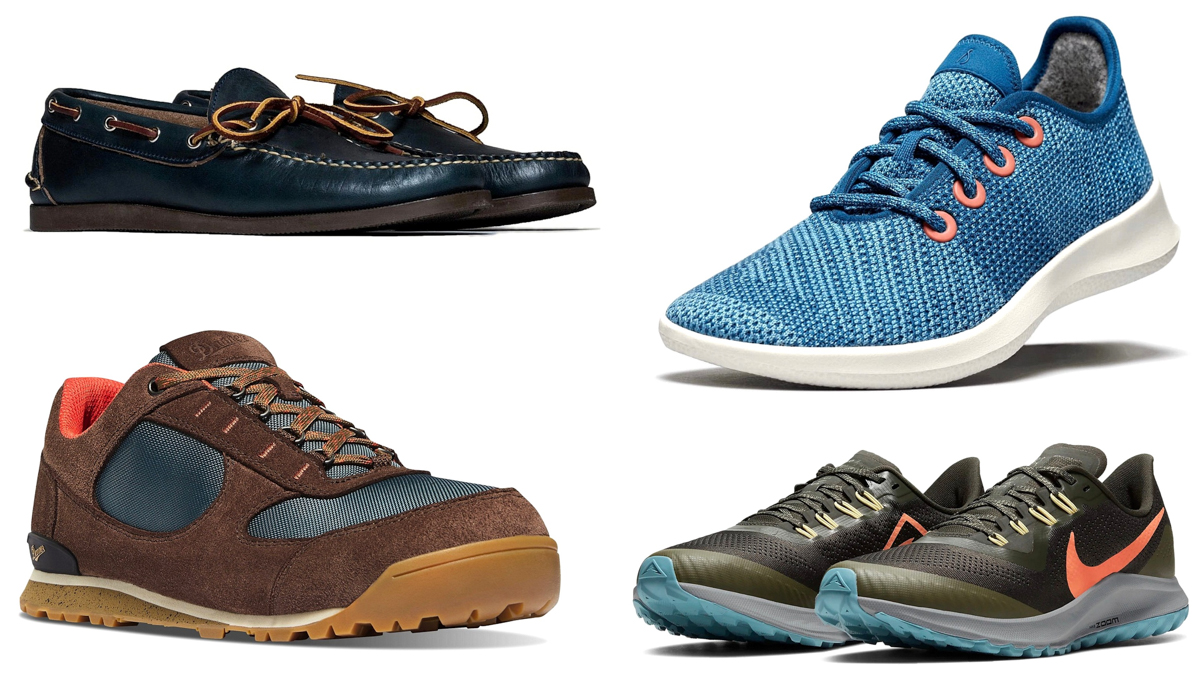 Oak Street Bootmakers Navy Camp Mocs:  Extremely versatile shoes for the colder, wet months.  I absolutely love mine.
Allbirds Tree Runners:  Allbirds are a great, casual option.  I like these Tree Runners as they would work with just about everything above.
Danner Jag Low Boots:  Extremely underrated.  Low top boots are fantastic and work well in the Fall.  The new colorways from Danner are fantastic, giving a nod to the old-school Patagonia vibe.
Nike Air Pegasus Trail:  I saw these Nike Pegasus trail version the other day, and can't quit thinking about them.  I love them and think they would be a great look in the Fall months.
What are you doing this Fall?