I have to admit, I do enjoy getting catalogs in the mail.  It's nice to hold something substantial and see new lines from some of my favorite companies.  The nice photography really gives it a good feel of not only the products you are perusing, but also the lifestyle they portray.  I'm very lucky to call Martin Dingman a friend.  He is a great guy who has been in the business for quite some time.  His attention to detail is as good as it gets, and his catalog is eagerly anticipated.
His Spring 2014 catalog is absolutely outstanding.  He has expanded his line of leather goods to include menswear that has a country feel to it, but can be 'urbanized' with a few tweaks.  Looking through his new catalog, here are a few items that stuck out:
The Khaki Field Jacket is just right for Spring and Summer wear here in Atlanta.  How great does the fabric look, and the interior plaid is a nice touch.
The Woodrow Houndstooth belt is great looking, and that tortoise roller gives it a touch of class.
Spring ties…you can never have too many.  I have a feeling I'll be sporting one of these to church on Easter Sunday.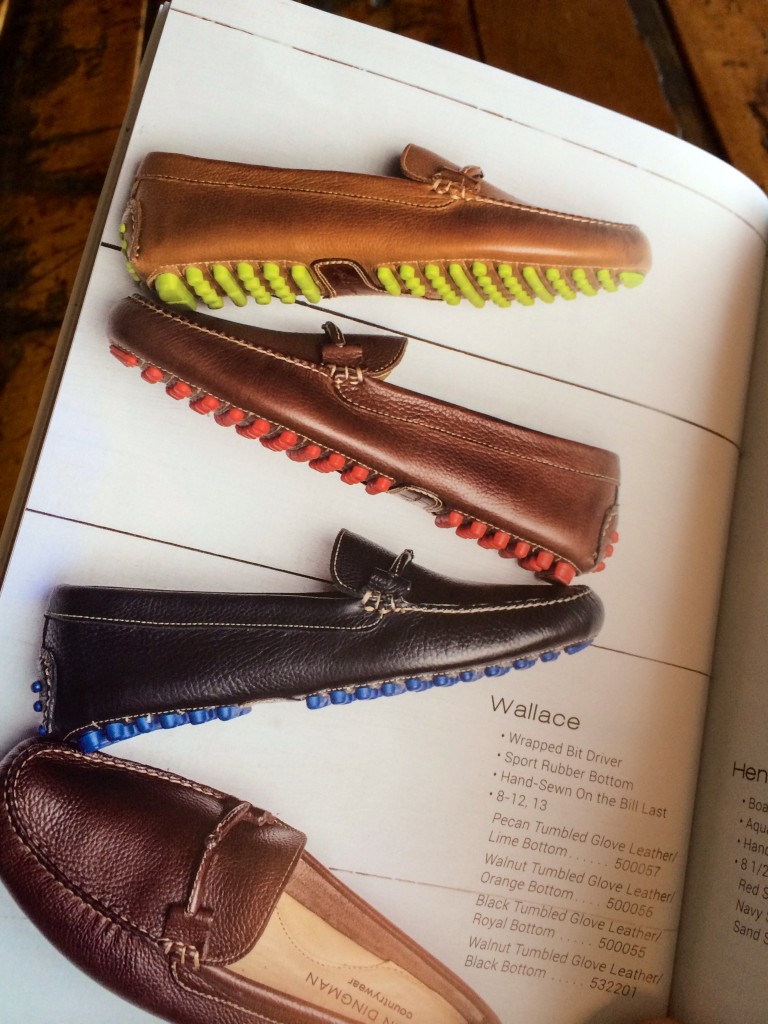 His new Wallace loafers feature rubber nub bottoms in alternate colors.  These should stand out.
Cool pooch.  The bit loafers aren't bad either.
Sign me up for the navy Nantucket belt now.  This belt would look great with a pair of khaki shorts.
And the Farrier Wine Caddy?  How cool is this?  No longer will I have to transport my favorite spirits in brown paper bags…
Be on the lookout at your favorite men's stores for Martin's new offerings.