Team: big news.  The good folks at Ball and Buck are having a sample sale in Atlanta starting on Thursday.  We're talking serious discount, 50%-75% off retail.  Shoot down to my old 'hood to get in on the goods: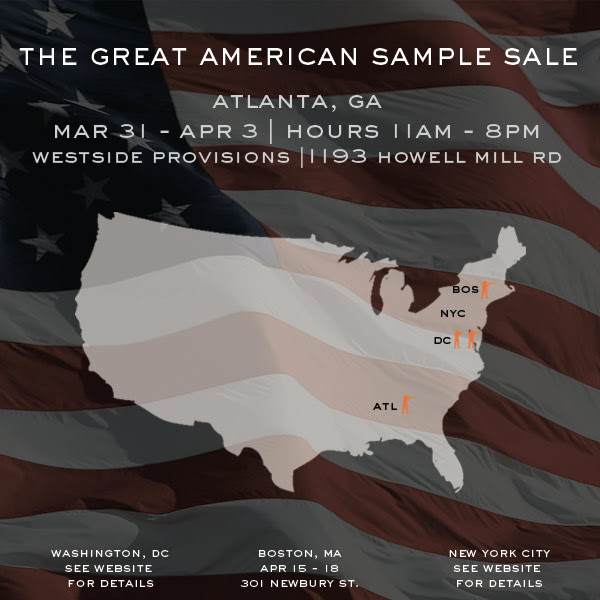 The Sample Sale will be at Westside Provisions District, across Howell Mill from Star Provisions:
1193 Howell Mill Rd
Atlanta, GA 30318
The sale will run from March 31st to April 3rd, from 11AM-8PM each day.  More details are available here.
See you there!