I acquired my Mountain Light during the spring of 98'. I had spent the previous summer making $43 a week at a lodge south of Yellowstone, but it came with a cabin on the Snake River and three squares a day. My biggest expense were cigarettes at an appalling two dollars a pack. I didn't have a vehicle and there was one pay phone in the employee tavern. The occasional movie at the Teton Theater in Jackson was four dollars and a beer at the Million Dollar Cowboy Bar was a buck and a half. As cheap as life was for an 18-year-old that summer, I couldn't afford a coveted Mountain Light.
When I was in Jackson I'd stroll through Teton Mountaineering and Jack Dennis with my fingers crossed I'd discover one on sale; I quickly learned I had a better chance of completing the Grand Traverse blindfolded on a pogo stick with a Camelback of whiskey. Every college kid and outdoorsman wanted one and The North Face knew it. They created an indestructible, unusually functional, and handsome jacket. When I got back to Atlanta I ponied up and bought the exact one I wanted – in yellow. It cost me an arm and a leg, but two decades later it's the envy of every guy who didn't spring for one.
I've abused mine in Vail ice climbing, sailing the Bimini's, fly fishing Montana's backwaters, and I managed to get charged by a black bear while hiking switchbacks to climb the Middle Teton. We've been to parties in Tuscaloosa, strip clubs in Knoxville, and every bar in Athens. We spent my bachelor party together in Charleston, got in trouble in the French Quarter, and survived a frantic drive to Northside the night Annabelle was born.
As a young man I got caught up in collecting jackets. My closets were packed with the usual suspects: Patagonia Snap-T's, a North Face Denali I never wore, and sprinkled in were some gems, like my orange Patagonia Ice Nine. All legit in their own right, but the Mountain Light is the crown jewel.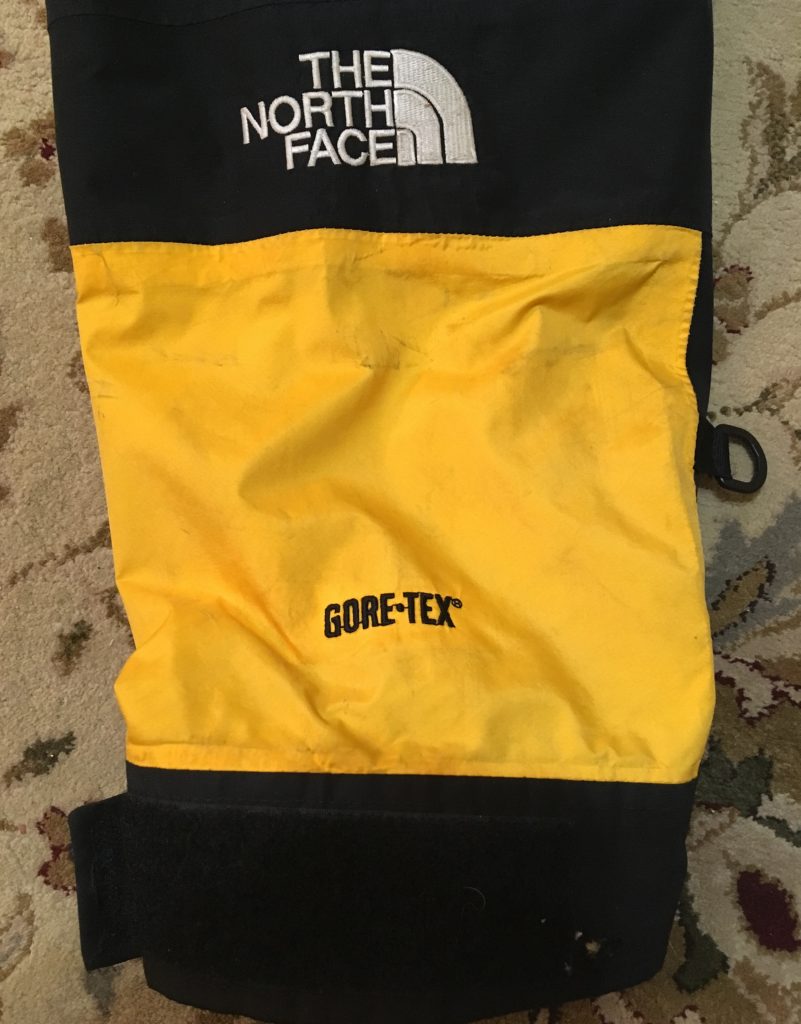 The Gore-Tex still keeps the rain out, I've never had a zipper snag, all the elastic cords are tight, and the Velcro is as strong as the day I bought it. The fit is ideal over a heavy fleece while skiing or a suit when it's raining in San Francisco. I've had offers from several guys over the years, but he's not for sale. We've been through a lot together and our secrets are safe with one another. Sure, he's not a young buck, but my guess is my son will befriend him shortly and they'll go on adventures of their own.
Contributor Brad Evans is a good buddy, a UGA grad, and an idea guy.  We're luck to have his thoughts here at RCS…more to come.
P L E A S E    S U P P O R T    O U R    P A R T N E R S :