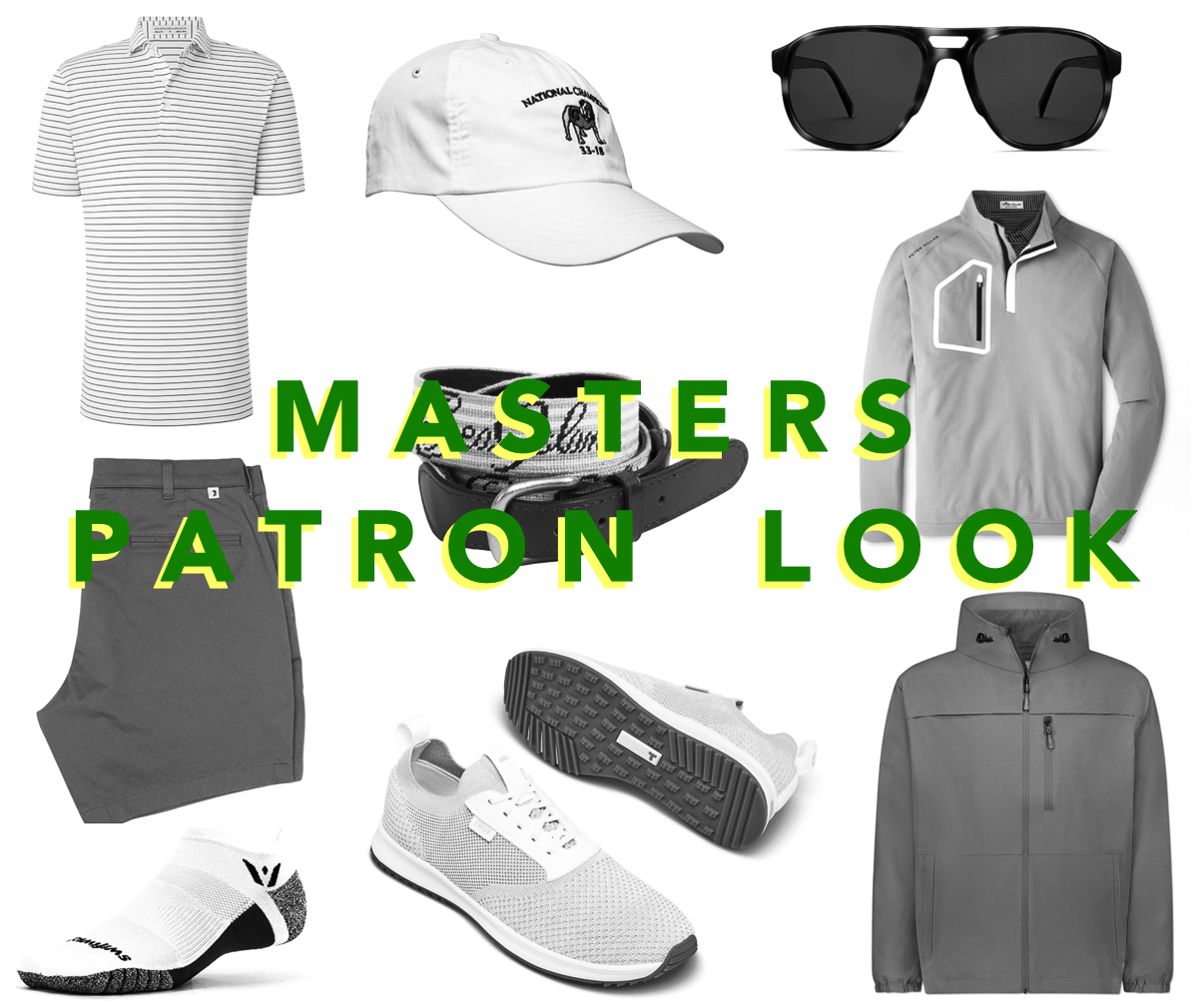 Going to The Masters is a big deal.  Lucking out with a badge for a chance to set foot on the hallowed grounds…it's fair to say that being a patron is a bucket-list item.  I've had the pleasure to go quite a few times, and it never gets old.
I get asked by a lot of guys: 'what do I wear to Augusta National?'.  Fair question.  My feeling is that it comes from a place of not screwing up vs. literally not knowing what to wear.  Having been quite a bit, I'm happy to give some advice:
1 Comfort is key.  You will be walking…A LOT.  Take care of your feet.
2. You are a patron, not a player.  I've seen guys show up dressed like peak Rickie Fowler.  Don't do that.  Augusta National isn't a place where 'standing out' is the goal.
3. Go light on logos – especially from places where you aren't a member.  I was in line next to a guy wearing a shirt from a very private, very prestigious club.  A guy walked up to him and asked him who he was playing with at the Member-Member.  It didn't end well.
Here's what I'd recommend: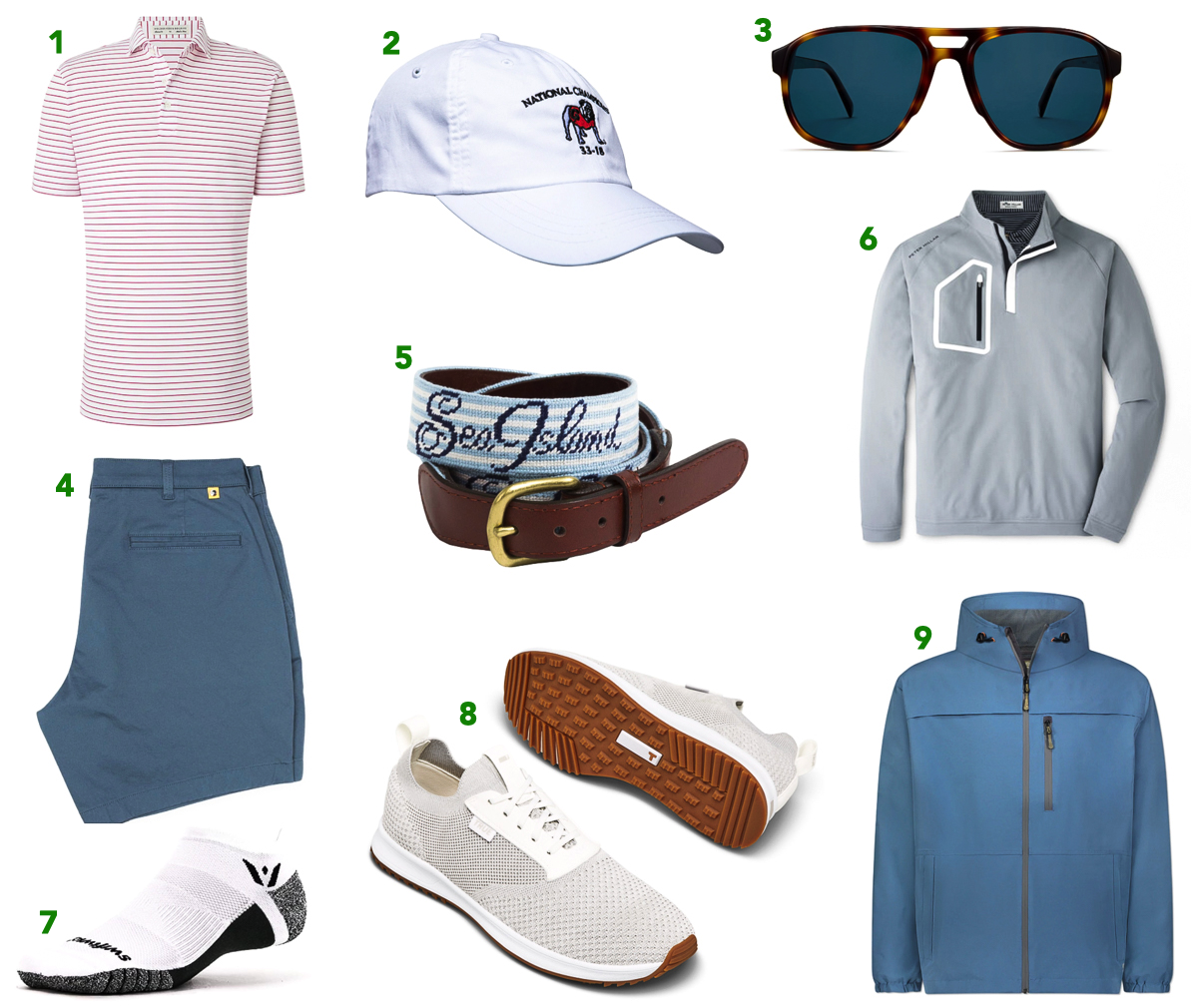 From top left:
1. Holderness & Bourne Taylor Shirt:  A comfortable shirt that isn't too loud.  Go tech or tech blend.  We usually clock about five miles, so sweat could be a thing.
2. Onward Reserve UGA National Championship Hat:  You've got to have a hat – the sun can get brutal.  Go with a relatively generic logo or from a club where you are a member.  Tour visors are OK here as well.
3. Warby Parker Hatcher Sunglasses:  Good sunglasses that aren't too expensive…in case they get dropped or lost.
4. Duck Head Gold School 7″ Chino Shorts:  Easy on the shorts.  Wear something comfortable that has a back pocket.
5. Sea Island Seersucker Belt:  Have fun here (you'll always hear me pushing for some waist flare).  However – same rules as #3 above…folks notice logos.
6. Peter Millar Forge Quarter-Zip:  You'll probably need an additional layer if you are sweeping the dew or hanging out until the last group putts out on 18.
7. Swiftwick Golf Socks:  You know what makes comfortable shoes even more comfortable?  Good socks.  Trust me.
8. True Linkswear Knit IIs:  I've been wearing mine for a couple of weeks now, and I'm convinced these would be great for The Masters.
9. TSG Packable Rain Shell:  Think ahead – there aren't a lot of places to hide from the elements.  Wear this into the round and stash it in your bag after you hit the merch tent.
What did I miss?