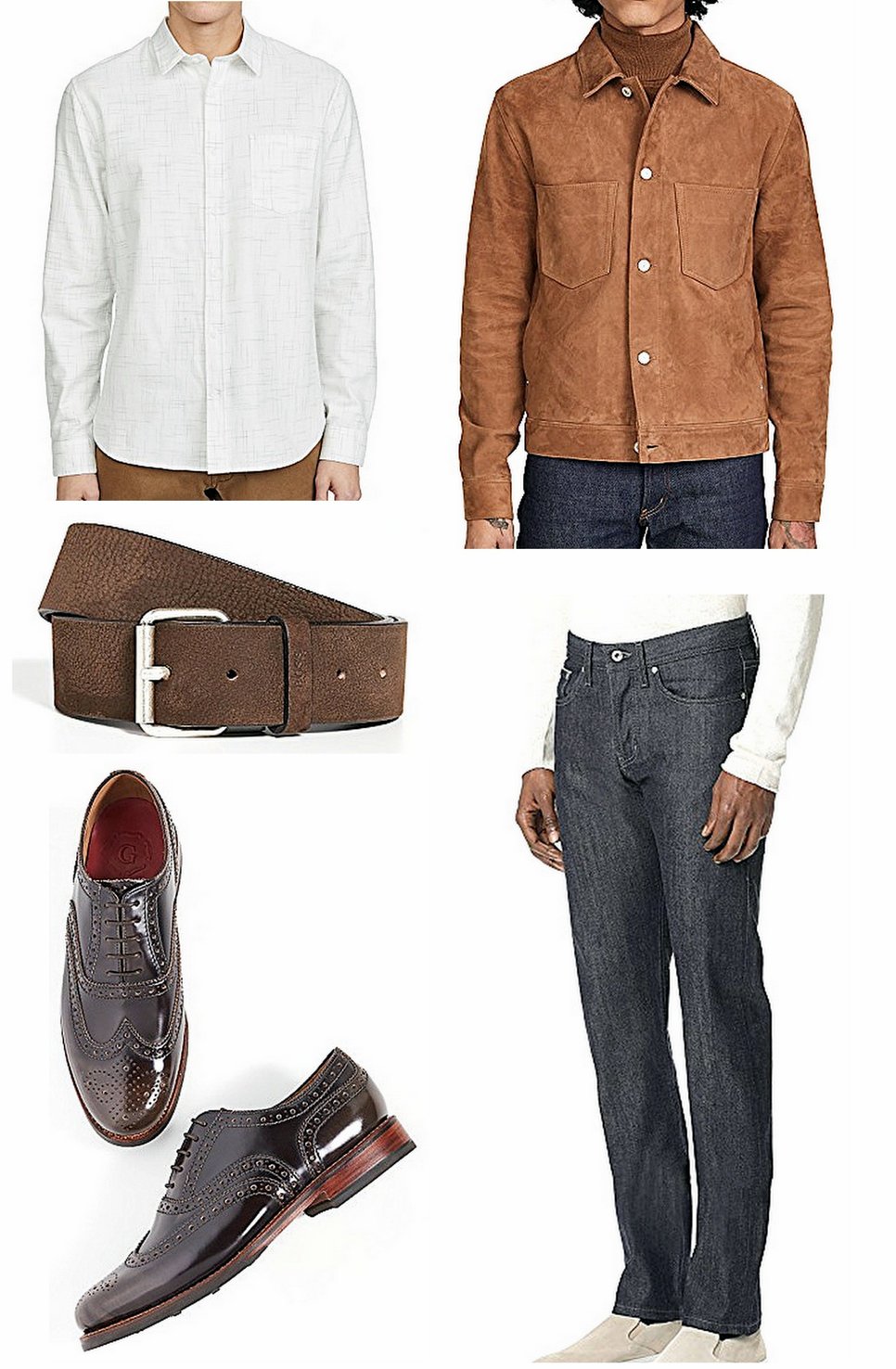 I went to a few neighborhood holiday parties this year, and noticed that there is a huge discrepancy in terms of dress.  I'm referring to dudes…ladies: you all look great.  All the time.  All of the neighborhood parties I attended had a 'casual' dress code in the invitation, which is the worst think you can do.  I do not like a casual dress code unless you are sitting around with a bunch of guys eating wings and watching football.
For a holiday party, especially one hosted by a neighbor in their home, think about a few things: first, they are opening their house to the neighborhood.  Second, they've spent a ton of time and money getting the house decorated and prepared for the event.  Lastly, it's a little awkward, since this is one of the few times that you'll see half your neighbors during the year.
With that said, do not dress casually.  DO NOT wear a tacky Christmas sweater, even if the invitation calls for it.  Tell them it's at the cleaners.  Put in some effort, if only to show some appreciation for your host, and for all those pictures you'll (forget to) take…  Here's how I do it:
From Top Left:
Textured White Dress Shirt from Theory – Texture is good, especially in the winter months.  It shows depth.
Suede Leather Jacket from Paul Smith – This is the star of the show…just don't spill any eggnog.
Nubuck Leather Belt from Hugo Boss – Don't think too deep here.  Just coordinate with the shoes.
Wingtips from Grenson – Winter is the perfect time to break out the heavier shoes.  Do it.
Selvedge Jeans from Naked & Famous – Dark jeans dress up an outfit.  Remember: fit is key.
What am I missing?