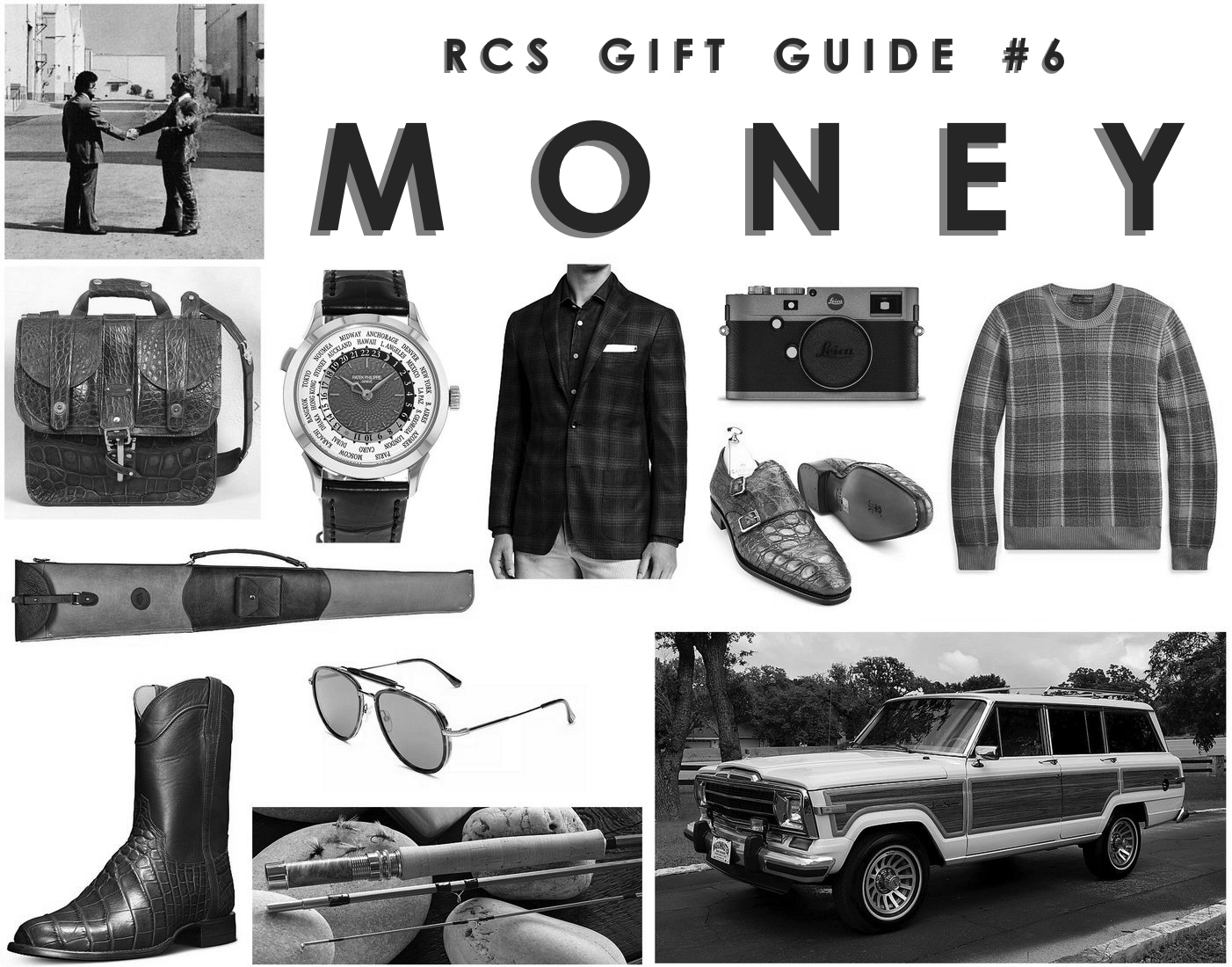 Last up, the high dollar gift guide for those that have been extra-special good this year.
These are the gifts that aren't for the faint at heart.  These are heavy hitter ideas that feature a lot of exotic skins, some overbuy, and some heirlooms that'll still with him until the proverbial cows come home.  It's not to say that these aren't attainable…so for those that think big, here you go: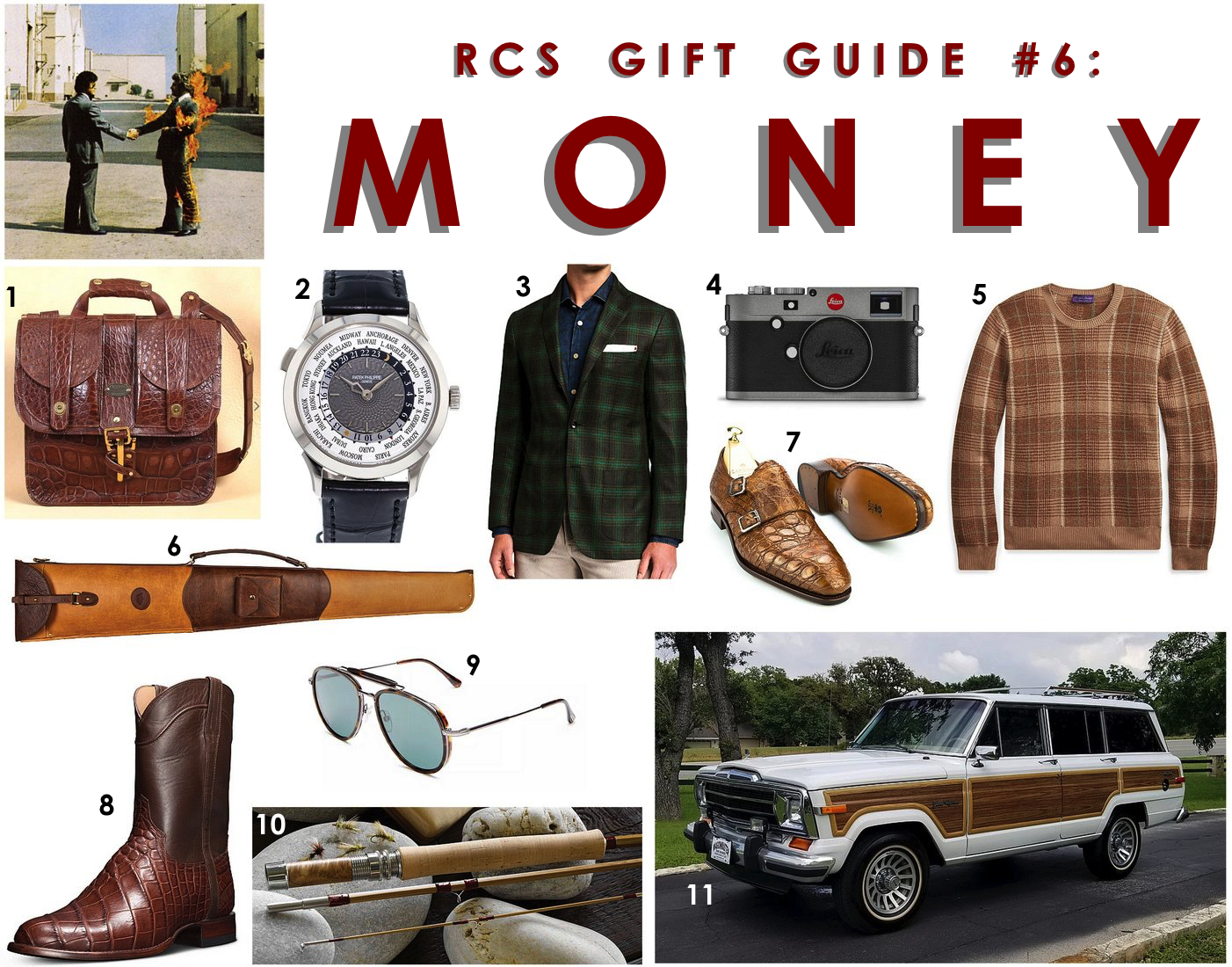 From Top Left:
1. Colonel Littleton No. 37 Satchel in American Alligator:  Imagine him walking into a business meeting carrying this bad boy.  Strictly reserved for the man that sits at the head of the table.
2. Patek Phillippe Complications World Time:  Wondering what time the markets open in Asia?  This is the timepiece that'll keep him in line and on time, anywhere in the world.
3. Kiton Cashmere Sport Coat:  Brown and green cashmere…a sport coat that'll mimic his favorite ice cream flavor: mint chocolate chip.
4. Leica ME Rangefinder Camera: When the iPhone 11 Pro camera won't cut it.
5. Ralph Lauren Purple Label Cashmere Sweater:  Remember the 90's, when plaid sweaters were all the rage?  Well here is the updated version in cashmere, of course.
6. Onward Reserve Heirloom Gun Case:  This gift is the long bet.  This case is one of those that'll gain in value over time as the patina grows.  And when you get it monogrammed, add the date, so he can accurately evaluate the NPV over time.
7. Carmina Crocodile Double Monks:  Pure badass.
8. Tecovas Townes Alligator Ropers:  Tecovas made is so easy to get into the exotic boot game.  Shame on him if he hasn't jumped on board.
9. Tom Ford Tripp Sunglasses:  The high-fashion version of the Sportsman sunglasses.  Good enough for the field, but cool enough for well, anywhere.
10. Orvis Bamboo Fly Rod:  Fishing with a bamboo rod is an experience in itself.  While it's important that he actually knows how to fish, it's not entirely necessary…well, maybe it is.
11. Fully Restored Jeep Wagoneer:  Sure, add a totally sensible grocery-getter to the garage.  Plenty of room.
Cheers, folks.