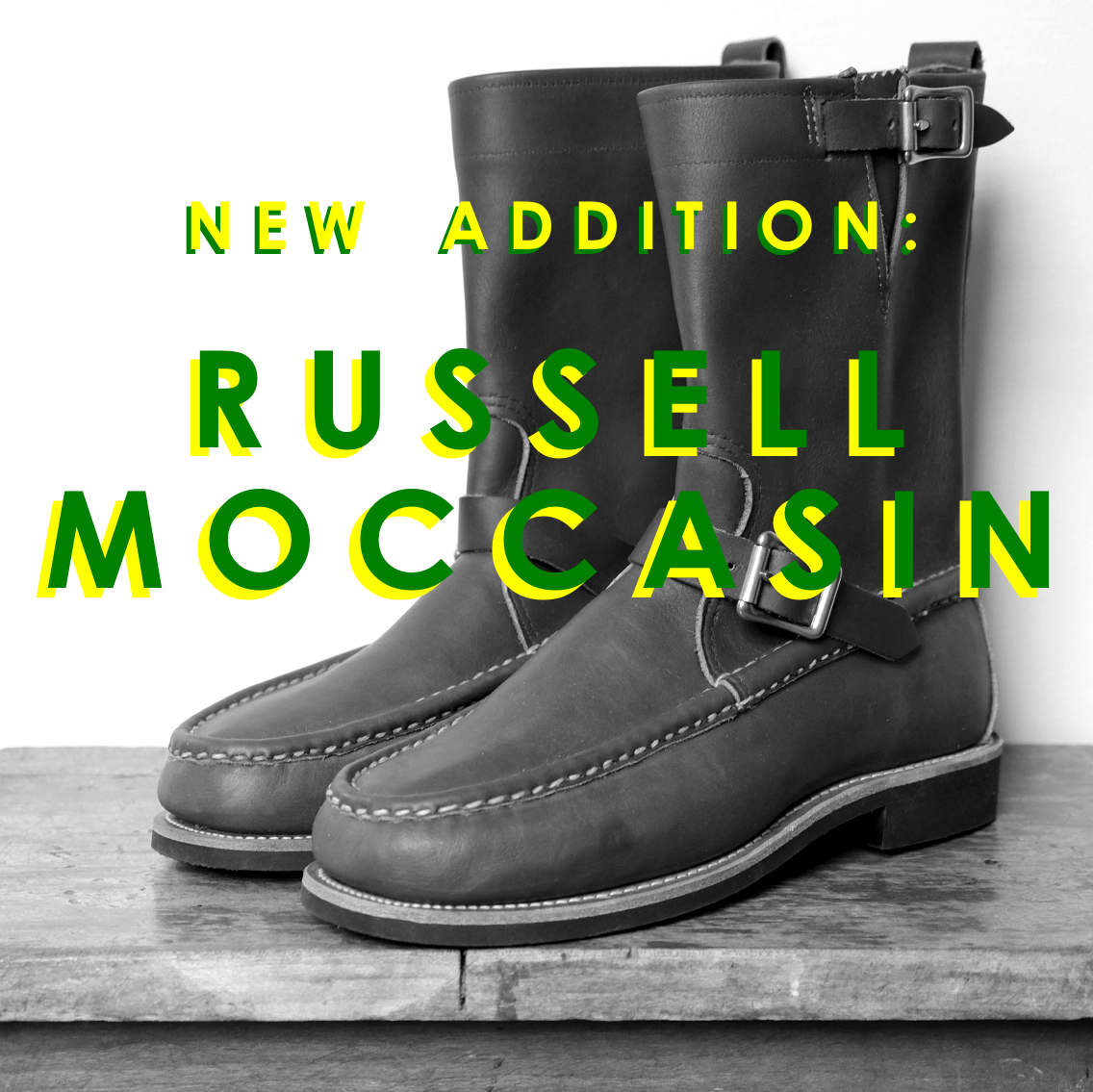 Admittedly, I'm a bit of a hoarder.  When I find something I like, I try to get it in every color.  Recently, I've been doing this with a couple different things: Patagonia Stand Up shorts, as I'm afraid they are about to discontinue them, the Duck Head field pants (in every color), and Russell Moccasin boots.  I now have five pairs of Russells, and love each one.  I'll get into the collection in another post, but today I want to talk about these.
My decisions on Russells have been a rather slow burn.  I don't get a bunch of pairs at once, but instead figure out where they would fit in my wardrobe…
I saw this pair at SEWE last year, and haven't been able to stop thinking about them: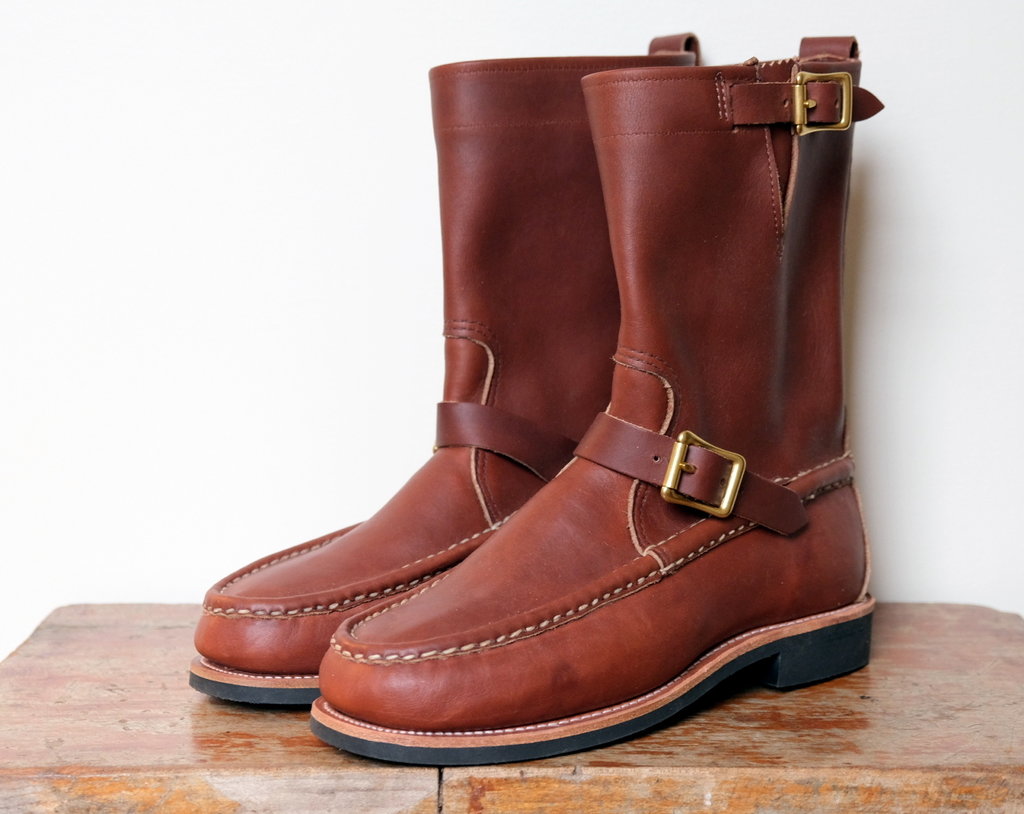 They are Cavaliers, but made with Red Maple Boomer Leather, which is a really nice, supple, oily leather that should patina extremely well.  I've wanted a pair of Russells that I can wear to the office that aren't too rugged, and these are the winners.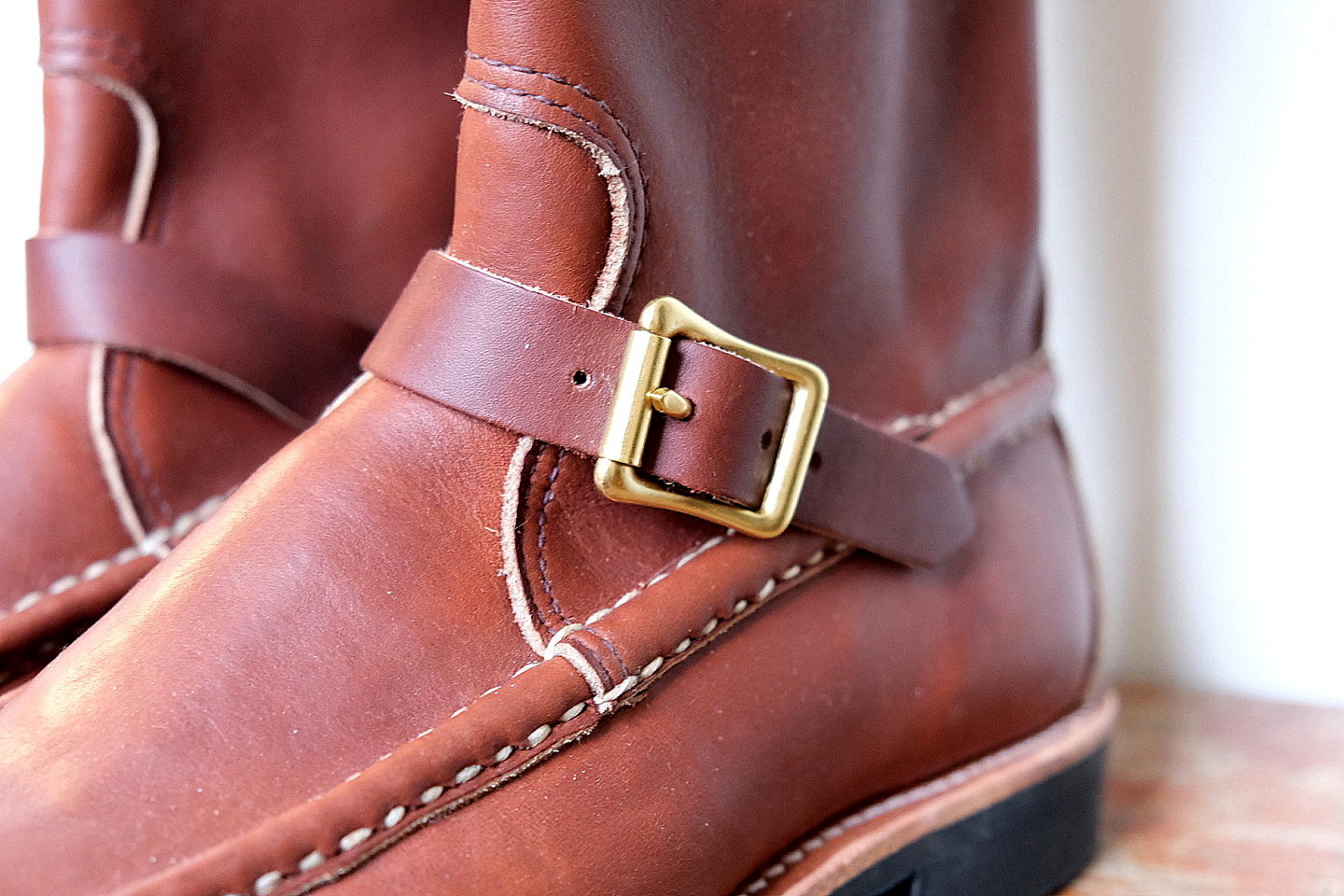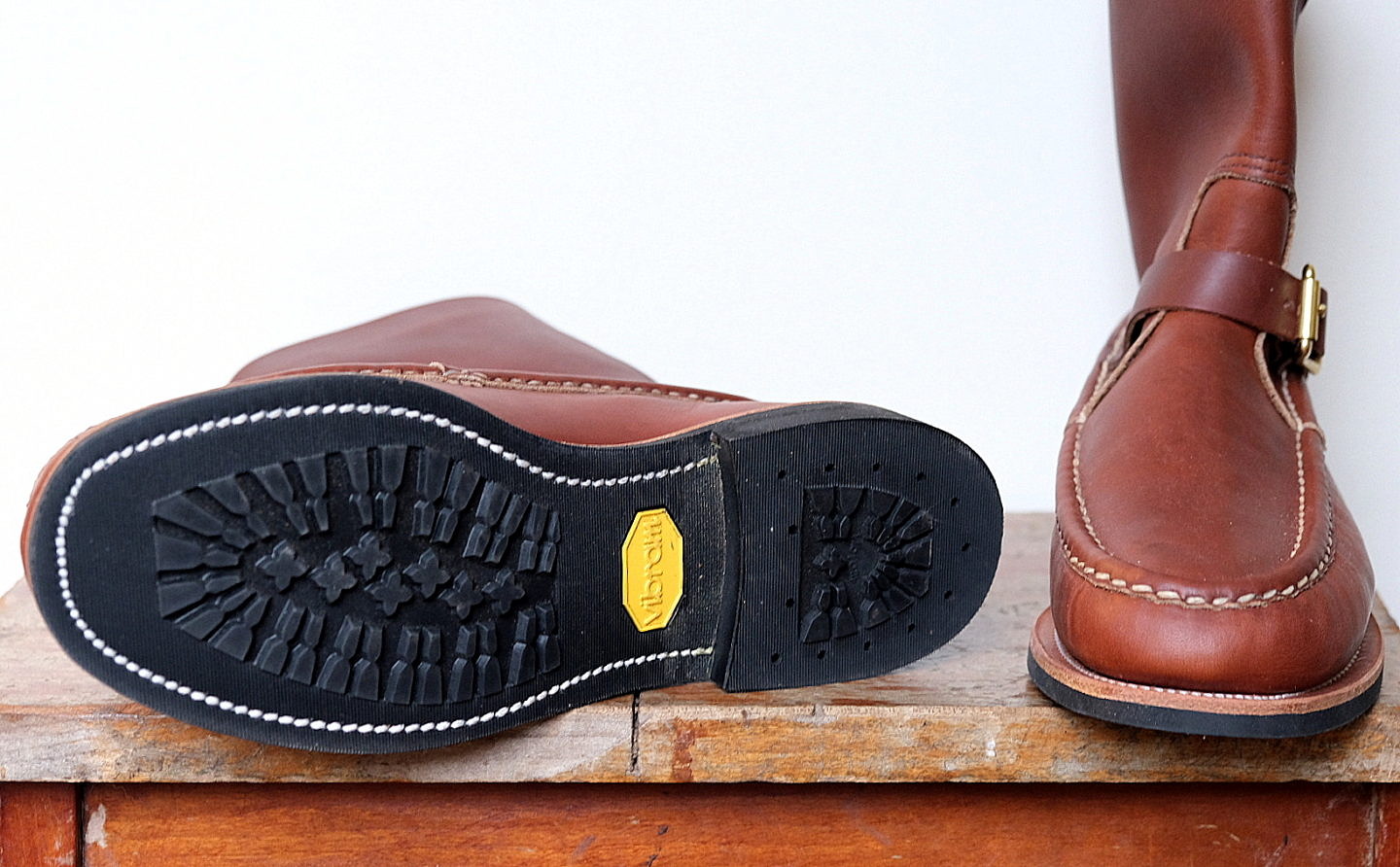 They are everything I love about Russell Moccasins: the fit, the look, the quality, and the style.  While I'm not treating these like 'dress boots', I am going to wear these in more formal settings than chasing quail around a field.  I like to think I'll wear these in situations that I'd wear my Red Wing 1178s, Chelsea boots, or Bean Boots.  That's the roll these will play in the lineup.
More details: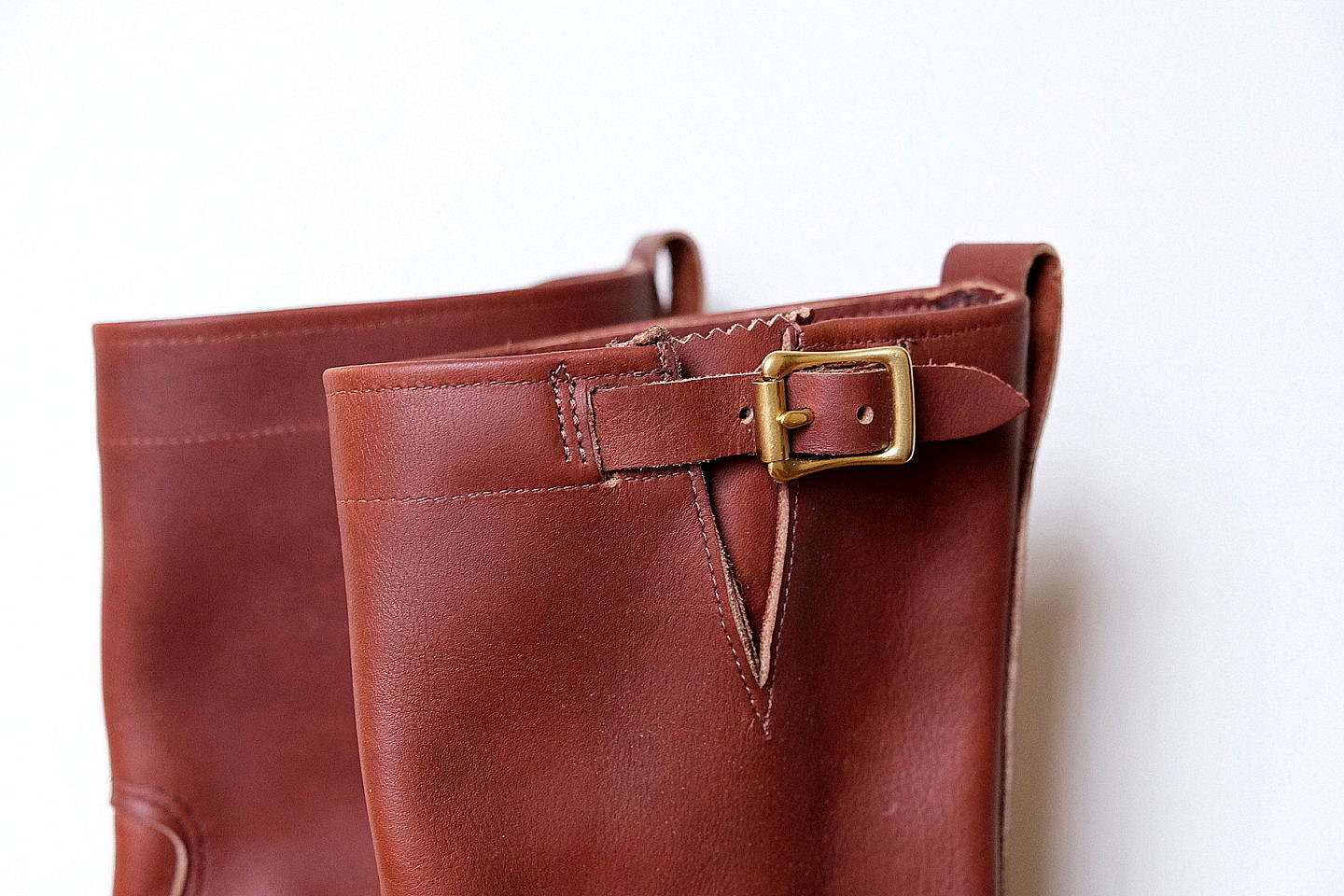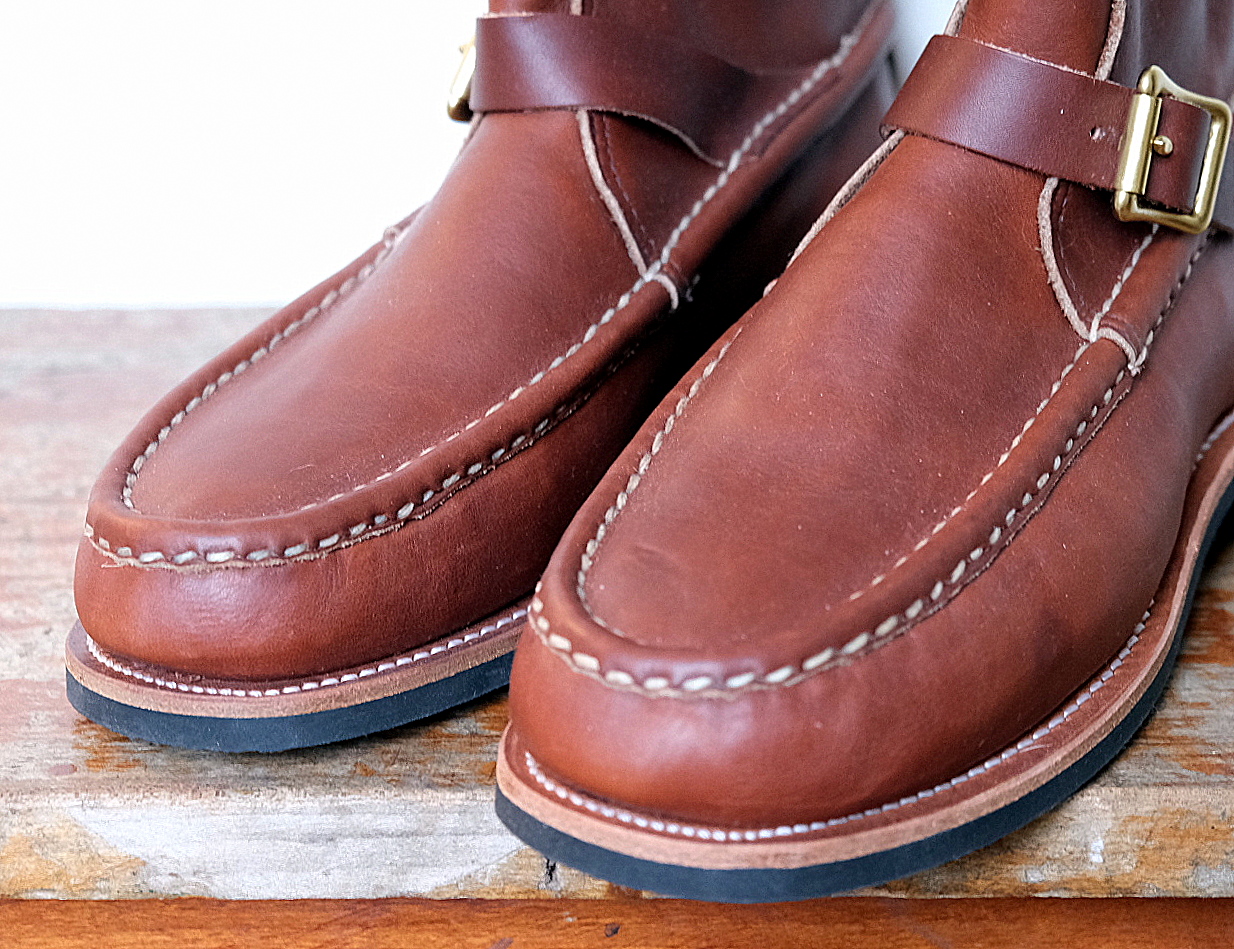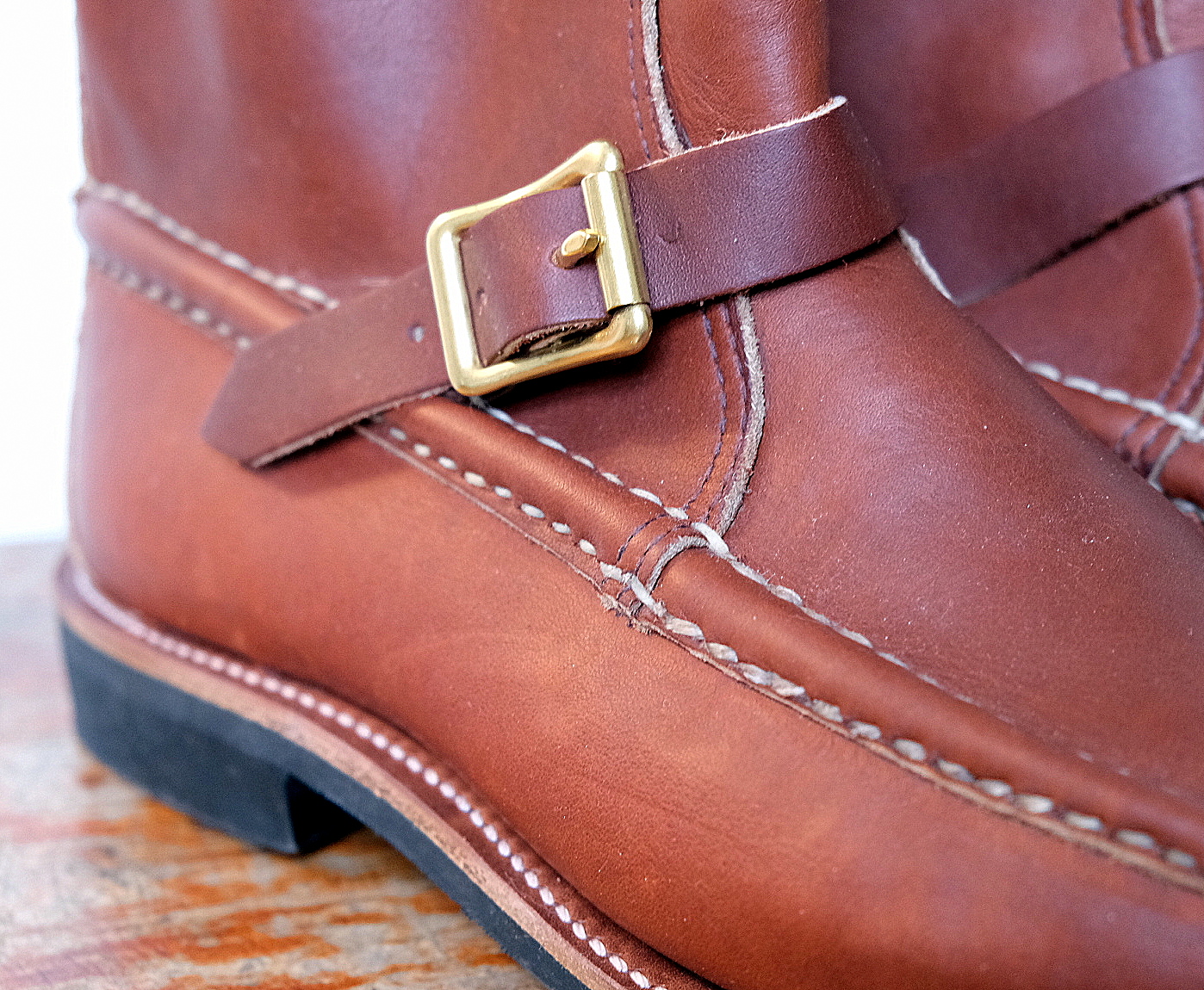 I couldn't be happier.  Be on the lookout for these making an appearance in #WIWT soon….