It's been a busy year for our friends at KP MacLane.  They moved their headquarters to NYC, and they expanded their line to include new crewneck sweater.  We've talked about their polos, which are high on the Red Clay Soul list.  The sweater follows suite.
The sweater is made of 100% Peruvian cotton, so it is extremely soft.  It feels like a less-heathered cashmere.  The sweater has a slimmer, updated fit that will work alone or over an oxford shirt.  From a layering perspective, it is just that – a thin layer.  This is a 3-season sweater.
The sweater is available in four neutral colors – including Arctic Blue (pictured).  The other three are Scottish Thistle, Grey Heather, and Light Forest.  This is the type of sweater that you pack for every weekend trip, as it will go with everything.  Driving to a weekend getaway?  Throw it on with jeans and New Balance shoes.  Date night?  It's perfect over an oxford for dinner and drinks outside…you'll be glad you have it when the sun goes down.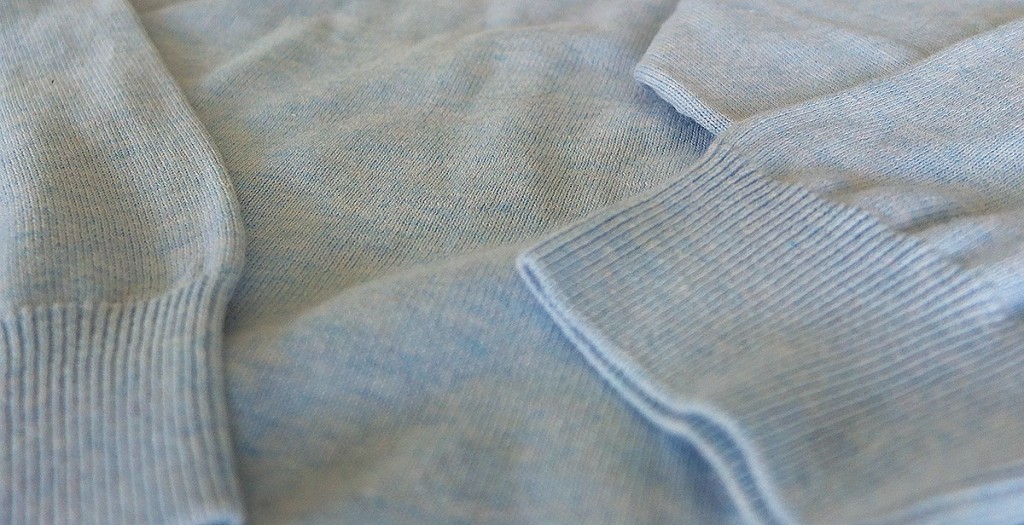 As guys, we should have a few luxury items in our closets.  The old adage is that when women are looking, they look at a guy's shoes and his watch.  Those can't be faked.  Other than that, luxurious fabrics and textures in a variety of pieces round out a closet.  This sweater is an excellent example of a slice of luxury that can be mixed and matched in any number of outfits. And she won't be able to keep her hands to herself…