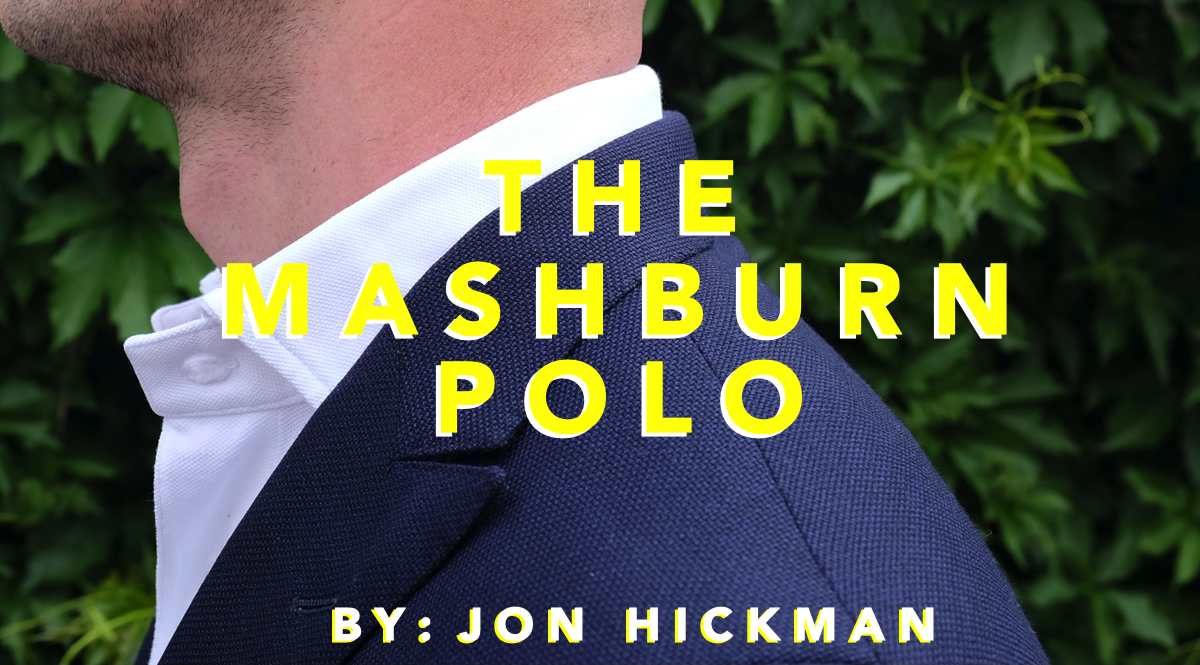 I care a lot about what I wear. Probably too much. I tell myself vanity has nothing to do with it (it probably does) and that it's not obsessive (it definitely is). But, it's something I have internalized. It mostly comes from my grandfather. I never saw him leave the house without a proper shirt and jacket, and usually with a tie. I have tailored clothing pretty well sorted. Mostly made-to-measure but the Model 3 Ring jacket from The Armoury fits me well off the rack.
As I approach my mid 30's, I'm still trying to hone in my casual wardrobe. I've left t-shirts in my 20's, but I don't always want to wear an OCBD to play golf, or tennis, or wrestle with my kids. The polo feels like a natural suitor to fill that void, but which one. There's always the Polo. To me, it has too much of a collegiate vibe, and I'm not planning on doing a keg stands anytime soon (or ever), but it's a readily available comparison.
Enter Sid Mashburn. I discovered Mashburn the way anyone finds anything these days, social media. While I have long admired SM's clothes online, I struggled to take the plunge. I don't live close to a brick-and-mortar and hate returning things in the mail. SM's sizing also confuses me. The website seems to go out of its way to provide fit and size guides, but does anyone else have five pair of 501's that are all different sizes? I was lucky enough to be in NYC (I live in Denver) during a trunk show at Bloomingdale's and ended up walking away with every color variation of the polo that fit me, but there are some caveats.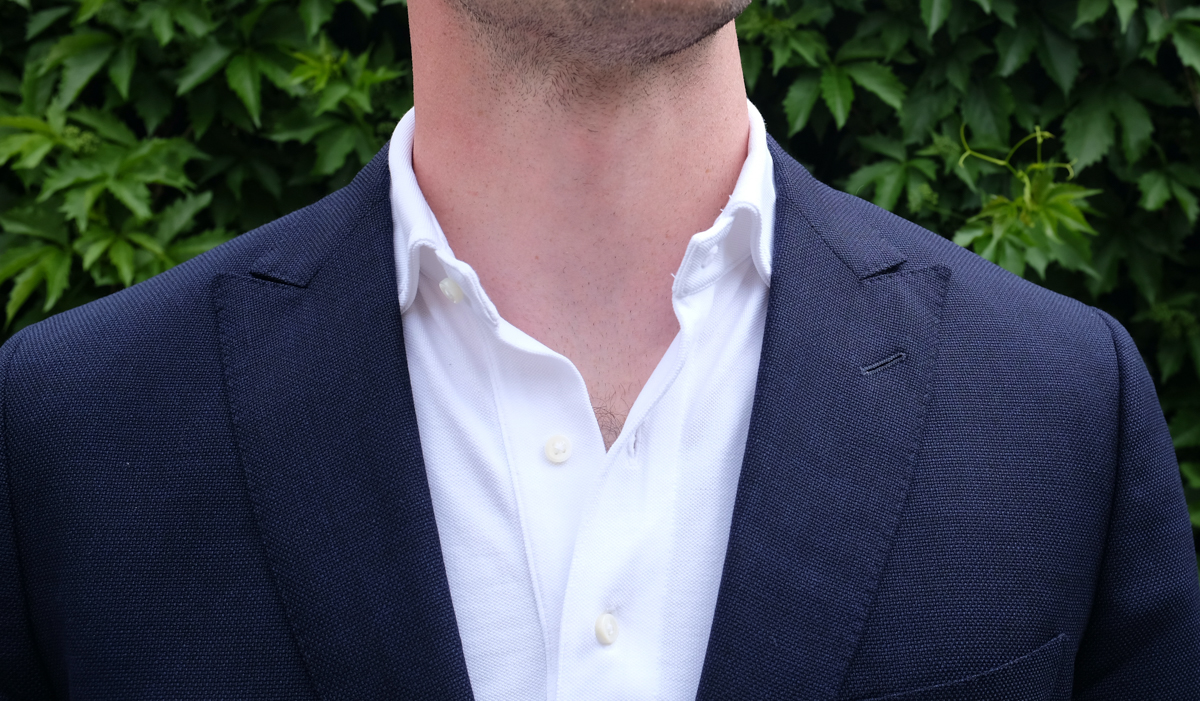 The Mashburn polo isn't cheap. At $95 it's significantly more than a polo from somewhere like J.Crew or Uniqlo, but it's also significantly better. It's almost priced exactly the same as Ralph Lauren's polo shirts. I would say the Pima pique is of a very similar weight and quality to an RL polo. They are made in Peru (RL's are typically made in Asia), and a Sunspel polo made in Portugal costs around 40% more. Overall, I feel the price is appropriate. Mashburn has given a lot of discussion to the collar. It is not ribbed like many others but is cut and sewn and has the structure of a dress shirt collar. It's also excellent. It is much more substantial than a ribbed collar and looks great under a sport coat. I also love the pocket, I am prone to using shirt pockets to hold my I.D. in airports or a couple business cards for easy access. When you find your fit, which I'll discuss below, it is in my mind probably the best polo on the market- and definitely the best under $200.
On to the fit. I consider myself of average build. I'm 5'10", measure 41in around the chest, and have a 32in waist in most trousers. According to the chart on the website I'd be a size medium. The site even says that they are designed to be trim so size up for a roomier fit. I don't like a lot of excess fabric but I by no means like my clothes skin tight. With all this in mind, the medium was much too big for my taste. I'm not sure that I have ever, in my adult life, bought a size small shirt- but in the Mashburn polo I am definitely a small. They are also quite long, so long that I feel like they would look silly untucked (we're all adults here so tuck in your shirt.)
And so I present, my favorite, worst sized, and new casual companion- the Sid Mashburn polo.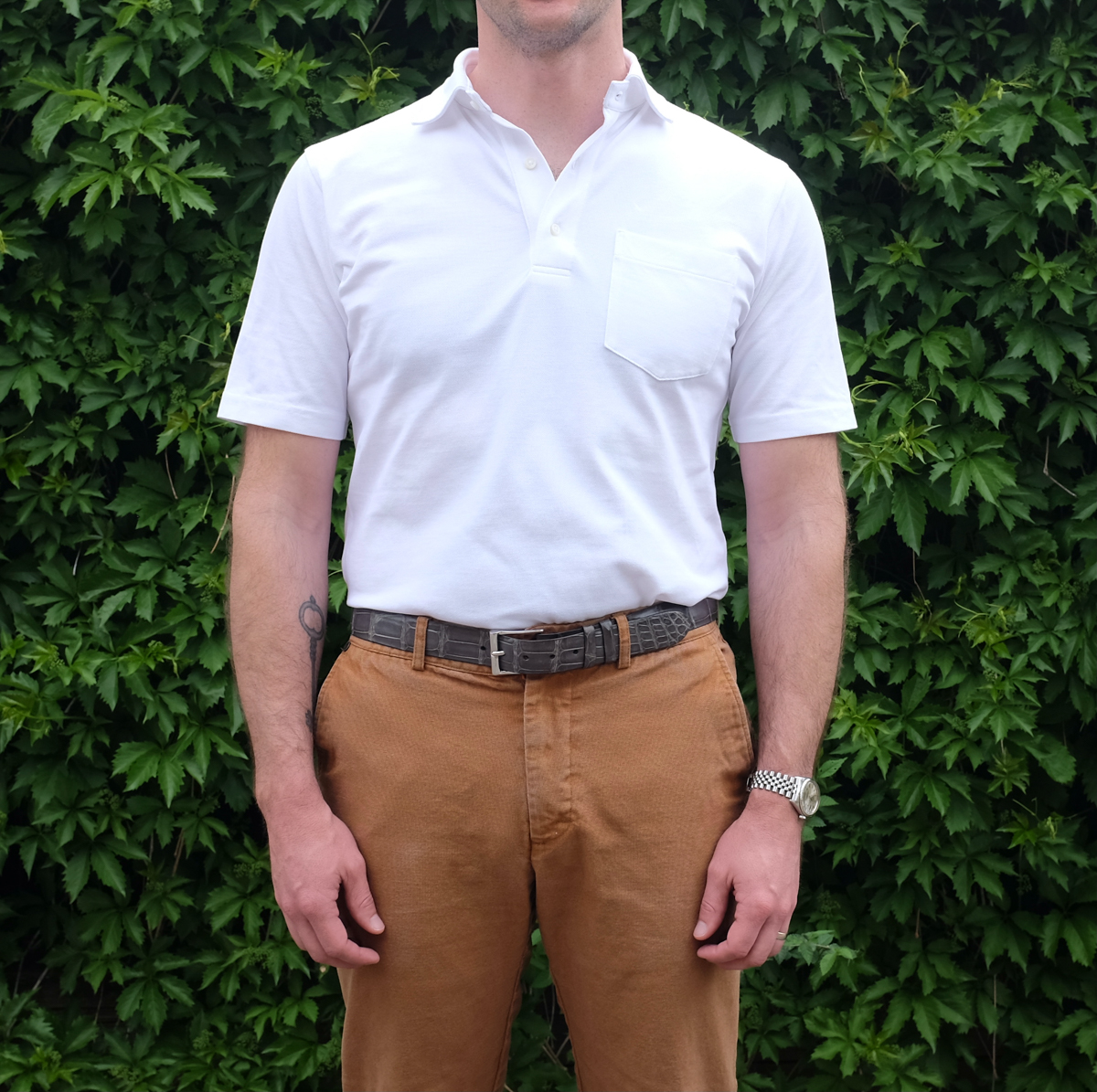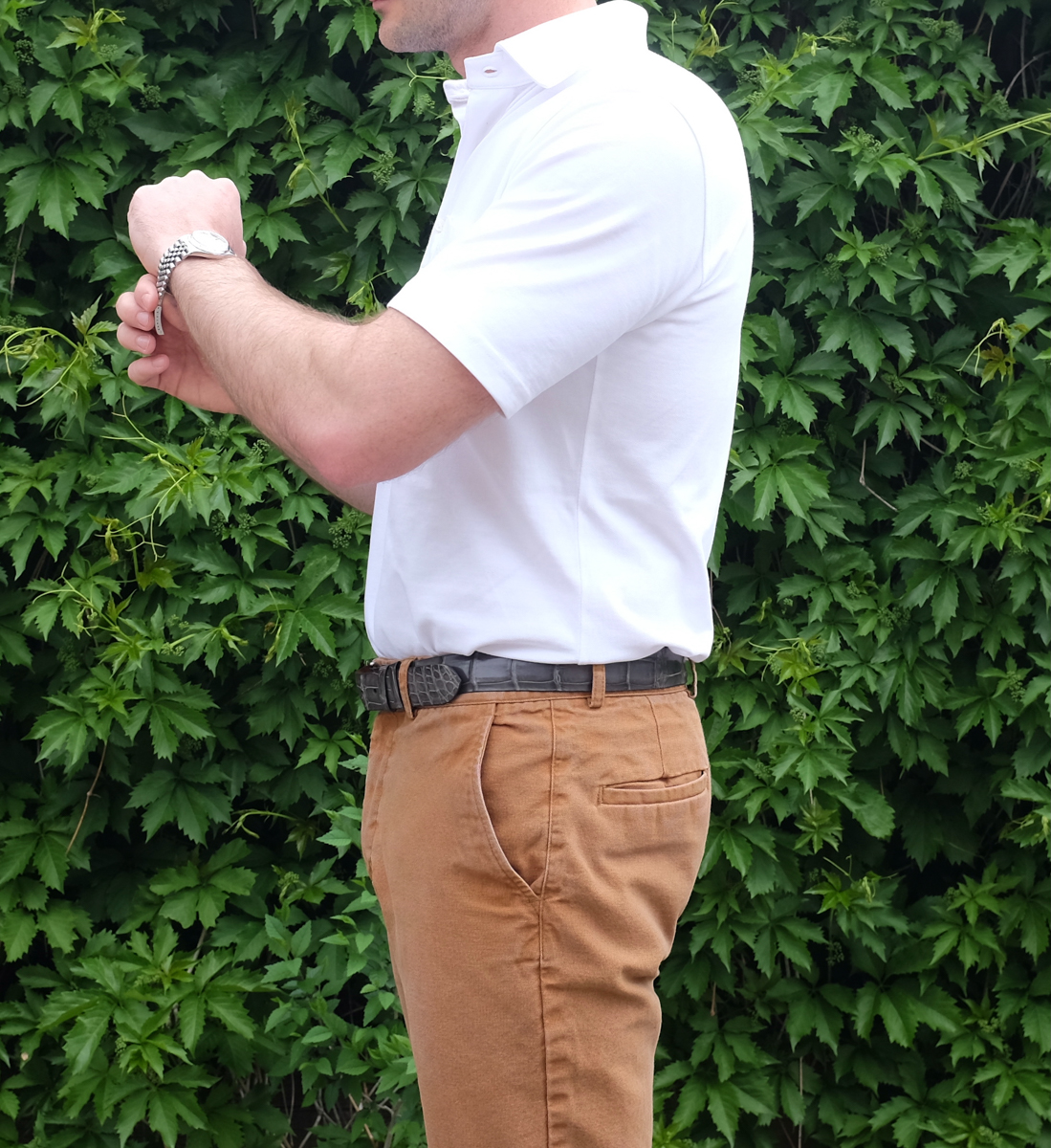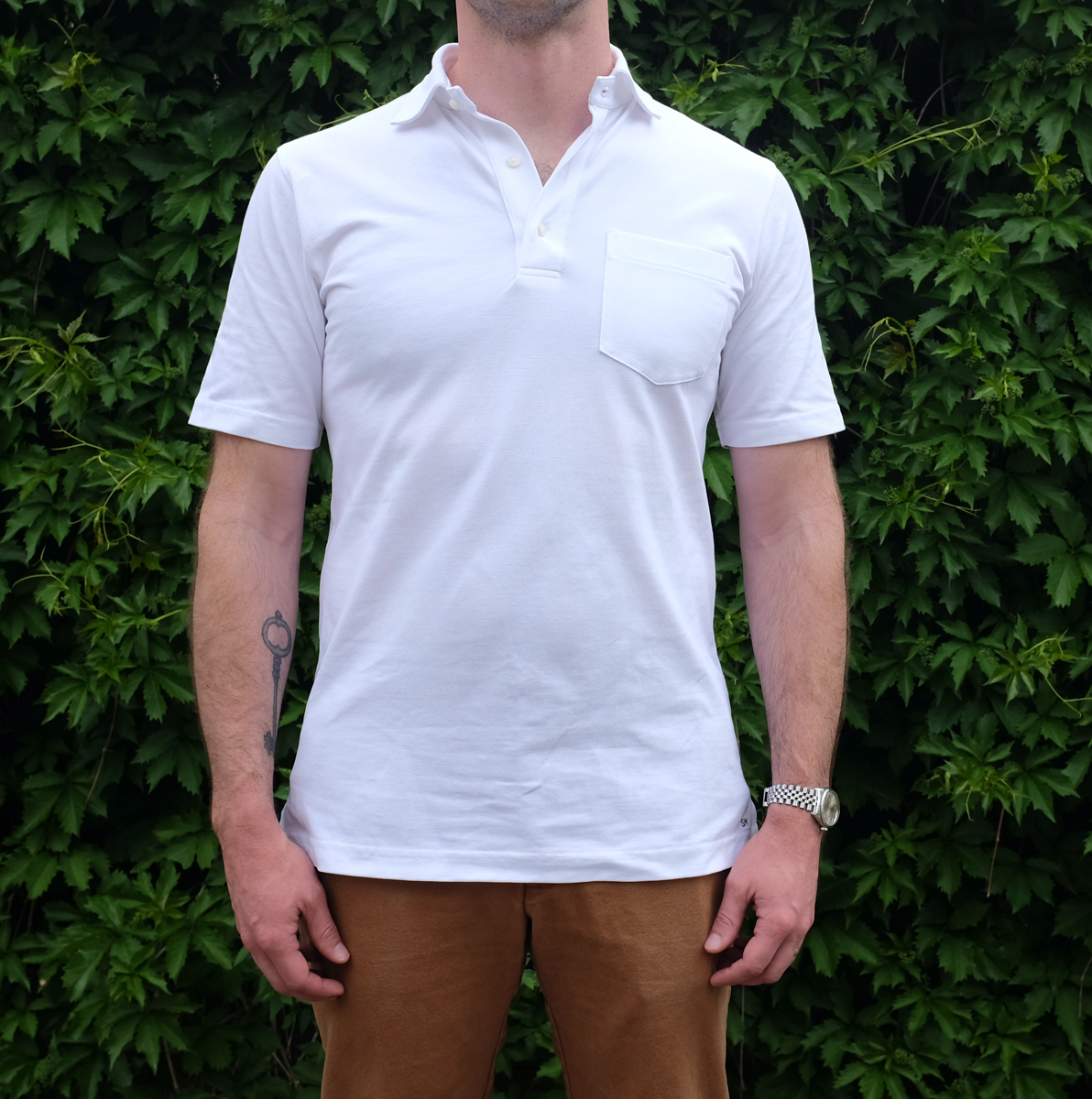 Thanks to RCS brother Jon Hickman (@doctockandtimber) for the review.