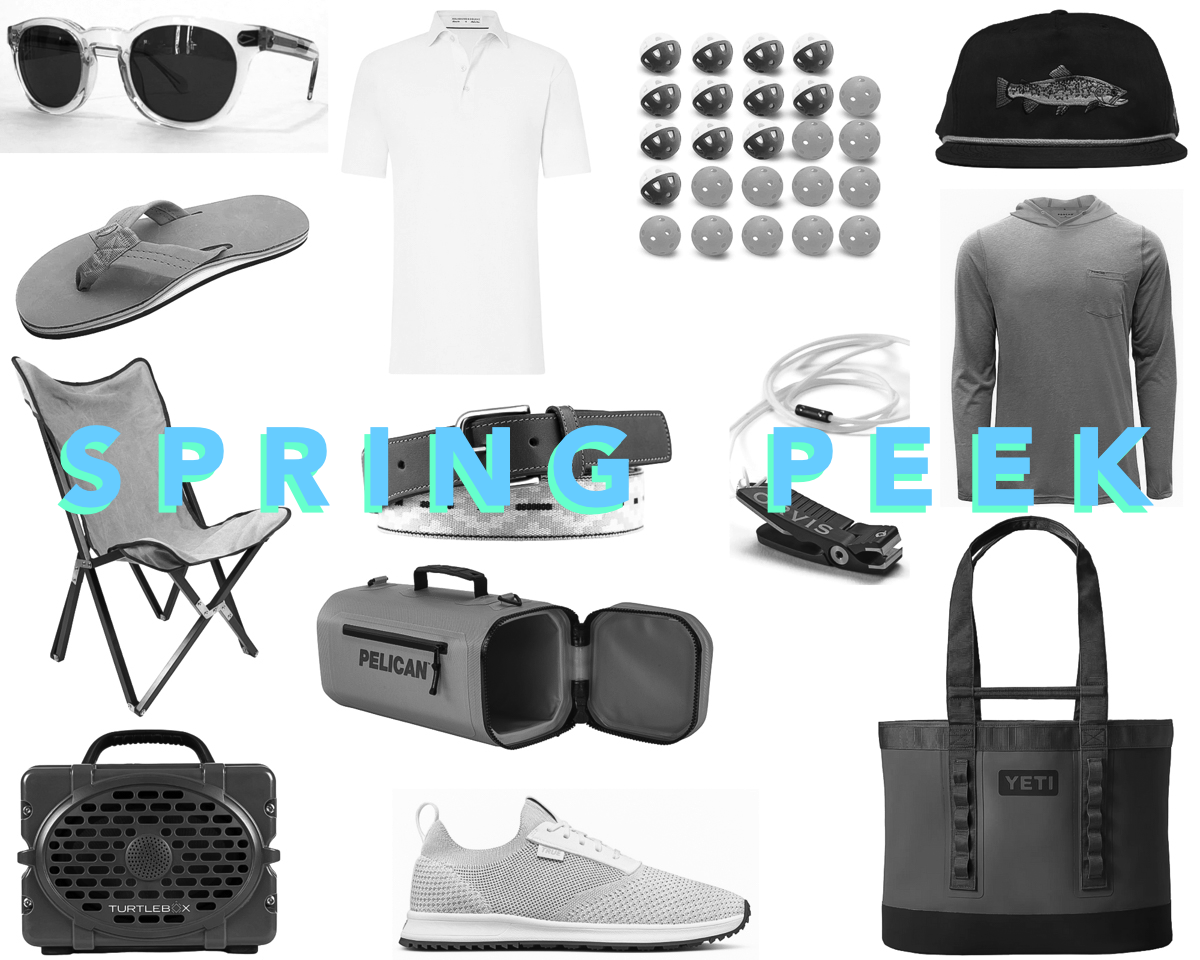 It feels really good to write 'Spring'.  This Winter, albeit mild, has taken forever to get the eff out of here.  I've been enjoying a few warmer days by sneaking out on the course or seeing if I can get some trout to rise.  Still a lot of work to do on both fronts.
I'm also starting to take stock of all the new Spring 'stuff' that needs a refresh.  We'll be spending a lot more time outside, and a lot of my crusty gear needs to be updated.  We've got a big Goodwill drop off to make here soon, which will clear the way for some of these goodies: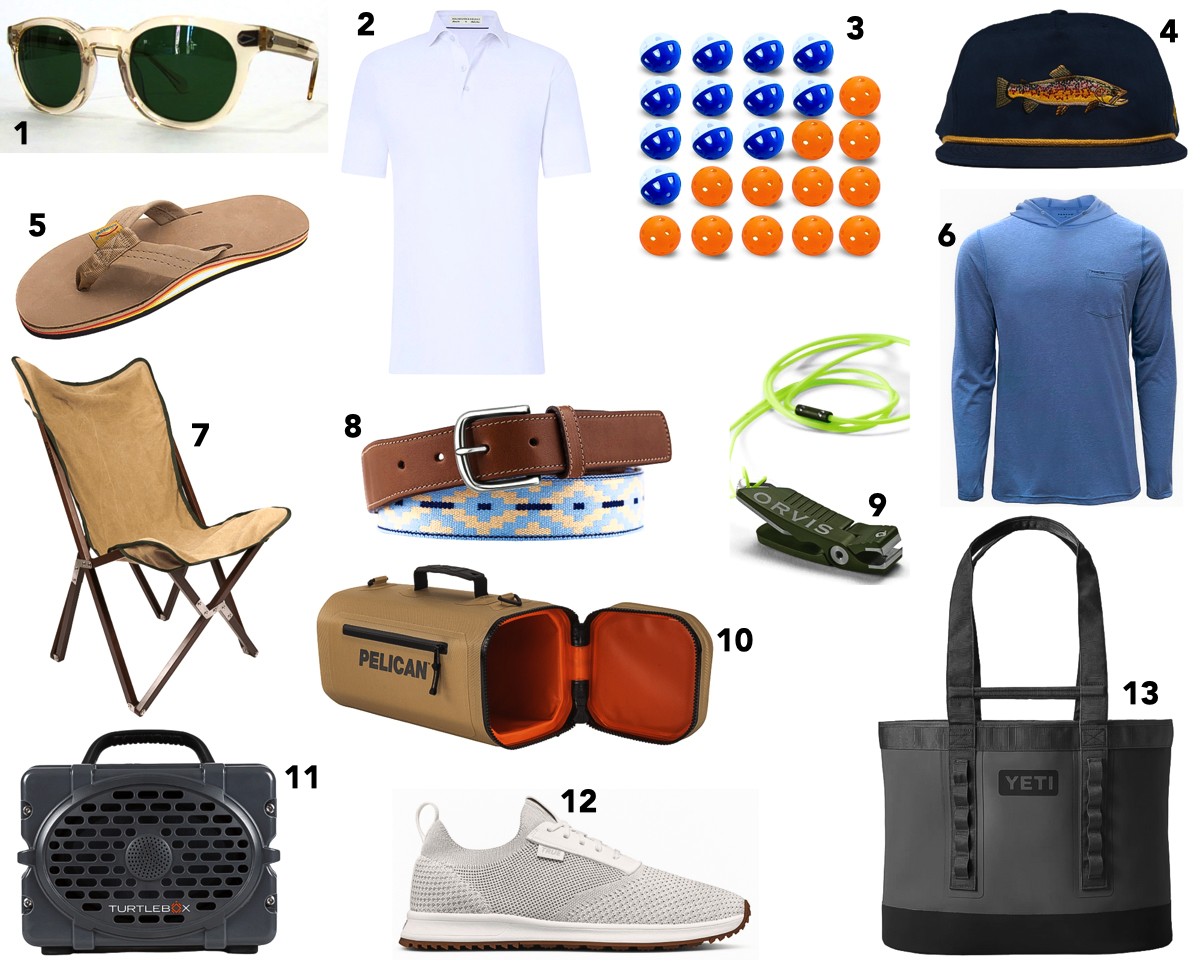 From top left:
1. Allyn Scura Sunglasses:  You've got all the standards, so add something with a vintage feel this year.
2. Holderness & Bourne MacDonald Polo:  Every Spring deserves a fresh new white polo.  It's the most versatile piece in your wardrobe, so buy the best (this is it…).
3. Golf Practice Balls:  Time to knock the rust off.  Yard golf is seriously important to your weekend afternoons, as well as your handicap.
4. Duck Camp Brown Trout Hat:  A navy hat is a strong play in the Spring – mainly because it'll be good and broken in by the time we hit the heat of summer.  Plan ahead.
5. Rainbow Sandals:  If you wear flip-flops as much as I do (thanks WFH), I need to refresh every year.  Don't skimp.
6. Poncho Performance Hoodie:  I'm a sun shirt guy, and I just got my hands on one of Poncho's new performance shirts.  It's a game-changer, folks.  The softness of bamboo, and the quick-dry functionality of performance fabric.
7. Chama Vaquero Chair:  You gotta sit.  Do it in style.
8. La Matera Pinamar Belt:  A little style in the belt arena.  The light blue woven is a great option this time of year.  With 5-pockets or shorts on the course, or with Chinos at church.
9. Orvis Nippers:  Get rid of those gas station clippers and get in the major leagues.
10. Pelican Dayventurer Sling Cooler:  Lots of GREAT stuff coming out from Pelican.  Don't sleep on their coolers.  They are legit.  I love the size and shape of their Dayventurer Sling – perfect for the traveler.
11. Turtlebox Gen2 Speaker:  I don't care what you play, just play it LOUD.
12. True Linkswear Knit IIs:  I'm sold on True Linkswear.  They look cool on the course and actually work really well off the course.  While they aren't Gore-Tex, they do have some element protection, so good for banging around with the kiddos.
13. Yeti Camino 50 Carryall: I know that Bogg Bags were all the rage, but come on guys, get a tote that'll work at the pool, at the beach, or at the lake.  These Yetis are great – you can clean them with a pressure washer.
What's on your list?