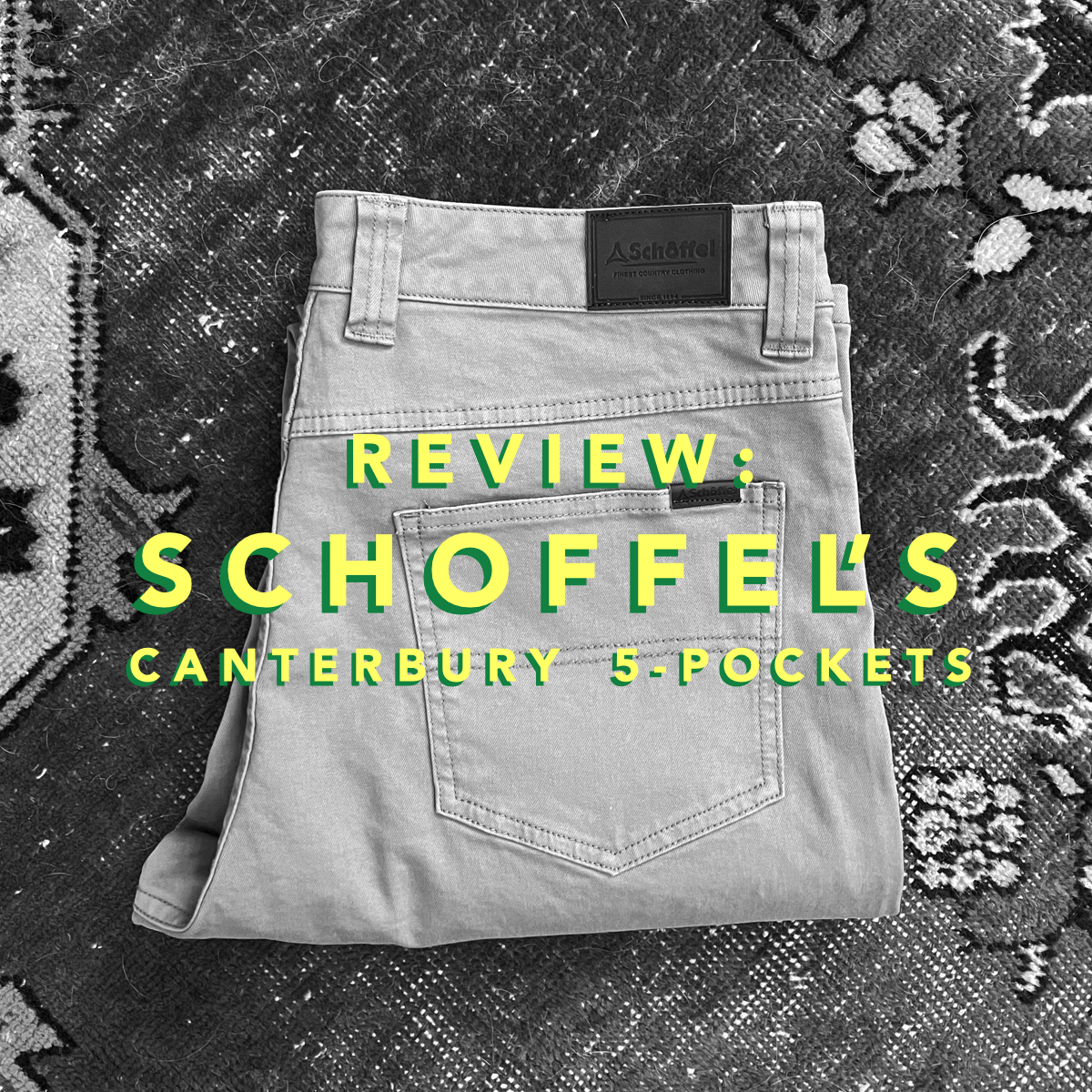 As you all well know, 5-pocket pants have become a major part of the #menswear space, and more than likely a part of your rotation.  They are the choice for the in-between for jeans and khakis.  I like them, but you know I'm picky.  I view them as more casual than dressy (with some exceptions).  Of course, they can be dressed up, but they are just as easily dressed down.  The market has been flooded with 5-pockets, and I'm going to share some reviews on some of my favorites.
Next up: The Canterbury Pants from Schoffel.  The European brand doesn't get a lot of play here in the states, but I became familiar with them when visiting London Trading Company.  I really like their stuff.  Sure, there is all the tweed and tattersall you can handle, but their everyday wear and their fishing gear are absolutely top-shelf.
I got my hands on a pair of their Canterbury 5-pockets, and am very impressed.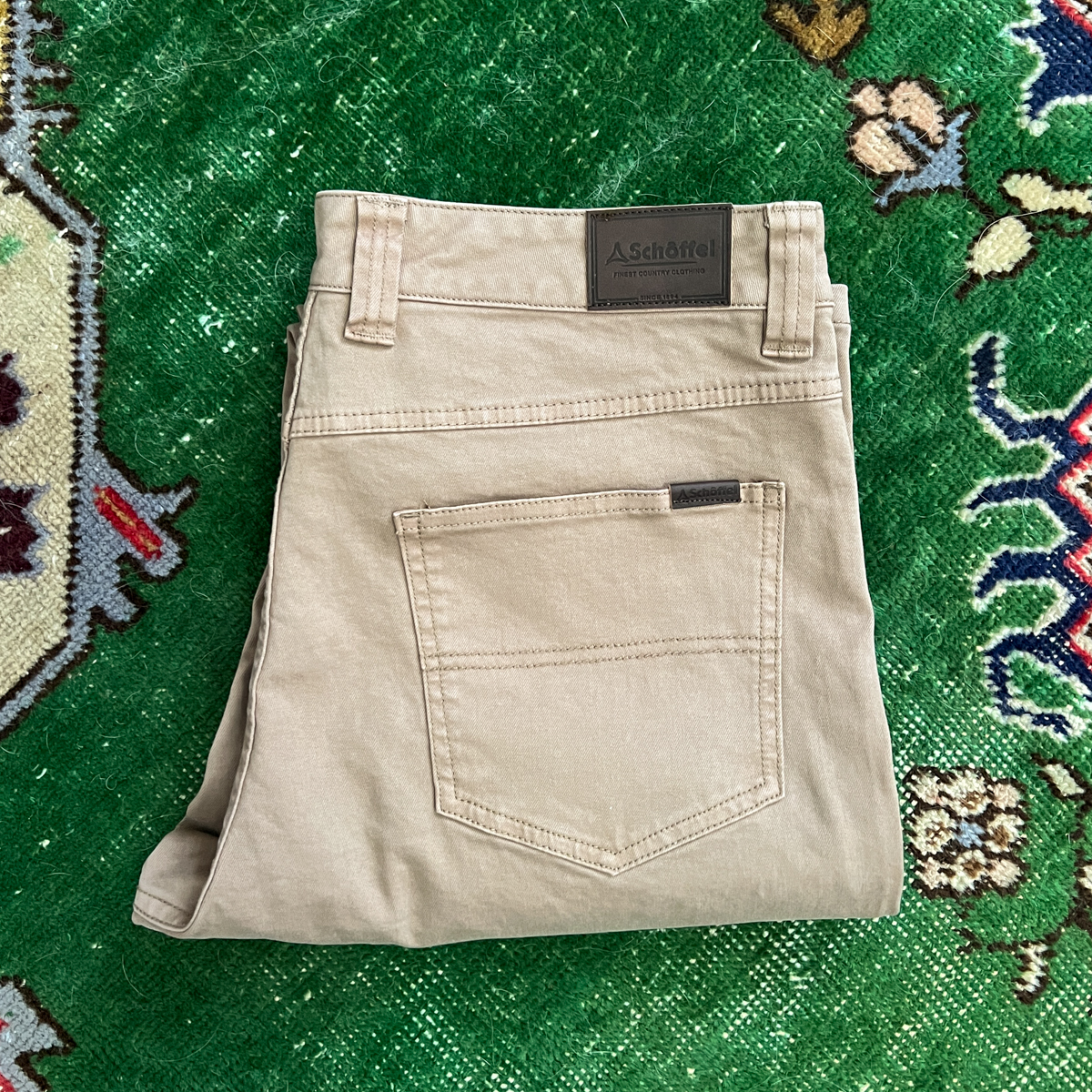 Out of the box, I noticed that these have a bit heavier weight than a lot of the 5-pockets that are on the market.  Maybe 20% 'thicker' than the Duck Head Field Pants.  The pants are constructed with a 92% cotton twill, and with the rest being nylon and elastane.  The best way I can describe the feel of the fabric is that they have a 'give', not really 'stretch' as you see from the golf-focused brands.
I would classify these as middle-80% 5-pockets.  They are thick enough to wear out in the field, yet sturdy enough to be pressed and worn in dressier environments.  The fit is great – I would classify them as 'slim', but not skinny.  As for sizing, I measure a 34″ waist, and wear a 34 in these – little to no vanity built in.  The rise is 11″, the inseam is 34″ (which I'll have chopped), and the leg opening is a very friendly 8″.  These won't require any alterations other than shortening them a tad.
From a care perspective, I will approach these carefully.  Wash them inside-out in cold water, dry them on low for five minutes, then shape and hang dry.  A huge annoyance with anything 'stretch' or 'performance' is the bunching at the seams, which is normally caused by drying.  My plan is to avoid that altogether.
The $139/pair price tag seems very fair for these, considering the sturdiness and the fit.
If you are looking for a tough pair of 5-pockets that can transition from the field to date night, then these Canterbury pants line right up.