The good folks over at State Traditions are as excited about College Football season than any of us.  It's about time…it's been a long nine and a half months.  Our Saturdays are about to feel normal…either turning on Gameday or heading to the tailgate.  In honor of this momentus annual occasion, let's do a HUGE giveaway.  Here's what's included:
A hat of your choice
A visor of your choice
A polo of your choice
A t-shirt of your choice
Croakies of your choice
A handful of koozies of your choice
(Total value: $164.50)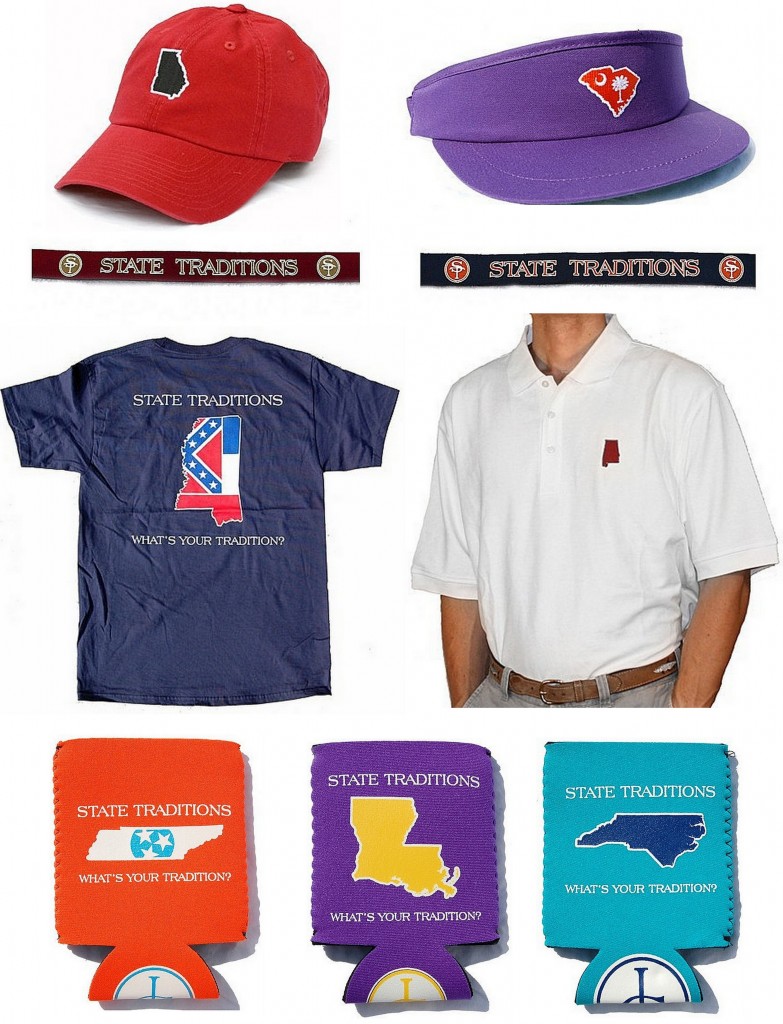 This ought to help you show a little school pride for the 2012 season.  Leave a comment to this post to enter.  For additional entries:
+1 (2 Total) 'Like' State Traditions on Facebook
+1 (3 Total) 'Like' Red Clay Soul on Facebook
+1 (4 Total) 'Follow'  State Traditions on Twitter
+1 (5 Total) 'Follow' Red Clay Soul on Twitter
+1 (6 Total) Tweet the following about the giveaway: I entered the @StateTraditions X @redclaysoul College Football Giveaway.  Click to enter: http://bit.ly/OtC3uN  Retweet to your friends!
+1 (7 Total) Share the giveaway on Facebook
We'll be running the giveaway until midnight on Sunday, August 26th, and will announce the winner on Monday around lunch.  Good luck!
**Special thanks to the good folks at State Traditions for supplying the goods – I know my readers will take full advantage.