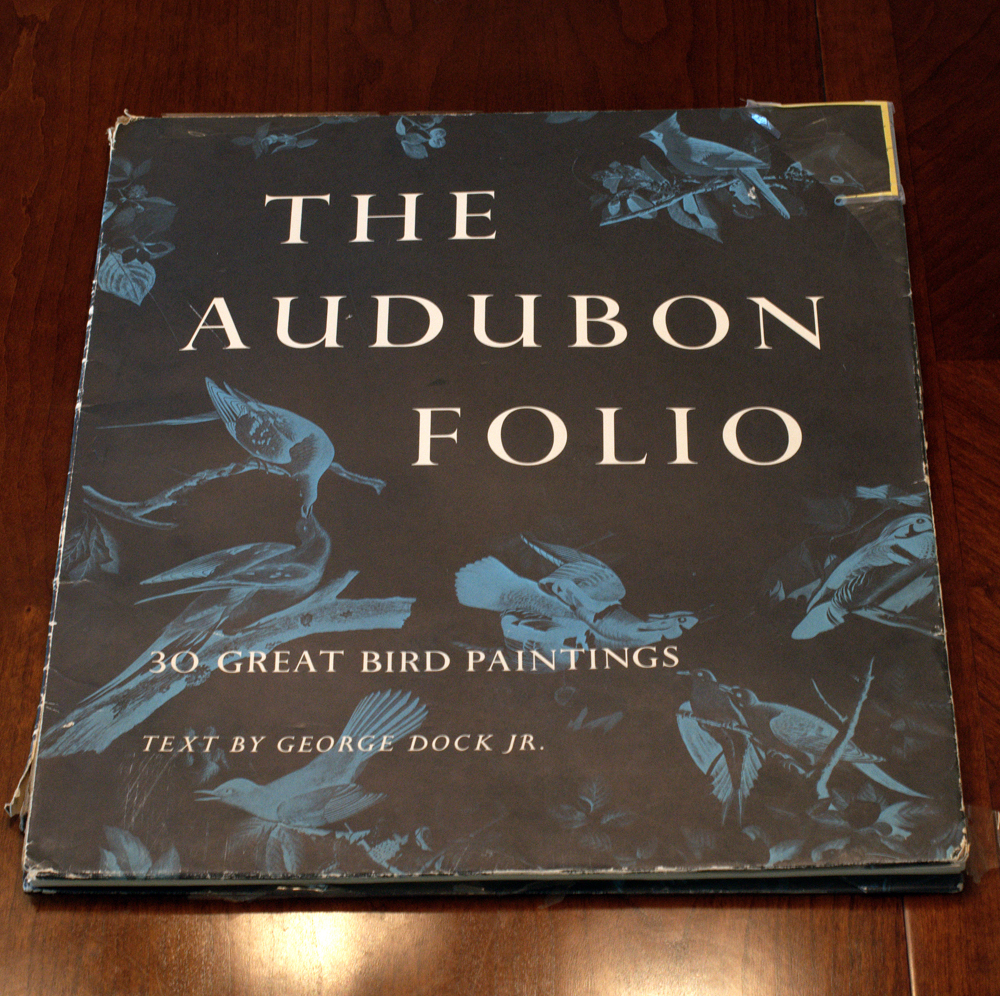 Mrs. Red Clay Soul and I have a few flea markets around town that we'll stop in between errands.  You never know what you'll find…  Recently we lucked out – I found this folio of bird paintings from the Audubon Society:
Let's step back a bit – I'm a huge bird lover.  I got it from my dad.  Growing up, we had quite a few bird feeders in our back yard, along with a bird bath, some bird houses in the garden, and a hummingbird feeder outside our kitchen window.  I'm not there yet, but let's say I buy about a bag of bird seed a month.  This is my second copy of the Field Guide to Birds (Eastern Region) from the Audubon Society.  The binding broke on my first copy.  This book lives in our kitchen for quick reference:

Back to the find…
After some research, here's what I've got – the Folio was originally published in 1964, and came with a companion book.
In my folio there are only 21 plates, but most of them are in excellent condition.  There are some tack holes in a few, and the Pelican has some tape stains, but they don't matter to me.  I'm very happy.  Here are some of my favorites:
Belted Kingfisher

Mallard Duck

Brown Pelican

Baltimore Oriole

Cardinal

Blue Winged Teal

Great Blue Heron

Whippoorwill

Wood Duck
Mrs. Red Clay Soul and I are trying to decide which ones we will frame and put in our family room.  I'll probably frame one and bring it to the office.  Otherwise, I'm sure the rest of these guys will find a great home.