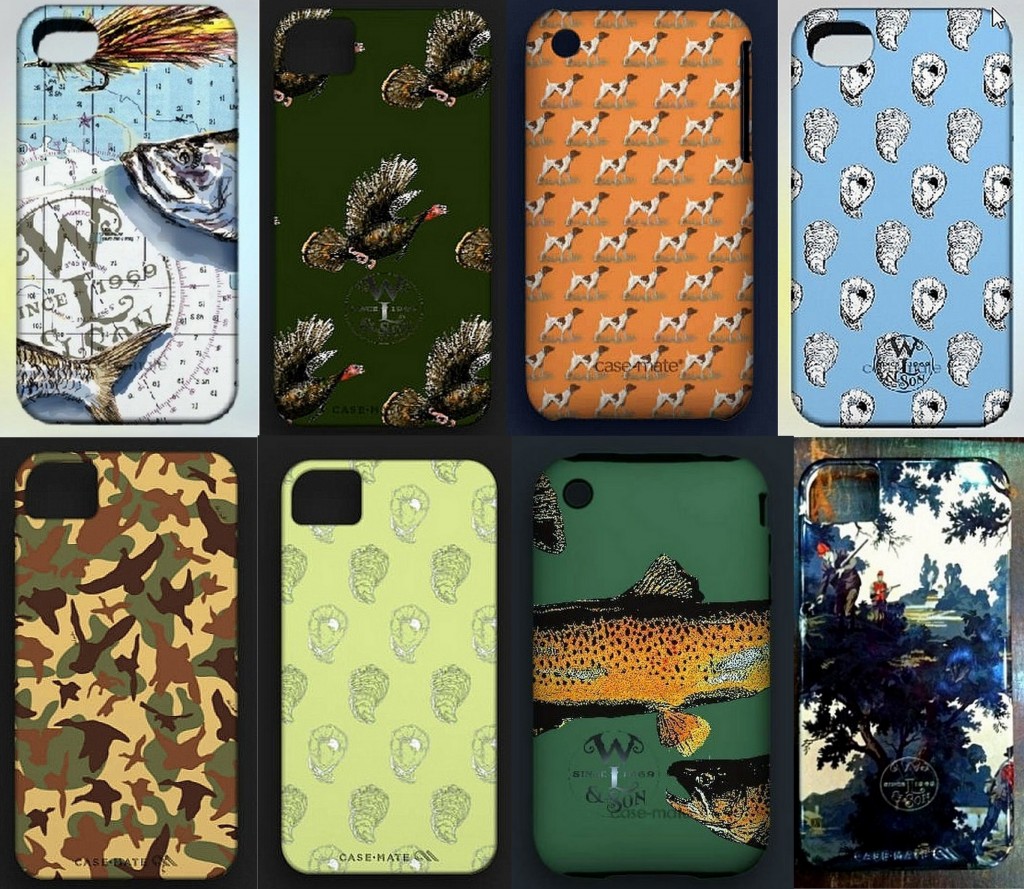 The Lambs are some of my favorite people.  Great folks – the nicest you'd ever meet.  William is an amazing artist – you've all seen Social Primer's Brooks Brothers Tailgate Blazer – the lining is William's design.  Well, they partnered with Case Mate to produce his designs on SmartPhone covers – brilliant idea.  They were nice enough to send me the orange GSP design in Case Mate's "Tough Case", and I've been using it for the past couple of months.  Works like a charm, and still looks great.  In addition to the "Tough Case", they also offer the designs in the "Barely There" option as well.  They are available for iPhone 4 / 4S / 3G / 3GS, iPod Touch 4G, BlackBerry Curve 8520, BlackBerry Bold 9700 and 9900, and Samsung Galaxy S (T-Mobile Vibrant).
Want one?
Here's your chance – pick your poison – any design you like for any of the phones listed above in either the Tough Case or the Barely There option.  Leave a comment to this post to enter; for more entries:
+1 (2 Total) 'Like' Wm Lamb & Son on Facebook
+1 (3 Total) 'Like' Red Clay Soul on Facebook
+1 (4 Total) 'Follow' Wm Lamb & Son on Twitter
+1 (5 Total) 'Follow' Red Clay Soul on Twitter
+1 (6 Total) Tweet the following:  A @WmLambandSon case makes my phone cooler than yours – Enter to win on @redclaysoul here: https://www.redclaysoul.com/?p=2481
Entries must be in by Thursday at midnight ET, and I'll announce the winner on Friday, 4/27 around lunchtime.
Come and get it!  Oh – and if you can't wait to see if you win –  you can order them here.