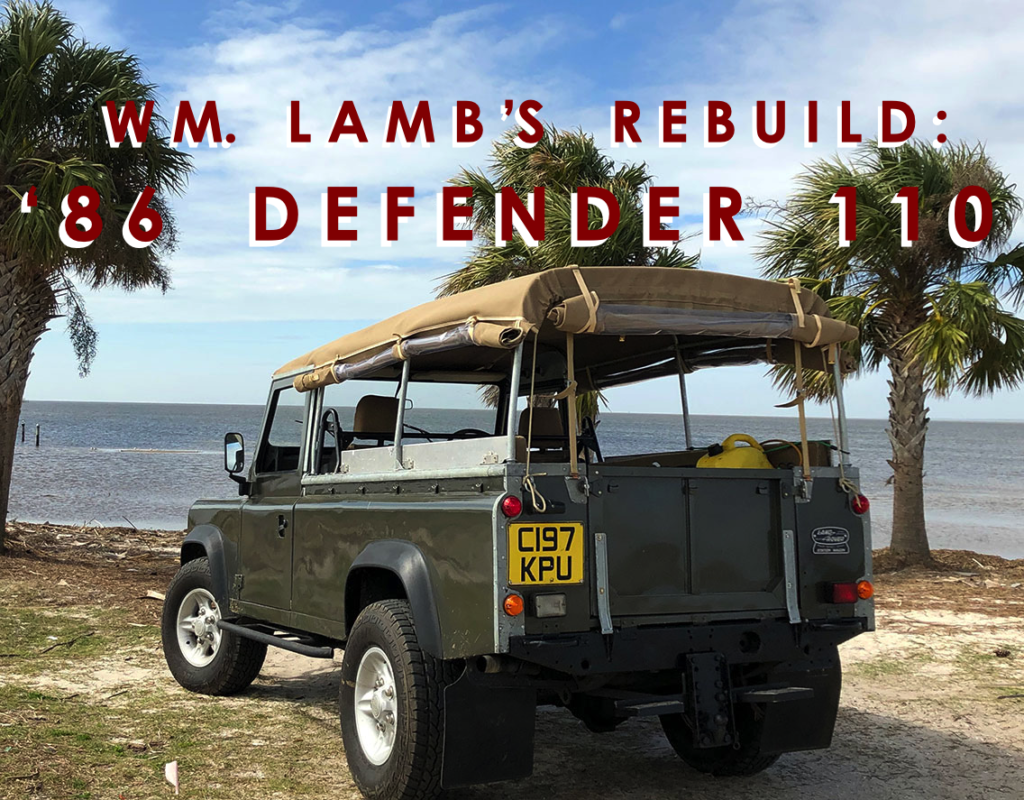 Artist and long-time friend William Lamb has another hobby: rebuilding vintage Land Rovers.  He just finished this '86 Defender 110, and he is ready to sell.  This beauty has been a labor of love, but he did a fantastic job.  He has posted a few images and videos on his Instagram, and after all the peeks, the real deal is ready to go.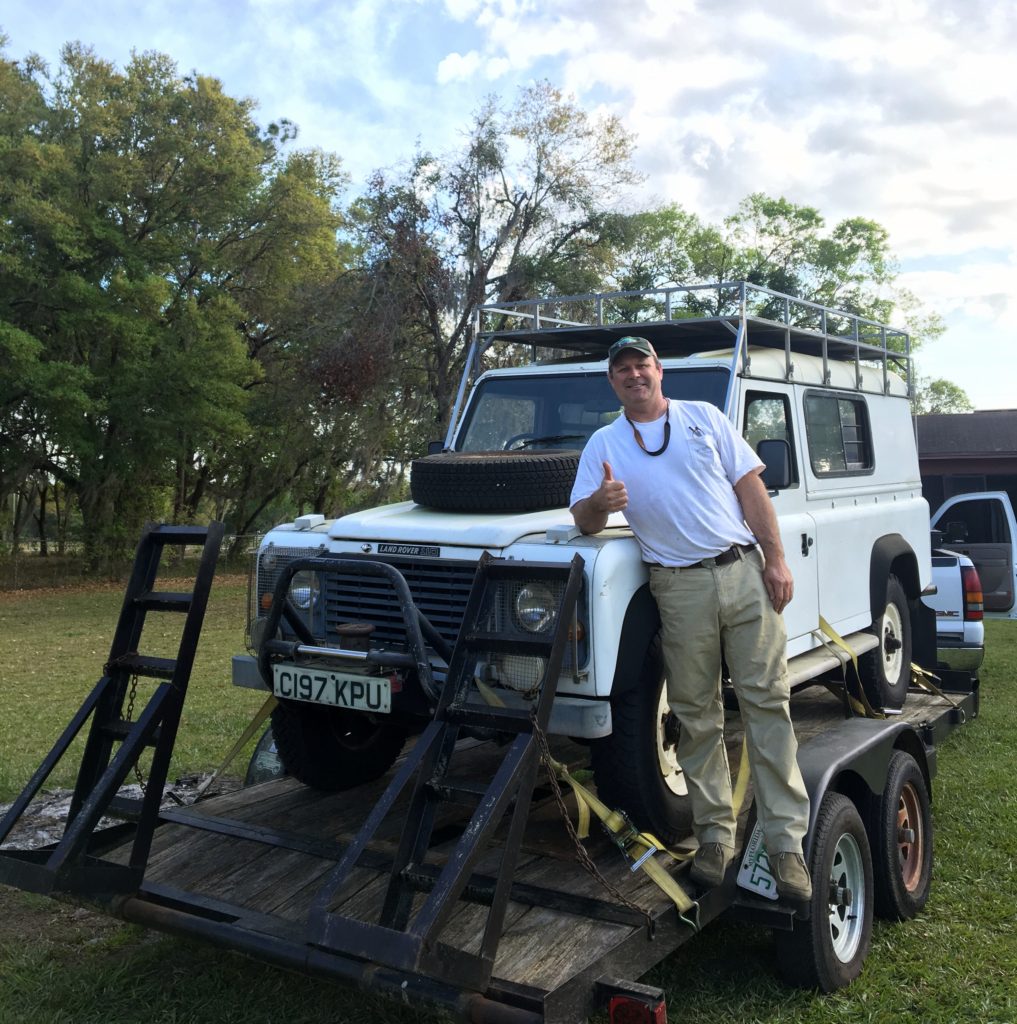 From the man himself:
I acquired this 1986 Defender 110 in 2018 from a British gentleman that owned it overseas and imported into the states. It had all the correct paper work, but wasn't registered or titled in the states. Originally, it spent most of its life as an airport support vehicle in South Africa, painted in a yellow color scheme and maintained by the fleet mechanics. Previous owner had painted the outside white and added a few modification over the years, but over all it was stock.
Once I got it home, I striped it down to the bare bones where I address some rust in the floor pans, typical, with new steel wielded in place. The dent in right quarter panel was straighten, the entire truck was sanded primed and resprayed in Land Rover Willow Green. Replaced hard top and rear door with brand new Exmoor soft top and tail gate. Upholstery and cushions were replaced with a waxed tan canvas that matches the piping colors of the soft top.
The frame is in excellent shape and has zero rust. The Waxall treatment is still in tact and protected it well over the years.
The engine is a 2.5 N/A diesel with oil cooler and oil bath. The truck has 108K original miles. Five speed transmission with LT230 transfer case with a 1.666 ratio so it is lower geared.
FW Engineering PTO winch is mounted on front bumper. Engages with lever on the outside truck to he belt pully/harmonic balancer. Speed can be control with throttle knob inside the cab
New Exmoor sound proof floor matting kit
New center console and upholstery
New door panels and door seals and hardware, tailgate, top and frame
New lights all the way around
New tires and rims
It is a nice one and should be pretty dependable…as Land Rover goes.  I did every bit of the work myself except paint it.  I tried that once and realized its worth every penny to let someone else do it.  Needs to go to a good home to someone who understands that right hand drive is how a Land Rover should be driven.  No faking that!
Enjoy all the before and after images: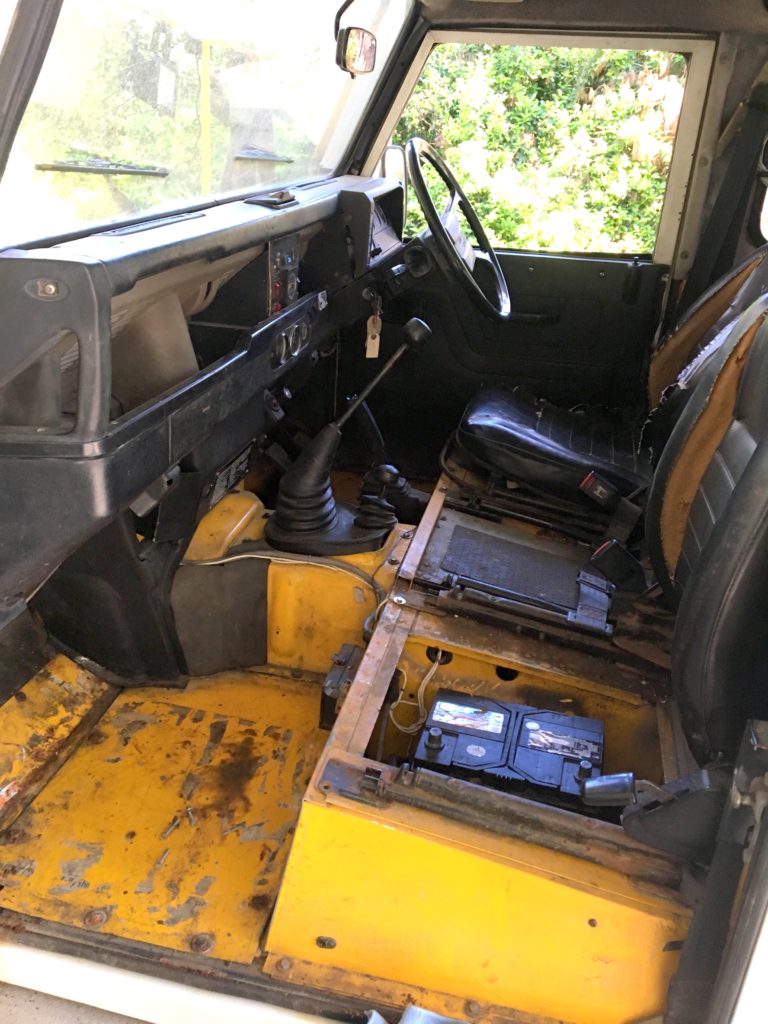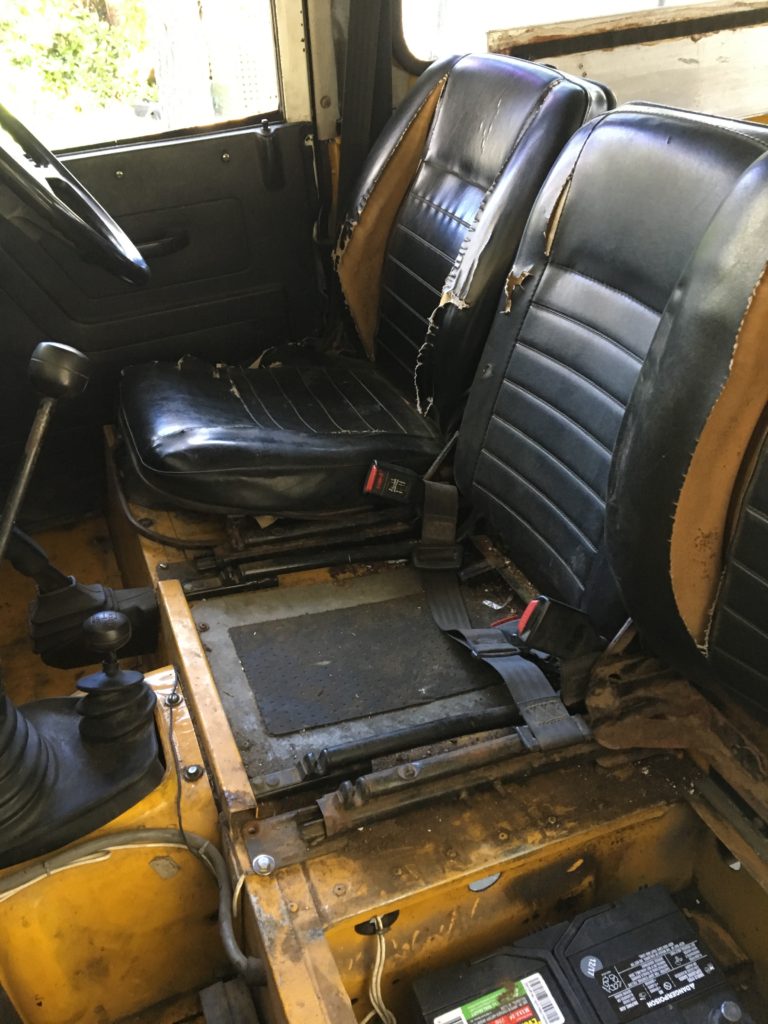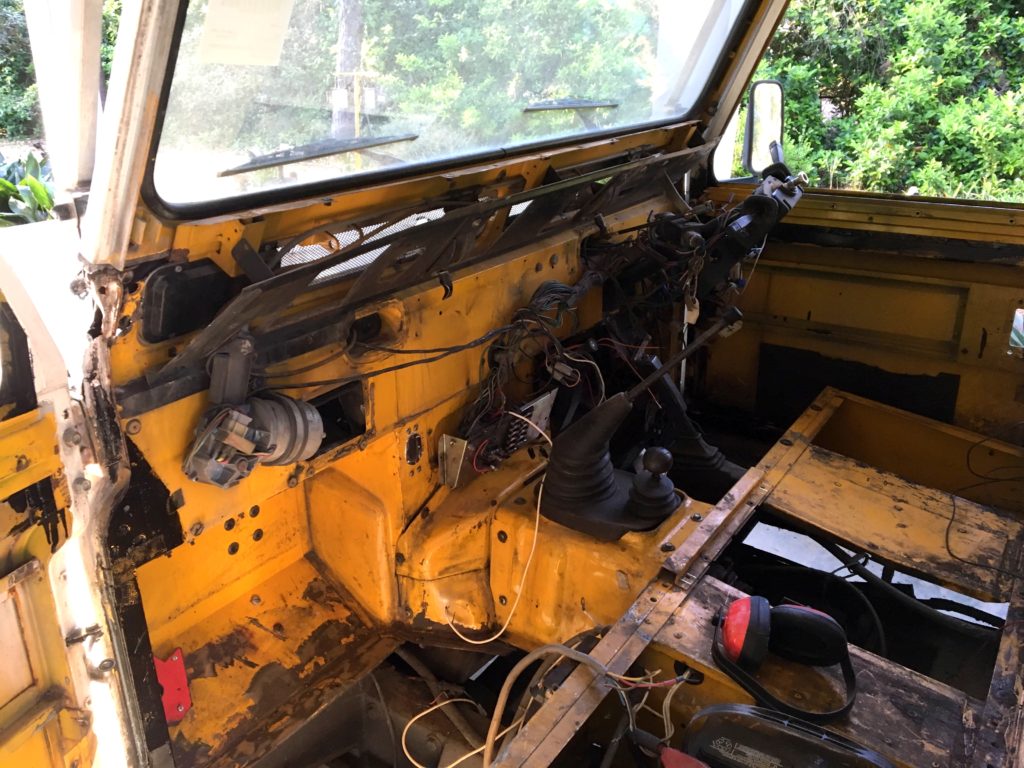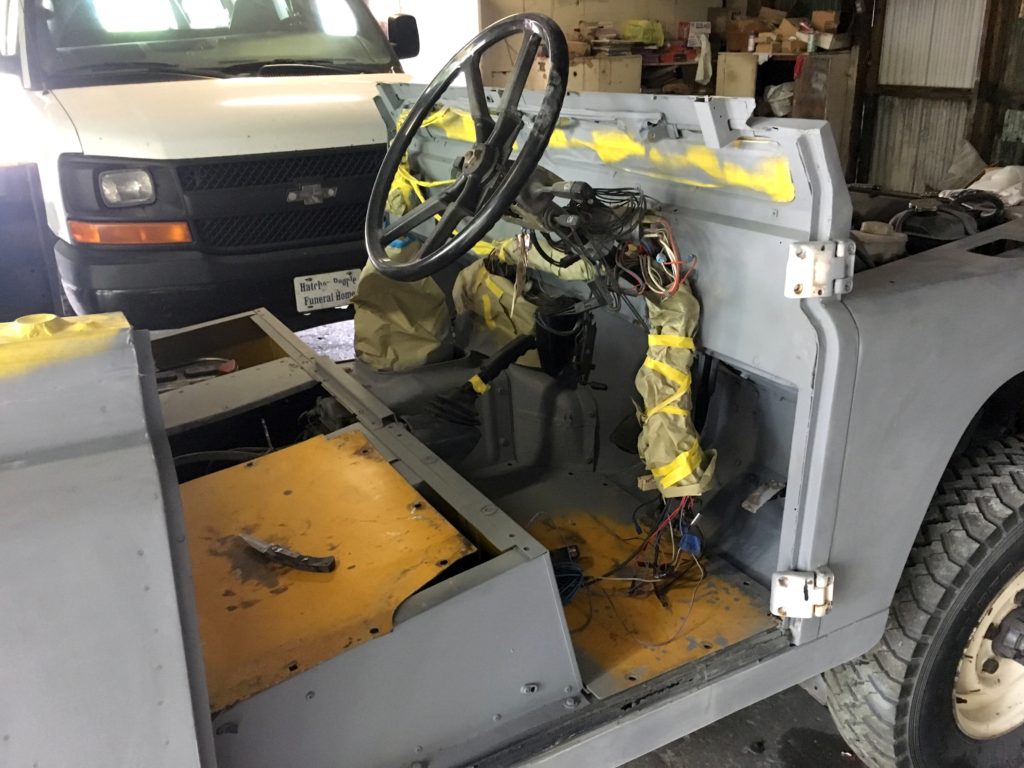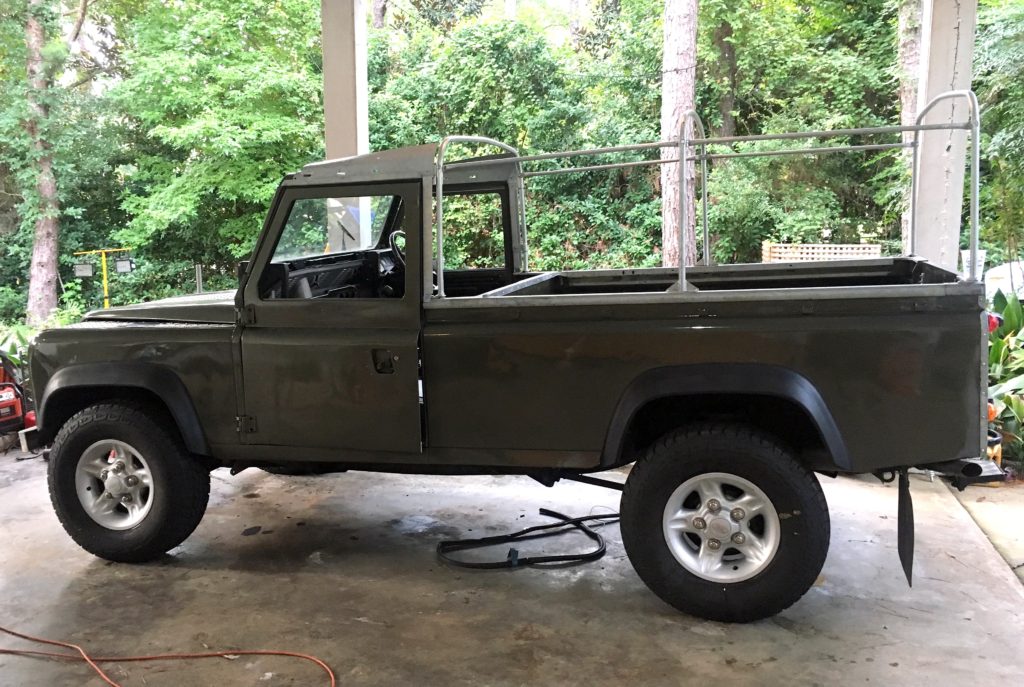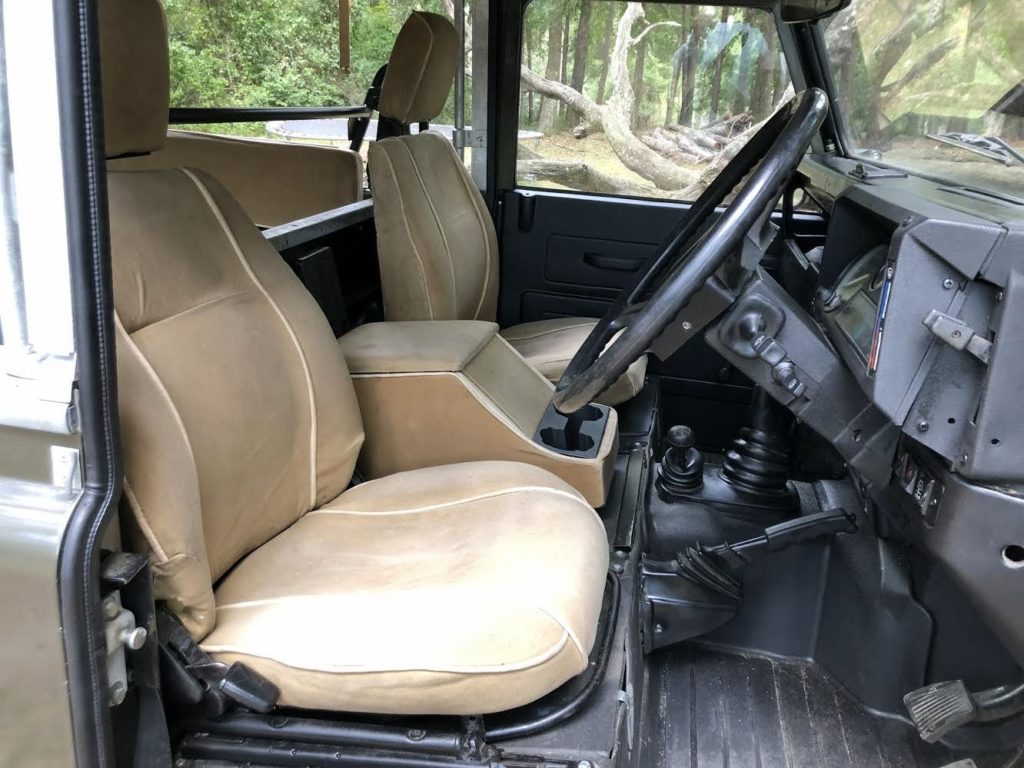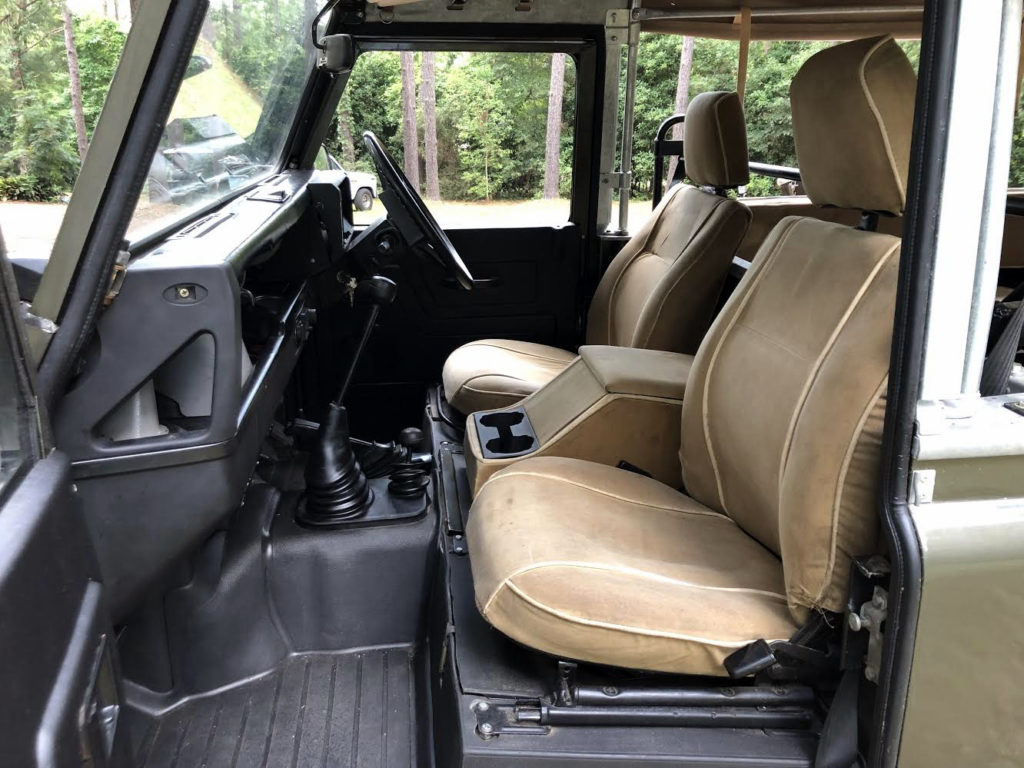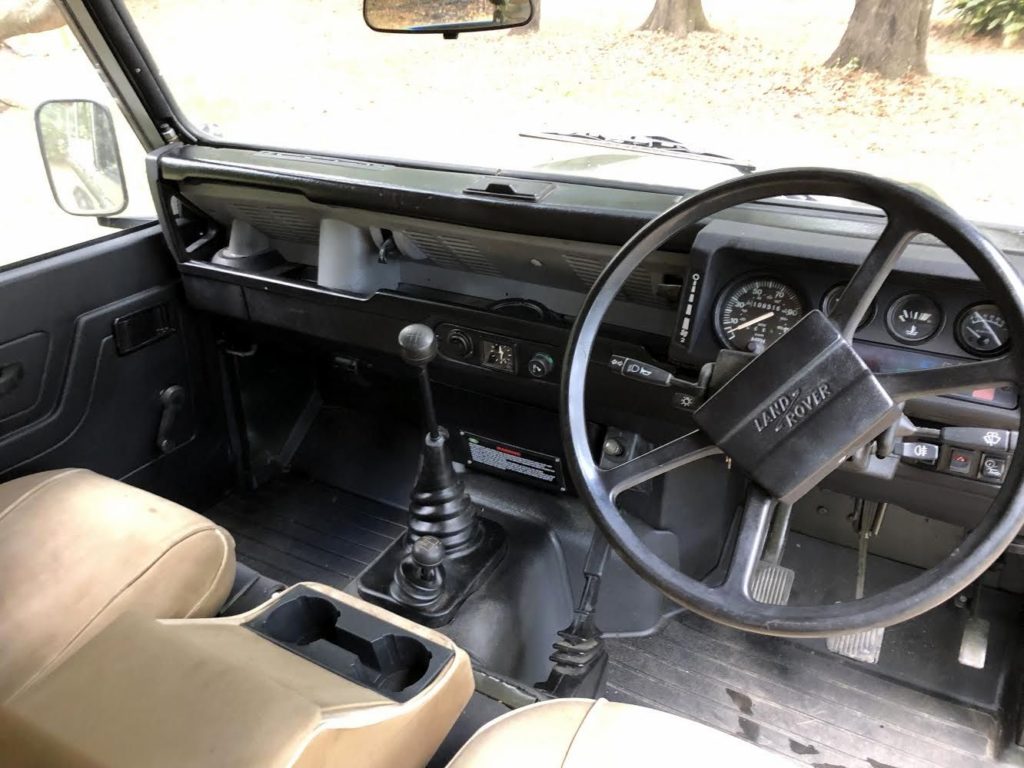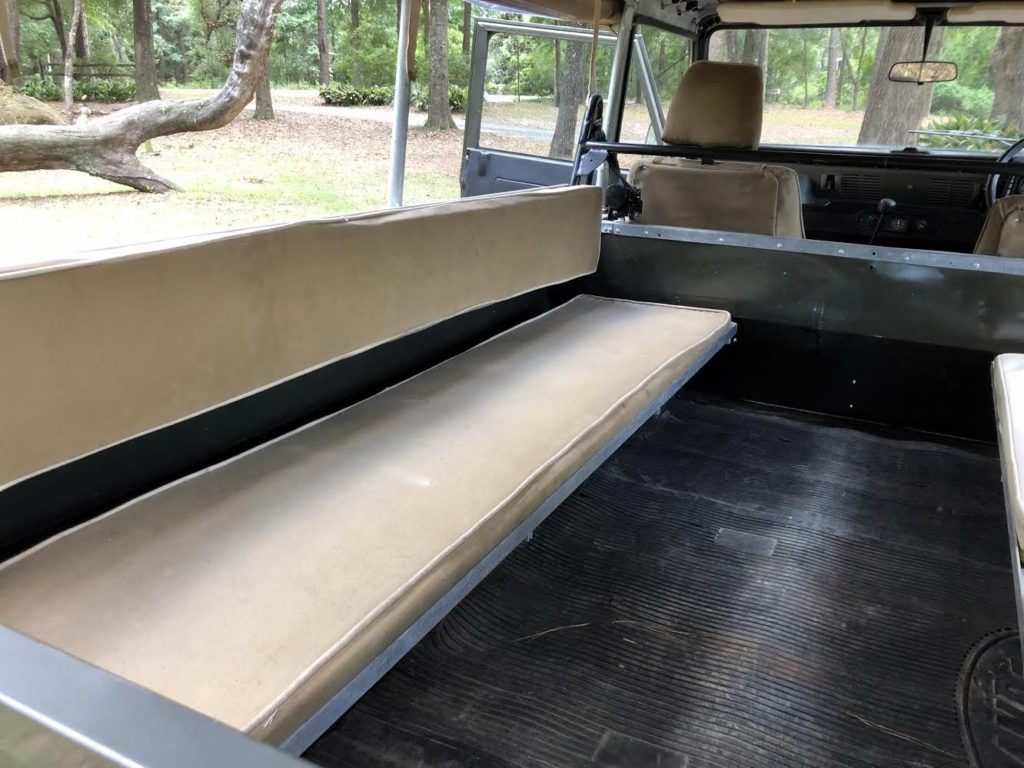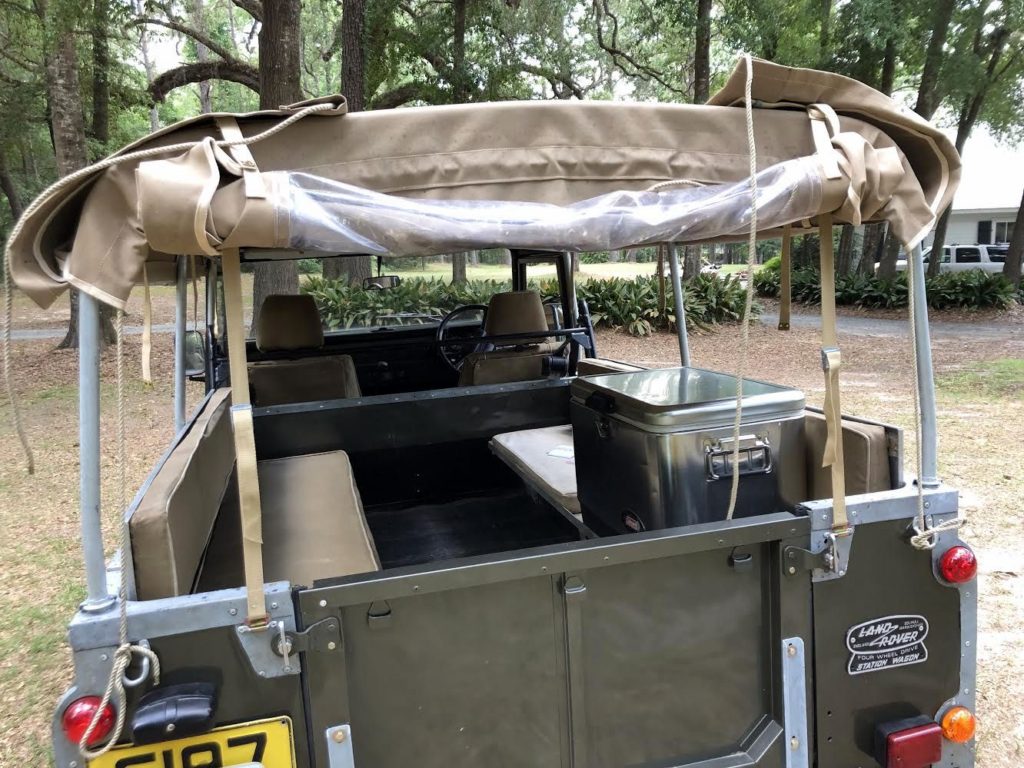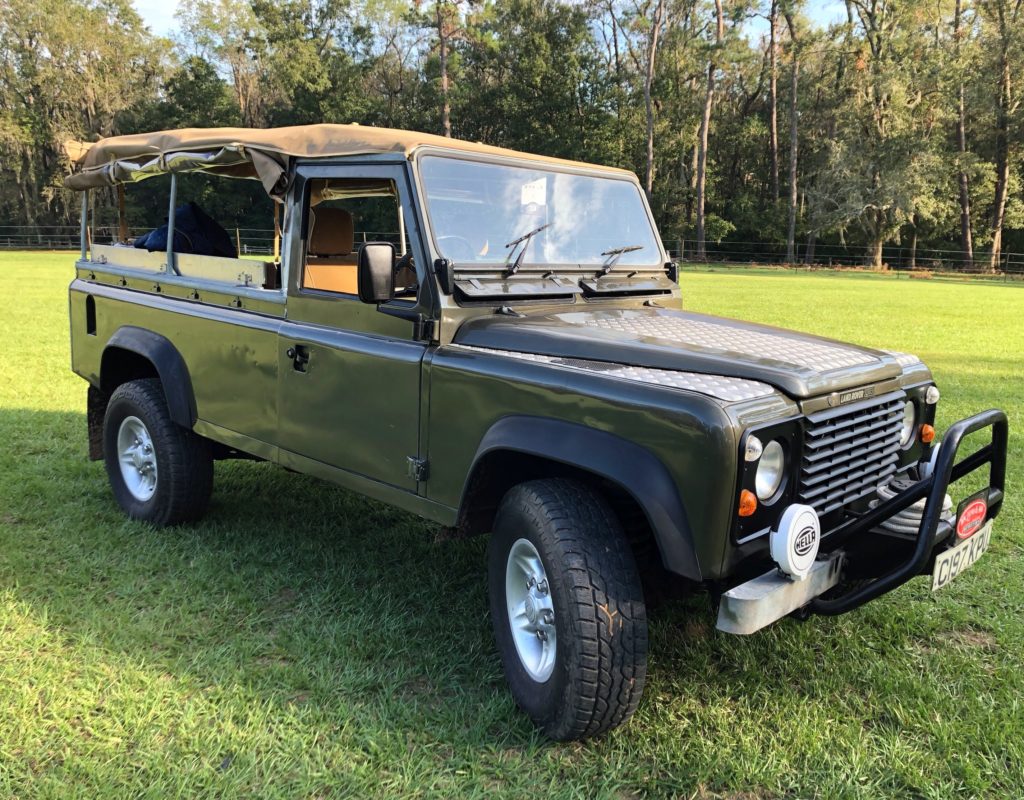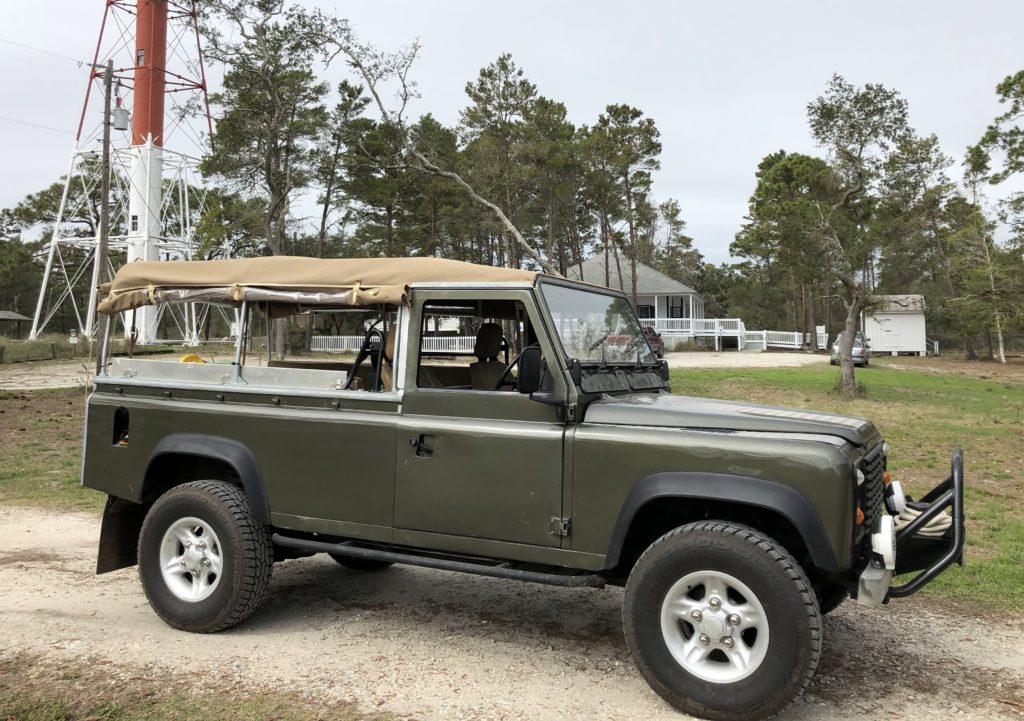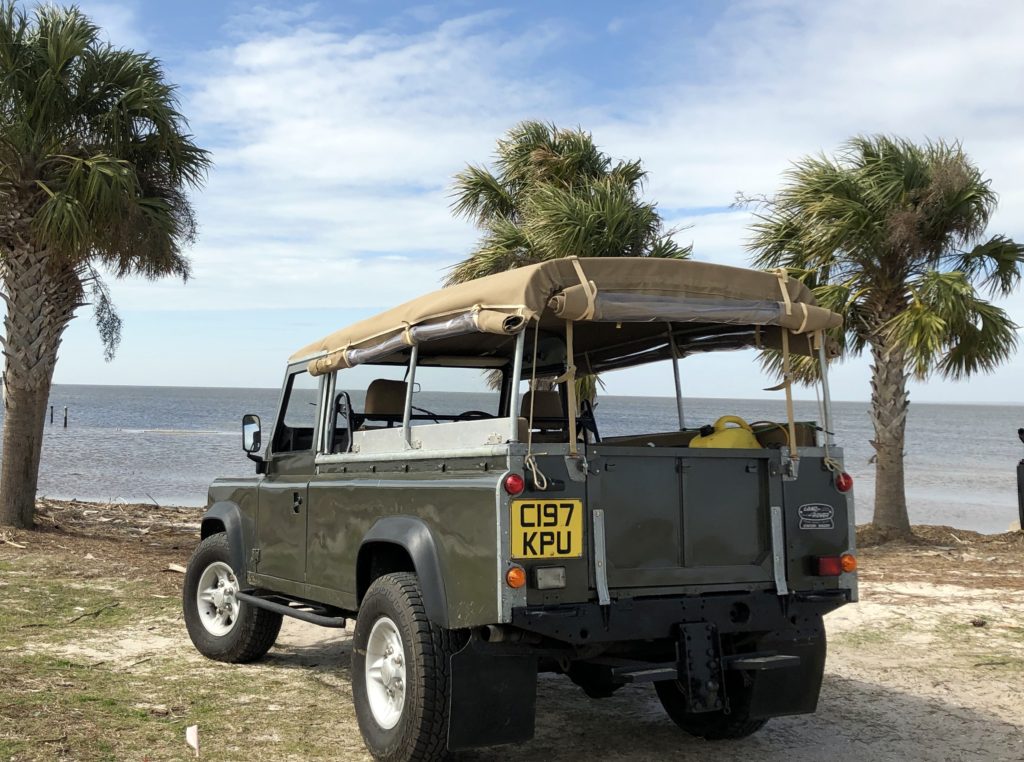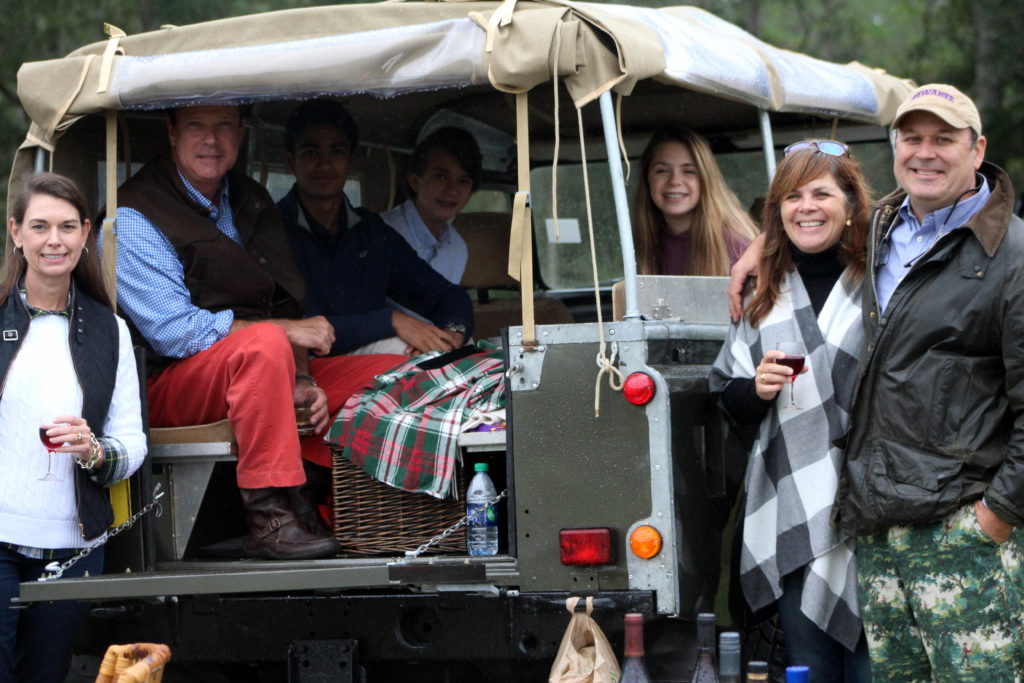 Interested?  Contact Wm. via email: william@wmlambandson.com