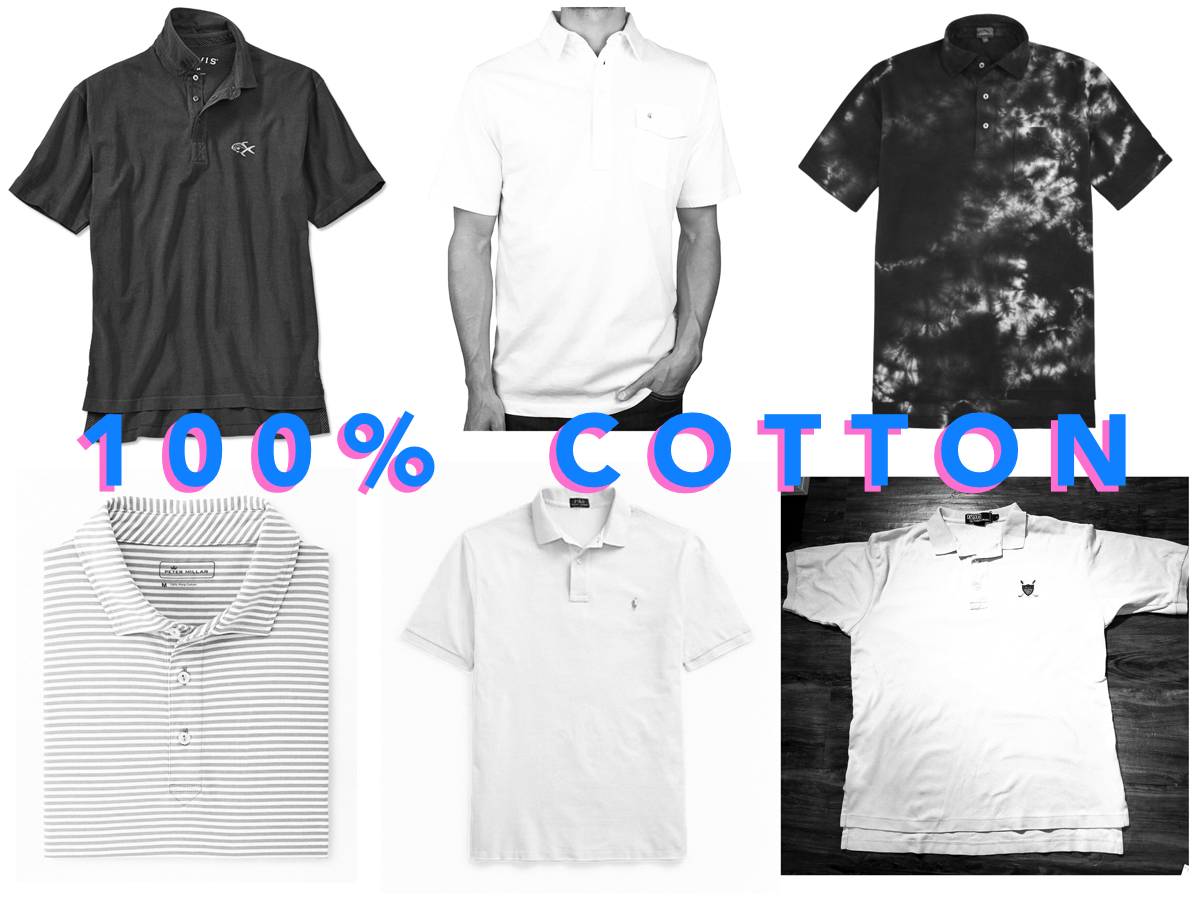 I live in Atlanta, so humidity is a curse that all of us locals must endure.  I get the technical polo thing.  The first versions back in the late 2000s/early 2010s were pretty bad.  They were shiny and a little thick.  Over the past few years, the technical fabrics have evolved into somewhat comfortable options that essentially take care of the sweat issue, but they haven't been able to get rid of that sheen.  The blends add some variety and a little stretch.
In looking at all the new Spring lines, any company producing a polo is dumping buckets of money into the poly-blend technology.  And what's funny?  They are doing everything they can to NOT look like a tech polo.  Wonder why…
This brings me to my point: don't sleep on cotton polos.  Before 2012 it's essentially all we wore.  Was there sweat?  Yes.  But those polos were great.  And still are.  The transition to tech has forced brands to up their game on the cotton polos, and for the most part, these are fine to wear until the humidity becomes almost unbearable.  I have a few that I wear quite a bit and am happy to recommend.  Here we go: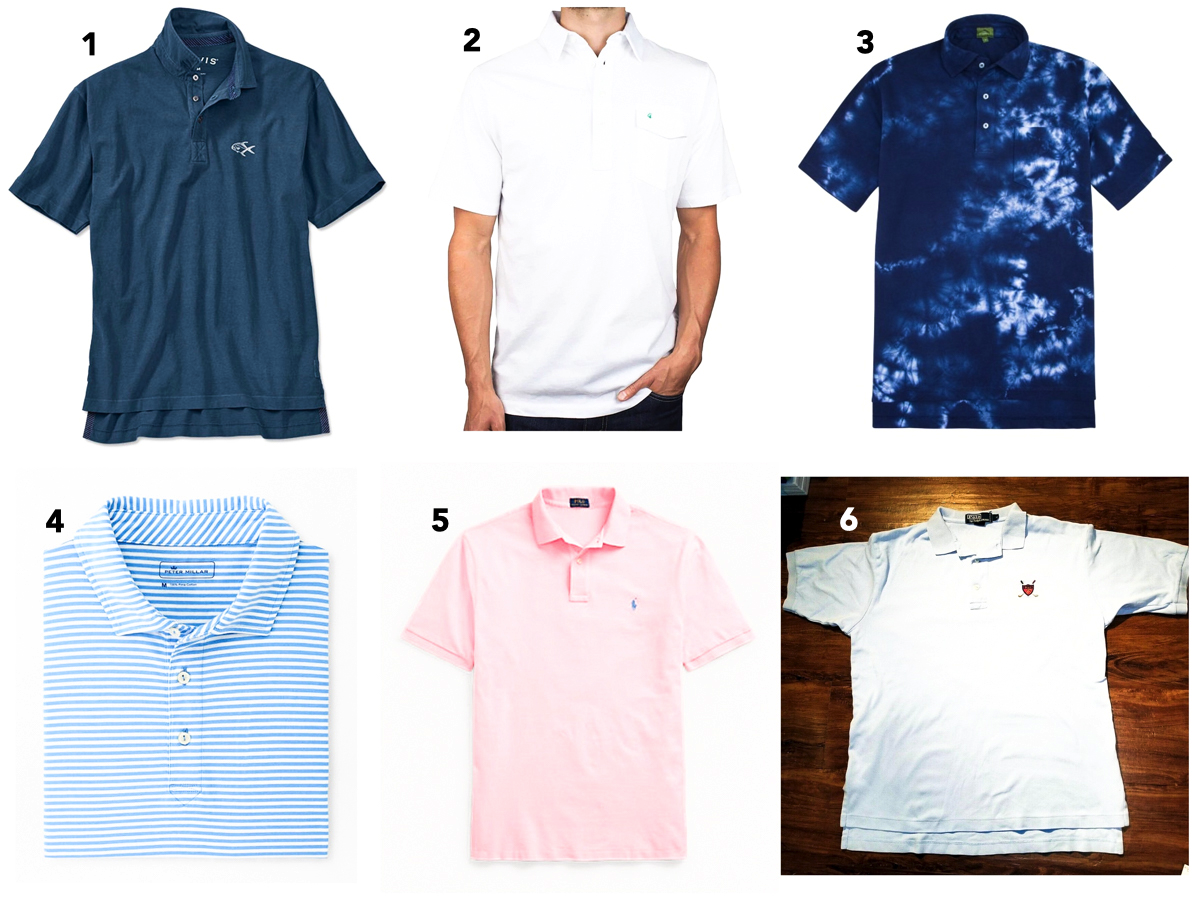 From top left:
1. Orvis Angler's Polo: Probably my favorite all-cotton polo on the market.  Orvis may not be your first thought when thinking about polos, but these deserve a look.  I have two and wear them quite a bit, but the selection is seriously impressive: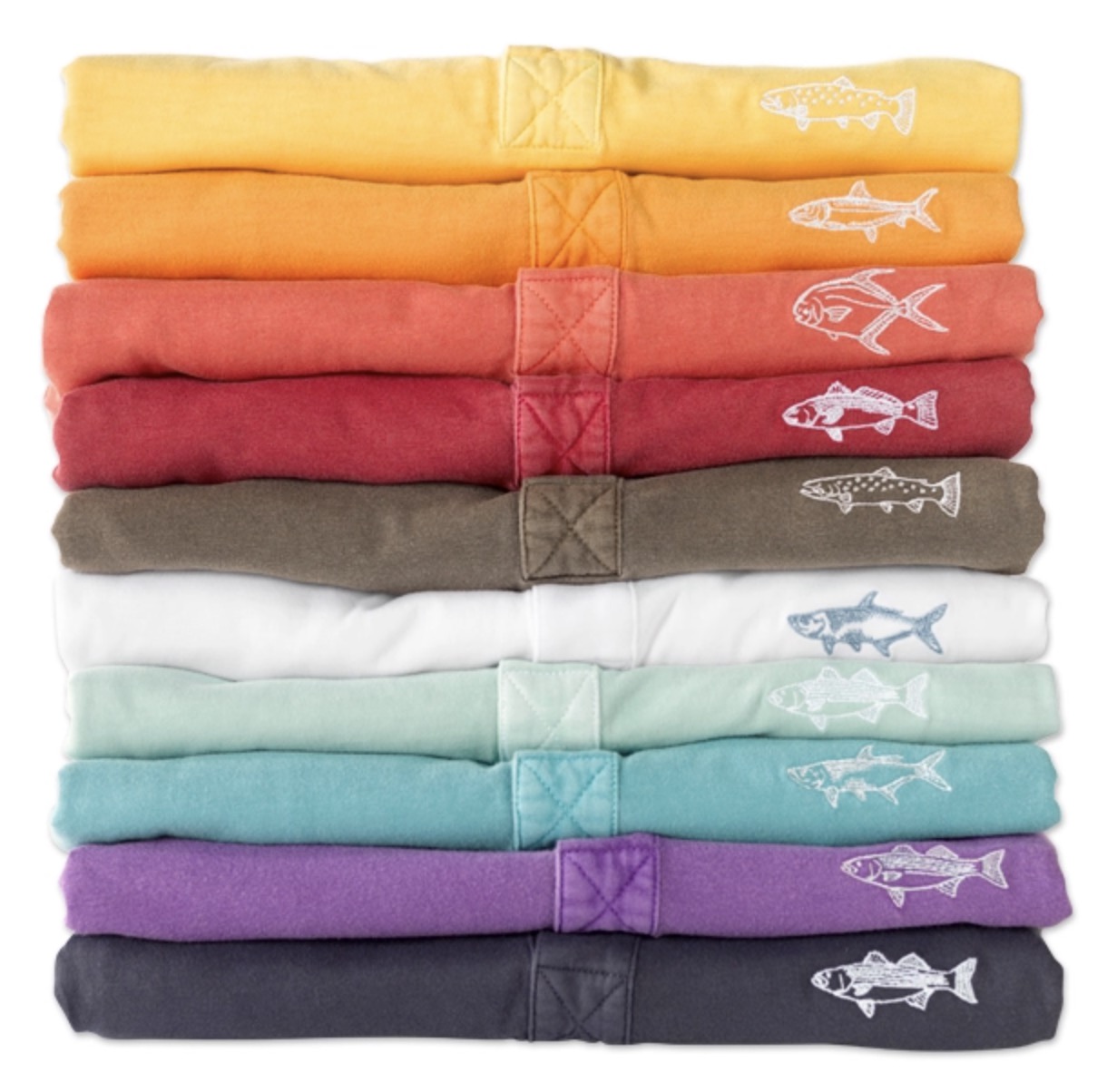 2. Criquet Player's Shirt:  I've been a Criquet guy since they launched.  These are the best weekend polos on the market.  The style is GREAT for the lounge, campfire, playground, cookout, late-night vibe, paired with some baggies or a pair of Stand-Ups.  Never tucked in.  Ever.
3. Sid Mashburn Pique Tie Dyed Polo:  I love the idea of having a fun cotton polo at the ready.  The tie-dye is a bit of a departure from the solid polos, but I love it.  Pair it with some white jeans and bit loafers.  Ready to party.
4. Peter Millar Beachbreak Polo:  Peter Millar used to make some super-thin cotton polos with a front pocket that looks to have been discontinued.  I loved those.  I got one from The Masters and one from Sea Island a few years ago.  This is the closest I can find, and it should be a good substitute.
5. Classic Ralph Lauren Pique Polo:  I grew up with these as I'm sure most of you did, too.  The reality is that no one has ever made a better pique polo.  The fit is great, and they break in so well.  You should absolutely have a couple of these in your closet.
6. Vintage Polo Golf Polo:  I constantly search Ebay for the old Ralph Lauren "Polo Golf" polos with the crest logo.  It has to be 100% cotton, preferably pique, but NOT Pima.  These are a personal obsession of mine.  I have four, but I want 40.
What did I miss?