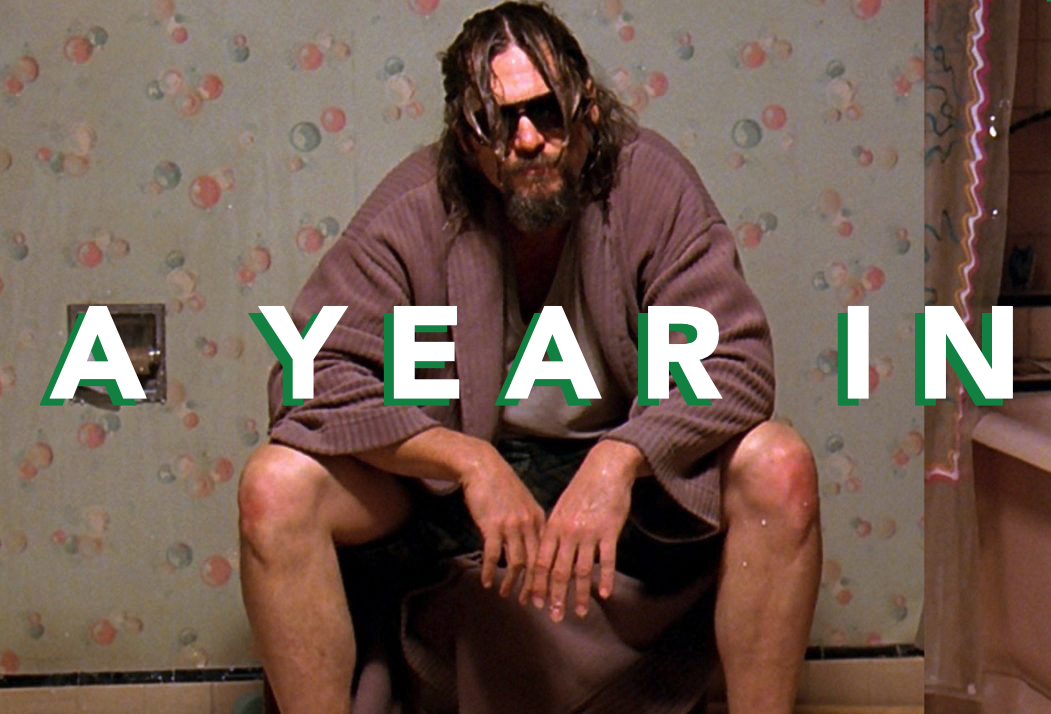 I haven't posted about this in a while but thought it would be good to do a sanity check.  It's been a year since the pandemic hit and we were all sent home.  Looking back over the last year, it's been a long and windy road.  In some respects, it feels like last Easter was ten years ago.  In other perspectives, it feels like it was only yesterday.  I'm not sure how to quantify that, but I think you know what I mean.
Looking back, the worst part of the whole mess was the first few months at home.  From a professional experience, it was sort of fun working from home…it was something new for my colleagues and me, as our office culture is very in-person.  Teams was sort of fun, and there was a general camaraderie amongst the troops that we were all learning the 'new normal' (such a stupid term) together.  However, EVERYTHING was closed.  And there wasn't a lot of data about the virus, so no one really knew what to do.  Remember last spring when it was hard to shop for groceries?  When the roads were essentially empty? And don't forget, they canceled all sports too.  There was no NCAA Tournament, no Masters, no MLB.
As the Spring and Summer wore on, the data started to come together, and signs of life started to show.  We got some golf.  We got a shortened MLB season.  Eventually, we would get college and NFL football, albeit all with no fans in attendance.  We had our bubble of friends in the neighborhood and family that would see each other, mostly outside in the cul-de-sac, but it was a needed relief, not only for our boys, but for Mrs. RCS and me as well.  Looking back, we were extremely safe, and didn't see any issues with the virus.  That isn't lost on me – I'm very grateful.
We were able to get a couple of trips to 30A – one with our neighbors and kids, and the other with some dear friends from New Orleans.  We stayed in Watersound both times and REALLY enjoyed it.  Lots of masks and social distancing, but we had a great time.
Work was good through the Fall, but as I've mentioned here before, everything really started to drag in the Winter.  Not because of the load, but because of the shortened days.  I underestimated how much of an impact that had on my psyche.  I'd drop the boys off at school, and be at my desk by about 7:30, right as the sun was coming up.  I'd shut down around 5-5:30, just as the sun was going down.  It's as if I didn't see daylight during the week.  I feel like I had to get creative to stay motivated, and honestly, it was pretty difficult.  My energy levels were low.  It really makes me concerned about the mental health impacts.
In addition, I visited my dermatologist for the first time in January, and she found two spots on my back that tested positive for melanoma.  I went through some pretty serious surgery to have both spots removed.  I'm happy to report that the surgeries were successful and I'm all clear, but this also contributed to my bummed out Winter.  Side-note: I'm working on a post about the melanoma experience.  More to come.
As Spring arrived, the days got longer, the temps started to rise, and so have my hopes for a return to a more normal life.  We're seeing pretty much everything open here in the Atlanta area, and what's more important: a move to more human interaction.  The Braves are going to allow a limited number of fans in the stands, and adjust monthly.  Pretty much every restaurant is now open for dining, and the Zoo, Aquarium, and Fernbank are all cooking with gas.  The pools will start to open in the next few weeks, which will make the weekends a TON of fun with the boys.  I'm taking delivery of my new Weber grill this weekend, and I can't wait to make cheeseburgers on Saturday evening with the boys.  I'm planning on getting to the lake as much as possible to get on those spawning largemouth bass.  I gave them the year off last year…but I'm back with a vengeance.
Mrs. RCS and I have been busy planning vacations and getaways.  We're heading to The Pearl in late-April for a loooong kid-free weekend with some dear friends, and we're scheduled to head to Watersound the week of the 4th of July with ALL of Mrs. RCS's family.  We'll make it down to St. Simons/Sea Island at some point, we just have to nail down a date.  On the hunting front, my crew and I are heading to Kansas to hunt pheasant in December, and Mrs. RCS and I have a quail hunt lined up at Wynfield Plantation later in the Fall.  I'm sure more will be scheduled, but it's really nice to have things to look forward to.
No word on going back to the office.  My sense is that there is no hurry, so I'm planning on being here at home for the long haul.  That said, our youngest is a couple of months away from moving in with his big brother, which will allow me to create an office of my own.  I'm squatting in a guest bedroom right now, and it's pretty miserable.  I'm already collecting some fantastic art for my new space, and we're starting to look at furniture.  I'll document the process for all of you, and some of you have asked about it.
So how are all of you doing?  I've really made an effort this year to make Red Clay Soul more interactive, and I so appreciate that all of you – the readers, the brands, and all the new readers – have jumped in with both feet.  I love all of your feedback, your comments, and our conversations.  It's really kept me going.  You folks are good people, and I hope all of you are doing well.