It's time for some after Christmas shopping.  If you feel like I do this morning (see above), some online shopping for the Mrs. and me might be a good way to recover after our food comas.  Lots of good stuff going on, folks, and I've tried to capture as much as I can.  Did I miss anything?  Leave a comment with other sales of note and I'll update accordingly.
Onward Reserve just added a bunch of stuff to their Sale section…there are some really great deals to be had.  Me?  I like the Sawgrass Tailored Fit buttondown for a really good price.  Here you go.
Ball and Buck is offering 25% off their site.  Yep – you read that right.  There is so much stuff that I want, and that discount makes me drool.  Off the bat, gimme that old school camo hat.
Tide & Peak is offering 20% off their site, which is a great opportunity to stock up on Patagonia.  I've had my eye on that Retro Pile pullover…what do you think?
East Dane is offering an extra 25% off all sale items, where it is a goldmine.  You'll find a bunch from Penfield, Ferragamo, Wolverine, Naked & Famous,  APC, and Rag & Bone.  Me, I really like that Washburn vest from Penfield for WELL under $100.  The olive is cool, but the Navy looks good too…
Brooks Brothers is doing their Semi-Annual Sale, which is an across the board sale, plus an additional 15% off.  Without a doubt, the must-iron Original Polo Shirts are $95 retail, then 20% off if you buy 2, then another 15% off.  That math equals two of the best OCBDs on the market for $121.  Can't beat it.
Ledbury is running their semi-annual sale, marking their gear down 30-60%.  Lots of options, so get to digging.  I really like the Goode Plaid shirt for this time of year, and at under a hundred, it's a good buy.
Orvis is running a HUGE Winter Wonderland Sale, where there are pages and pages of outstanding Orvis gear at a steep discount.  You know all their stuff is outstanding, but what caught my eye is the 1856 Lightweight Travel Kit for $39(!).  Can't beat it!
Dubarry is doing a BIG winter sale, where just about everything is marked down significantly.  I love their boots, but am REALLY looking forward to getting a Mulligan sweater.  By the looks of it, this will get a ton of play.
LL Bean is doing an extra 25% off all sale items.  How about an iconic commando sweater, but in camo?  Yeah?  Well, how about for well under $50?  Yeah, there you go…
UPDATE 1: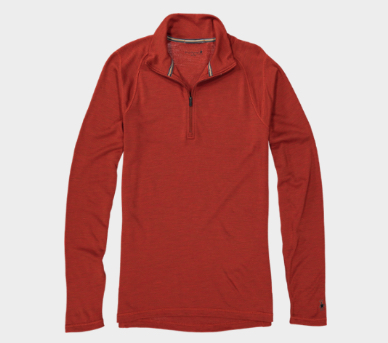 REI has a massive sale section, where you can load up on a bunch of staples, including wool baselayers.  Check out this quarter zip from Smartwool…you will never beat that price.
Beretta has a bunch of clothing and gear on sale at 50% off.  Lots of great jackets and vests, but the Tom shirts are outstanding, and at 50% off, it's hard to say no…
Mr. Porter is having their semi-annual sale, where they have a TON of stuff (47 pages) of stuff marked up to 50% off.  It includes a bunch of Filson, including this Mile Maker jacket, which is one of my favorites, and an incredible price.
I'll be adding more as the day goes on.  Any other great deals?  Leave a comment and I'll update the post.