In an effort to completely fill my closet with Alden Tassel loafers, it's imperative that I go for the *special edition, or *limited release options when my size is available.  I should probably do a post on all the tassel loafers I have.  It would serve two purposes: first, that I have a pretty good collection, and two, that I'm a tassel loafer hoarder.
On a recent trip to Miller Brothers, I saw these beauties…they are the normal Alden Tassel loafer, but a chocolate brown leather with contrasting stitching.  The leather is called 'Lady Finger Tumbled Calfskin'.  I don't get the lady finger reference, as I can't find a connection between the dark leather and a finger-shaped biscuit used in a bunch of European desserts.  Whatever…let's not think too deep on this.
These are a fantastic version of the iconic tassel loafer.  They are a bit more casual than the typical dark brown, black, or chocolate suede, and go really well with good jeans or 5-pockets.  I have a feeling that these will develop a nice patina, and the contrasting stitching will remain a thing of beauty.  Alden did these as a limited release, and they are available at Miller Brothers.
More eye candy: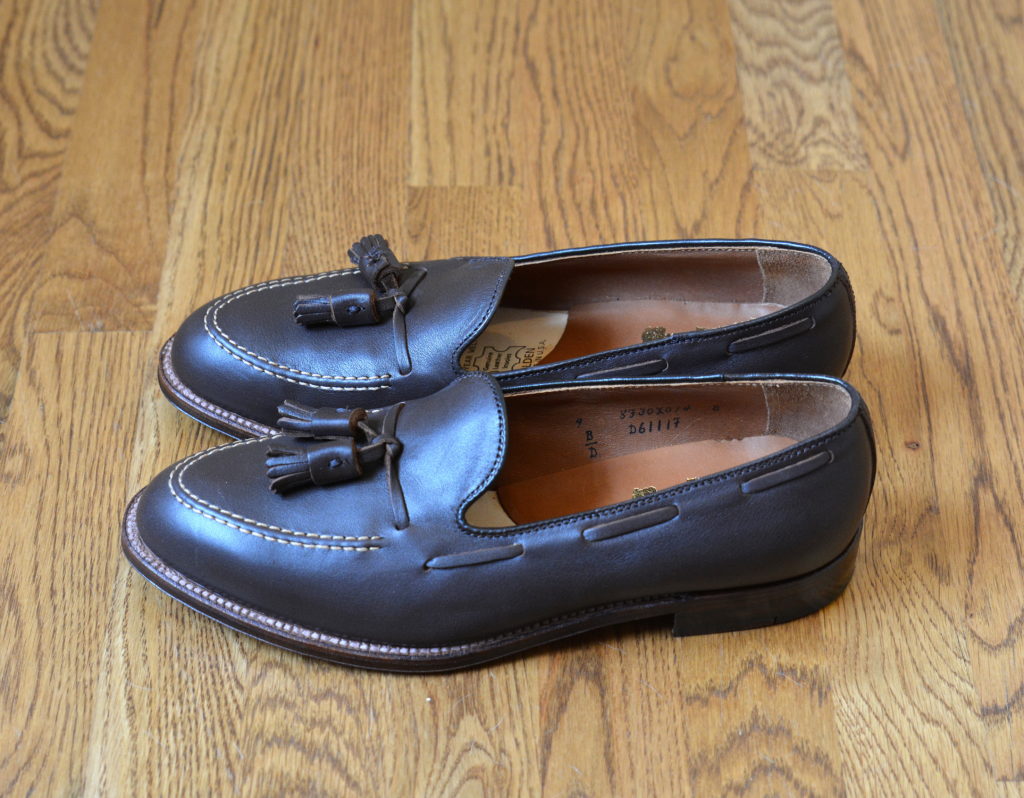 What do you think?
+++
P L E A S E   S U P P O R T   O U R   P A R T N E R S :