It's award season, so we are constantly inundated with the red carpet and after party photos of Hollywood's finest.  After a while, it all starts to blend together.  Black tuxes with little variation.  Of course, 90% of them look just fine, with the only variation being a shawl vs. peak lapel.  You'll see some velvet or some off-colored dress shirts, but it's almost exclusively a black and white look.
Today, this picture popped up from the SAG Awards: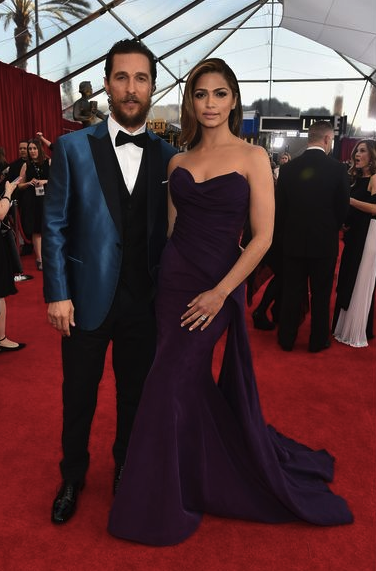 Our man Wooderson doing is RIGHT in this royal blue dinner jacket.  Kudos, Mr. McConaughey.  I'm a big fan.  I like a traditional black tuxedo…I own one.  But I will absolutely get on board with this look.  This ranks right up there with the white dinner jacket he wore and some other award show a couple months ago.
To pull something like this off, you have to have the right attitude.  It's safe to say he carries one of those along with him.  What say you?
Image: Getty Images