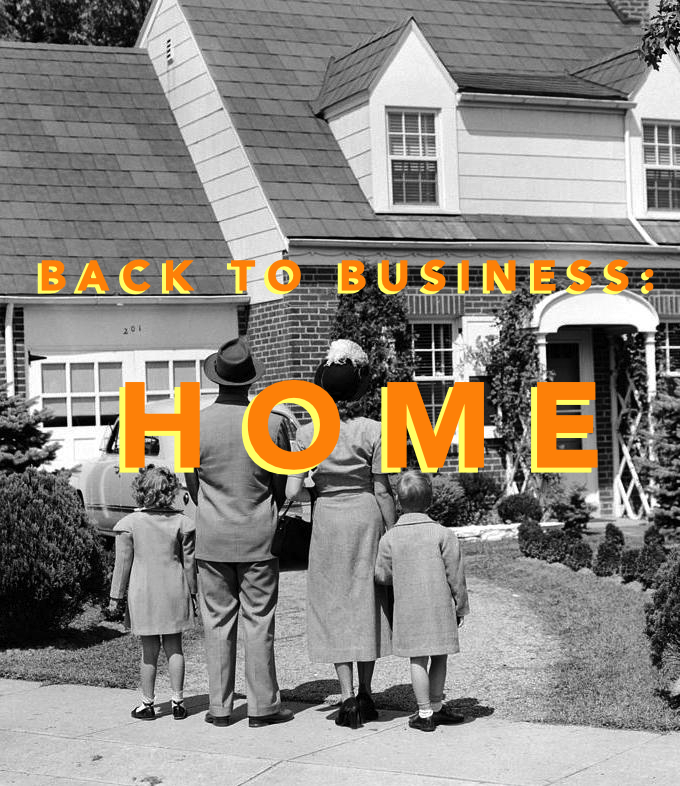 Let's talk about where we've been hanging for the past sixteen months.  Our homes.  We bought our family home just north of I-285 back in 2015.  We seriously overbought (#suburboverbuy is one of my favorite things).  It was way too big, needed some work (but the layout is perfect), in a cul-de-sac, in a great swim/tennis neighborhood, and good proximity to the country club.  As much as we rolled our eyes at the time, the lockdown made us SERIOUSLY appreciate the space we have, and the friends we've made in our neighborhood.
My good friend (and realtor) Kelly Allen was instrumental in convincing us that this was the right house for us, and we are so glad she did.  I've known Kelly done quite a few real estate transactions over the past 15 years, and whether in a buying or selling situation, she's always been right.  Her experience and instincts are dialed in.  As a result, we love this house and enjoy the projects – both big and small.  Our kids love this house.  We feel safe in this house and look forward to growing and raising our boys here.
However, the real estate market has gone berserk since last March.  Covid, civil unrest, changes in the current and future work environments have caused everyone to take a hard look at their living situations, and to try and make them better.  I've seen so many of my friends make a move.  Kelly and I were talking about this the other day, so I asked her to put her thoughts together.  She knows her stuff, so pay attention:
The world is finally beginning to feel a little more back to "normal" these days. We're once again able to travel, go to concerts (something I'm excited about personally!) and hug each other! Some of us are starting to go back into the office as well which makes me curious about all of our zoom rooms and multiple home offices:
How will return to normal post-pandemic change the way we live in our homes?
Beginning last spring, my phone was flooded with calls and DM's from past clients and friends — a volume I've never experienced in my 21 years as a Realtor — who had decided that if they were going to have to quarantine they wanted to do it in a space they loved. People began rethinking what "home" means to them. And if they were going to work from home then they could work from anywhere.
My clients all of a sudden wanted:
More land in quiet locations
Dedicated home offices
Finished basements
Incredible outdoor spaces
Less open floor plans (I knew this day would come!)
Closer to family
A swimming pool — once considered a terrible investment if your home was under $1M now became the backyard feature to snatch up.
Many of these priorities made pandemic life more than bearable. Some won't be sustainable as we return to normal. Here are my predictions for changes in post-pandemic house-shopping:
Distance to work/commute times will become one of the top priorities again for those buyers who are going back to the office full time.
The condo market will come back, big time, because of work and as more people look to downsize into a lifestyle with little to no maintenance
Swimming pools will remain on the wishlist for fewer homebuyers and farther down the list.  Be prepared for a lot more homes for sale with pools over the next 10 years due to the demand of installs in 2020 and 2021.
Buyers will continue to want a dedicated home office, but the need for multiple home offices has ended. Any nooks and crannies that I showed off as perfect for 2020/2021 "a zoom room" will now be reimagined into command centers, storage (y'all, when I say I showed off zoom rooms I meant some were glorified closets that could fit a chair and desk- voila!- ANY space is an office if you try hard enough)
One thing that definitely will not change is the desire that many homeowners have to live close to hyper-local shopping and dining areas such as downtown Alpharetta, Marietta, Roswell, and Woodstock.
This pandemic has taught us what's really important: family, friends and quality of life outside of work. I hope it's something we don't forget too quickly. -KA
Personally, I'm going to watch the intown Townhome and Condo market.  Kelly is right – the condo market will come back, so buying and holding as an investment/rental…now might be the time.  So let's hear it, folks – what has been your real estate experience during the pandemic?