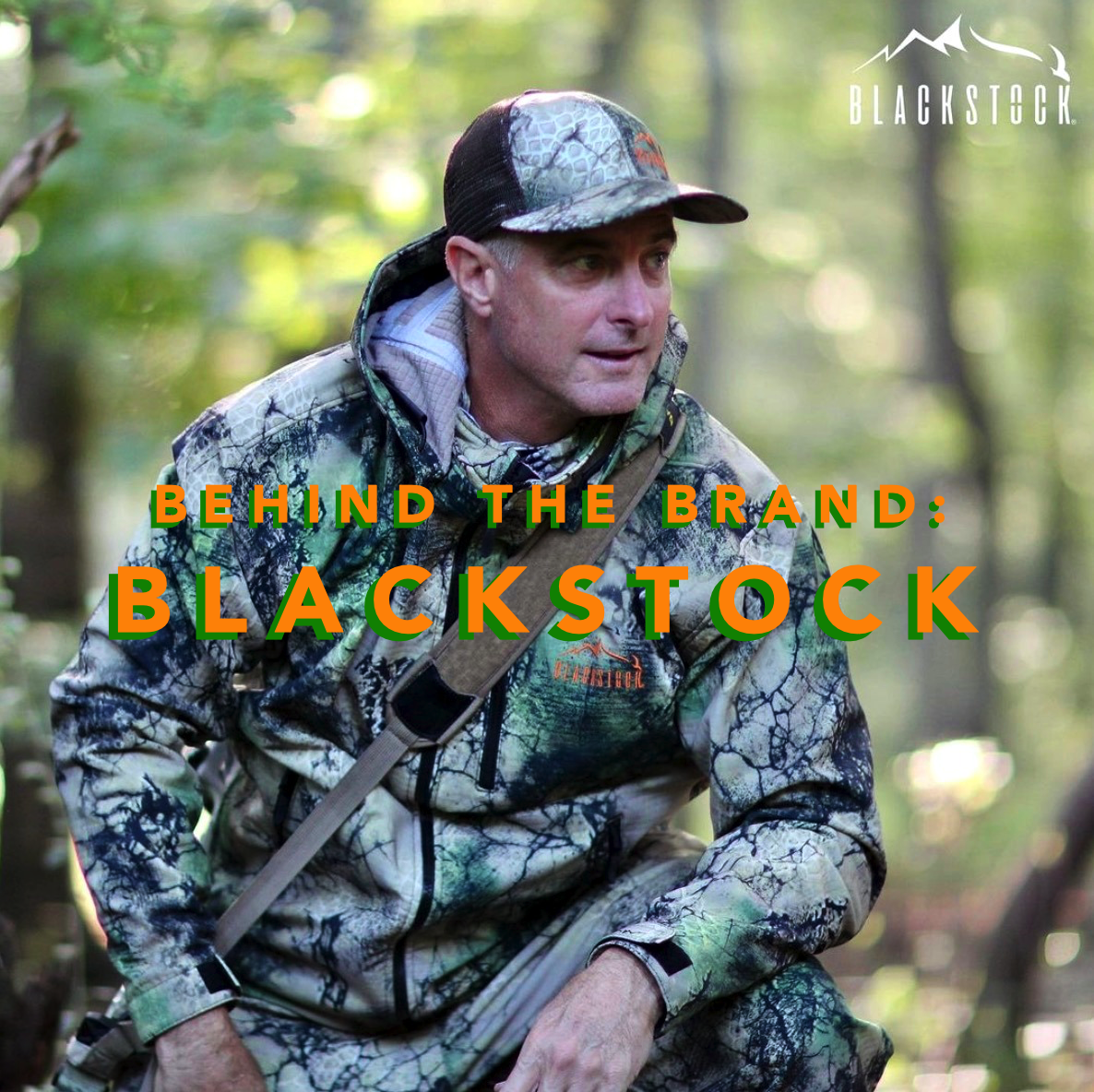 Hunting is a funny thing.  The market is rather large, and there are plenty of options for just about any situation imaginable.  When looking at hunting jackets, it's more a question of fabric.  Waxed is obviously very popular, and so are the more technical jackets.  Then take in the camo patterns and colors, and the choices can be pretty overwhelming.
I came across Blackstock, and was immediately intrigued.  Their camo pattern is what caught my eye.  For someone here in the Southeast, it's a color and movement pattern that would work essentially all year when hunting deer, turkey, or duck.  And their products are made in the USA, which is another reason they caught my attention…and the price point.
Their Altitude Jacket is the crowning jewel of their collection: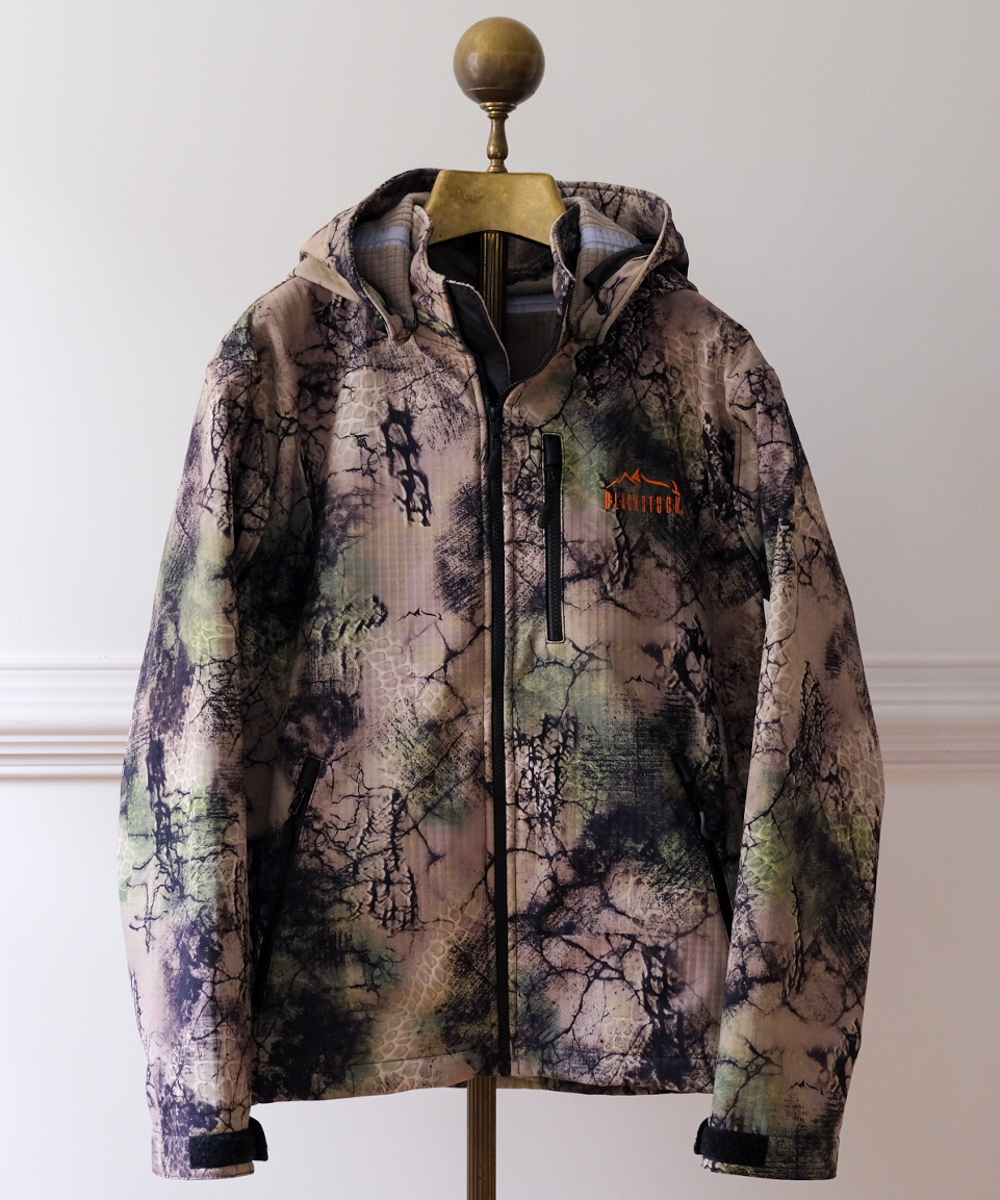 The camo is Blackstock's design, and while somewhat technical, it's not overly digital.  The jacket feels light, yet substantial.  Blackstock touts it as their Hybrid 3 Layer Laminate Waterproof Breathable Softshell, which is 86% Polyester & 14% Spandex, which provides quiet wear and flexible movement.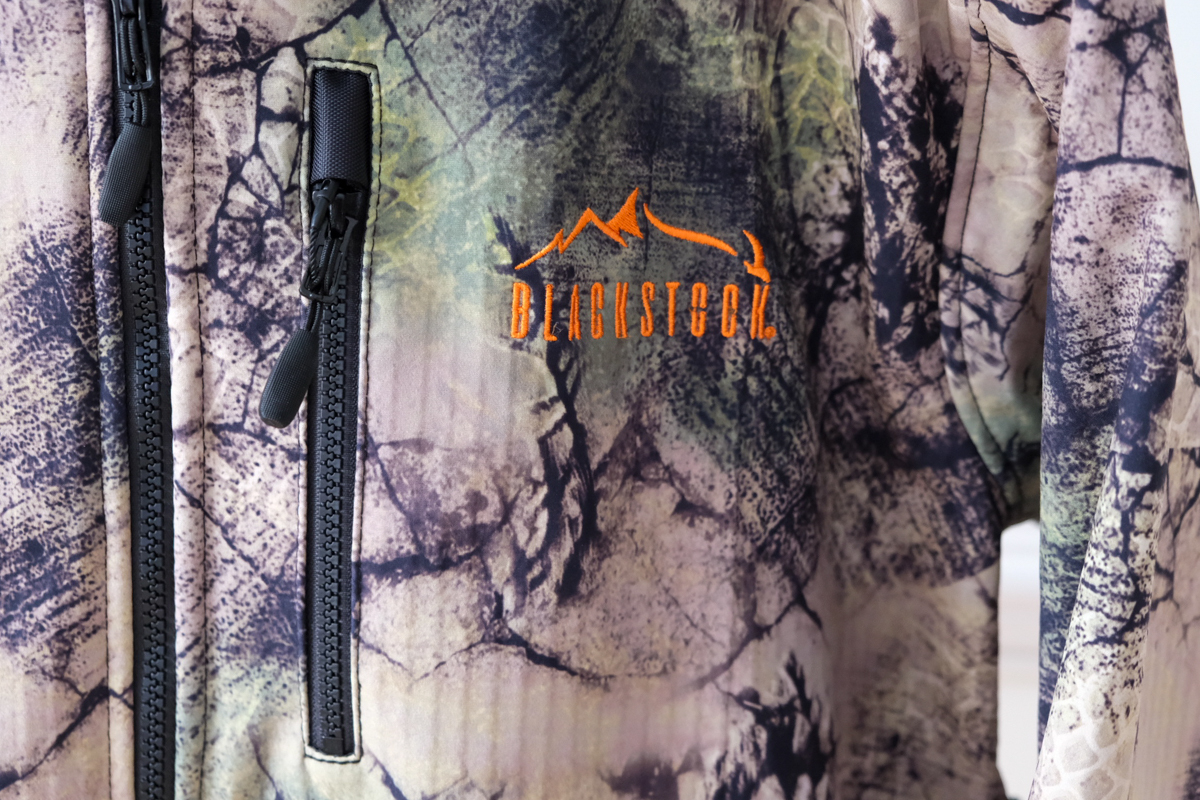 The fit is what I would consider updated standard.  It's not bulky by any means, and the sleeves are not too short (which is a HUGE pet peeve of mine).  My experience is that I'm able to layer underneath with a shirt and sweater and still wear the jacket comfortably.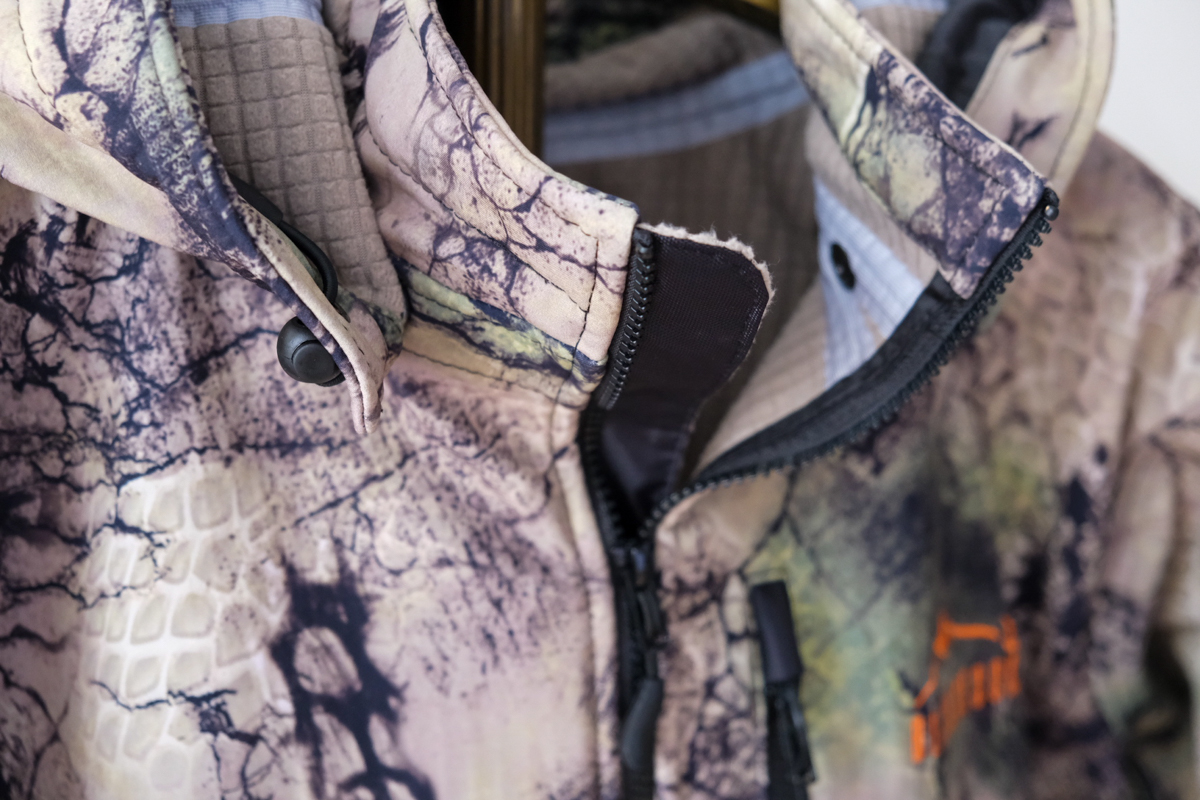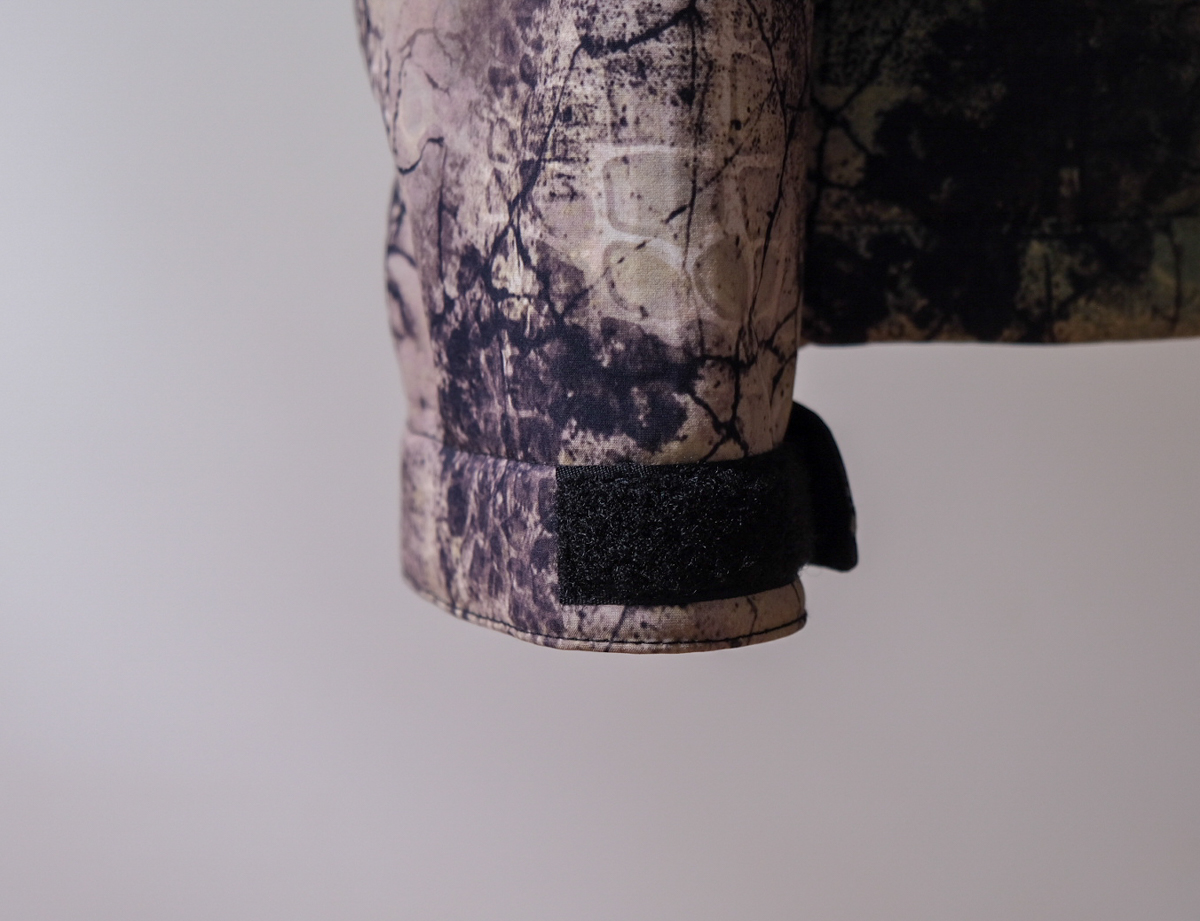 The Altitude jacket is extremely thoughtful.  There are plenty of well-placed pockets to store stuff while sitting in a deer stand.  The pockets feature quiet zippers as not to be too noisy.  The sinch around the waist is smart, and the velcro straps at the cuffs are a nice touch.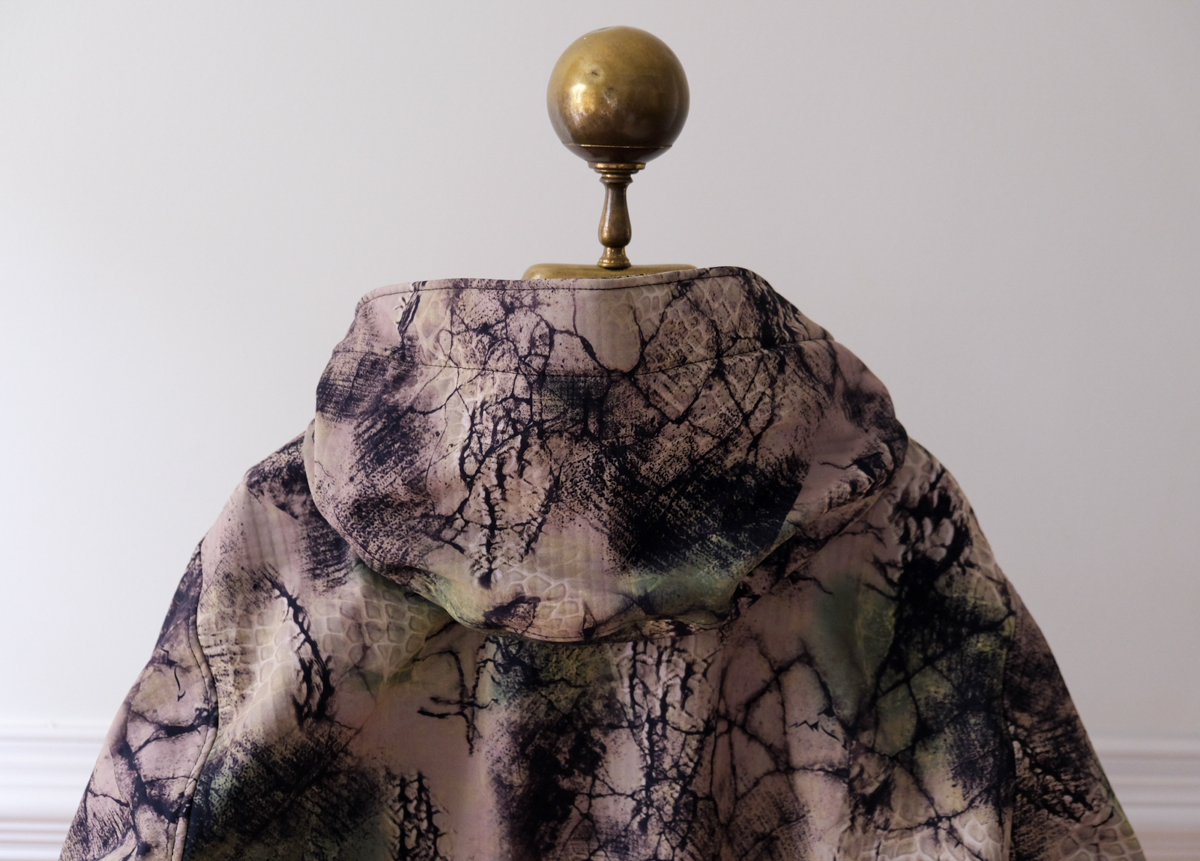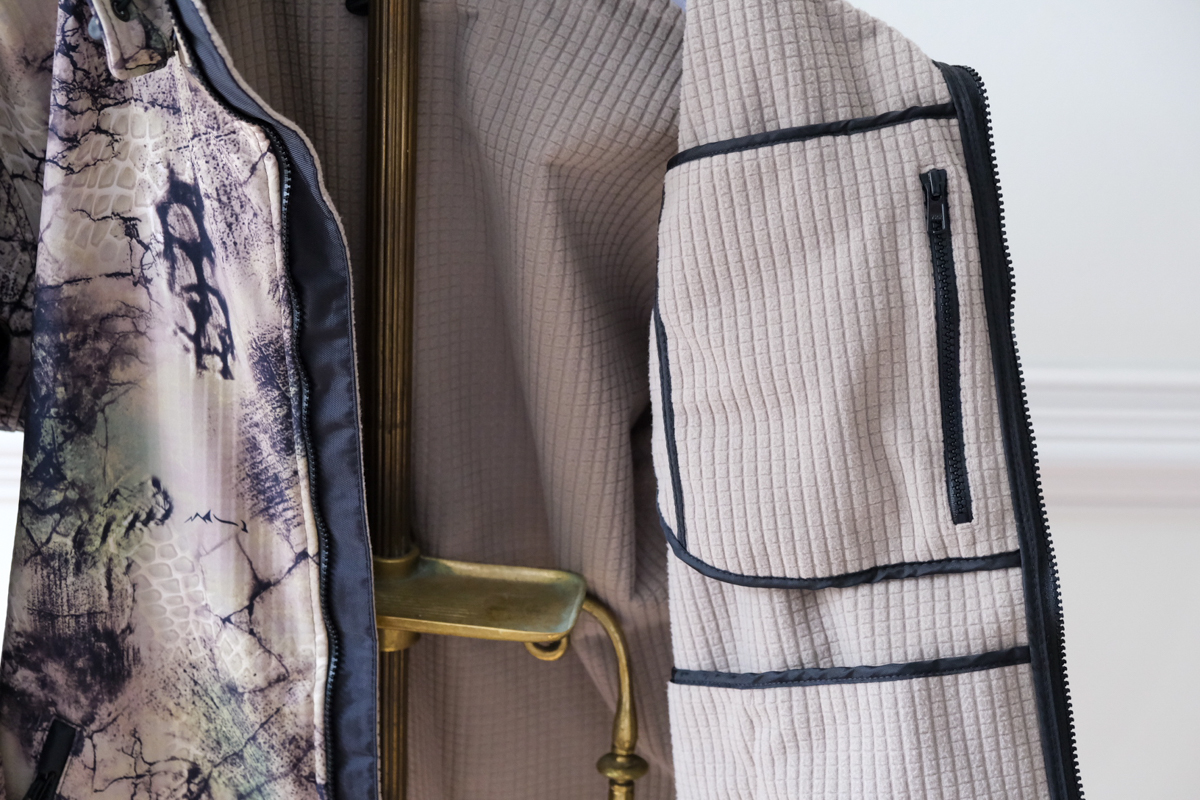 The price tag is very approachable as well.  At $270, it feels like you are getting much more jacket than what you are paying for.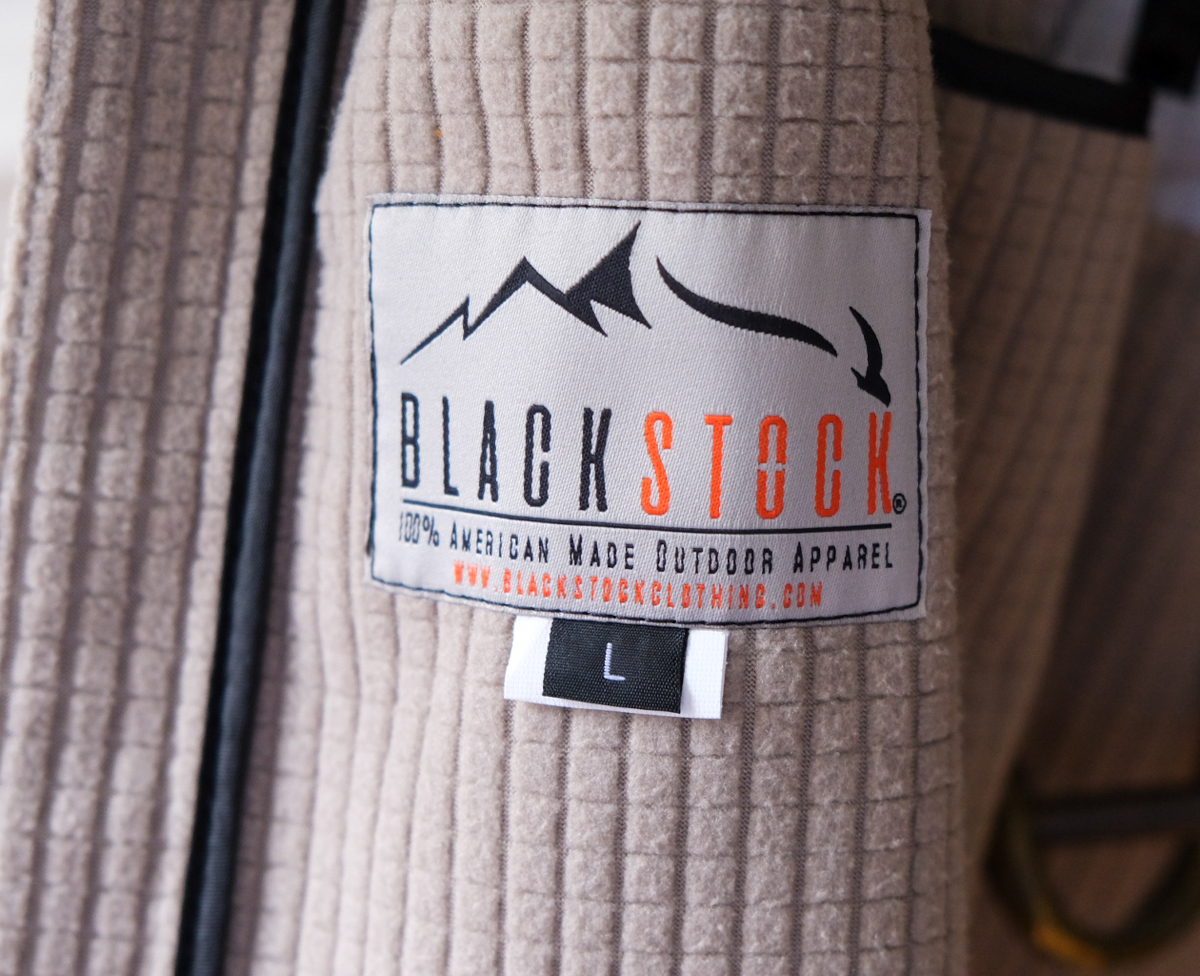 To further the point, Blackstock has a good story:
What's the history of Blackstock?  Blackstock like most brands and ideas was started about 3 years ago after being frustrated at the complete and utter inability to find anything that was made in the USA. The promise of offshoring was to keep prices in check and affordable, what it seemed to become was higher and higher MSRP's all while being made overseas. We had some insight into industry margins and to be honest it seemed unacceptable that not many were trying in the hunting world. In an era where people argued over and over about what brand of truck to drive it was odd, they would swaddle themselves in $500 Chinese jackets. The short answer is they had no choices.
What makes your camo different?  So the purpose of the camo and what makes it different, is that we will not license our pattern to anything not made in the USA. So if you see our pattern you can be sure the item is made here. We make an exception to certain gun make that start with B. We didn't want to come up with a new pattern. We were forced to come up with a new pattern. We could have licensed a pattern and saved time and effort, however, there would be no way for our buyers to tell the difference between what we were trying to do.
Let me tell you it's hard. We get asked about licensing all the time, but even something as simple as a stainless tumbler is all made in China.
So once we decided to go down that path, we worked hard to make a camo that was versatile. The secret is the pattern first and color is almost secondary. Our pattern is designed around a more open look which is effective at distance and the micro patterns inside work up close. We probably had 100 prototypes before we copyrighted our design. We are pleased with the results though. It works very, very well.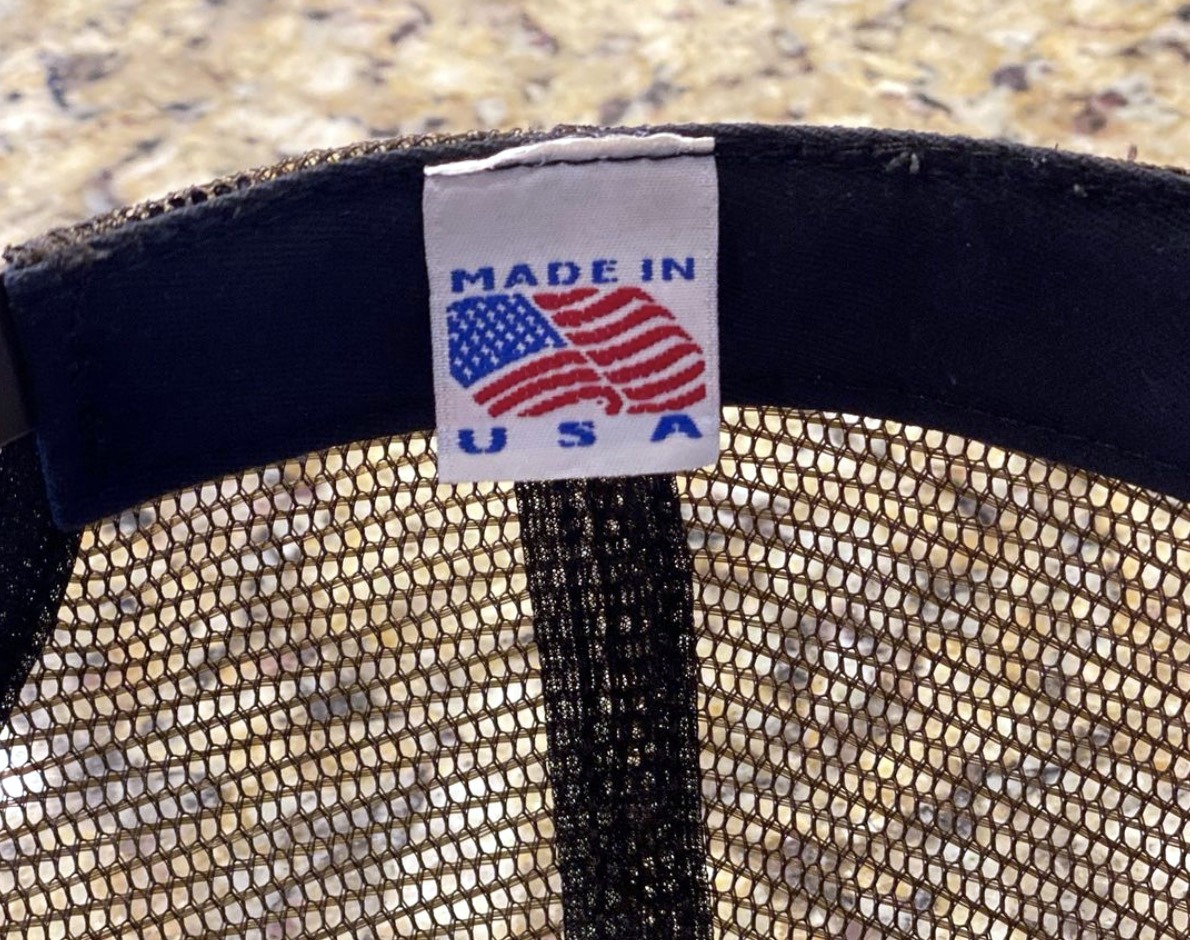 Describe how your technology works.  Well, let's not get overly complicated. Old-timers killed deer in flannel. But at the end of the day, camo is helpful. The real technology comes in the actual fabrics. It's borderline alchemy. Something as simple as our T-Shirt had 10's of revisions between the actual fabric blend and the weaving of the fabric. The end result is a super-soft synthetic fabric that feels like your favorite cotton t-shirt, but is tough as nails and doesn't smell after days of wear.
The same can be said for our jacket materials. Windproof, waterproof, seems taped all in a softshell, but thoughtful features like zipper garages, pit zips, zip-off hood, etc. We are constantly tinkering with fabrics and designs. Our early version of pants sold out, but we were not completely happy with the fit and features after field use, so we are redesigning them now. Being small and making stuff onshore means we don't have the inability to tweak stuff quickly.
What kind of guy is a Blackstock customer?  Our average Blackstock customer is someone who recognizes quality and is willing to spend a few dollars on a product that is versatile so they can spend more time outdoors. Many of our customers come from cold-weather states and they recognize that layering is the secret to time spent outside. This is ironic since we initially thought our softshell would be better received in the Southeast. This is why we have pit zip and zip off hoods. We all know our morning can start off cold and morph into a 60-degree day during most of our deer season. Our target market is never going to be the person who wants to spend 45k on a dahl sheep hunt in Alaska. Our target is always going to be the person who may hunt out of state but is also going to slip into their stand for a quick deer hunt after work as well. If it rains on the weekend they are going to give it a shot after working all week in the office or at home these days.
What do you guys like to do when not running Blackstock?  Well like most people not much these days if it involves being around a lot of people indoors. Of course, we have day jobs for now and in the case of one of our owners, he is retired from a 10 year NFL career, but for the most part, we spend time in the outdoors. We fish(we are looking into rain gear), we turkey hunt, we deer hunt, shoot sporting clays, duck hunt, and generally spend as much time as possible in the outdoors. We are blessed with an abundance of options in the Southeast with long seasons, so it seems there is always something to do. Of course, that also means raising kids and standing around at soccer practice as well. We do miss sporting events for sure though.
What do we have to look forward to?  As I alluded to earlier, we are fully set up for lightweight rain gear for both hunting and fishing, both jackets and pants. Our pattern works great as a duck hunting pattern as well so we have considered that. But at the end of the day, the consumer is going to dictate what we can do. We are going to roll out stuff only if we can do it really well. Nothing ruins a company faster than broken promises and bad products.
What's on your Spotify playlist?  Ha, great question! Honestly, you're just as likely to get into one of our trucks and have Country music and classic rock on as some more recent stuff, we are old guys but with teenage kids around you have to stay somewhat current.
Check out the full line of Blackstock gear on their website.