I've been friends with Aviate for well over a year now.  To say that they have blown up is an understatement.  Their airport code hats are everywhere, and those of us that got on board a while back are already on to hat number 2, or 3, or 4.  This sort of growth for a small company forces a crash course in running a business, which is always interesting.  Owner and founder Ben Lancaster was nice enough to give us some insight after a very interesting few years in the business…
What is the greatest lesson you've learned since starting Aviate?   If I think I have bought enough inventory, I haven't, so buy more. Over the summer (May) we switched manufacturers and before the switch I ordered several thousand to tie me over the summer.. Well, that was about the time we experience our first boom. We sold out of that entire order in a week or two leaving us without our top sellers form June until mid-September. While some people would say that is Economics 101 because of the demand we created (accidentally), I say it was the most nerve racking 3 months dealing with angry customers and retailers.
Why do you think the hats are so popular?   I tell people all the time, Aviate is more than airport codes on hats. We strive to bring a sense of community to people through the design of our hats and other airport code products. People love to take pride in their hometowns or cities where they were raised and our products help that person connect with the place they love the most.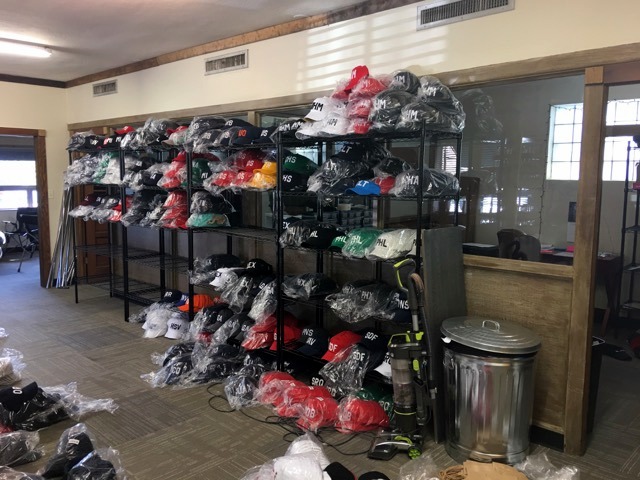 What is it like being in the apparel business?   Being in the apparel business is fast pace. Recently we have streamlined things a bit by moving all of our shipping to a distributor center to free up our time and concentrate on growing the brand. We have to always be willing to innovate and create new products to survive, yet also creating and maintaining relationships with our customers. I think we are more than just an apparel business, we strive to create a culture that people want to be apart of. We want our customers to connect with and have a love affair with our brand, so attention to detail and a personal, hands on approach to the relationships with our customers and retailers are critical. I make sure my team knows that I want every email answered, every question someone asks us on any social media platform is not only answered but answered in a timely fashion. Details like that are very important to me and important to our brand.
Describe a day at Aviate…   Every day is different, but we have certain things that must be done every day. We have over 300 sku's that we sell under the Aviate name so keeping tabs on inventory is a daily battle which makes forecasting and ordering a daily battle for us as well. Because of our massive amounts of sku's and inventory we are constantly putting out fires and tending to customers needs on a minute by minute basis. I now have four employees, one intern and looking to add one more intern and a couple sales positions and because we are in such a high foot traffic area friends and strangers alike are always stopping by to hang out and see what we are up to, which we enjoy the most… connecting with people, so our office is in constant motion. FUN is on the top of the list here at Aviate so there are always pranks, events being put on and people wanting to be a part of our brand.
What do we have to look forward to from Aviate in the future?   I mentioned being innovative earlier. Our wheels are constantly turning with what products we want to release down the road. Spring of 2017 we look to have a light release of different products with Fall of 2017 being our first huge launch with a wide array of options. While airport codes on products will always be our staple we are positioning ourselves to be a premium travel brand with travel based products to better entrench us as a long term brand.
Shop the full Aviate collection here, and follow them on Instagram.  Great stuff…  Now, on to convincing them to create a hat for Rochester Airport in the United Kingdom…