Let me be honest: I am a HUGE Jupiter Coyote fan.  I've seen them over 30 times, the first being in late 1995 at the Variety Playhouse.  I've traveled to see them – all over the Southeast…Birmingham, Oxford, Tallahassee, Jacksonville, Columbia, Chattanooga…but the majority of shows were in Atlanta.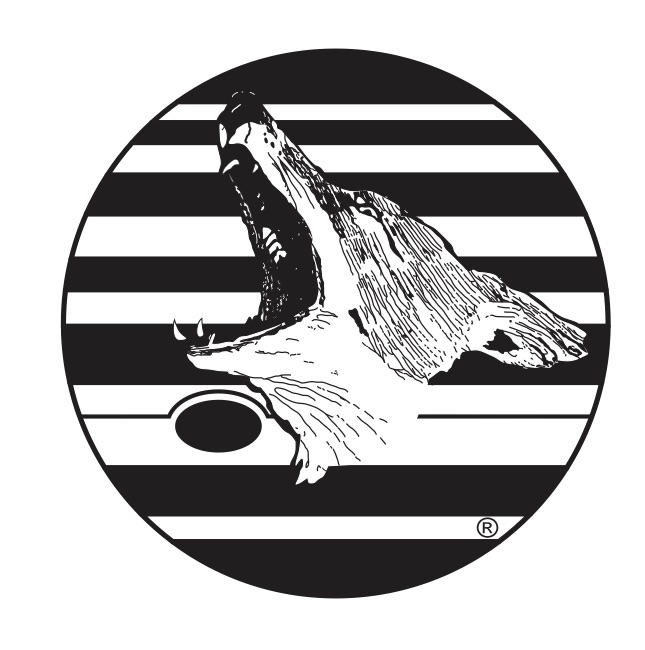 They are the definition of a hard working band.  In ~2005, they slowed down the heavy touring schedule, as they all had lives outside the band.  Fast forward to 2018/19, when lead singer/founder Matt Mayes slowly began building the touring schedule.  They are playing at smaller venues, but rocking just like they did back in the day.
They are coming to the Hunt House in Marietta on Friday, October 4th, and needless to say – I am pumped.  It's a cool venue that should provide for a GREAT show.  I'll be there, and I'd like to ask y'all to come join me.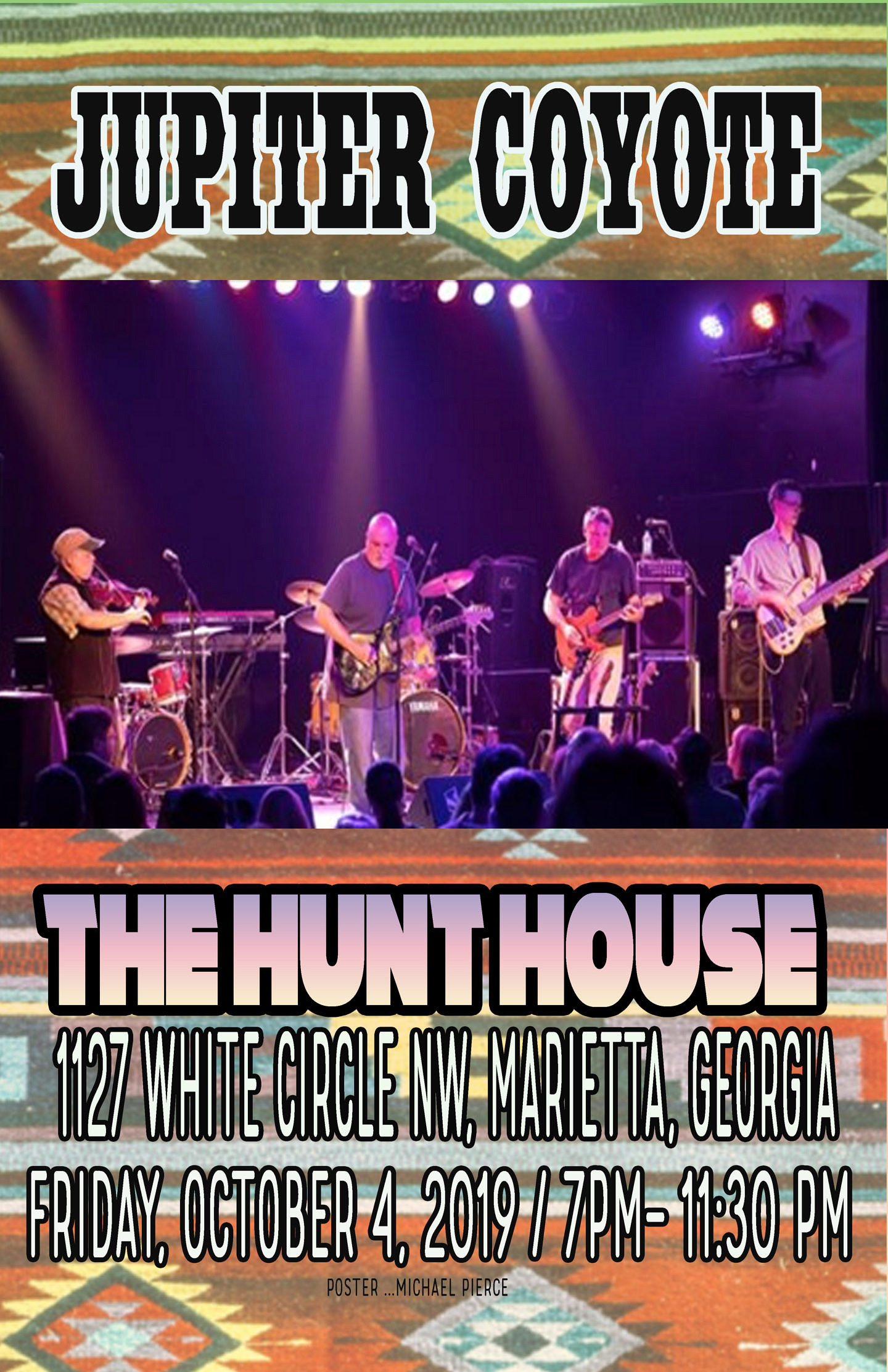 Matt was cool enough to give me a little background for those of you that are new to Jupiter Coyote, or are old school fans that need a refresher:
Give a little background on Jupiter Coyote? John Meyer, our lead guitar player came up with the name in Macon, GA way back in 1990. It was from a song he wrote. We have been together 29 years, sold a million albums and played over 5000 shows. It's been a great ride.
How would you classify the type of music you play? Well, our music as been put in the Jam Band category, but I don't think that covers it. We have quite a few tunes that are just good songs and don't lend themselves to exploration and jamming, as they just don't need it. Other songs: we go all out there. We have been called Mountain Rock- which is a mix of southern Appalachian, grass infused, funk rock with a good dose of jamming boogie.
What are the inspirations behind the band? Wow, all over the place. 70s Rock, Southern Rock, Dead, ABB, Bluegrass, Jazz, Funk, and kitchen sinks.
Where were some of your favorite places to play? Were there some memorable shows? Gosh – really anywhere an energized crowd showed up. We have played so many places it would be hard to pick, but Fox Theater in Boulder, CO, Playhouse in Atlanta, Visulite in Charlotte, Windjammer, Wetlands in NYC, Newby's in Memphis and probably 100 others. The ABB shows we did were something special. Playing with WSP in the early days, Little Feat, and many more….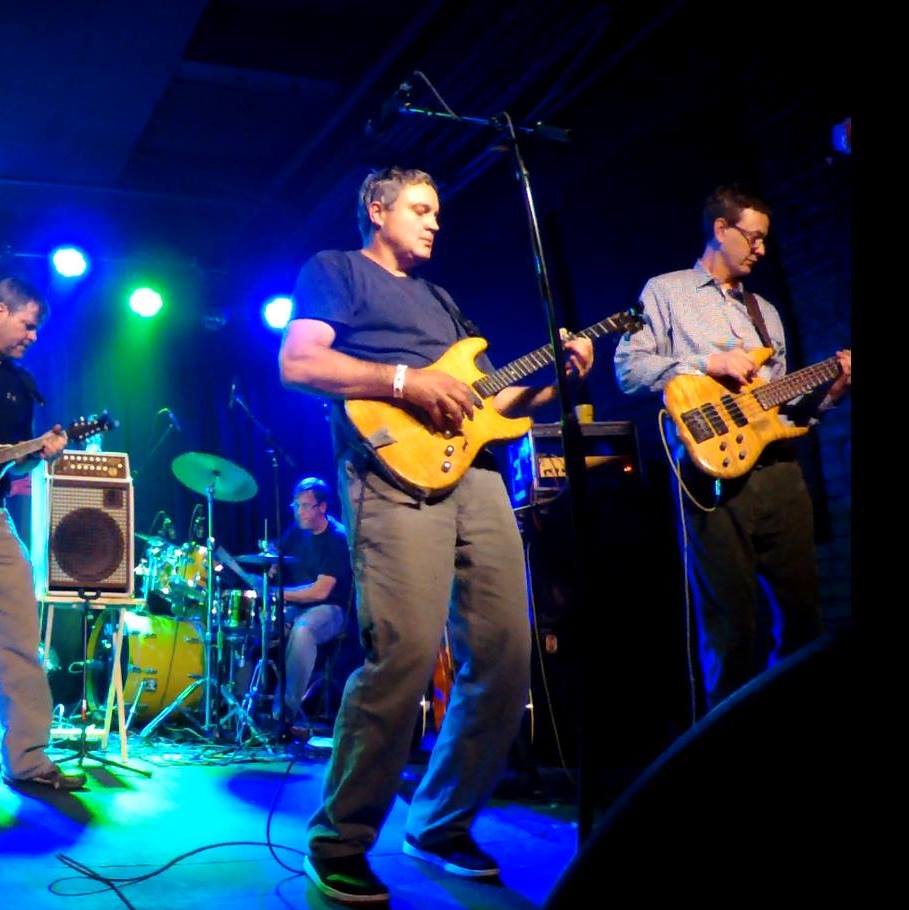 You guys tore up the road in the 90's-00's…what's it like playing again? It's like finding a long lost friend again. We are having a ball and we are not over doing it.
What do we have to look forward to at the show in Marietta? We are going to do two sets and I'm calling this one the 'Joe Show' as I let a big JC fan pick most all of the songs in the setlist. It will be little different. Sam Hilley will sit in on percussion with us and I will have a few other special guest. Micky Westmoreland will add some Mandolin…you never know who will show up. Hunt House is a cool, chill place. We should have nice Fall weather and it gets started earlier. It'll be a good time!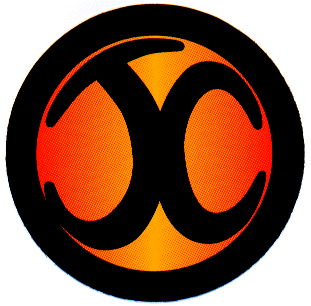 To entice, how about we give away a pair of tickets?  Here's what you need to do:  Head over to the Red Clay Soul Instagram post (LINK), and do the following:
Follow Red Clay Soul on Instagram
Tag three buddies who should know about the show
Follow Jupiter Coyote on Instagram
You must do all three to win.  Get your entries in by Friday, September 20th and I'll announce the winner on Monday the 23rd.
Good Luck!
Thanks to Matt and Jupiter Coyote for providing the tickets for the giveaway